Iphone 12 may be released on September 10
The release date of iPhone 12 was accidentally leaked on a live video by Apple's staff.
Although being warned to delay, iPhone 12 is rumored to release on September 10 after Apple's live video leaked.
Spotted by eagle-eyed 9to5Mac readers, Apple briefly posted a test feed on its official YouTube account for a live event to be held on September 10. This is the same date as the iPhone 11 launch last year, and it fits in perfectly with other previous iPhone launch dates: Sept 12 (iPhone XS, X), Sept 7 (iPhone 7), Sept 9 (iPhone 6S, 6), according to Forbes.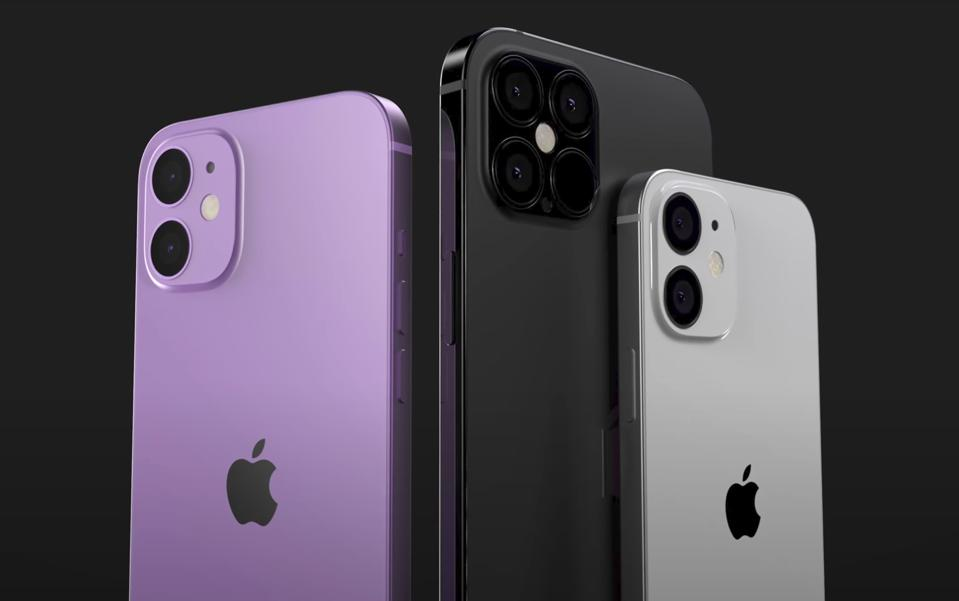 iPhone 12 Plus, iPhone 12 Pro Max, iPhone 12 proportional renders, based on new leak. Photo: EVERYTHINGAPPLEPRO
iPhone 12 is expected to be the first 5G-enabled smartphone, which is scheduled to debut this fall. Now it appears all of the company's new phone releases this year may be able to connect to the next generation of super-fast wireless networks, according to Wedbush analyst Dan Ives.
That's a significant milestone that could help convince millions of people to upgrade their smartphones. 5G could make the iPhone 12 a must-have product, reported CNN.
"We previously were[expecting] 4 models with a mix of 4G/5G for the iPhone 12 unveil, however now based on supply chain checks we are expecting ONLY 5G models for the Fall launch," Ives wrote in an investor note Sunday evening.
"We believe iPhone 12 represents the most significant product cycle for (Apple CEO Tim) Cook & Co. since iPhone 6 in 2014 and will be another defining chapter in the Apple growth story looking ahead despite a softer consumer spending environment," Ives said, adding that he believes many on Wall Street are "underestimating the massive pent-up demand around this super cycle for Apple."
There is no doubt why Apple fans are excited that much to the upcoming release date of iPhone 12 although the news has no trust.
Apple CFO Luca Maestri confirmed the iPhone 12 line-up would be "available a few weeks later", he was talking about their supply with many assuming their announcement must also be delayed as a result, according to Forbes
As some explain, Thursday, September 10 is perfectly credible. Moreover, Apple also has a long history of underselling itself to investors. Having made the "few weeks later" claim during its recent (stratospheric) financial results, the company is now likely working day and night to overdeliver, also by Forbes.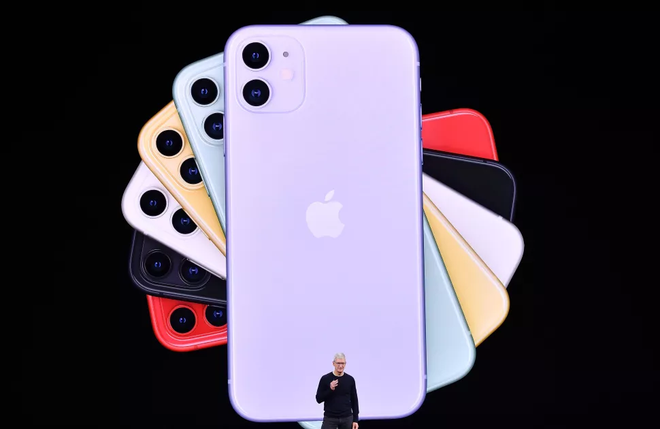 iPhone 12 is predicted to release on September 10. Photo: Getty Image.
Leaks and rumors also suggest that the iPhone 12 Pro models will get a LiDAR scanner, just like the iPad Pro 2020, and we've also heard talk of new screen sizes (starting out at a tiny 5.4 inches and topping out at a big 6.7 inches), according to Techradar.
Earlier, iPhone 12 was informed to delay until October, one month later than other iPhones releases. According to other sources, Apple will introduce four models, iPhone 12 5,4 inch, 12 Max 6,1 inch, 12 Pro 6,1 inch and 12 Pro Max 6,7 inch. All of them are equipped with OLED screen, new design, Face ID update, 5G and A14 Bionic.
The price of iPhone 12 is leaked to range from $549 to $1,399, based on 3 storages of 128GB, 256 GB and 512 GB.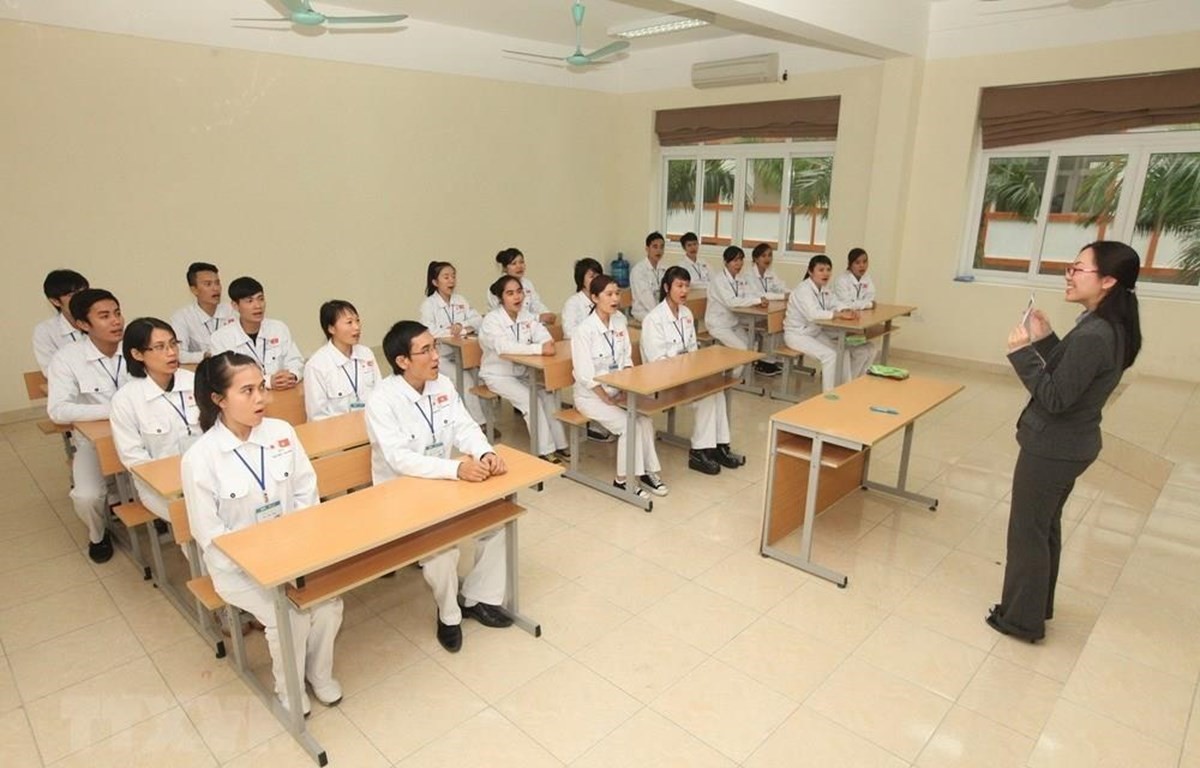 Economy
The demand for Vietnamese nurses and caregivers in Japan is higher than the number of recruited and trained candidates each year.
October 02, 2023 | 16:09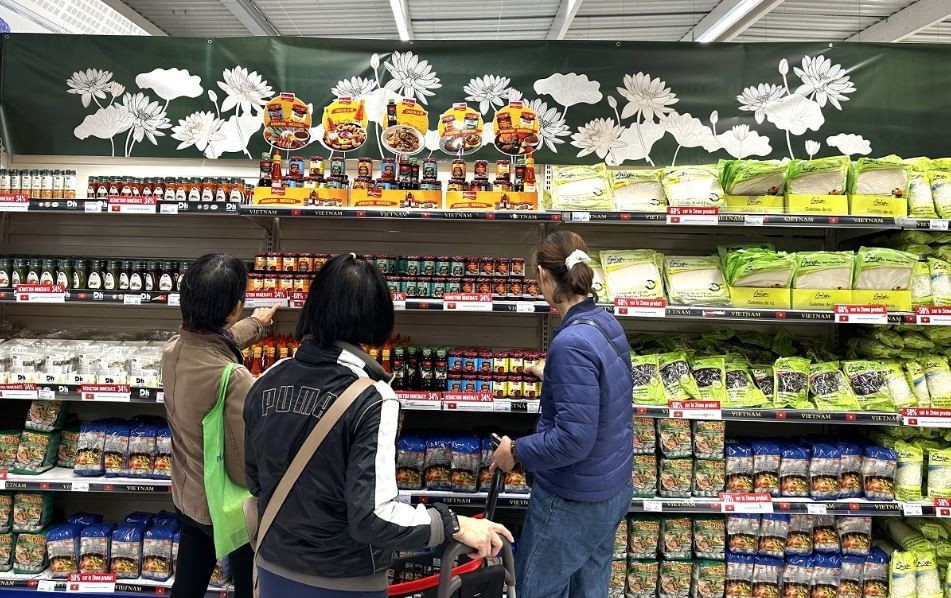 Economy
From September 25 to October 1, Vietnamese Goods Week took place at the Système U supermarket system in France. More than 15 Vietnamese businesses participated with agricultural products, food, textiles, and rattan.
October 02, 2023 | 14:29