Iphone 12 rumors: Release date, leaks, price
Due to the novel coronavirus pandemic, it is likely that Apple will unveil the iPhone 12 in November this year, two months later than expected. 
According to a recent report from Cowen (an American multinational independent investment bank and financial services company), the iPhone 12 release plan may continue to be delayed further.
Normally, the new iPhone is annually released in September; however, this year, since the mass production plan is heavily influenced by the pandemic, it is predicted that Apple will continue to push down the launching time to November. In fact, iPhone production in the second quarter of 2020 only reached 35 million products, which is 13% lower than the same period last year.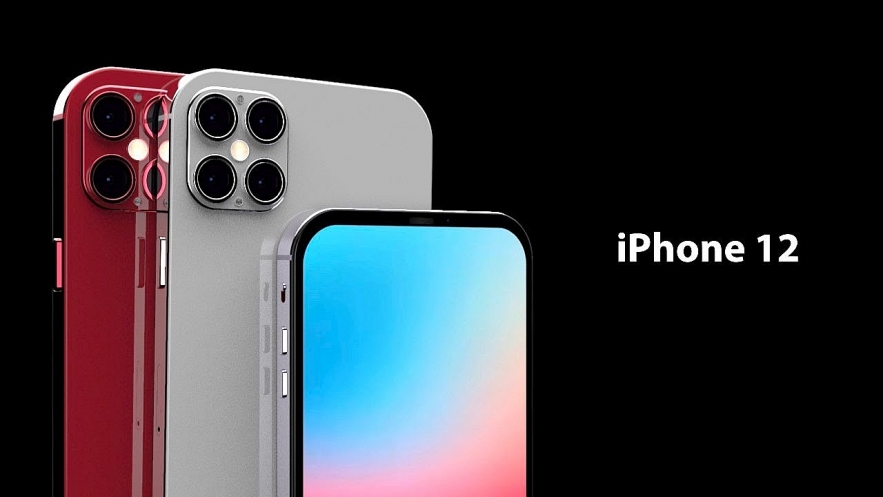 Digital predicted model of iPhone 12. Photo: Google
What to expect from iPhone 12?
The current leaks suggest those will be the iPhone 12, iPhone 12 Max, iPhone 12 Pro and iPhone 12 Pro Max, according to Techradar.
It's also expected to be the biggest design change since the iPhone X eliminated the home button and introduce a notchback in 2017. Expect it to look a little bit more like an iPhone 5 with a more square design that is adorned with a metal frame… or at least, that's what the leaks have told us so far.
We already have a good idea of what to expect from the iPhone 12 series. Everything from prices to design to core specs, camera details, and more have been leaked, so below we're able to give you a clear picture of the next iPhone.
iPhone 12 models are expected to integrate 5G technology, use an OLED screen with the shrinking notch. The screen size is predicted from 5.4 to 6.7 inches, which is smaller than the iPhone 11 Pro but larger than the iPhone 11 Pro Max. The appearance of the device follows the style of the iPad Air with flatter stainless steel edges instead of rounded corners.
In terms of configuration, iPhone 12 is expected to divide into two groups, Standard and High-end. In particular, the lower models will have 5.4 and 6.1-inch screens with 4 GB RAM. The other two higher-end models have 6.1 and 6.7 inches screens with 6 GB RAM. All will use the new 5-nm A14 process chip manufactured by TSMC and have a memory capacity of 128 GB starting from 64 GB version.
How much will the iPhone 12 cost?
When it comes to the iPhone 12 price, it's likely to stay broadly in line with the current models. For reference, the iPhone 11 started at $699 / £729 / AU$1,199, the iPhone 11 Pro starts at $999 / £1,049 / AU$1,749, and the iPhone 11 Pro Max starts at $1,099 / £1,149 / AU$1,899.
This is according to a source close to Apple, and we've put it into a handy chart below:
iPhone 12 price leaks
Model

128GB

256GB

512GB

iPhone 12

$649

$749

Not an option

iPhone 12 Max

$749

$849

Not an option

iPhone 12 Pro

$999

$1,099

$1,299

iPhone 12 Pro Max

$1,099

$1,199

$1,399
There's no accurate information about prices for the UK or Australia, but it seems to largely match the iPhone 11 series with the cheapest model being slightly less this year for the iPhone 12.
Having said all that, one previous report suggested that the cost of materials for the iPhone 12 range might go up, which could mean even higher prices at retail. We won't know for certain until Apple announces this on stage.
And however much the iPhone 12 range costs, you might in one way get less for your money, as it's rumored that Apple won't bundle free EarPods with them.
Will the iPhone 12 be 5G-ready?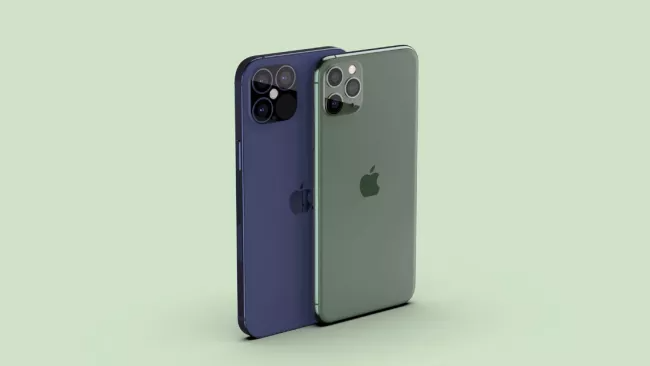 iPhone 12 Pro (left) and iPhone 12 potential design renders (Image credit: EverythingApplePro).
Another big change could take the form of 5G, which has been widely rumored for the iPhone 12 as many of its competitors now sport the technology. Back in July 2019, Kuo predicted that all models will support 5G.
At the time, we only expected this feature to come to one model in the iPhone 12 range but it now looks like it'll be on all four devices. Prosser has suggested as much in his specs that he learned from a source at Apple.
The big caveat here is that the base iPhone 12 models may not support mmWave 5G technology. It's expected this will be a feature reserved for the two top-end models, so those on carriers like Verizon in the US will have to opt for those.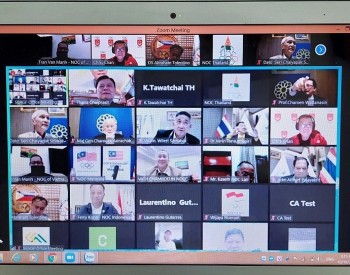 National
Vietnam News Today (October 19): Vietnam records 3,159 new local Covid cases; Vietnam ratifies ASEAN Trade in Services Agreement; SEA Games 31 likely to be held in Vietnam in May 2022; Goethe-Institut's science film festival goes virtual from October 18.
Friendship
PeaceTrees continued UXO-clearing efforts in the central province of Quang Tri in spite of severe storm warnings.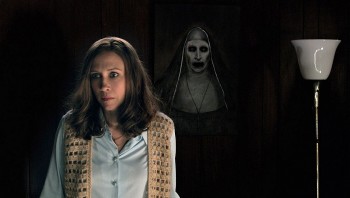 Handbook
Halloween is coming, and nothing is better than some good and spooky horror films. Here is a list of carefully selected 20 horror movies on Netflix that you can stream right now.