Islands in Vietnam: Biggest, Smallest, Everything You Need to Know
Vietnam has many islands and archipelagos. However, not everyone can know all about the islands in Vietnam. Let's dive in and get to know more!

Photo: vietnamonlinevisas
The total area of Vietnam's territory is 331,688 square kilometers, including about 327,480 kilometers of land and more than 4,200 kilometers of inland sea. In Vietnam's sea, there are more than 3,000 large and small islands and two large archipelagos, Hoang Sa and Truong Sa, about 1,000 reefs. Vietnam's islands are divided into a system of coastal islands and a system of offshore islands. The coastal island system has about 2,800 islands, distributed most concentratedly in the waters of the provinces: Quang Ninh, Hai Phong, Khanh Hoa, and Kien Giang.
Currently, Vietnam has 63 provinces and cities directly under the Central Government, of which there are 28 provinces and cities directly under the Central Government with sea, 125 coastal districts and 12 island districts.
List of Vietnam's 12 island districts:
1. Van Don island district
2. Co To island district
3. Bach Long Vi island district
4. Cat Hai island district
5. Con Co island district
6. Hoang Sa island district
7. Ly Son island district
8. Truong Sa island district
9. Phu Quy island district
10. Con Dao island district
11. Kien Hai island district
12. Phu Quoc island district - now Phu Quoc city
Which is The Largest Island in Vietnam?
Phu Quoc is an island district belonging to Kien Giang Province. Covering an area of 574 km2, Phu Quoc is considered the largest island of Vietnam, cited Journeyonair.
This densely forested island is located in the Gulf of Thailand, 45 kilometers from the southern tip mainland of Vietnam and only 4 kilometers from nearby Cambodia. Phu Quoc is ringed with many beautiful beaches of Vietnam including Ong Lang Beach, Sao Beach, Khem Beach and Long Beach.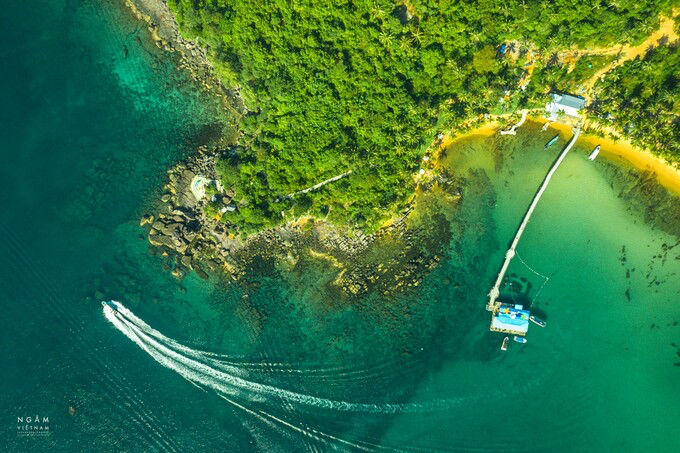 The beauty of Phu Quoc island. Photo: Ngo Tran Hai An
In addition to the amazing natural beauty, Phu Quoc is widely known as the place offering the best seafood in the country. Visiting Phu Quoc, you will have chances of tasting a variety of tasty seafood dishes such as crab soup, raw spade fish salad, sweet & sour cobia fish soup, and grilled catfish. Phu Quoc is also home to the best fish sauce (nuoc mam) in the world with more than 100 factories of fish sauce production. Phu Quoc holds enough interest to experience for several days such as night squid fishing, sunbathing on the Sao beach, exploring the night market, and visiting the picturesque fishing villages. That's the reason why you can't miss the chance to visit Phu Quoc when traveling to Vietnam.
Which is The Smallest Island in Vietnam?
Con Co island has a natural area of about 2.5 square kilometers. The whole island has an average elevation of 7-10 meters above sea level. The highest point is 63 meters. The island has a large fishing ground of about 9,000 square kilometers with many types of seafood of economic value.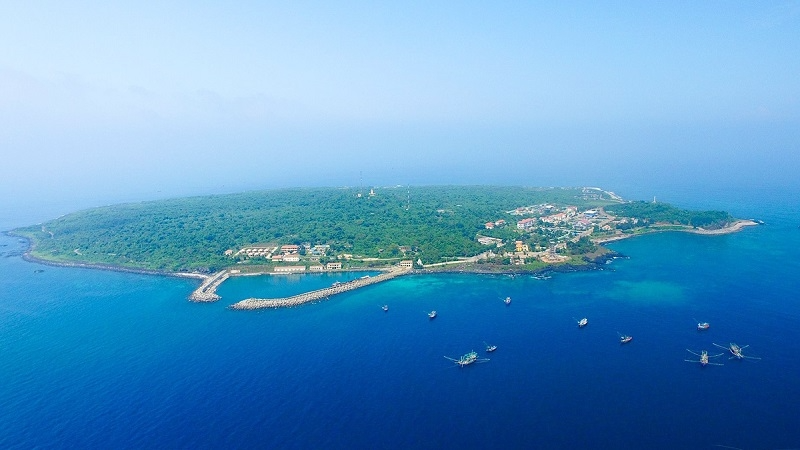 Con Co – a peaceful little island in the middle of the East Sea. Photo: quangtri.gov
Con Co attracts visitors thanks to its crystal-clear seawater, serene landscape, and floral diversity. It has vast areas of primeval forests that cover 70% of the island's total area.
The island is also renowned as a fierce battlefield during the wartime in Vietnam.
Con Co is an ideal place for sea bathing and diving as tourists can admire the colourful coral reefs and lively undersea world, including many rare species, cited NDO.
Which Province Has the Most Islands in Vietnam?
Quang Ninh is the province with the most islands in Vietnam. This province has about 2,000 different large and small islands.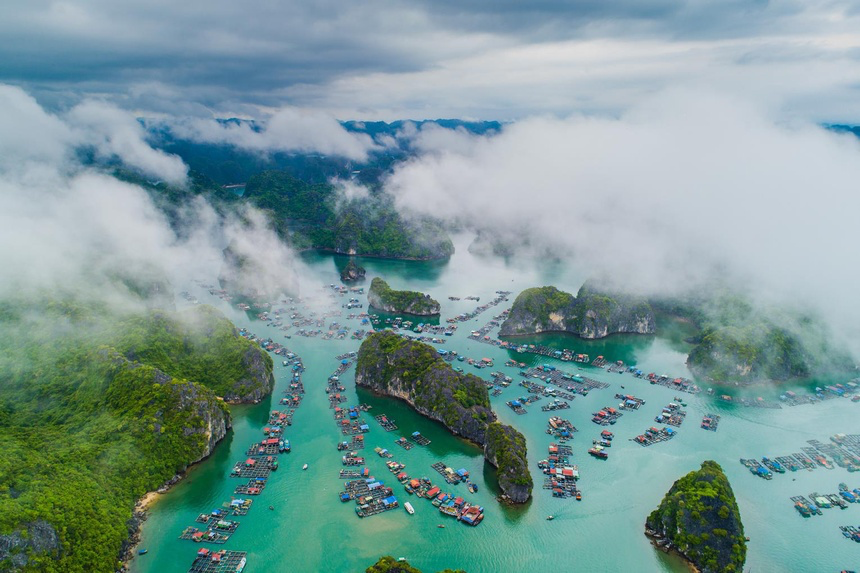 Photo: baohatinh
2,000 islands make up two thirds of the Vietnam's islands. They extend along the coast for more than 250km and divide into numerous layers. The largest islands are Cai Bau and Ban Sen, while the smallest are just like rocks in a garden. The sea bottom terrain of Quang Ninh isn't smooth, and 20m-average depth. There are the remnants of ancient streams and underwater rocky banks. The streams from the mainland connect to deep drains along the sea-floor; creating a series of waterways, canals and harbors along the coast.
What You Need to Know About Truong Sa Island
Truong Sa archipelago consists of 21 islands and islets and is home to 33 navy units. Recognizing the importance of the archipelago and the DK1 rigs on the southern continental shelf, over the years the Party, State, and people have joined hands to make them stronger. In addition to military units, Truong Sa now boasts schools, medical stations, cultural houses, memorials, pagodas, and green spaces.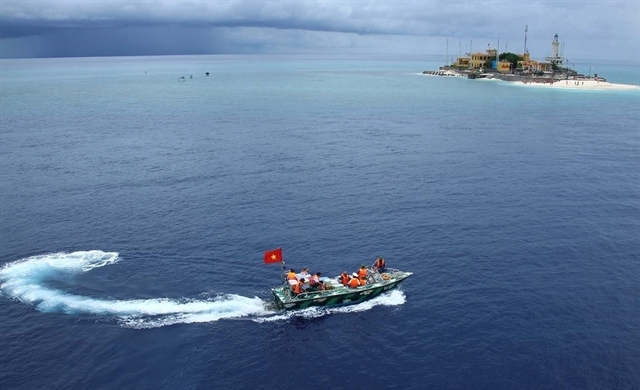 Approaching An Bang (Amboyna Cay) Island in Vietnam's Truong Sa (Spratly) archipelago. Photo: VNA
The Truong Sa archipelago is about 350 nautical miles from the Hoang Sa archipelago to the nearest island, about 500 nautical miles from the farthest island, 305 nautical miles from Vung Tau and 250 nautical miles from Cam Ranh, and 240 nautical miles from Phu Quoc island.
Amid an ocean of difficulties and despite being far from the mainland, navy sailors continue to safeguard Vietnam's sacred national sovereignty over seas and islands so that Truong Sa is forever a place for Vietnamese fishermen, helping to maintain peace for all, reported VNA.
What You Need to Know About Hoang Sa Island
Hoang Sa (Paracel Islands) means "golden sand" is a group of about 30 islands, coral reefs and small reefs in the Bien Dong Sea.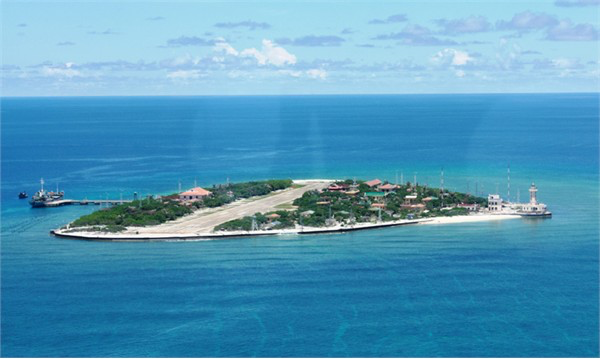 Hoang Sa Island. Photo: toquoc
The archipelago is located about a third of the distance from central Vietnam to the northern islands of the Philippines; about 200 nautical miles from Ly Son island of Vietnam. The Paracel Islands lie within an area of about 15,000 square kilometers, between the meridian about 111 degrees East to 113 degrees East, about 95 nautical miles, from 17°05' to 15°45' North latitude, about 90 nautical miles; The surrounding area is more than 1000 meters deep, but between the islands, the depth is usually less than 100 meters.
The Hoang Sa archipelago is located on the coast of Quang Tri, Thua Thien, Quang Nam and a part of Quang Ngai.
"As we have repeatedly affirmed, Vietnam has sufficient historical evidence and legal basis to assert its sovereignty over the Hoang Sa (Paracel) and Truong Sa (Spratly) islands in accordance with international law," Foreign Ministry spokeswoman Le Thi Thu Hang said at a press meeting, reported VnExpress.
"Vietnam resolutely opposes against all acts of infringements of its sovereignty and rights related to these islands," Hang said.
Which Island Has the Highest Population Density in Vietnam?
Ly Son island district includes Ly Son island (or Cu Lao Re) and Mu Cu island located off the coast of Quang Ngai province, 45 kilometers from Quang Ngai city. With a population density of 1,888 people/square kilometers, this is the island district with the highest population density among the 12 island districts of Vietnam.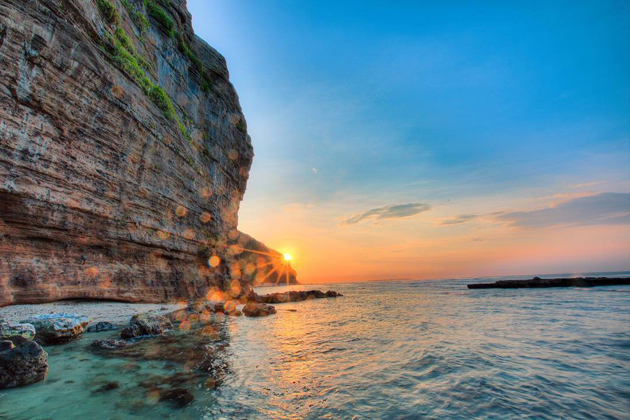 Photo: vietvisiontravel
Ly Son island district fascinates visitors with the blue color of the sea, the sky, the coconut trees swaying in the wind, the green garlic fields, volcanic cliffs, unique temples and the beautiful beaches.
Top 7 Must-Visit Islands in Vietnam

With a long coastal line, Vietnam is home to an abundance of pristine, scenic islands. Here's the top 7 not-to-be-missed islands for an endless getaway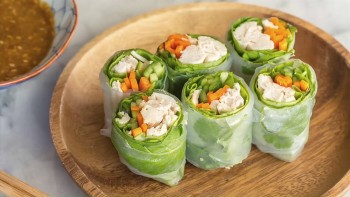 Travel
Rolls are a easy-to-make dish that is loved by many Vietnamese diners as well as Korean stars.