Unique "Bun Ken" Dish in Phu Quoc Island Impresses Touristst
Not only it is impressive for it's "loud name", Bun Ken (Ken Vermicelli) also attracts tourists by its sweet and rich taste of multiple seafood ingredients that come from Kien Giang coastal land.
Phu Quoc is not only a famous tourism destination with charming natural beauty, but also attracts visitors from all over the places by its abundant dishes and cuisine. Bun ken, a regional specialty, will make all the diners fall in love in the first bite.
Bun Ken makes diners curious because of its unique name. According to local people, "ken" is a word to describe one of the main ingredients that makes the flavours, which is coconut milk. It was originated from Khmer ethnic minority, with the meaning of "cooked with coconut milk", hence the name "Bun ken".
Bun ken is considered a traditional dish of Phu Quoc Island, even though it is not well-known for most tourists. Photo: @thuxuvu
At the first glance, Bun Ken looks like other type of dry noodles and other vermicelli noodles in Kien Giang but the ingredients are the ones that make this dish unique.
Bun ken is eaten with a special broth pot made from copperfish and fatty coconut milk. Instead of leaving a whole piece, the meat will be ground. That will help keeping the sweet and typical flavour of the seafood.
In Phu Quoc Island, Bun ken is made mainly from seafood ingredients such as different kind of fish from the island. After being cleaned and pureed, the meat will be stir-fried with lemongrass, garlic, chili until the meat is firm, dry and crispy.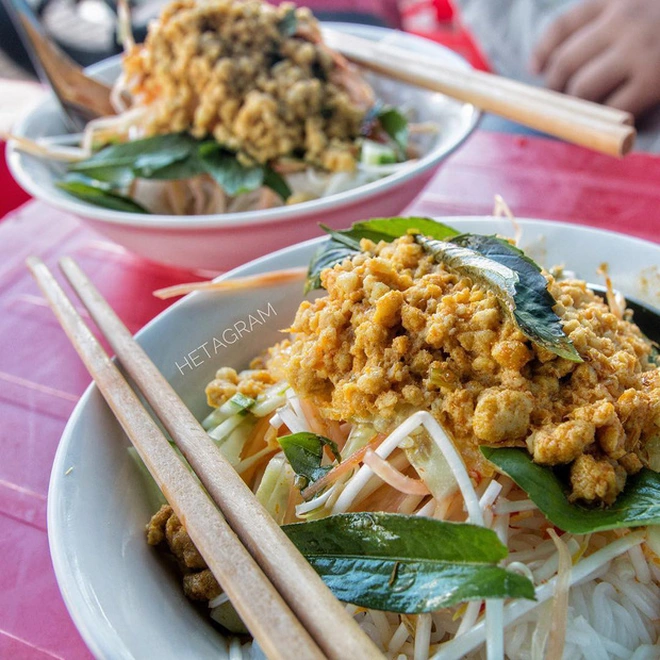 Bun Ken attracts diners with its colourful look and sweet taste. Photo: @Hetagram
The bone part will be kept to make the broth pot, which creates a natural sweetness. After that, the fish will be taken out, seperating the bones part, adding coconut milk and stiring until the mix becomes a thick paste. The soup used for Phu Quoc's Bun Ken is added with a few spices to make the dish look more appealing to the customers.
When the customers order the dishes, the owners will put the noodle into the bowl, putting the some toppings on top with mangos, bean sprouts, herbs and add some fish sauce. Finally, they will add the broth pot and ground copperfish.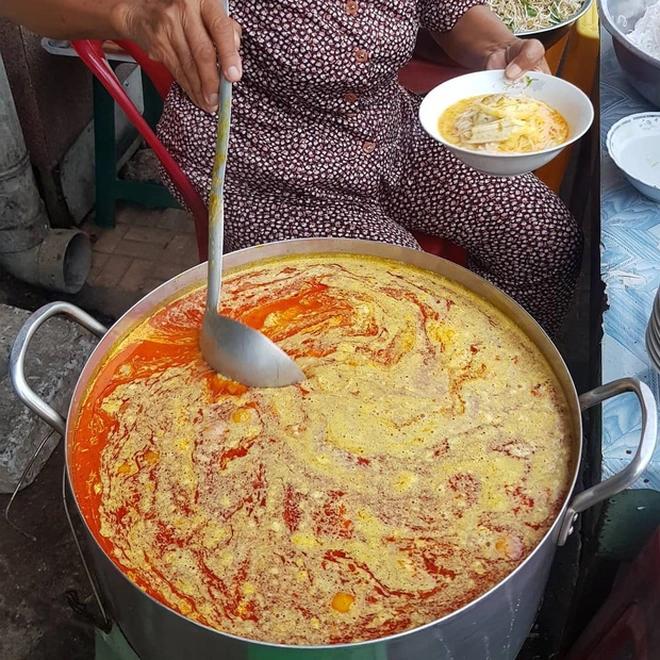 Bun ken is eaten with a special broth pot made from copperfish and fatty coconut milk. Photo: @michelletang_sgn
Each Bun ken bowl will have the price ranging from 20,000 dong to 25,000 dong. The bowl has the white colour of noodle, bean sprouts, green of vegetables, red of chili, yellow of mangos, broth pot and ground fish. The dish has a sweet and fatty taste of coconut milk, salty of seafood, and spicy of chili powder that make the food perfect.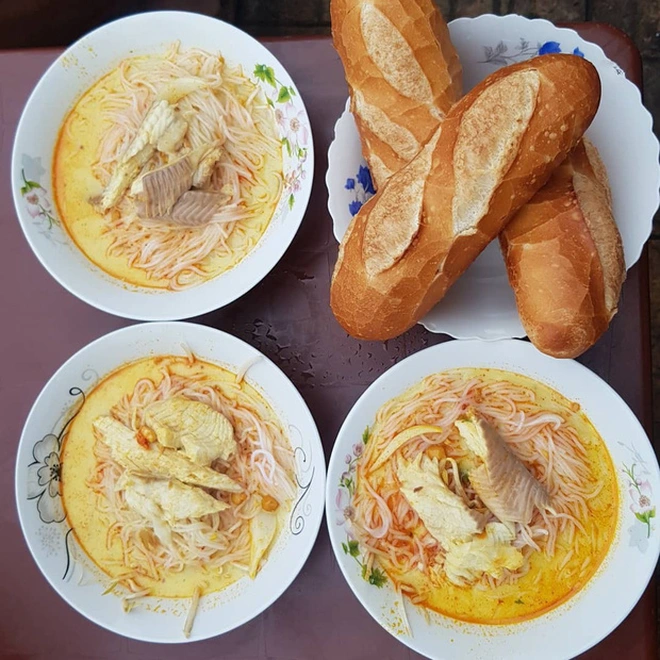 Bun Ken in Chau Doc is eaten with bread. Photo: @michelletang_sgn
Not only Phu Quoc, the diners can also enjoy Bun Ken in Chau Doc (An Giang). The difference that is the fish in Chau Doc's bun ken is not ground, and the broth pot is much lighter and not too thick.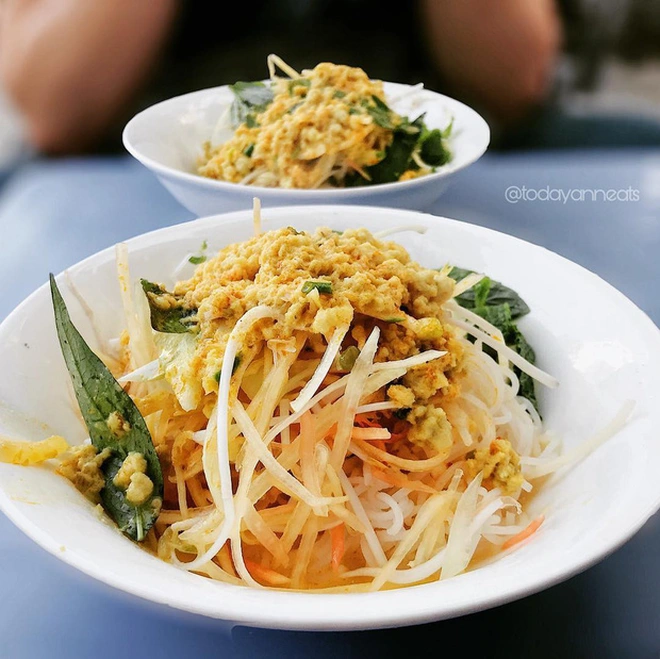 All the flavours of the ingredients blend together make the diners fall in love right after the first bite. Photo: @todayanneats