Israel Asked To Support Vietnam's Covid-19 Vaccine Access
Vietnamese Prime Minister Pham Minh Chinh on July 12 suggested Israel help Vietnam access sources of Covid-19 vaccines and drugs as soon and as much as possible, and transfer part of its vaccines that Israel has signed with partners.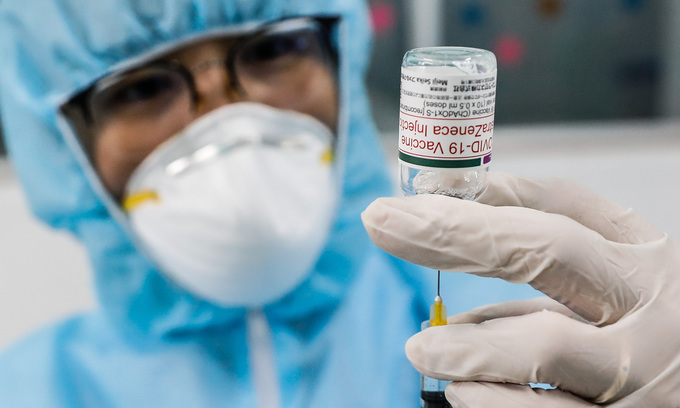 A medical worker prepares a Covid-19 vaccine shot in HCMC, June 21, 2021. Photo: VnExpress
During his online talks with Israeli Naftali Bennett, Chinh expressed his impression of Israel's vaccination rollout as well as its efforts in seeking vaccine sources and vaccine research and development.
He also suggested the two sides closely coordinate in the pandemic combat, and partner in vaccine research and development, and treatment methods, according to VietnamPlus.
Chinh congratulated Bennett on his election as Prime Minister of Israel and noted his belief that under Bennett's leadership, the Israeli people will reap major achievements in national construction and development.
Bennett lauded achievements Vietnam has recorded in the pandemic fight, socio-economic development and external affairs, and affirmed that Israel attaches importance to strengthening its multi-faceted cooperation with Vietnam.
He agreed with Chinh's proposals, saying the two countries should assign their relevant ministries and agencies to soon implement contents reached by the PMs, especially cooperation in Covid-19 vaccine-related issues, contributing to deepening the bilateral multi-faceted cooperation.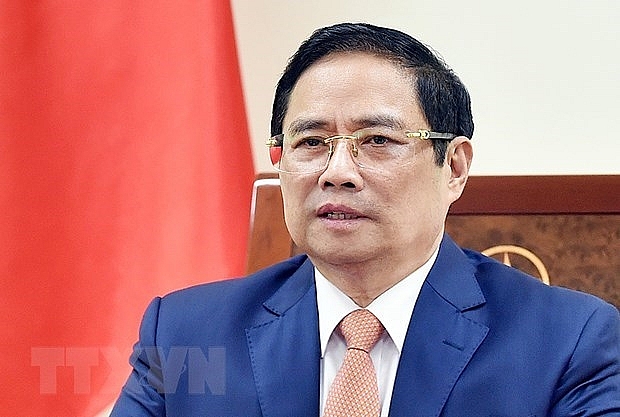 Vietnamese Prime Minister Pham Minh Chinh. Photo: VNA
The two sides wowed to boost two-way trade and investment, towards sustainable recovery after the pandemic.
Accordingly, they will focus on delegation and people-to-people exchanges, work to improve the quality of cooperation mechanisms, and step up coordination at multilateral forums.
The countries will also foster collaboration in research, innovation, science-technology, high-tech agriculture, and education-training, while encouraging their businesses to intensify cooperation and investment in the respective countries.
The leaders agreed to closely cooperate to advance the multi-faceted cooperation between the two countries in a more pragmatic and effective manner, and speed up the negotiations and signing of a free trade agreement and another on labour cooperation.
On this occasion, the leaders exchanged invitations to pay official visits to their respective countries, towards the celebration of the bilateral diplomatic ties (1993-2023)./.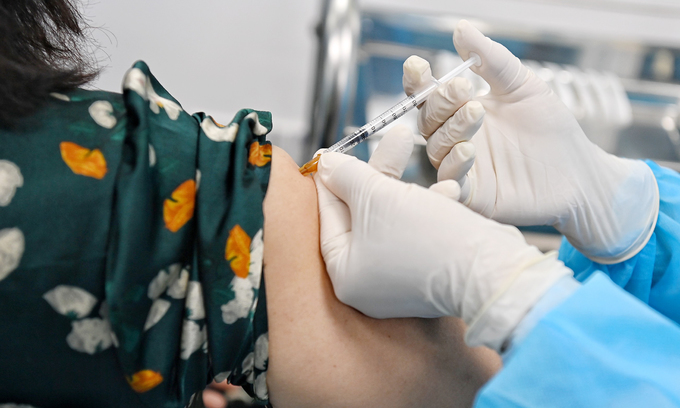 A medical worker receives a Covid-19 vaccine shot in Hanoi, March 8, 2021. Photo: VnExpress
According to the Ministry of Health, about 105 million doses from various sources have been committed for use in Vietnam, where the vaccination campaign using the AstraZeneca vaccine began in March.
Around four million of the country's 96 million people have got shots, with 271,409 of them getting both doses. It targets vaccinating 70 percent of the population by April 2022.
Vietnam has so far approved the emergency use of Russia's Sputnik V vaccine, China's Sinopharm, the one made by Pfizer in the U.S. and BioNTech in Germany, British-Swedish firm AstraZeneca and U.S.'s Moderna, VnExpress said.
Since the new wave of Covid-19 emerged in Vietnam on April 27, 28,638 local infections have been recorded in 58 of its 63 cities and provinces.