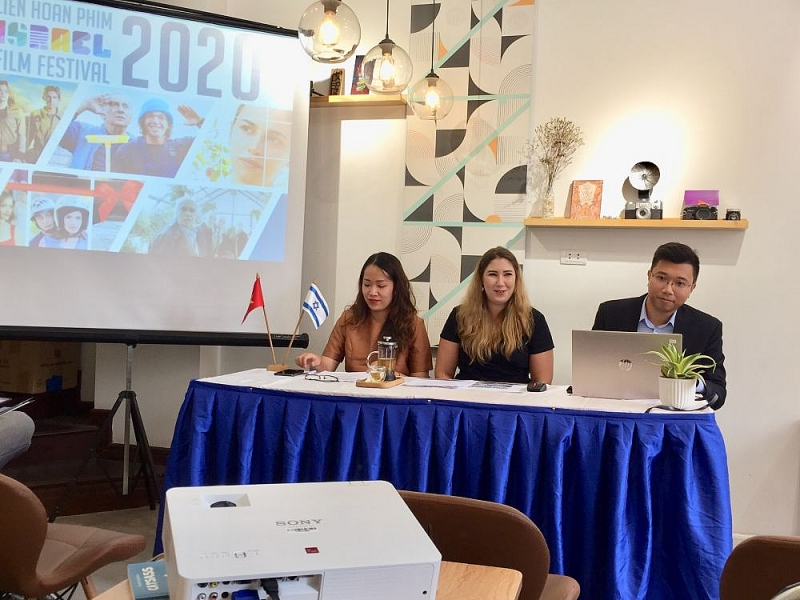 Deputy Ambassador of Israel to Vietnam (M) at the press conference introducing the film festival
Photo: An Le/ Bao quoc te
Specifically, the Israel Film Festival 2020 will take place from November 13-16 in Hanoi and November 26-30 in Ho Chi Minh City, Bao quoc te reported.
Among the six movies to be screened are "Nhung trai tao noi sa mac" (Apples from the desert), "Bua tiec chia tay" (The farewell party), "Day giay" (Shoelaces), "Chinh phuc bau troi" (Reach for the Sky).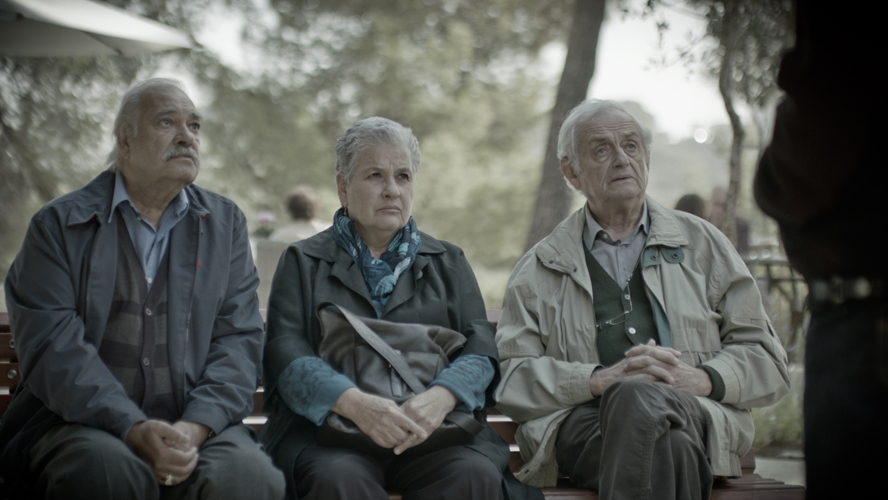 A scene of "Bua tiec chia tay" (The farewell party) film Photo courtesy of Israeli Embassy in Vietnam
Speaking at the press conference introducing the film festival on November 5, Deputy Ambassador of Israel to Vietnam Shirel Levi said that the festival's movies are carefully selected so as to give Vietnamese audiences a closer insight into Israel's contemporary culture, life and society.
The films mainly focus on spreading humanity, family love, the desire to live, as well as efforts to find love in spite of differences.
In particular, the film festival will reserve a separate screening for children from SOS Children's Village in Hanoi as a gift.
The movie perception-sharing contest will also be organized with attractive prizes from Israel Embassy in Vietnam and BHD Star Cineplex.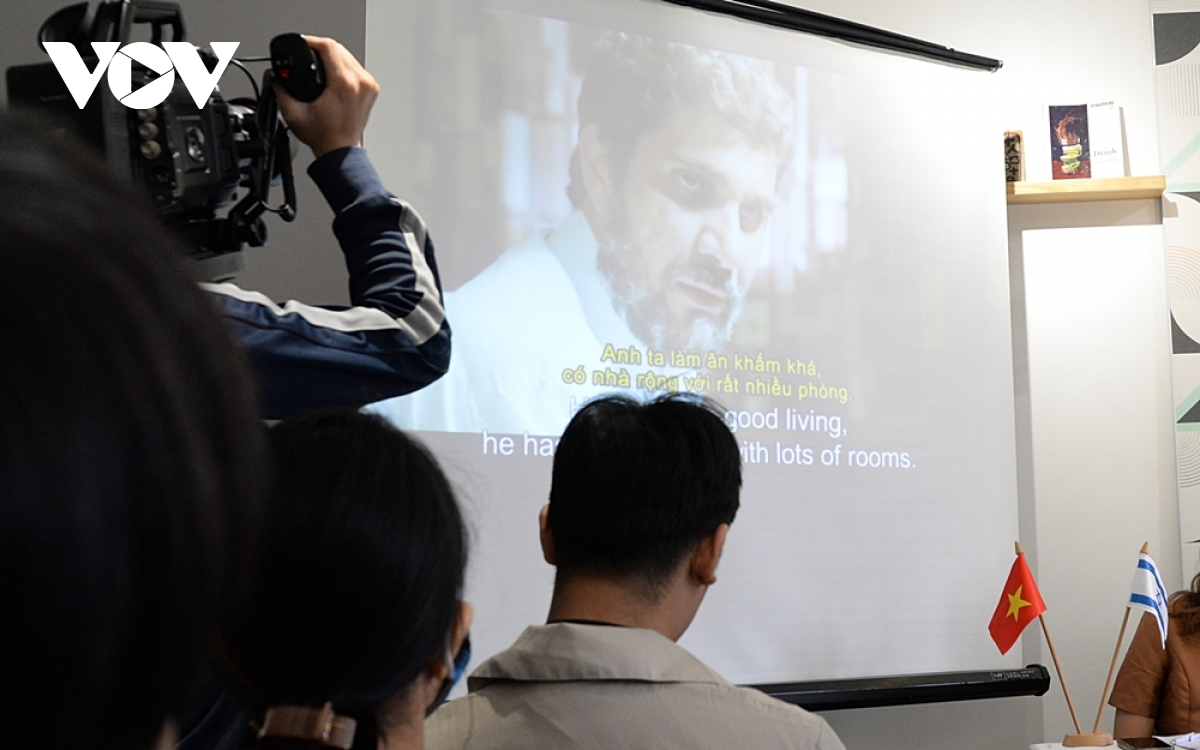 Screening trailer of a film Photo: VOV
The audience can get free admission tickets at the Office Hall on the ground floor of Hanoi Tower Building at 49 Hai Ba Trung Street, Hanoi (10 am to 1 pm on November 9-11); BHD Star Cineplex on the eighth floor of Vincom Centre at 2 Pham Ngoc Thach Street, Hanoi (10 am to 9 pm, from November 7); and at BHB Star Cineplex Bitexco and Icon 68 Trade Centre in Ho Chi Minh City (10 am to 9 pm, from November 21).
Malie Nguyen