Make a splash in top 3 sparkling destinations in Binh Dinh, video
Giang Tien waterfall, De Gi bay, and Long My lake are the three top pristine destinations in Binh Dinh province in Vietnam's South Central Coast for visitors to escape from the blazing heat.
Giang Tien waterfall
Giang Tien waterfall is located in An Hau village of the H're ethnic group in An Quang commune, An Lao district, more than 110 km from the center of Quy Nhon city. Visitors stop at An Hau heaven gate before walking further 3.5 km through terraced fields, VnExpress reported.
Because Giang Tien waterfall is a secluded destination, tourists coming here should be accompanied by the locals. After traversing the small paths, tourists will have the opportunity to admire the majestic and breath-taking waterfall which looks like a white silk strip amid the forest.
Giang Tien waterfall. Video: Tran Van Be/ VnExpress
Opposite the waterfall lies an old tree. Under the tree, there is a swing where serves as the best place to see the waterfall. Camping next to the waterfall is one of the not-to-be-missed experiences of any tourists to Giang Tien. There is nothing more perfect than sleeping amid the forest and listening to birds chirping.
De Gi bay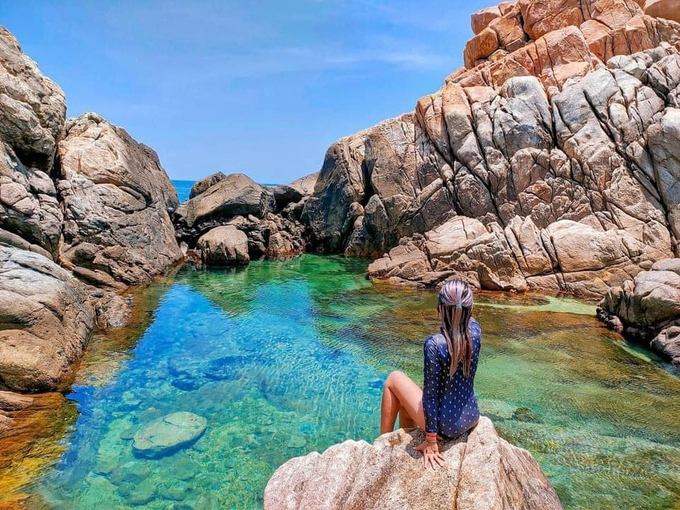 De Gi bay with turquoise water is an ideal place to check in. Photo: Huyen Em/ via VnExpress
30 km from Phu Cat airport and 50 km from Quy Nhon city, De Gi is a closed bay in Cat Khanh commune which still retains its untouched beauty. The bay is the best place for those who want to cool down on hot summer days or camp overnight.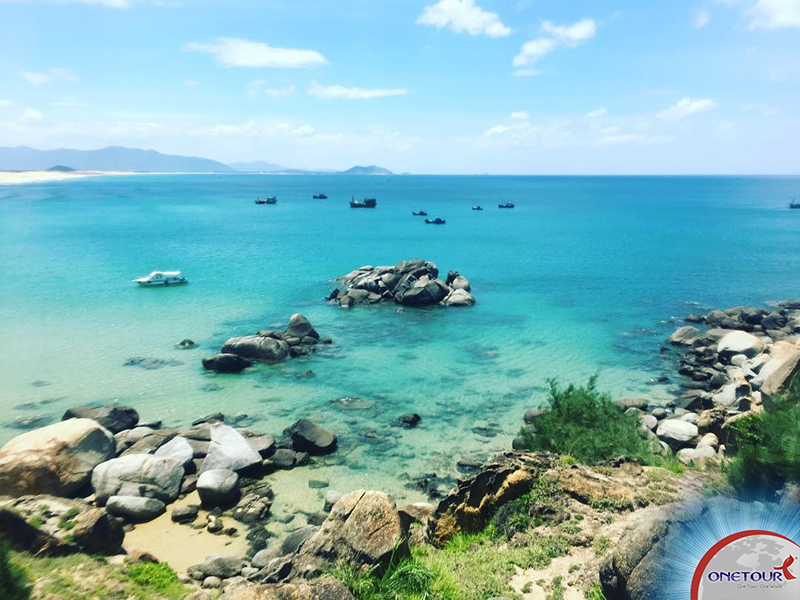 Photo: Onetour
Visitors to De Gi bay will have the opportunity to enjoy many new experiences, such as joining with fishermen in catching fish, camping next to the blue sea, scuba diving to see corals, rowing SUP or savoring fresh and delicious seafood or taking a dip into the cool crystal clear water.
There are two ways to reach De Gi bay from Quy Nhon city. The first way is going along the national highway 1A to the intersection of Gom market (Cat Hanh commune in Phu Cat district), turning right and then going further 20 km to De Gi. The second way is departing from Nhon Hoi Economic Zone to Cat Tien Commune (Phu Cat district) and then follow the DT 639 route.
Long My lake – Da (Stone) stream
Around a 30-minute-drive by car or motorbike from the city center, Long My lake with spectacular scenery conquers the hearts of any visitors stepping on it for the first time. The road to Long My lake is quite easy. The lake is located in Phuoc My commune, behind the Long My Industrial Park and near Da (Stone) stream which originates from the top of Ham Rong mountain and flows into Long My lake.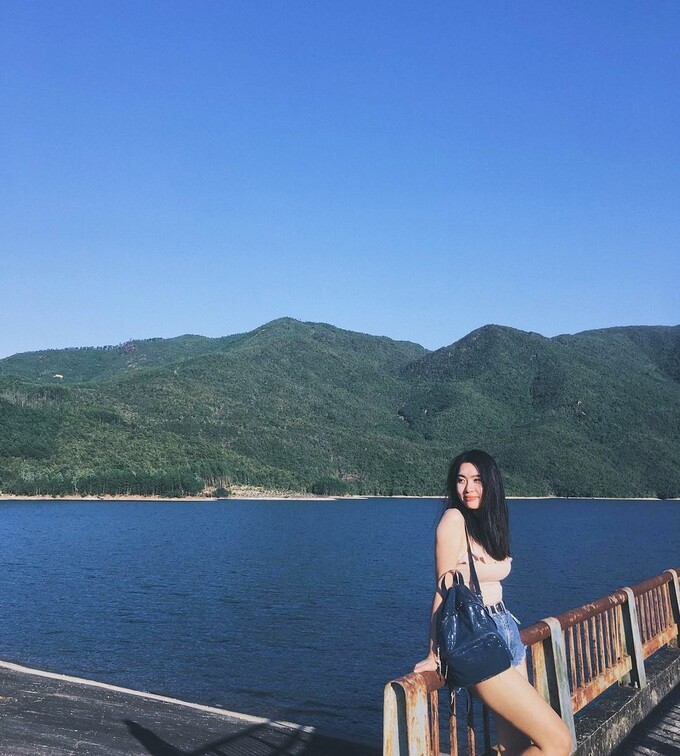 Photo: Duong Nhi/ via VnExpress
Traveling to Long My, do not miss out on the opportunity to camp overnight and kayak on the lake while breathing in the fresh air. Tourists can hire tents, lights and cooking utensils at the price of VND 300,000 (US$ 13.1) per person. In addition, tourists can bring food and drink with them.
Long My Lake has a capacity of about 3 million m3 of water. It provides irrigation water for fields in the communes of Long Thanh, My Loi, Long My and Thanh Long. It is surrounded by green forests and imposing mountains, becoming a favorite check-in spot of many youngsters.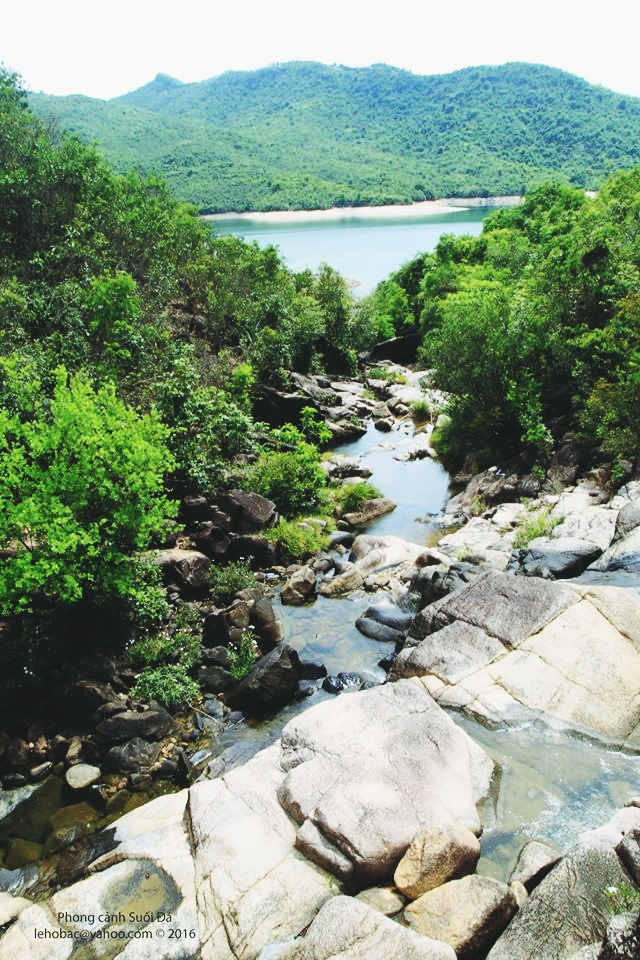 Stone stream flows into Long My lake.
Stone stream near Long My lake is also an ideal place to take perfect photos. Its highlight is undulating large stones, boasting majestic and magnificent beauty. Besides, the fresh air in Stone stream will definitely bring visitors relaxing moments and help them to get rid of stress after long days at work.