Japan attaches importance to strengthening ties with Vietnam
Japan attaches great importance to and wishes to promote its extensive strategic partnership with Vietnam, Foreign Minister Motegi Toshimitsu said during phone talks with his Vietnamese counterpart Bui Thanh Son on April 27.
Minister Toshimitsu highly appreciated Vietnam's rising position regionally and globally, affirming that Japan will continue to cooperate with and support Vietnam in its development process.
For his part, Minister Son expressed his delight at the strong, comprehensive development of the Vietnam - Japan relations over the years and affirmed that Vietnam always considers Japan as a long-term, leading strategic partner.
Vietnam wishes to continue actively promoting cooperation with Japan bilaterally as well as in international forums to address issues of mutual concern, Son stressed.
Both sides agreed to further increase the exchange of reciprocal visits at all levels, strengthen cooperation between the two Ministries of Foreign Affairs, improve the efficiency of dialogue mechanisms, and closely coordinate in combating the COVID-19 pandemic. They also agreed to boost bilateral cooperation in official development assistance, trade and investment, as well as in training Vietnamese interns.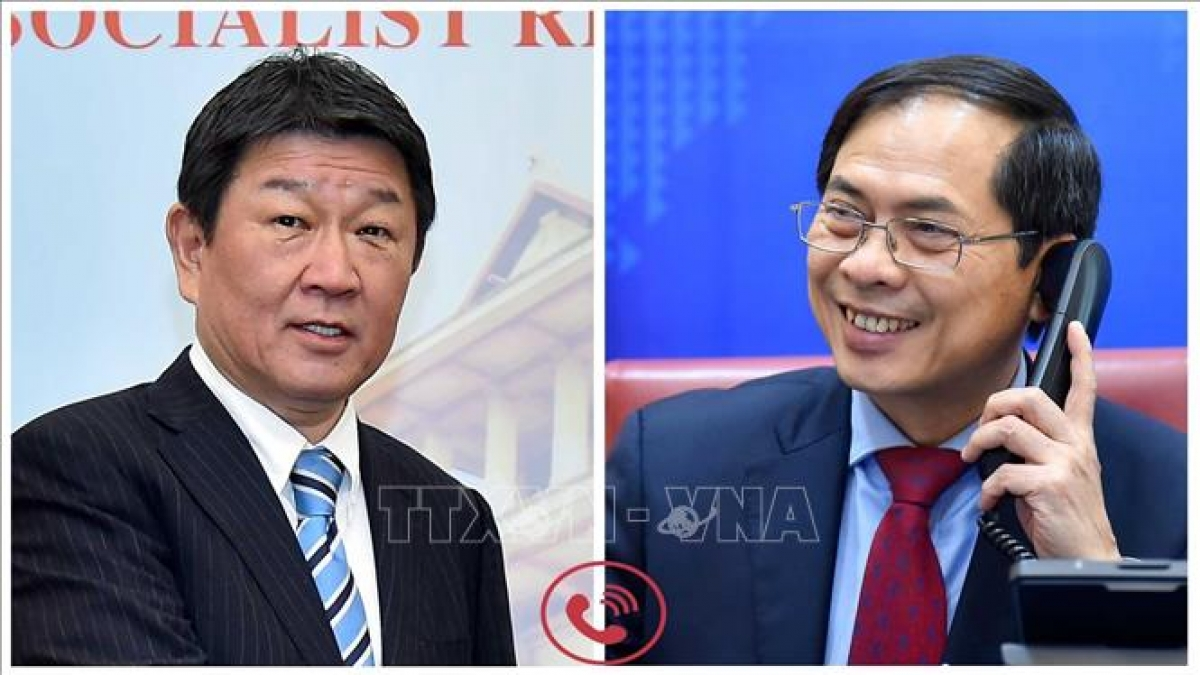 Foreign Minister Bui Thanh Son (R) phoned his Japanese counterpart Motegi Toshimitsu. (Photo: VNA)
Minister Son thanked the Government and people of Japan for their assistance to Vietnam, including providing vaccine storage equipment worth 200 million Yen and a marine research ship. He proposed that Japan cooperate in the manufacturing of COVID-19 vaccine and continue to support Vietnamese interns living in Japan.
Minister Toshimitsu highly valued contributions by Vietnamese trainees working in Japan, and said Japan would continue to support the Vietnamese community in the country. He requested the two sides to discuss an early resumption of commercial flight routes between the two countries, in an effort to promote bilateral economic, trade and investment cooperation.
Both ministers exchanged views on regional and international issues of mutual interest, including the East Sea issue and the situation in Myanmar.
FM Bui Thanh Son invited Japanese FM Motegi Toshimitsu to visit Vietnam at an appropriate time. Toshimitsu happily accepted the invitation.
Previously, on April 23, Minister of Natural Resources and Environment Tran Hong Ha and Japanese Ambassador to Vietnam Yamada Takio signed an exchange of notes on two non-projects on receiving an oceanographic research vessel and supporting equipment for investigating, surveying and analysing ocean plastic waste, funded by the Japanese Government's non-refundable aid.
The non-projects are hoped to help promote the Ministry of Natural Resources and Environment (MoNRE)'s capacity of investigating and conducting basic surveys related to the marine environment and marine resources of Vietnam and addressing ocean waste.
Speaking at the signing ceremony, Minister Ha stressed that these are important cooperative documents demonstrating close and effective cooperation between the two Governments' agencies in realising senior leaders' commitments.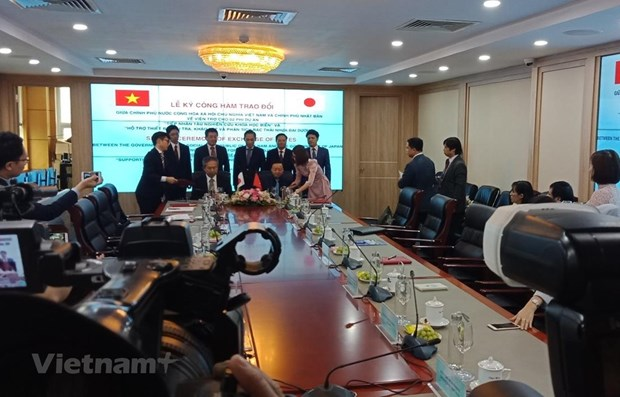 The signing ceremony of the exchange of notes (Photo: VNA)
MoNRE pledges to efficiently operate the received oceanographic research vessel as well as equipment to address challenges related to marine environment and resources in the time to come, he added.
Ambassador Yamada said that the signing of the exchange of notes symbolises the fine friendship that the two countries have been building and maintaining over the past years.
He expressed his hope that the oceanographic research vessel will promote its capacity in basic surveys related to marine environment and resources in Vietnam, contributing to implementing the Strategy on Sustainable Development of Marine Economy until 2030 with a vision to 2045.
Meanwhile, the equipment for investigating, surveying and analysing ocean plastic waste will help raise Vietnam's monitoring capacity, which, he said, is the most fundamental factor to make right policies to tackle the ocean waste problem.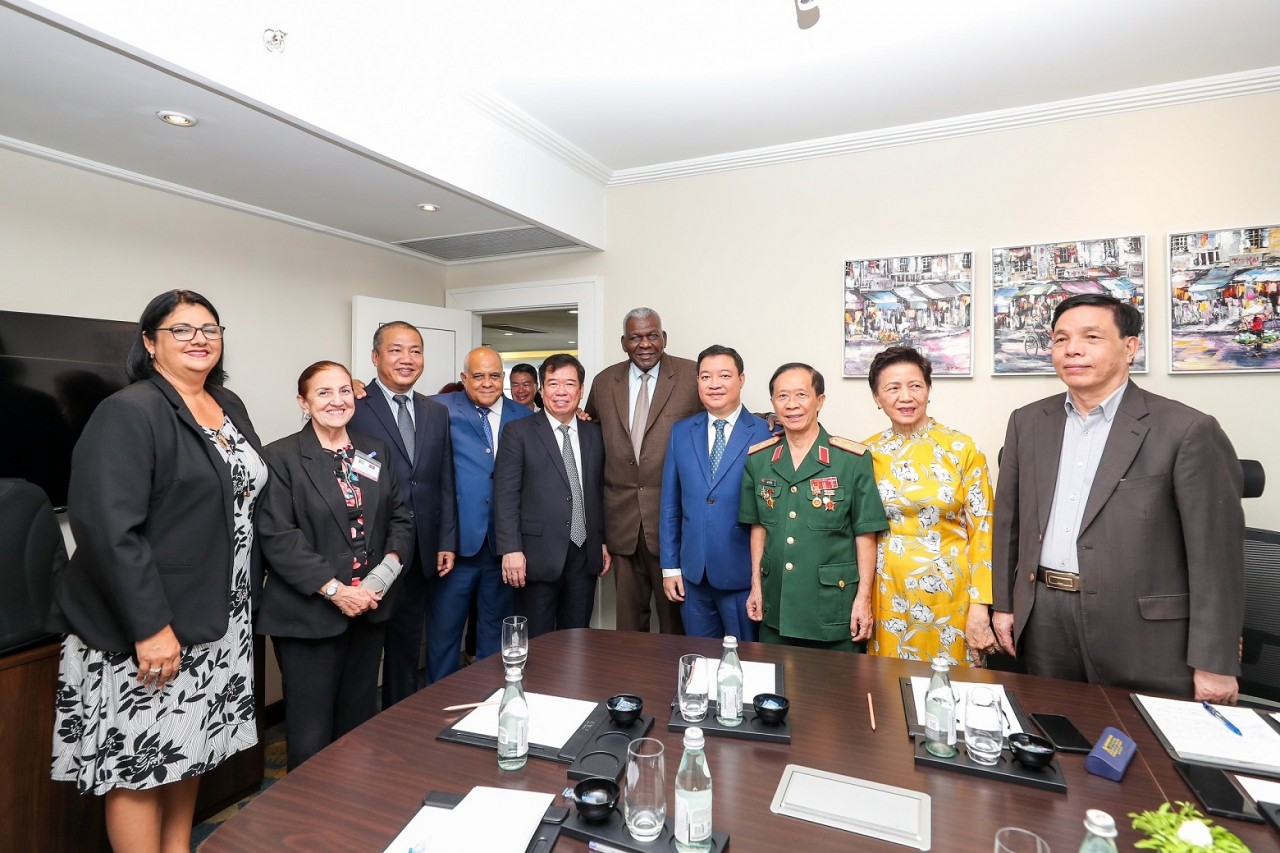 Friendship
President of the National Assembly of People's Power of Cuba Esteban Lazo Hernandez emphasized that Vietnam - Cuba is always united and faithful because they are one family.
September 27, 2023 | 15:11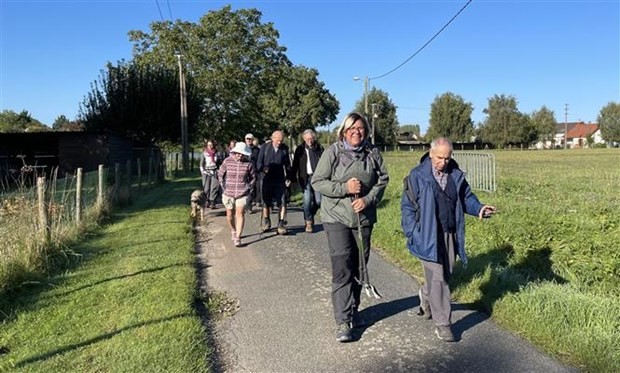 Friendship
The Children's Walk For Hope is a virtual event that will be held globally recently.
September 27, 2023 | 14:54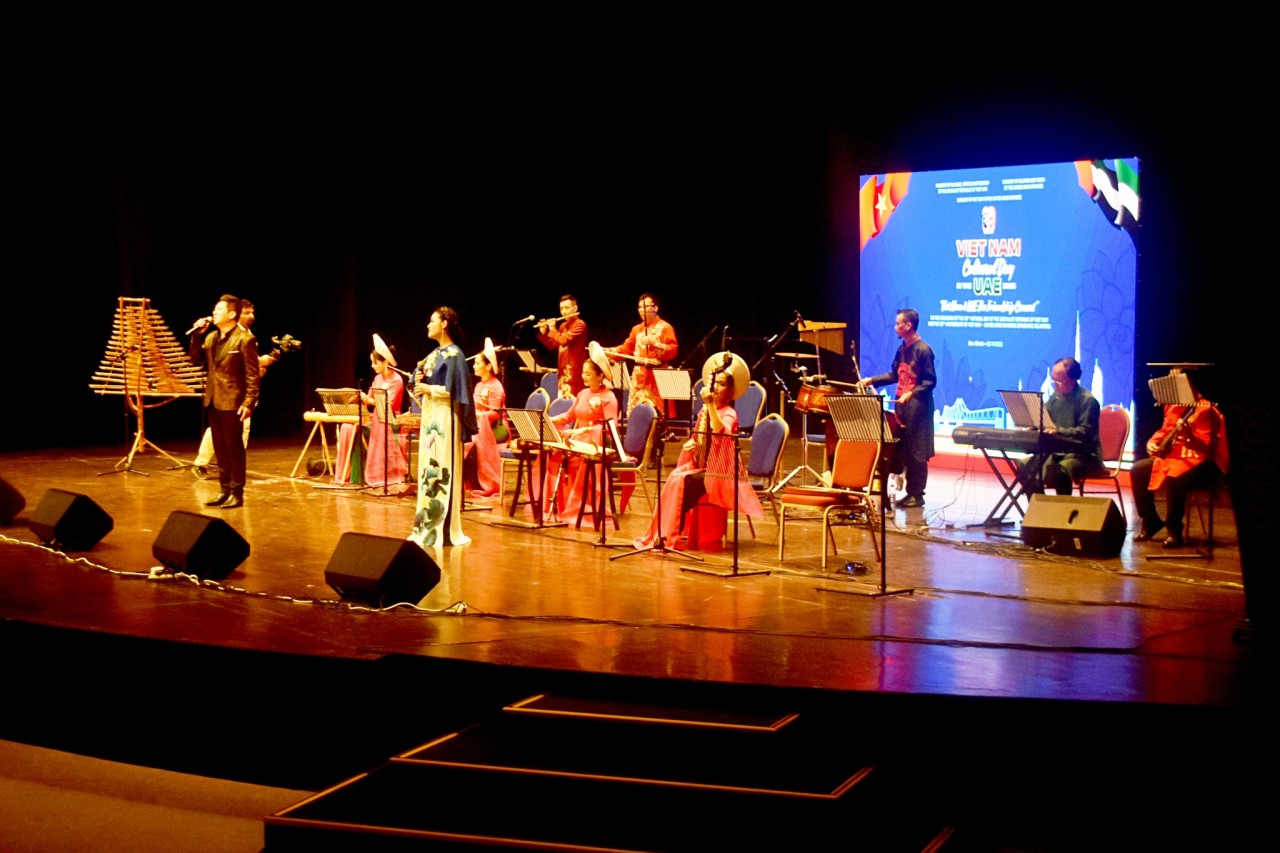 Friendship
A special art performance was held in the capital Abu Dhabi, gathering leading artists from Vietnam and the United Arab Emirates (UAE).
September 27, 2023 | 14:01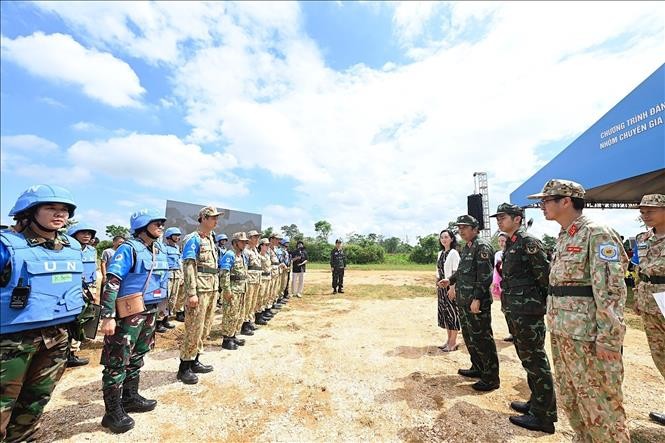 Friendship
Japan and representatives of State members of ASEAN Defence Ministers' Meeting Plus (ADMM-Plus) valued the preparations of Vietnam in hosting the Competency Evaluation Program for Prospective UN Peacekeepers (CEPPP) as well as outcomes of the program.
September 27, 2023 | 07:53