Vietnam Covid-19 update: Five imported COVID-19 cases, immediately quarantined
Vietnam has confirmed five more imported cases, bringing the total number of COVID-19 infections in the country to 1,054. They were immediately quarantined after their entry into the country.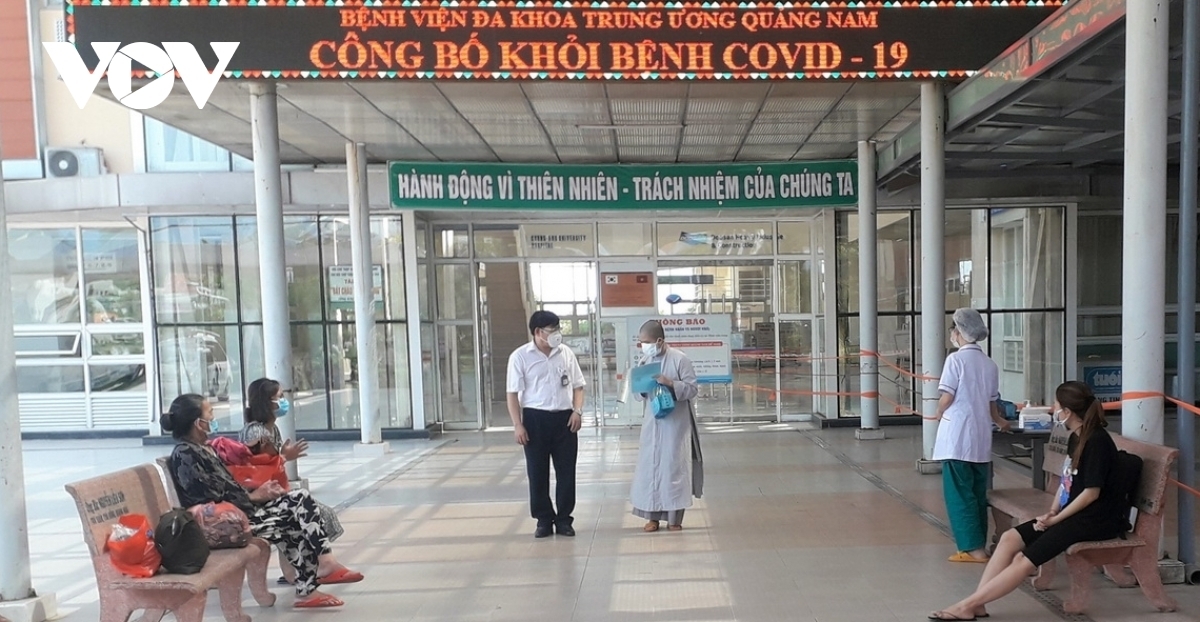 COVID-19 patients have recovered from the disease and have been discharged from hospital in Quang Nam. Photo: VOV
Two female patient, one living in Hanoi capital and the other in Phu Yen province, boarded the VJ2527 flight from the Philippines to Can Tho International Airport in the Mekong Delta city of Can Tho on September 6.
They were among More than 240 Vietnamese citizens were flown home safe and sound on a flight conducted by VietJet.
Two other cases are a 35-year-old man of Lao Cai province and his two-year-old boy returning to Tay Ninh province on August 26 and were placed in quarantine shortly. They first tested negative on August 29, but their second tests came back positive on September 7.
The fifth case, a 26-year-old woman of Khanh Hoa province, central Vietnam, returned to Tay Ninh province on August 25. She tested positive on September 7 after the first negative test more than a week ago.
All the five cases have been quarantined as soon as they landed in Vietnam, therefore posing no risk to the community, the ministry assured.
Among confirmed cases, including 691 locally transmitted cases. Since the resurgence of the virus in late July, 551 cases have been detected in the community in nearly 20 cities and provinces.
Also on September 8, 14 patients were given the all clear, taking the total recoveries to 868. The number of fatalities remains at 35, most of them being the elderly with serious underlying diseases.
Among the active patients, 13 have tested negative for SARS-CoV-2 once, 21 twice and 24 thrice.
A total of 37,474 people are being quarantined across the country.
Thirty-five patients have died of COVID-19 and other underlying illnesses, such as chronic renal failure, blood cancer, heart attack, diabetes (type II), hypertension and multi-organ failure.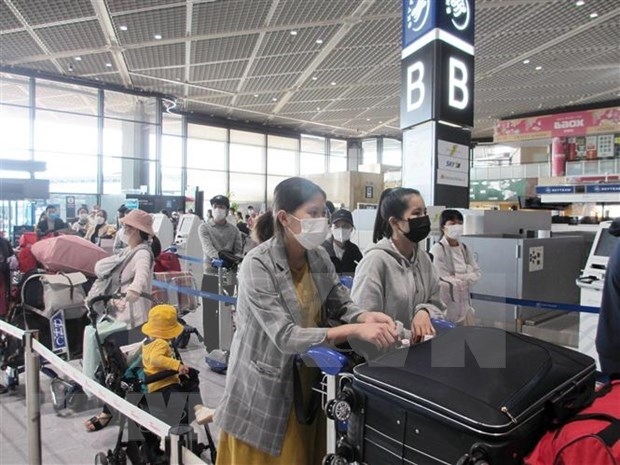 Vietnamese citizens wait for boarding at Narita airport in May 2020. Source: VNA
Meanwhile, the Vietnamese Embassy in Japan and Vietnam Airlines coordinated with Japanese authorised agencies to arrange a flight to repatriate 350 Vietnamese citizens in the country on September 7.
Vietnam have made efforts to contain the importation of the disease by implementing a range of regulations regarding COVID-19 prevention and control as authorities and overseas missions plan to arrange more flights to bring Vietnamese citizens home.
The country has registered no new locally transmitted coronavirus cases during the past 6 consecutive days, the Ministry of Health said on September 8 morning.
The Ministry has recently launched the 5K communication campaign, considered an 'iron shield,' to encourage people to implement preventive measures. The ministry recommended wearing Khau trang (wearing face masks), Khu khuan (washing hands, cleaning houses or contacting objects), Khoang cach (keeping a safe distance), Khai bao y te (Making health declaration) and Khong tu tap (Avoiding public gatherings).
According to Deputy Minister of Health Nguyen Truong Son, the latest coronavirus outbreak has been brought under control but the fight has yet to come to an end. Therefore, he said, it's time to co-live safely with COVID-19 to achieve the dual goal of epidemic prevention and economic recovery./.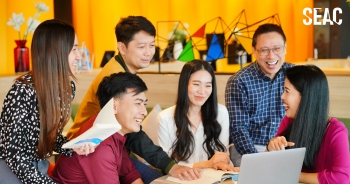 Economy
SEAC, a leading corporate and lifelong education innovator, is shaking up the Thai and ASEAN education market with significant investment to expand its SMART learning solutions across the ASEAN region.