Japan medical university issues coronavirus prevention handbook
A Japanese medical university has published an online handbook that explains how people can protect themselves from the new coronavirus, public broadcaster NHK reported.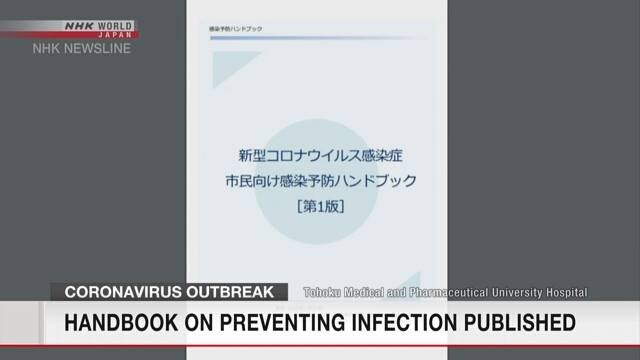 Coronavirus prevention handbook issued. Source: NHK
Tohoku Medical and Pharmaceutical University Professor Mitsuo Kaku, an expert on infectious diseases, heads the group that compiled the handbook.
It provides updated information on how the virus has spread and what people can do at home to avoid infection.
The handbook recommends that a specific family member should take care of a person who has developed symptoms.
These designated carers should wear gloves and a facemask, wash their hands frequently and take their temperature twice a day.
People are also advised to use their own dishes for meals and to soak them in disinfectant for more than five minutes before washing them. Clothes should be soaked in water at a temperature of 80 degrees Celsius for more than ten minutes before washing.
Rooms should also be ventilated for five to ten minutes every one or two hours.
Kaku says he hopes that people who read the handbook can lower their risk of infection and feel safer in their daily lives.
As of mid-afternoon on Wednesday, Japan had close to 170 cases of infections from the flu-like coronavirus, separate from 691 reported from a cruise ship that was quarantined of Tokyo earlier this month.
The northern island of Hokkaido, the region most affected outside Tokyo with 38 cases, reported another fatality related to the virus, bringing the total in Japan to six, including four from the cruise liner.
Hokkaido will seek to close public elementary and junior high schools for a few days starting from Thursday, the Kyodo news agency reported.
In Tokyo meanwhile, the regional education board said public high schools may start classes late to spare students travelling on packed commuter trains.
The government has repeatedly said that the coming weeks will be critical in limiting the spread of the virus in Japan.
But its measures have been largely advisory, including recommending that people work from home or commute off-peak./.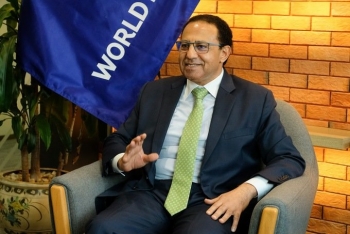 Economy
Vietnam's agriculture is transforming from quantity targets towards profit, environment and farmer income targets. Ahmed Eiweida, Vietnam Sector Leader for Sustainable Development (World Bank).