Japan, Vietnam Navies Host Seminar on Underwater Medicine
A seminar on underwater medicine was hosted by the navies of Vietnam and Japan at Nha Trang, Khanh Hoa province, on October 10 and 11.
The seminar was attended by representatives of the Military Medical Department, Military Medical Academy, Military Medical Hospital 87; Naval Medical Department, Naval Medical Institute, and some Vietnamese Navy units.
The Japanese side includes representatives of the National Defense Policy Department, the Maritime Self-Defense Force Staff Office, the Japan Naval Underwater Medicine Center, and the Japan Defense Attaché Office in Hanoi.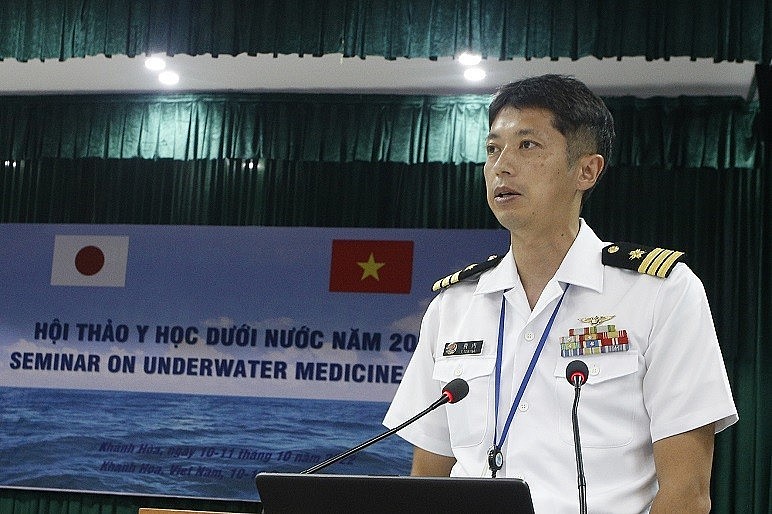 The Head of the Japanese delegation spoke at the seminar. Photo: Vietnam Navy Newspaper.
At the workshop, the delegates shared many presentations specialized in underwater medicine. The presentations were scientifically prepared, and in-depth, with lots of new and updated information of practical significance to the work of ensuring military medicine of the Vietnam Navy such as diseases to be prevented when diving saturated; deployment, and actual situation of saturated diving research; refer cases of recessive pathological disorders; underwater medical training and research; emergency and treatment of decompression sickness at the Naval Medical Institute and Military Medical Hospital 87.
This is the 8th seminar held between the Vietnamese navy and the Japanese navy in the past 10 years, with the goal of exchanging expertise between the two navies in the field of underwater medicine.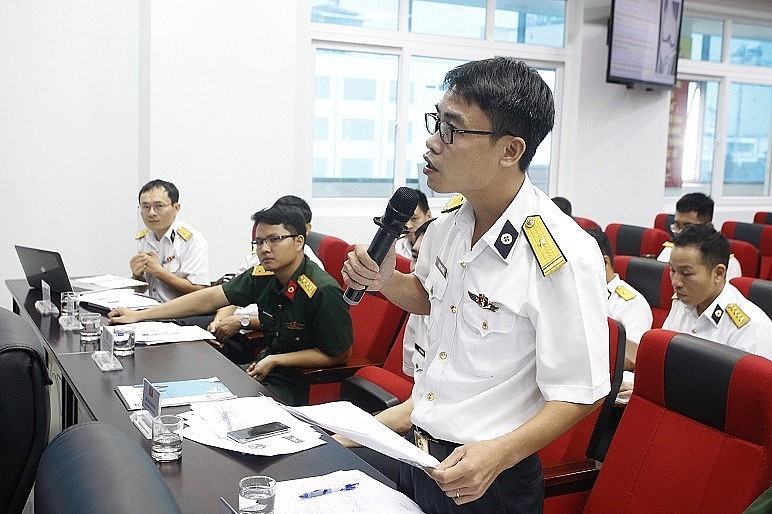 Delegates participated in the discussion at the seminar. Photo: Vietnam Navy Newspaper.
The seminar also aims to deepen ties of friendship, support, and understanding between the Japanese and Vietnamese navies. The military medical force of the Vietnamese navy has enhanced its ability to identify, treat, and offer emergency treatment for diving-related issues via professional exchanges with the Japanese navy.