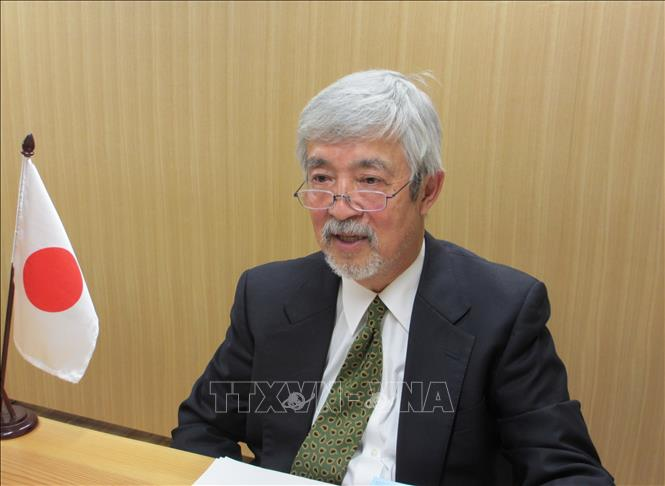 Director of the Vietnam Economic Research Institute (VERI) Hiroyuki Moribe. Photo: VNA
According to Mr. Moribe, one of the most important factors is that Vietnam has well-controlled the epidemic, while the U.S, Europe, and South America have reported a surge in the new infections.
He also emphasized that Prime Minister Nguyen Xuan Phuc quickly took drastic measures to cope with the COVID-19 epidemic such as closing borders and that the local residents have strictly complied with these measures has contributed to Vietnam's success in handling the COVID-19 epidemic and maintaining favorable economic activities.
Vietnam is among the few nations to post positive growth in 2020. Meanwhile, in Japan, the third wave of COVID-19 is raging and has exerted adverse impacts, Moribe said, adding that Japan should learn from Vietnam about measures to prevent the COVID-19 pandemic and promote economic activities.
The Japanese expert also said that once the epidemic is put under control and the vaccine is successfully produced, travel among countries will be resumed and the number of foreigners to Vietnam will increase, thereby contributing to fostering trade activities and Vietnam's economy will grow stronger.
In order to sustain sustainable growth, Moribe stressed that from the experience of developed countries in the region including Japan, the key factor is innovation. He affirmed that Vietnam has strength in mathematics and natural sciences; hence, maintaining sustainable growth is completely within the country's capabilities. If making good use of the innovation, the Vietnamese economy will enjoy robust growth in the future.
Malie Nguyen