Japanese government maintains incentives for Vietnamese trainees
The COVID-19 epidemic, instead of showing signs of stopping worldwide, continues its complicated developments. In the context of Vietnamese interns in Japan facing many difficulties caused by the epidemic, the Japanese Government has maintained many incentives and supports for Vietnamese trainees.

Vietnamese trainees and students in Japan. Illustration photo
Economic support for trainees
The COVID-19 pandemic outbreak lasting from the end of 2019 to the end of 2020 has not shown signs of ending worldwide, causing many hardships for trainees in Japan due to serious effect on their work and life .
The epidemic outbreak in Japan at the beginning of 2020 caused many factories in a slump, most of the Vietnamese trainees in Japan temporarily stopped their study time, facing difficulties in employment resulted no income, meanwhile still have to pay for living expenses such as accommodation, electricity, water, living ... According to sources from the Embassy of Japan in Vietnam, to support the trainees to maintain their technical intern trainee program in Japan, the Immigration Services Agency of Japan has continued to maintain solutions to support foreign trainees in Japan, including Vietnamese trainees.
Notably, the financial support packages as part of the economic measures to emergency respond to the COVID-19 epidemic, the Japanese Government decided to implement the support package "Special Support Subsidy" (100,000 yen per person) to support living expenses for all people (regardless of nationality) listed in the "Basic Resident Registration System" (住民 基本 台帳) of Japan at the time from April 27, 2020.
Specifically, the Japanese Ministry of Health, Labor and Welfare provides guidance on a living support policy through a special subsidy, including: mass support 100,000 yen per person for those named in "Basic Resident Registration System" from April 27, 2020; loan support up to 200,000 yen for those facing difficulties in living. Debt repayment, grace period in 1 year, installment repayment over 2 years. If staying time does not meet the repayment capacity, it will be difficult to borrow this loan. In addition, Japan also supports trainees by enabling them to slowly pay for some public services such as electricity, water, gas, and telephone charges, which require confirmation with the service provider and the local resident government.
After receiving this information, many Vietnamese trainees in Japan breathed a sigh of relief, hoping that the subsidy and support packages of the Japanese government would help them alleviate their difficulties a lot. Because the issue of paying for daily living as well as other activities need a lot of costs.
A Vietnamese trainee HL at GTS union, said the company he working for provided benefits according to the above policy of the Japanese government, and his union also helped them seek rent houses during the epidemic outbreak. However, he still has to pay rental, utilities and daily meals. HL also stated that as he knew, there have been many other unions providing free-of-charge houses to trainees during the hardship time.
Many incentives for jobs
The Immigration Services Agency of Japan has announced solutions to support foreign trainees to maintain jobs in Japan from April 2020 in a number of certain occupations by allowing the transition of interns or trainees to switch jobs and stay in the country with "Special Activity Resident" status from early September under required conditions met.
In which, the certain fields of occupation allowed to change above status include the following 14 ones: Nursing, building cleaning, materials industry, industrial machine manufacturing, electric-communication, construction, shipbuilding-maritime industry, automobile maintenance and repair, aviation, accommodation, agriculture, fishery, food-beverage processing, restaurant services.
With a "special activity" resident, a trainee can work for a maximum of 1 year. And when applying for this status of residence, the applicant himself needs to state his desire to acquire the necessary skills for the profession of the special skilled foreign worker.
In addition, the Mainichi Shimbun Times, the Vietnamese Association in Japan, the Nippon Foundation, Japan's financial institutions, and related organizations and individuals of Japan and Vietnam have made efforts to coordinate in the implementation of "The project to increase the provision of information to support Vietnamese students in studying abroad, working and residing in Japan (KOKORO PROJECT)". This is a project providing essential information for trainees coming to Japan for studying and work, or useful information for trainees who are having difficulty in Japan. The trainees who find it hardship in continuing skill practice, those wish to re-seek jobs can take advantage of the above support and discuss with the management associations or the Information Center. General information for foreigners residing in Japan at the following website address: https://www.kokoro-vj.org/en.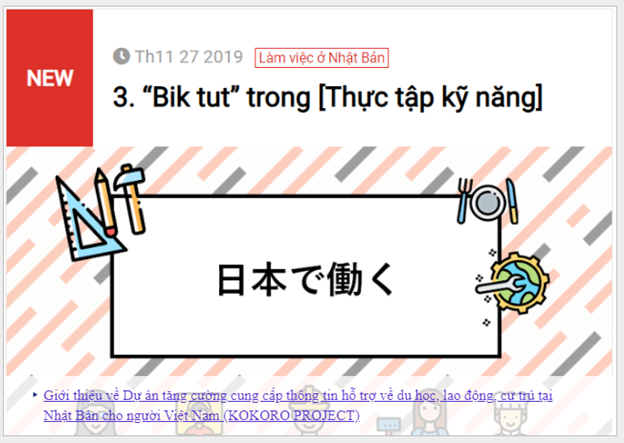 Pictures on the Kokoro Project website interface at https://www.kokoro-vj.org/en
From June 19, the Japanese Government and the Vietnamese Government have agreed to gradually and partially relax travel restrictions between the two countries on the basis of ensuring full compliance with regulations related to the Covid-19 prevention. The Japanese government is also speeding up dialogues with countries including Vietnam to restore travel for business and economic recovery. According to Nikkei sources, from October 1, Japan has allowed foreigners to enter and stay in Japan for a period of more than 03 months. Along with that, new Japanese Prime Minister Suga is visiting Vietnam from October 18 to October 20.. The visit's target is to continue to strengthen relations with Vietnam, to exchange measures of promoting cooperation in all fields and exchange regional and international issues of mutual interest.
Dr. Aizawa Nobuhiro (Professor at Kyushu University of Japan and an expert at Wilson Center, USA) shared that Vietnam was a special country to Japan because first of all, Vietnam, among Japan's important partners, was a country with the number of people moving to live and work in Japan increasing fastest. By 2020, about 420,000 Vietnamese people have been living and working in Japan. Therefore, the Vietnamese people have become an important community with Japanese society. The impact of the COVID-19 epidemic has halted this movement, but that was only in the short term.
Prime Minister Suga's visit to Vietnam
is a message committing Japan to maintain this long-term relationship.
With supportive policies from the governments of Japan and Vietnam, Vietnamese trainees can completely find new opportunities in the post-COVID-19 period, overcoming difficulties to pursue their dreams, develop and fulfill themselves in Japan.
Vietnam Times magazine will continue to update information about Japanese policies and support for Vietnamese trainees in the next articles.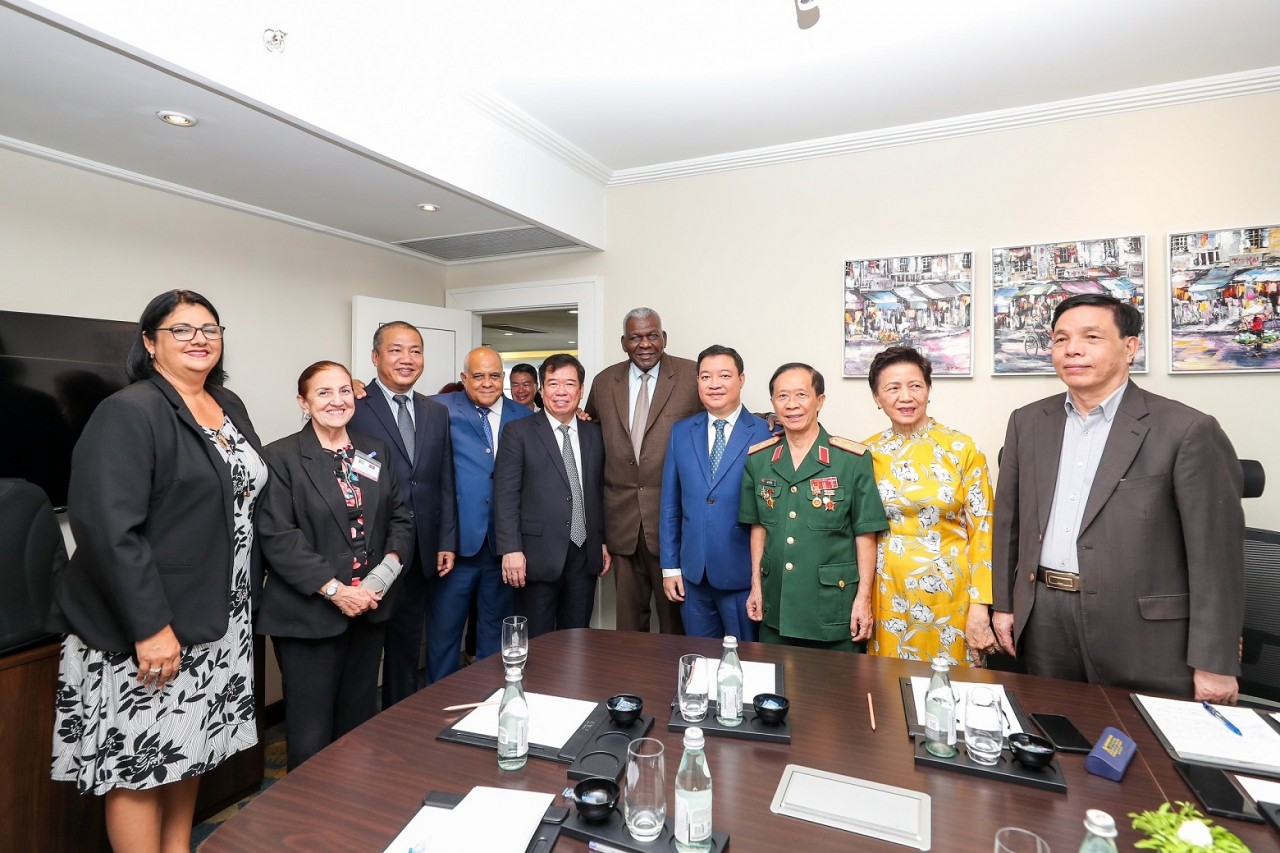 Friendship
President of the National Assembly of People's Power of Cuba Esteban Lazo Hernandez emphasized that Vietnam - Cuba is always united and faithful because they are one family.
September 27, 2023 | 15:11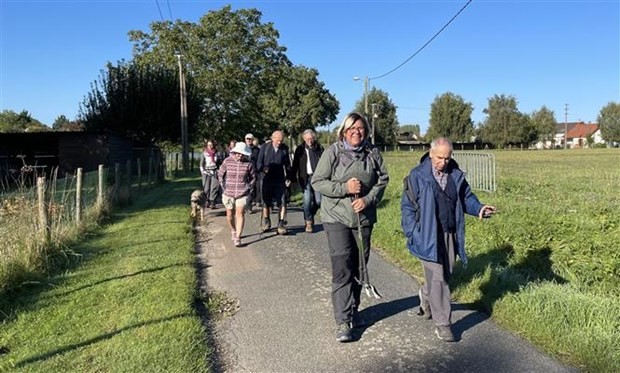 Friendship
The Children's Walk For Hope is a virtual event that will be held globally recently.
September 27, 2023 | 14:54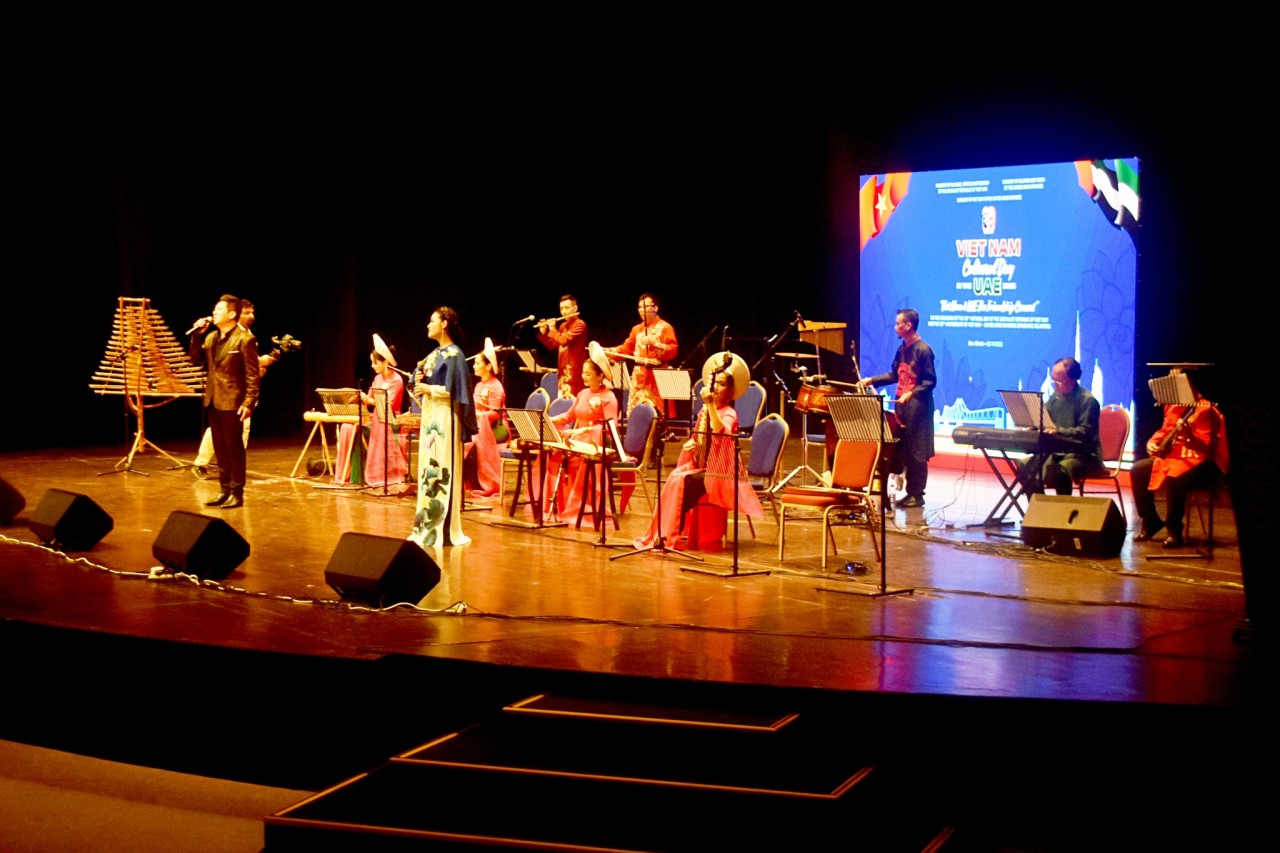 Friendship
A special art performance was held in the capital Abu Dhabi, gathering leading artists from Vietnam and the United Arab Emirates (UAE).
September 27, 2023 | 14:01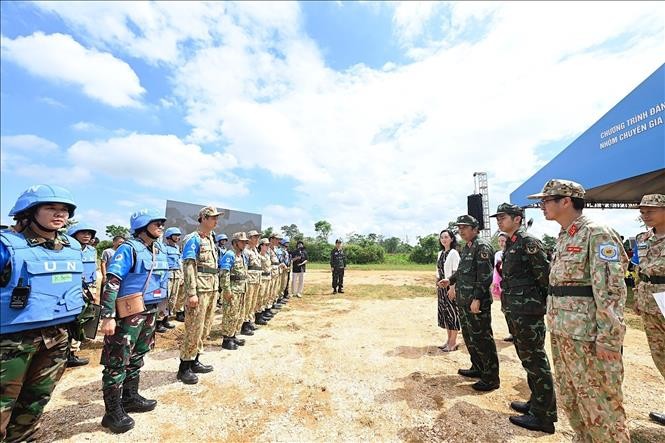 Friendship
Japan and representatives of State members of ASEAN Defence Ministers' Meeting Plus (ADMM-Plus) valued the preparations of Vietnam in hosting the Competency Evaluation Program for Prospective UN Peacekeepers (CEPPP) as well as outcomes of the program.
September 27, 2023 | 07:53