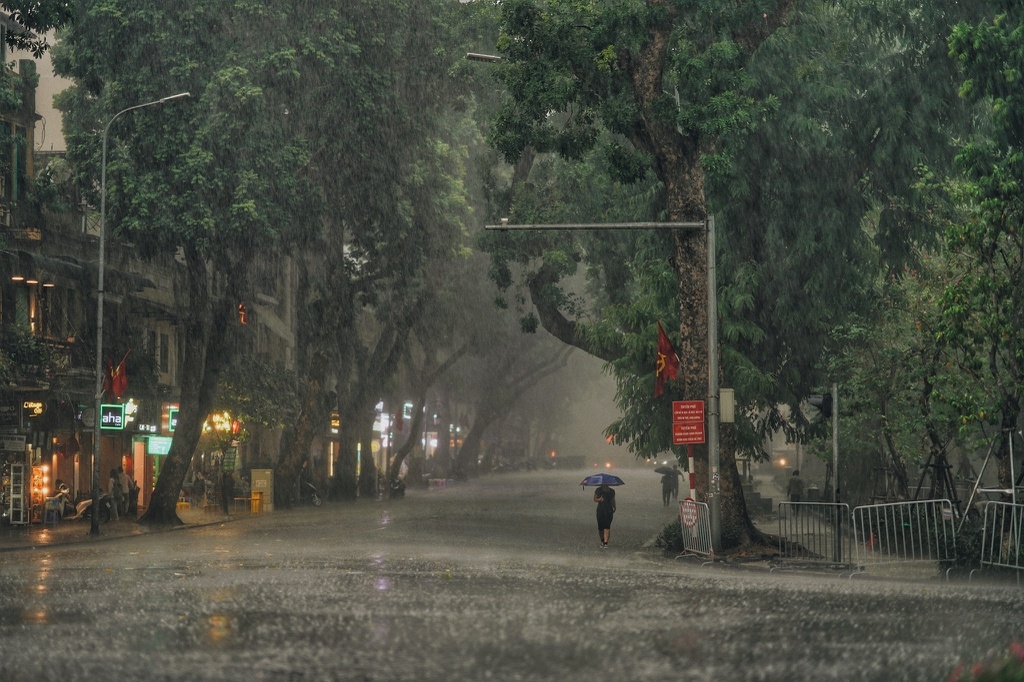 (Photo: Zing News)
Under the torrential rain, Hanoi boasts a tranquil charm, a stark contrast to the normally crowded and bustling atmosphere of the quick life pace in a big metropolis.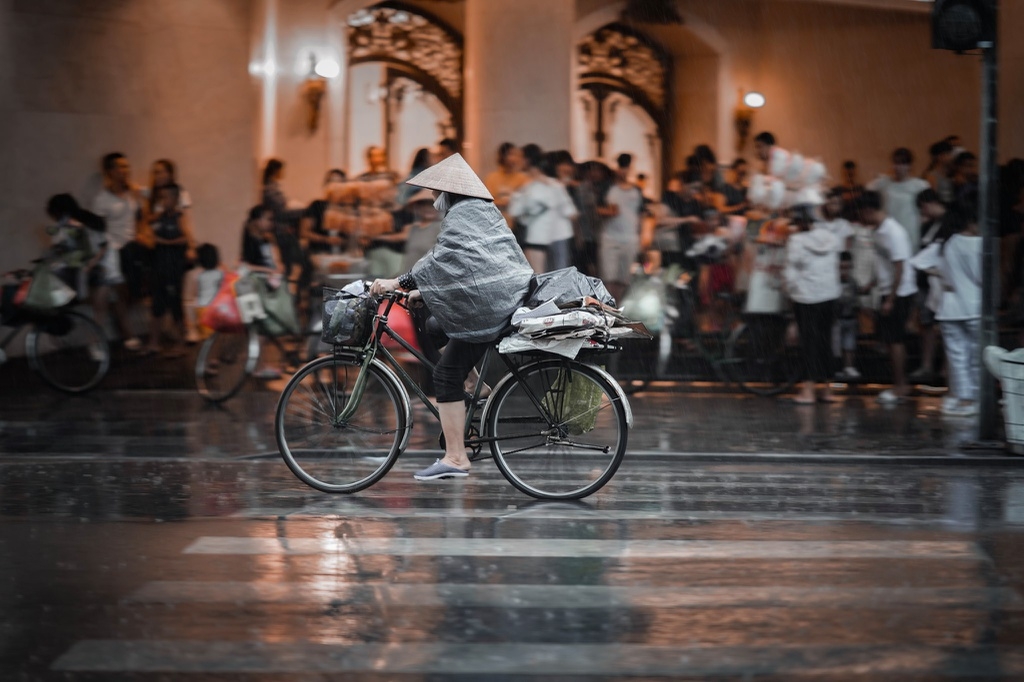 (Photo: Zing News)
Everyone seems to be in a little more hurry in the rain. Some are rushing home on their motorbike, some are quick to run and find a shelter, waiting for the rain to stop to go home. Some, however, choose to take a leisurely walk on the street to "take a shower in the rain". They let the raindrops take all their worries away and 100 percent enjoy the coolest of nature.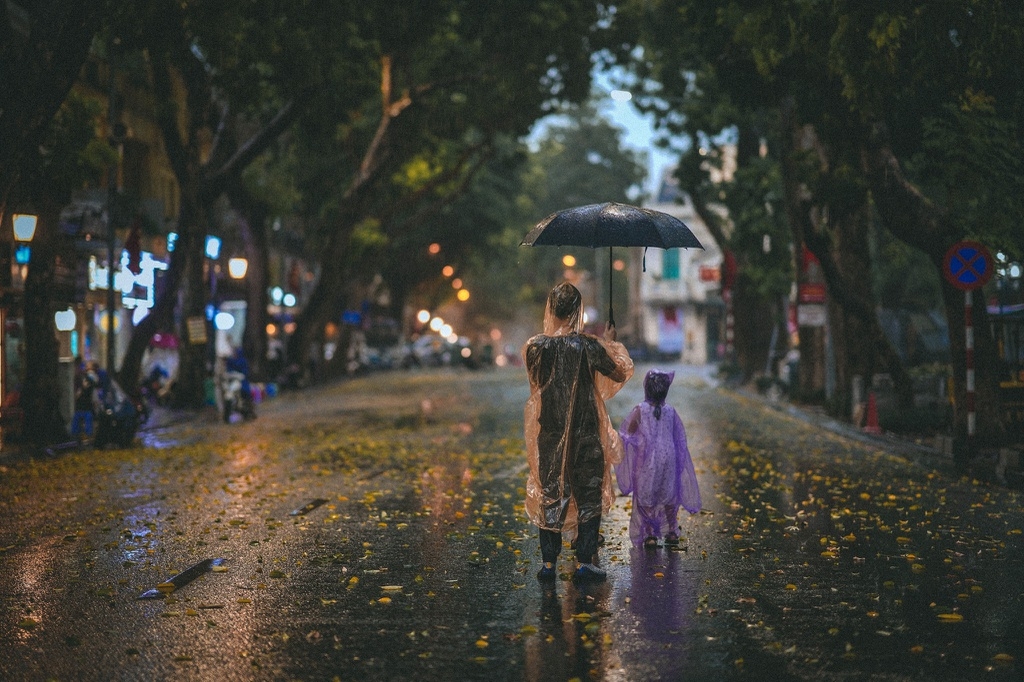 (Photo: Zing News)
The heavy rain showers the capital of Hanoi with much fresher air and cool atmosphere across the many streets – the long-awaited present that many Hanoians've been waiting for during the long period of baking hot weather.
(Photo: Zing News)
The street boats a new look in the rain.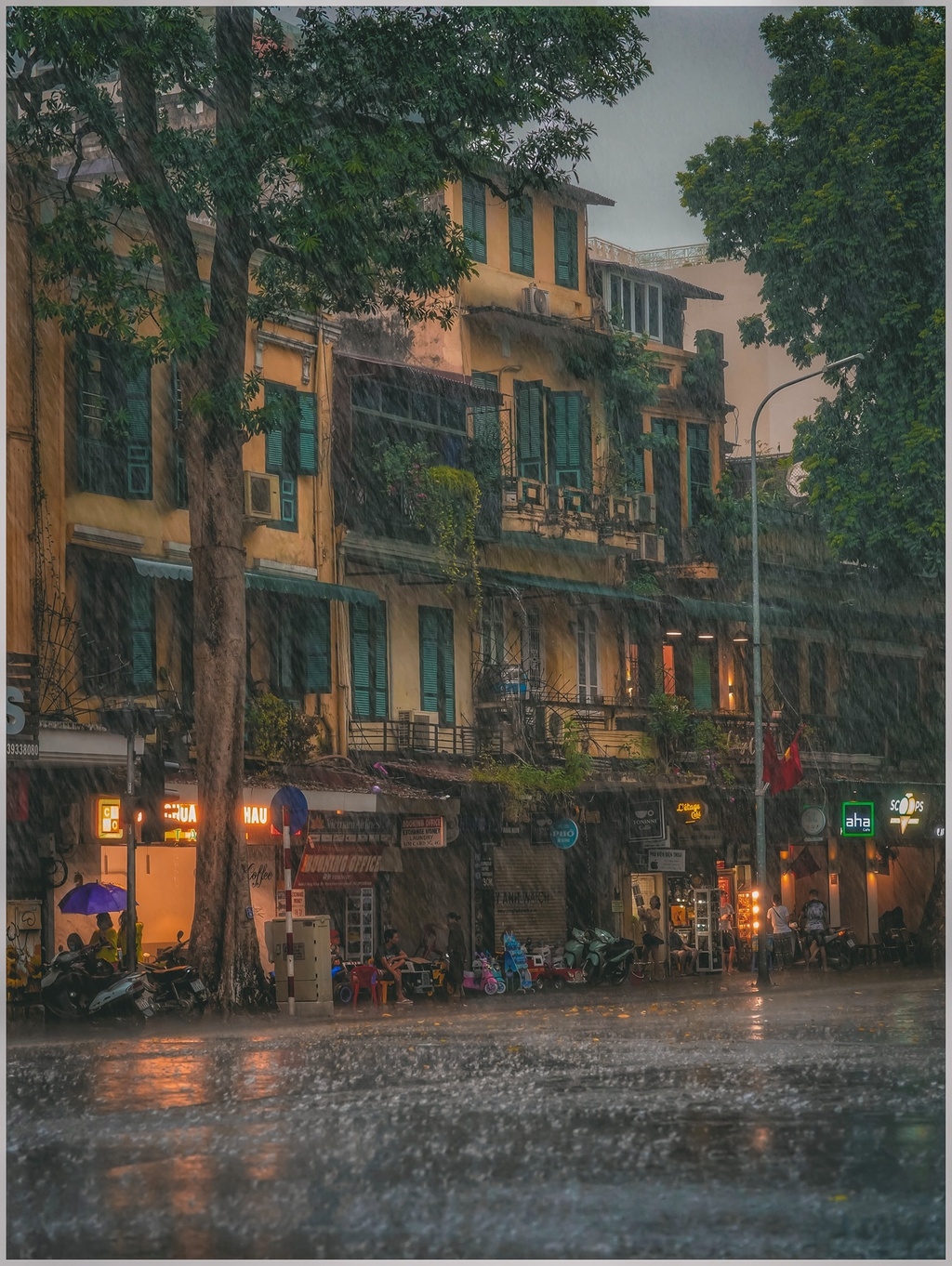 (Photo: Zing News)
The streets are put on a new "dress", with cleaner roads, greener trees. People crossing the streets also look beaming with happiness on their radiant face.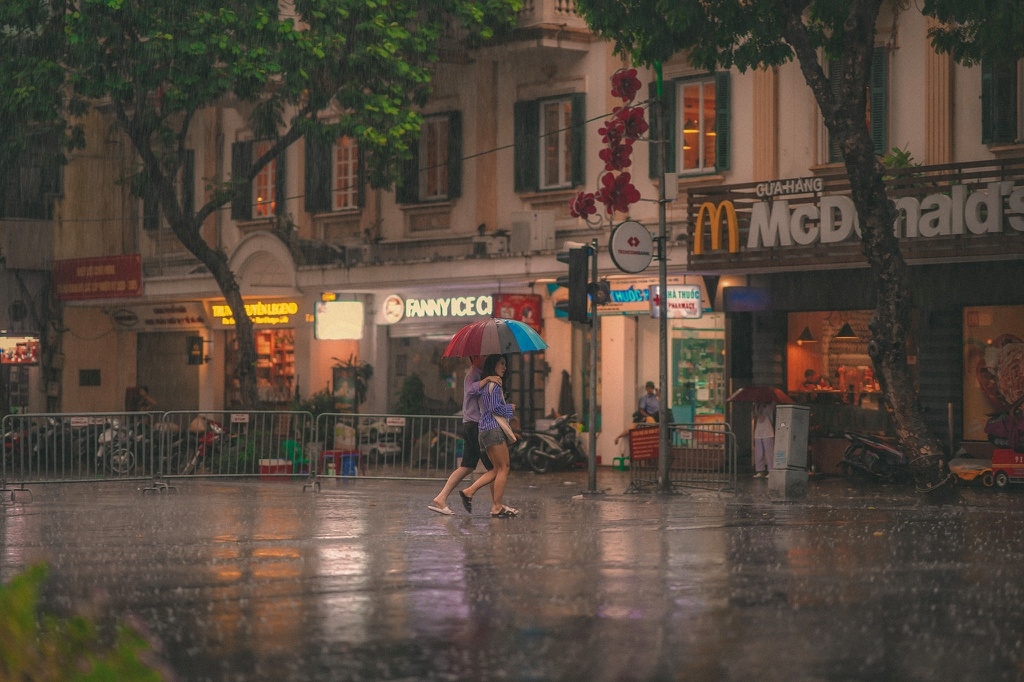 (Photo: Zing News)
People are seemingly getting closer under the umbrella. The picture boasts a more hoary vibe than ever.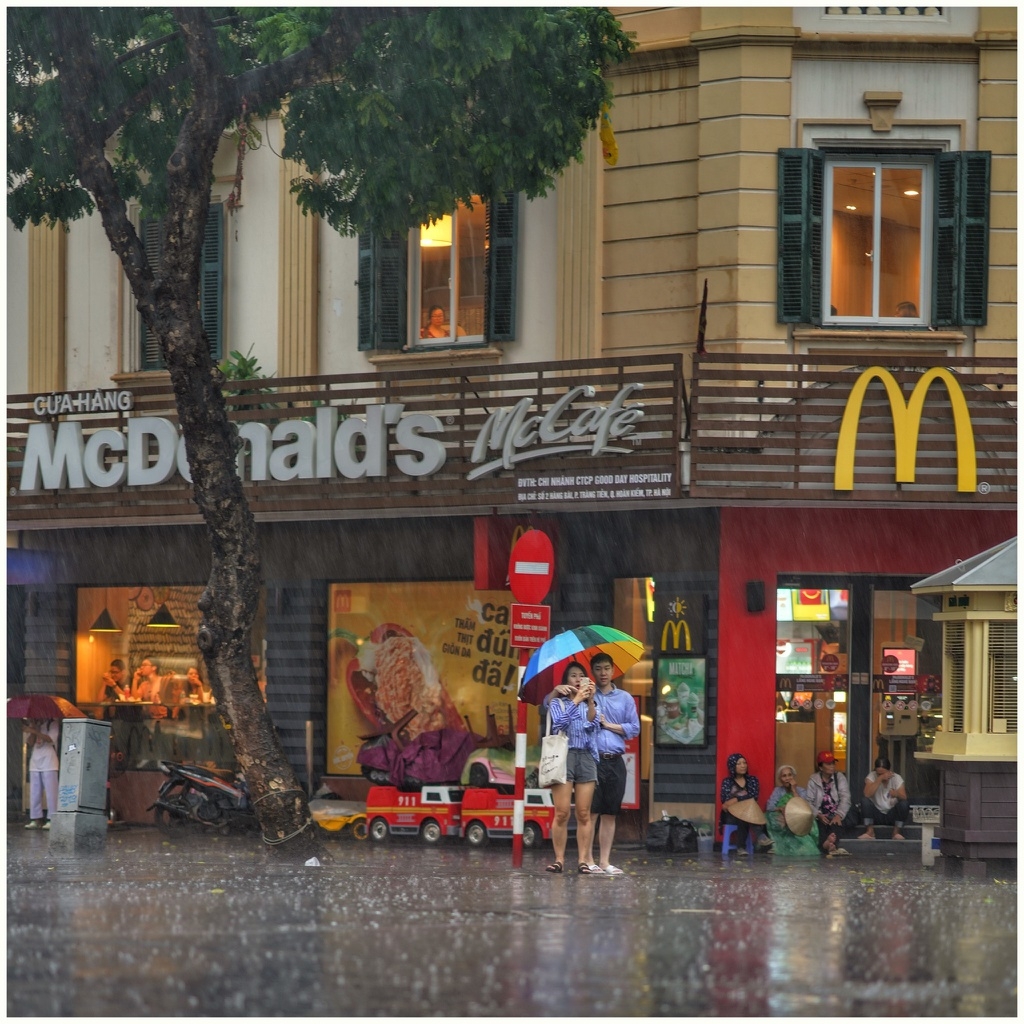 (Photo: Zing News)
The fresh, pleasant atmosphere seems to put a big smile on everyone's face. All thanks to the sudden rain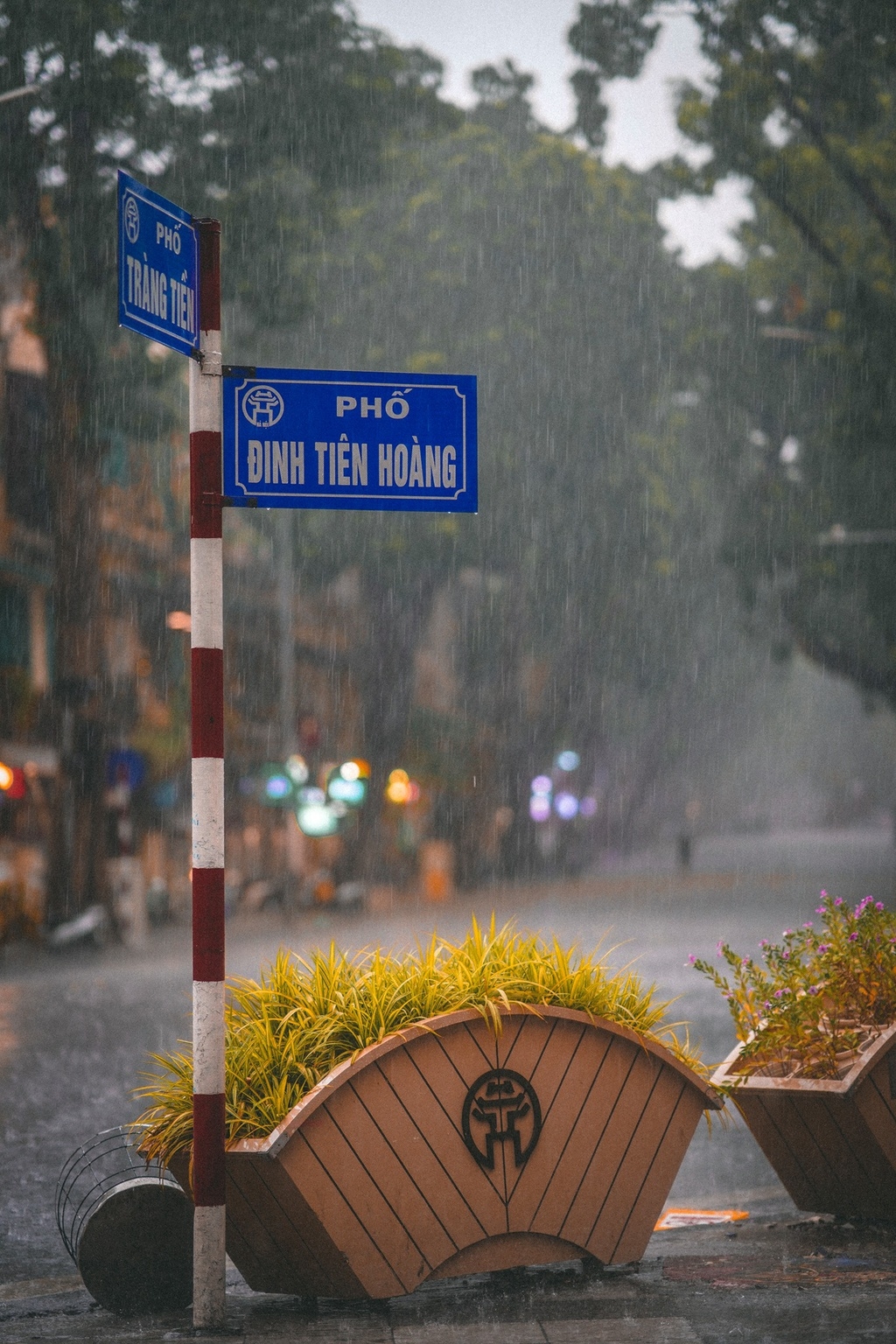 Dinh Tien Hoang, Trang Tien street, Hoan Kiem district, Hanoi in the rain (Photo: Zing News)
Jasmine Le