Dreamy corners of Hanoi in summer rains
The sudden shower on Sunday afternoon has washed away all the sultry atmosphere of the schorching suny, baking hot summer days in the northern city of Vietnam.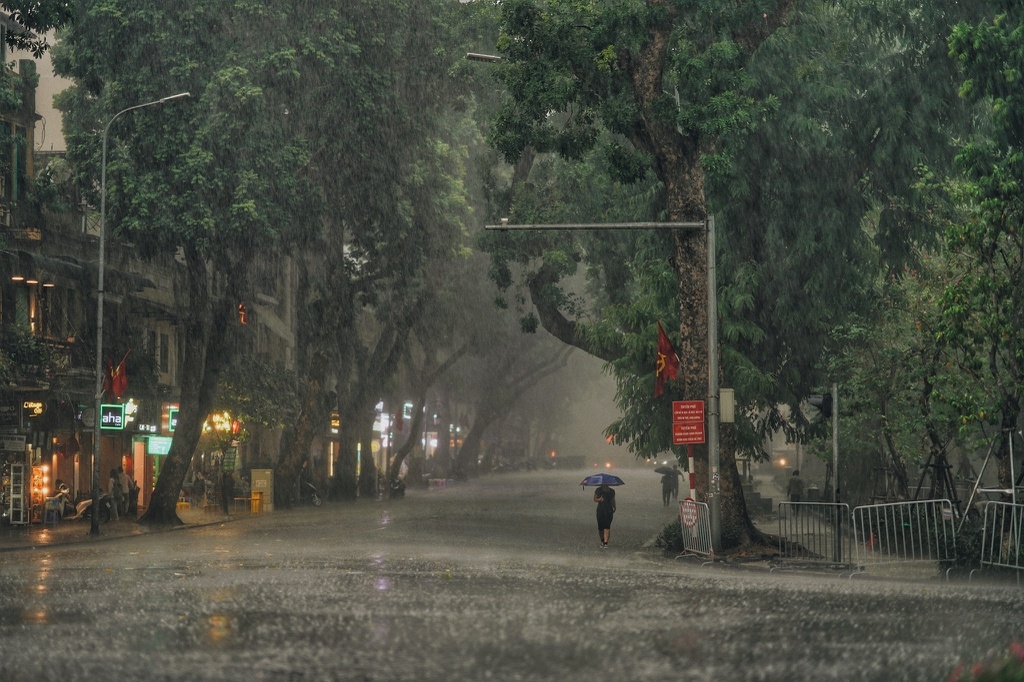 (Photo: Zing News)
Under the torrential rain, Hanoi boasts a tranquil charm, a stark contrast to the normally crowded and bustling atmosphere of the quick life pace in a big metropolis.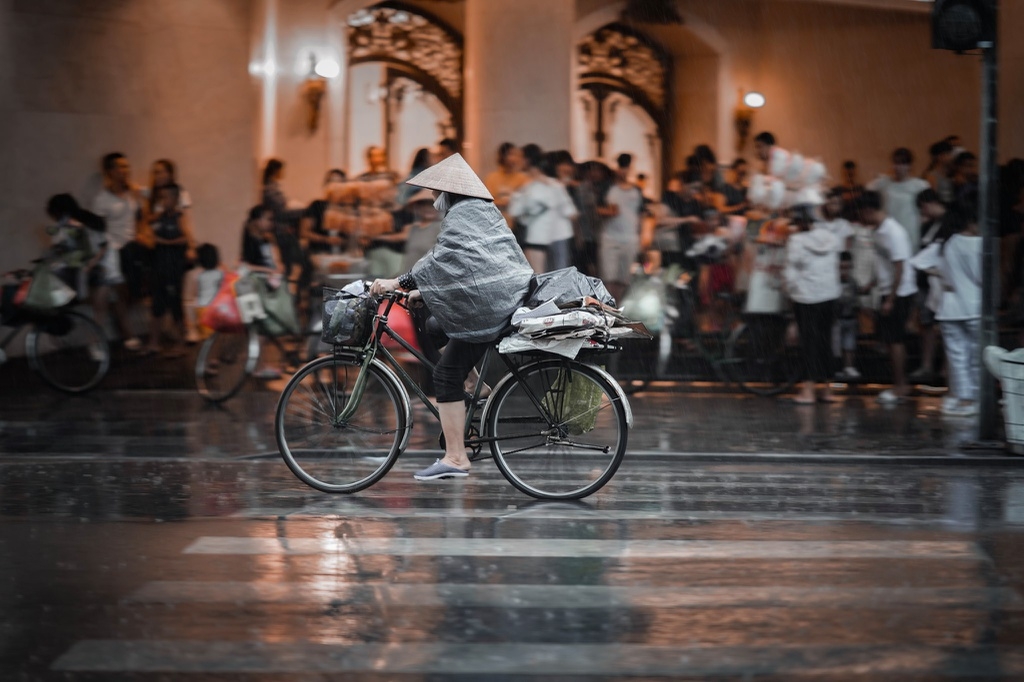 (Photo: Zing News)
Everyone seems to be in a little more hurry in the rain. Some are rushing home on their motorbike, some are quick to run and find a shelter, waiting for the rain to stop to go home. Some, however, choose to take a leisurely walk on the street to "take a shower in the rain". They let the raindrops take all their worries away and 100 percent enjoy the coolest of nature.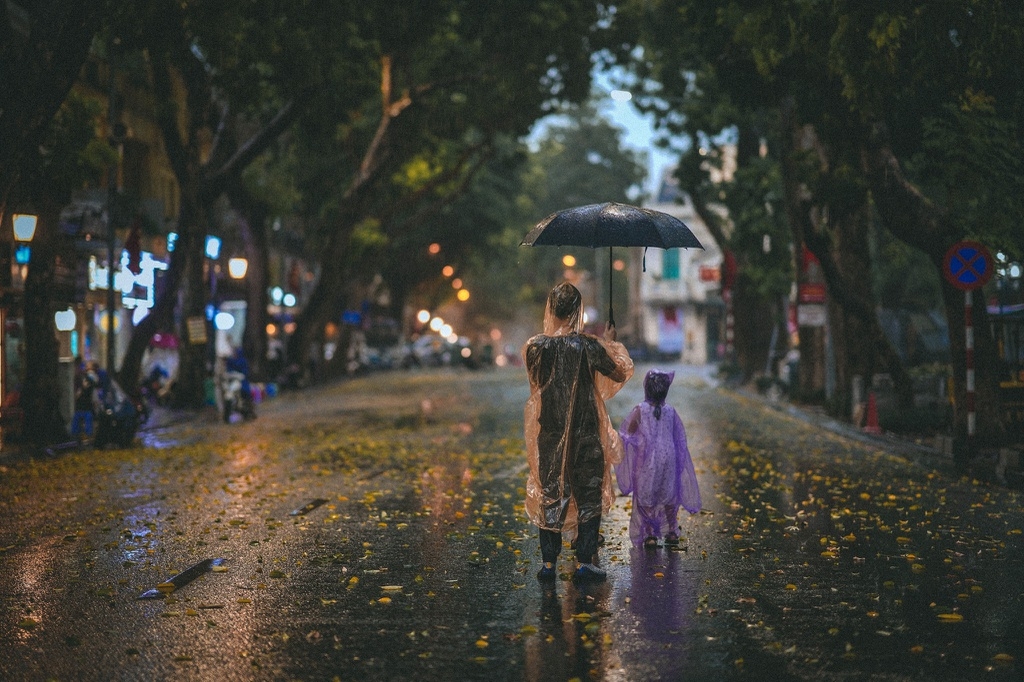 (Photo: Zing News)
The heavy rain showers the capital of Hanoi with much fresher air and cool atmosphere across the many streets – the long-awaited present that many Hanoians've been waiting for during the long period of baking hot weather.
(Photo: Zing News)
The street boats a new look in the rain.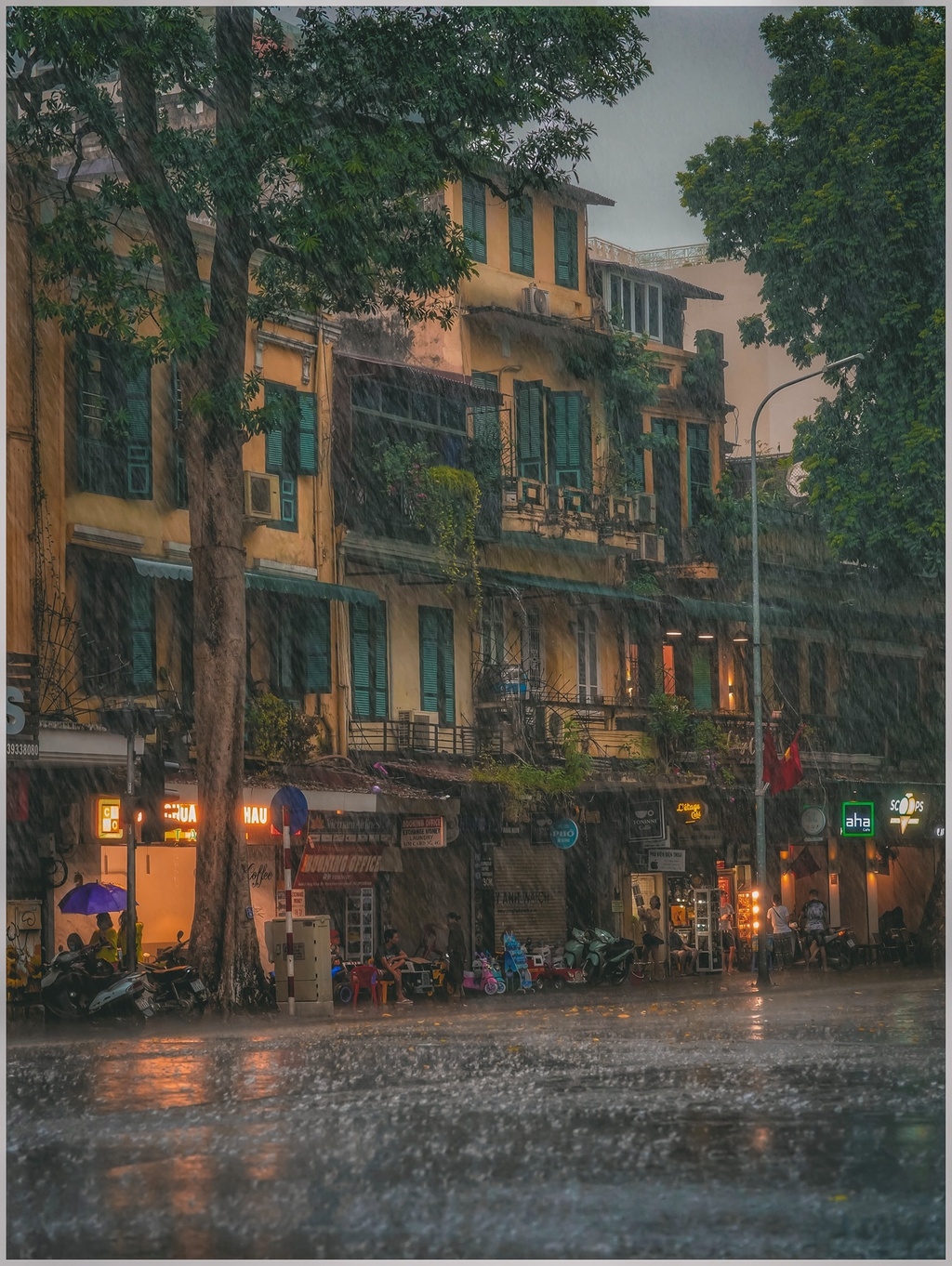 (Photo: Zing News)
The streets are put on a new "dress", with cleaner roads, greener trees. People crossing the streets also look beaming with happiness on their radiant face.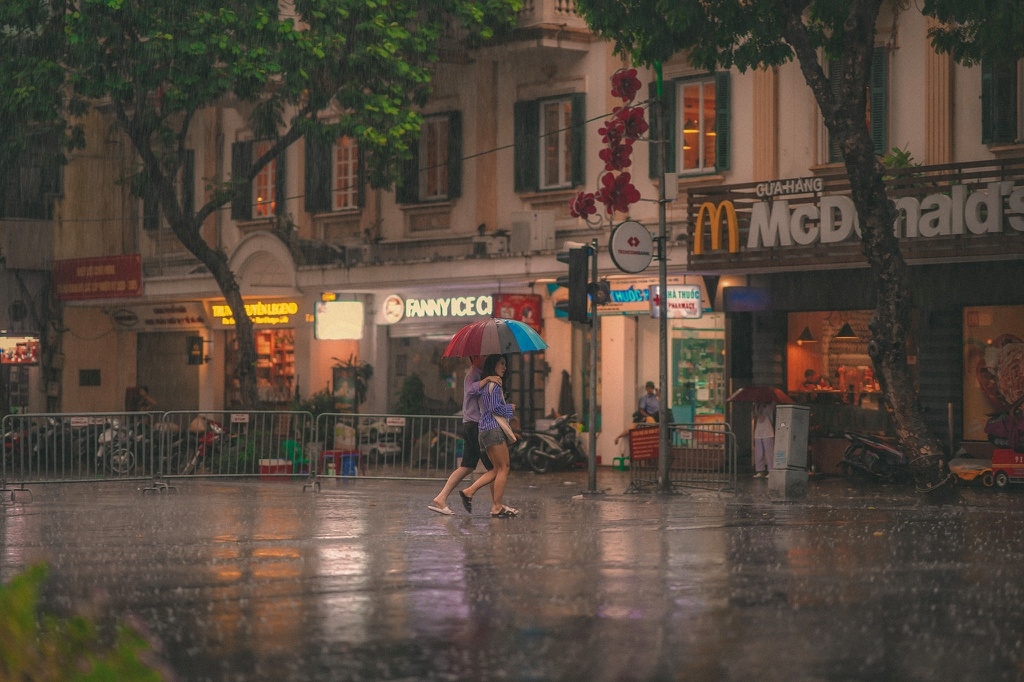 (Photo: Zing News)
People are seemingly getting closer under the umbrella. The picture boasts a more hoary vibe than ever.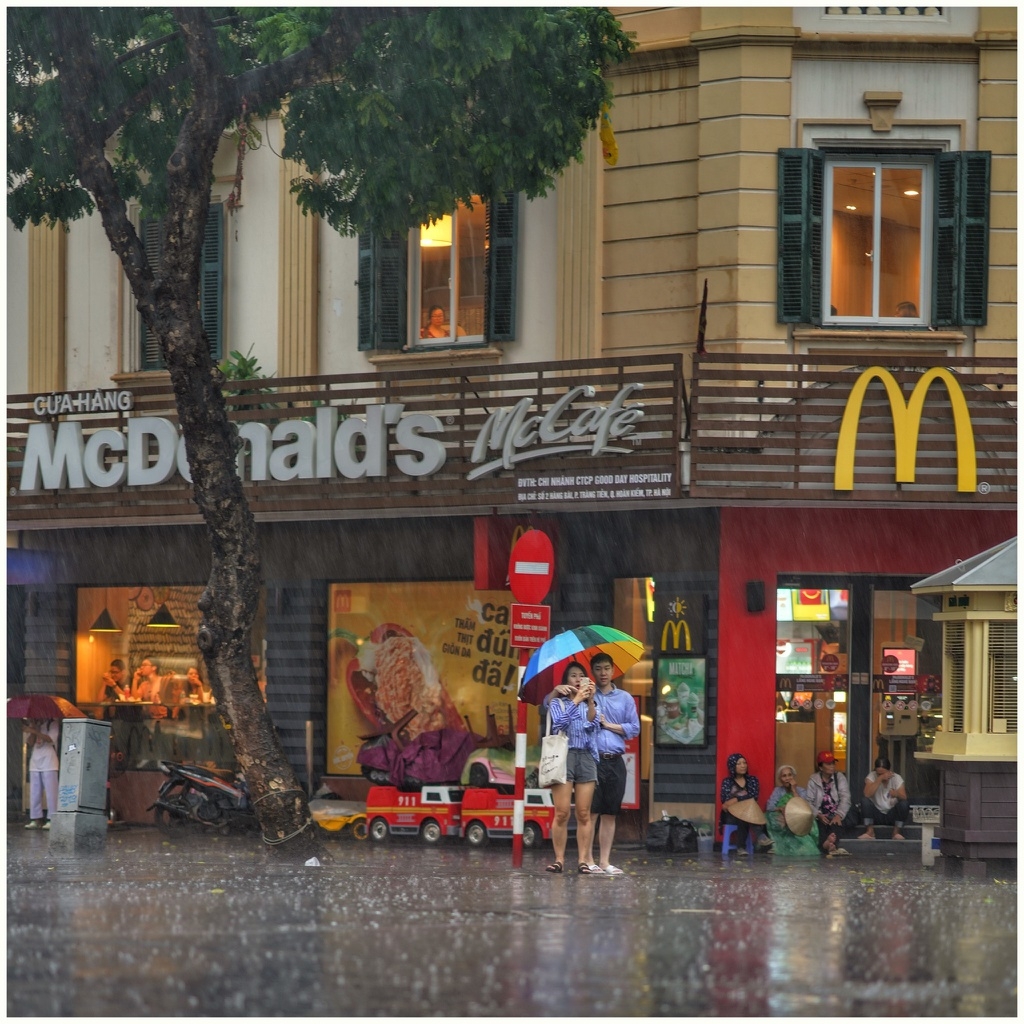 (Photo: Zing News)
The fresh, pleasant atmosphere seems to put a big smile on everyone's face. All thanks to the sudden rain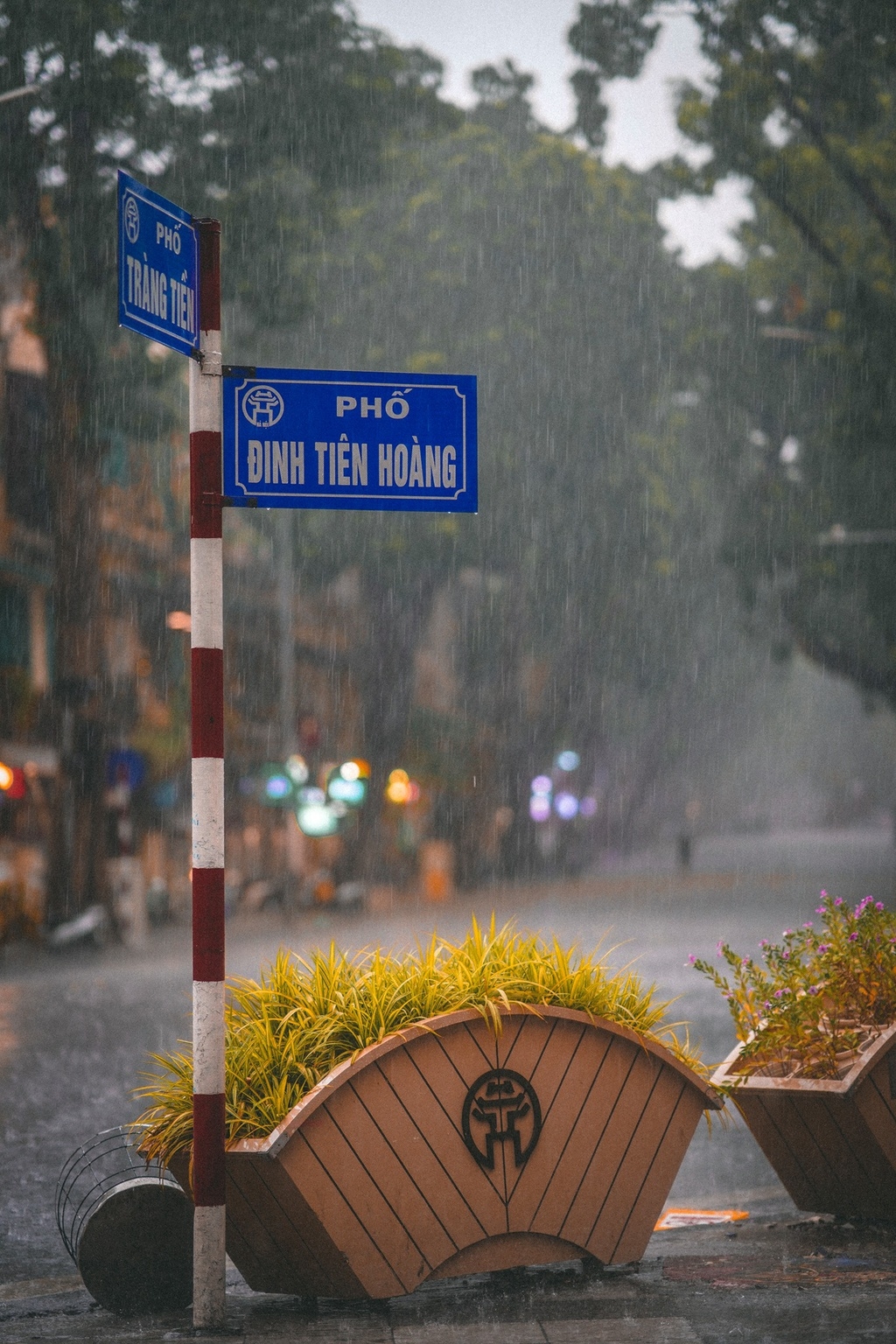 Dinh Tien Hoang, Trang Tien street, Hoan Kiem district, Hanoi in the rain (Photo: Zing News)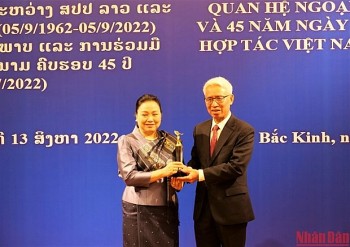 Friendship
The embassies of Vietnam and Laos in China held a friendship exchange in Beijing on August 13 in celebration of the 60th anniversary of the two countries' diplomatic ties (September 5) and 45 years since of signing of the Treaty of Friendship and Cooperation (July 18).