Korean NGO supports over 5.925 USD to Hoa Binh's COVID-19 fight
After receiving requesting letter from Tan Lac Department of Education and Training with regards to support for COVID-19 prevention, the Korean non-governmental organization Good Neighbours International (GNI) Vietnam provided support of equipment and supplies to 50 schools in Tan Lac district, Hoa Binh province.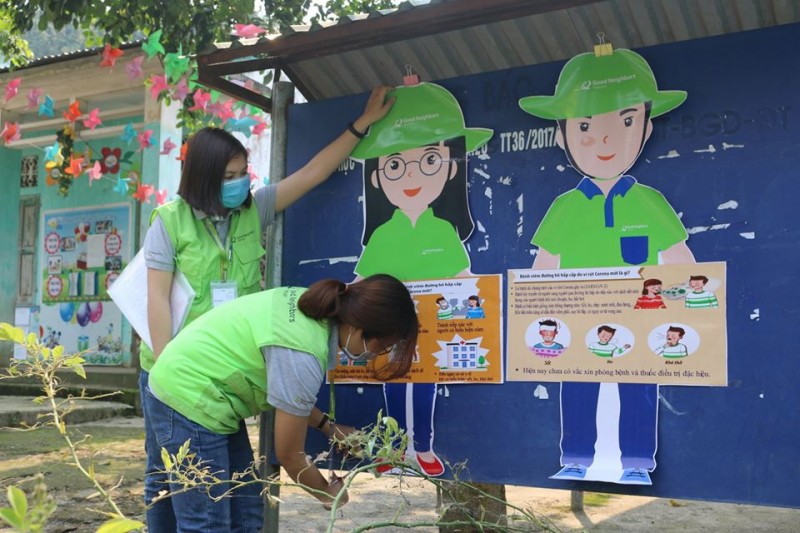 Poster on how to help prevent the spread of the coronavirus at one of the school in Tan Lac. Photo: GNI
Supported equipment and supplies included 50 digital thermometers, 370 bottles of hand wash gel and communication poster for disease prevention. Total support value was over 140 million VND (5.925 USD).
In Vietnam, the number of COVID-19 cases is increasing day by day, with a high risk of community transmission. There is a risk that the epidemic will spread on a large scale, causing a serious threat to life and the severe shortage of medical supplies.
The country has commenced nationwide social distancing for 15 days to contain COVID19, starting at 00:00 on April 1, with every household, village, commune, district and province going into self isolation, according to the latest directive signed by Prime Minister Nguyen Xuan Phuc.
Worldwide, the number of confirmed coronavirus cases stands at more than 800,000 with more than 40,000 deaths, according to Johns Hopkins University statistics Tuesday.
Hand sanitizers are important for many classrooms, especially at the elementary level, so with those supports, GNI is joining hands with local community in Hoa Binh province and Vietnamese Government to prevent COVID-19.
Last week, GNI also sent medical supplies and relief goods with a total value of over 124 million VND (USD 5.287) to 42 schools in Hoa Binh City as well as donated VND 200 million (USD 8.532) for the purchase of medical equipment and necessities in Ha Giang province.
Through the Vietnam's Embassy in the Republic of Korea, on March 31, the Korea-Vietnam Friendship Association (KOVIFA) sent 5,000 medical masks to the Vietnamese community living, studying and working in Korea.
This movement, which is entirely in the spirit of solidarity amid the coronavirus outbreak between the RoK and Vietnam, is deeply appreciated by the Vietnamese side.
On behalf of the Embassy and Vietnamese community in the RoK, Vietnamese Ambassador Nguyen Vu Tu thanked Chol Young Joo, KOVIFA Chairman and all members of the association./.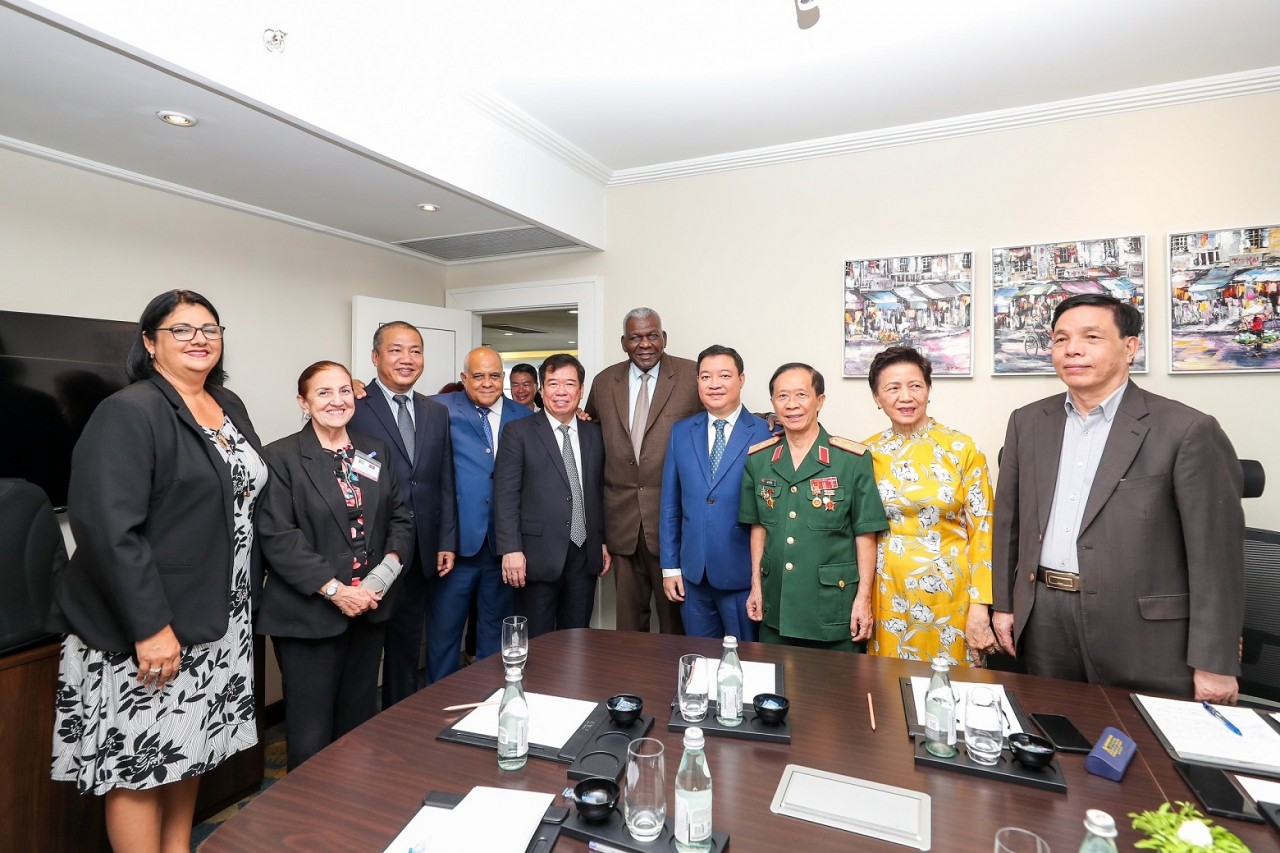 Friendship
President of the National Assembly of People's Power of Cuba Esteban Lazo Hernandez emphasized that Vietnam - Cuba is always united and faithful because they are one family.
September 27, 2023 | 15:11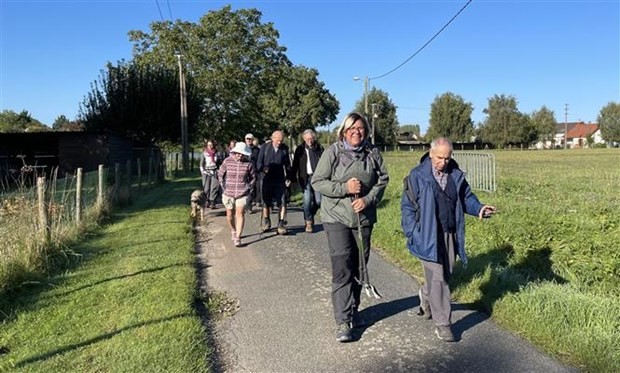 Friendship
The Children's Walk For Hope is a virtual event that will be held globally recently.
September 27, 2023 | 14:54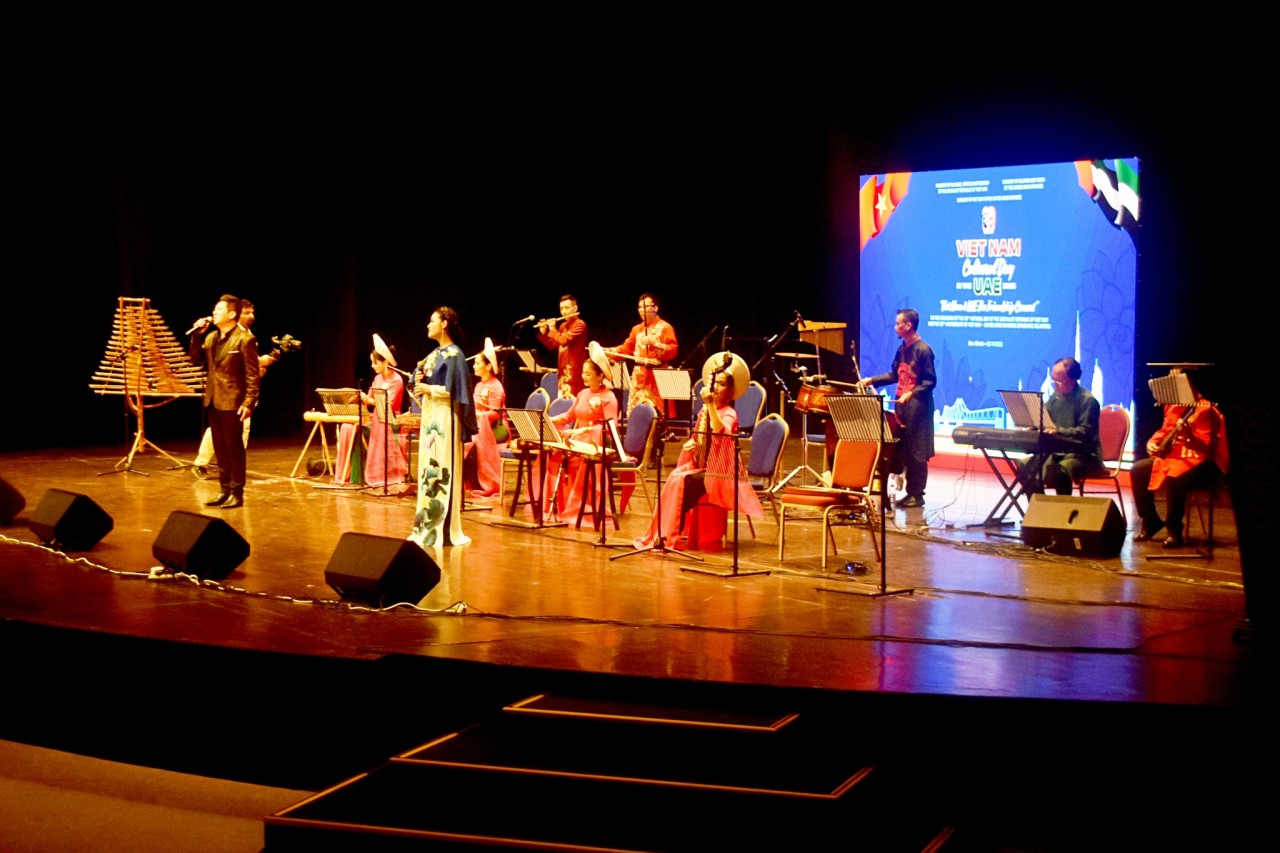 Friendship
A special art performance was held in the capital Abu Dhabi, gathering leading artists from Vietnam and the United Arab Emirates (UAE).
September 27, 2023 | 14:01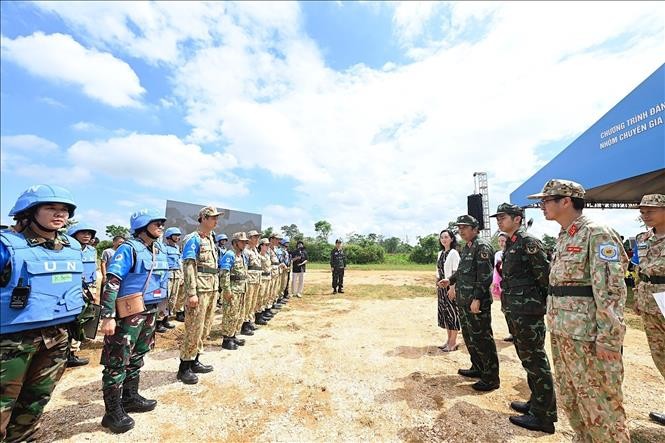 Friendship
Japan and representatives of State members of ASEAN Defence Ministers' Meeting Plus (ADMM-Plus) valued the preparations of Vietnam in hosting the Competency Evaluation Program for Prospective UN Peacekeepers (CEPPP) as well as outcomes of the program.
September 27, 2023 | 07:53