KURROCK - Vietnamese Artists Make Breakthrough in Japan
Taking their first steps in the Tokyo music scene with many ambitious projects, the talented and enthusiastic band KURROCK are proving they got what it takes to be Japan's next rock star.
At the heart of Shibuya, Tokyo's major cultural hub, in a sizable "black box" live house, you will find music lovers fist-bumping and chanting the name "KURROCK" all the way through the night. As the twin vocals of one male, one female, sang and rapped in both Vietnamese and Japanese, the crowd harmonized, cheering to the lyrics that are foreign to them:" Vi toi tin (Because I believe)/Dung day vuc day buoc den ngay mai (I will rise up, make my way to tomorrow)."
Many big breakthroughs in 2022
Photo: KURROCK
In August, KURROCK released an music video for their debut single called VUOT, leaving viewers in awe with the quality of the music performance and the stunning imagery of the video.
Since then, many good news rushed to rookies as KURROCK became a regular performer at one of Tokyo's most popular venues: Live Stage Guilty (Shibuya, Tokyo). For them, the actual battle is on and there is no time to get cold feet and give up.
"The performers at Live Stage Guilty are all very different, some are New Age genre, J-Pop genre, some are Experimental. One thing they have in common is that they are experienced, always full of energy on stage. They gave their own but at the same time managed the stage very professionally," commented KURROCK's member Danna, adding that mastering the stage is something KURROCK needs to improve.
The two members with more experiences, KJO and Daisuke (Daisuke Kodakari) saw the growth in each member thanks to performing at this famous Shibuya live music stage. All members agreed that Live Stage Guilty has been one of KURROCK's biggest achievements in 2022.
After their first show in Shibuya's Live Stage Guilty in September, now KURROCK had performed to the Japanese crowd, among their peers with much more confidence, stage control and especially, more standing ovation from the fans.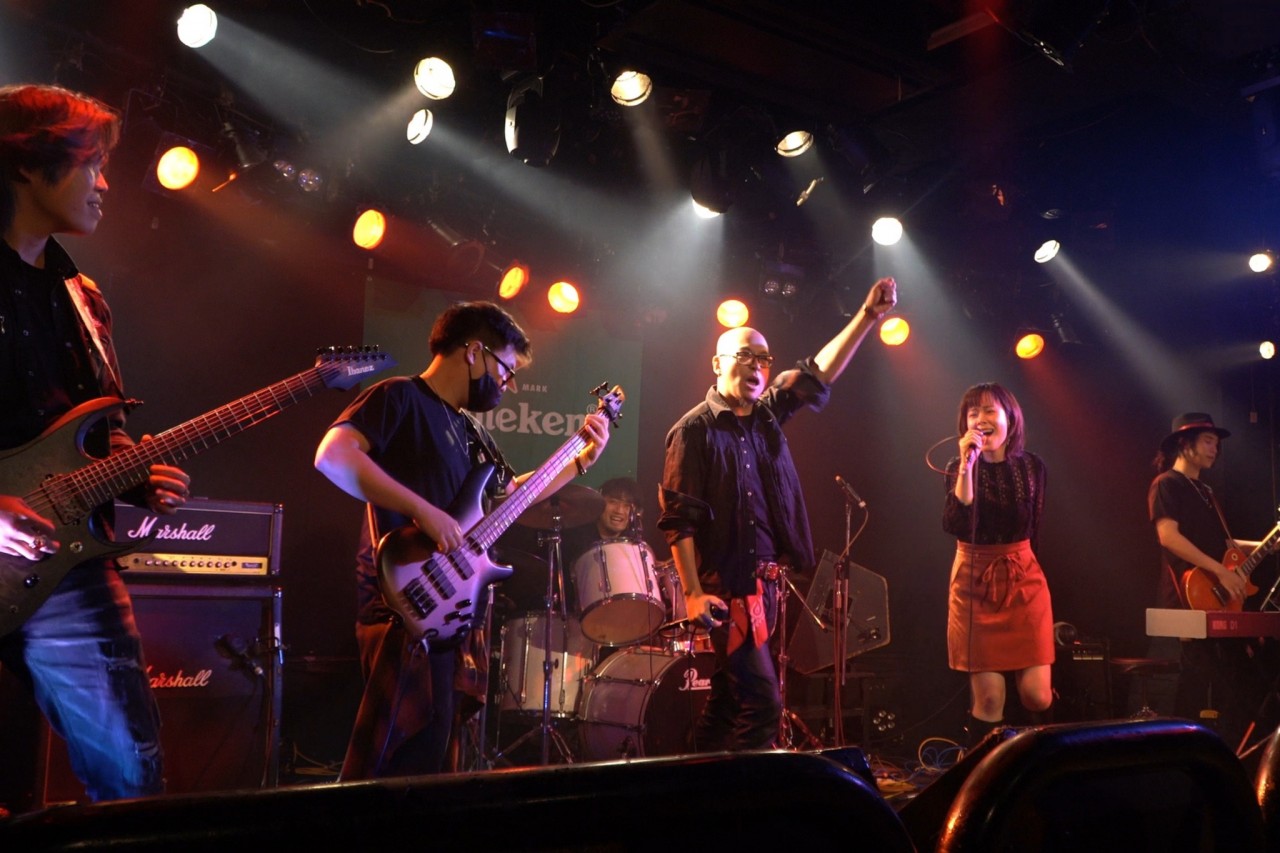 Photo: KURROCK's Facebook Page
The professionalism in Live Stage Guilty is KURROCK's first experience of Japanese showmanship. Lead singers Heather and TroK believed they needed to work harder on vocal training than ever before. It is not just about showing off the notes or nailing the lyrics anymore, the artists claimed, it is about control and coordination with other members.
"For KURROCK, this is only the beginning," said Daisuke, a Japanese drummer with more than 20 years of experience. Like any young artist, the group needs to perform live often to understand more about the culture in the Japanese music industry.
Since its debut in October 2020, KURROCK has received a lot of support from music lovers in both Vietnam and Japan. They root for the band in the most unexpected way, helping them gain much confidence to overcome any challenge.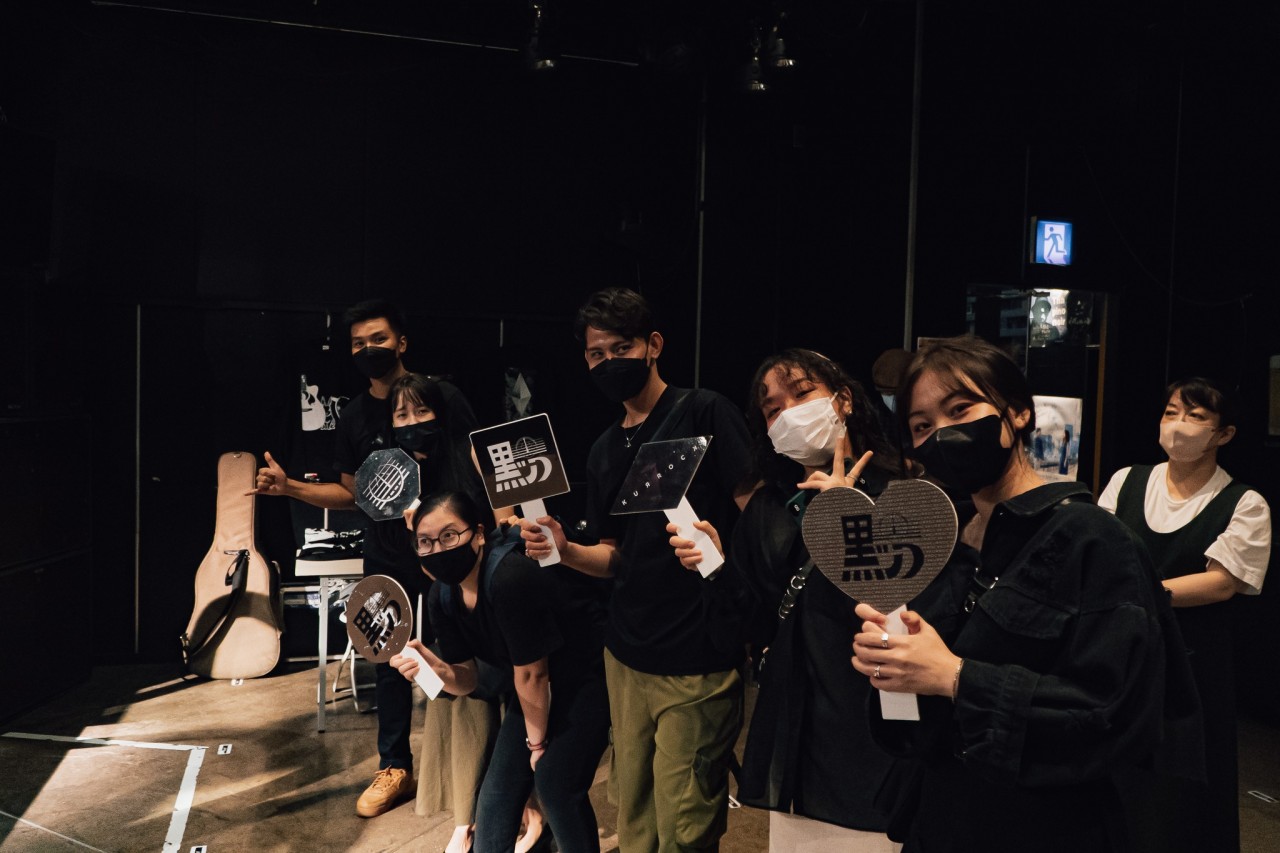 Fans cheered for KURROCK at their performances (Photo: KURROCK's Facebook Page)
VIETJO, a famous news agency about Vietnam in Japan, recently had an article introducing KURROCK and their upcoming tour.
This article remained at "top 3 most read articles within 48 hours" on VIETJO's website, proving KURROCK's rising popularity. The news came as a surprise for KURROCK and they think of it as a motivation to prepare better for the shows in Vietnam this December.
VIETJO, famous news agency about Vietnam in Japan, recently had an article introducing about KURROCK and their upcoming tour (Photo: Screenshot of VIETJO's website
KURROCK's first tour in Vietnam
"KURROCK VIETNAM TOUR", the first time ever for the band to perform in Vietnam, will be a series of live shows and activities in big cities such as Hanoi and HCMC.
"The highlights of the tour will be the collaborations between KURROCK and Vietnamese rock bands. They are some of the biggest names here like Rock band Re-Cycle.
The members feel lucky to have the one-of-a-kind opportunity to share the stage with these Vietnamese music icons.
"When we first started, we used to do covers of Re-Cycles' songs, KJO said, "Now we get to perform with them in our tour, it is amazing how far we've come,".
KURROCK will play side by side with rockers Viet Lam and Vu Van Ha from the legendary band Buc Tuong (The Wall). Joining KURROCK Vietnam Tour in Hanoi, there will also be a Hip-hop star, Rapper KraziNoyze.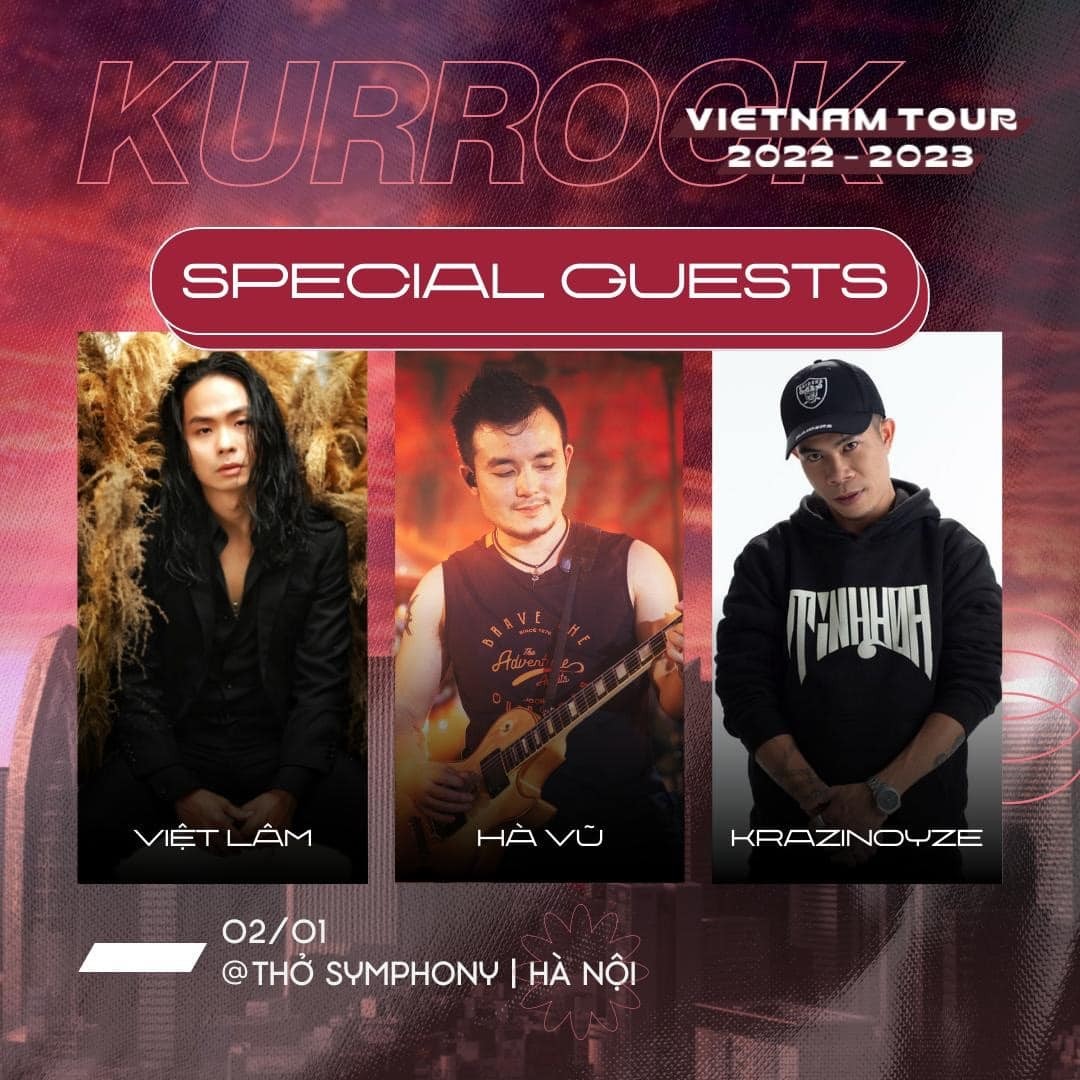 KURROCK's Facebook Page
There are also many collaborations with some of the most anticipated rookies from the famous music show "Rock Viet 2022". This is their first time rocking it out on stage together but according to KURROCK, they were able to see eye to eye right from the start.
"Even before meeting each other, some of the special guests contacted KURROCK and said how much they loved our songs, our concept. Some suggested the collaboration before we get the chance to. Things like that make us feel appreciated because our music spoke to people,".
Thanks to the support from Vietnamese rock community whom KURROCK referred as their brother, sister and friends, they gained confidence and decided to hold five live performances instead of only two like the band originally planned.
"My fellow Vietnamese musicians suggest we host a listening party, which is a "meet and greet" to introduce KURROCK to VIetnamese audiences. We have never done a listening party before so our friends in Vietnam even helped me with the venue and organizing " - said leader KJO, excited about hosting the listening party in both HCMC and Hanoi in a few weeks.
Photo: KURROCK's Facebook Page
The week-long tour, packed with back-to-back performance at three different places, is a challenging ambition, even for veterans. But all the six members are more hyped than ever to perform for Vietnamese rock fans.
The KURROCK Vietnam Tour will not only be the wrap of this eventful year for this young band but also the beginning of bigger projects for 2023.
"We are committed to our initial goal, which is to be a cutltural ambassador who bring people from the two countries together through music but at the same time, we have to find our own musicial identity," exclaimed the members.
More about KURROCK VIETNAM TOUR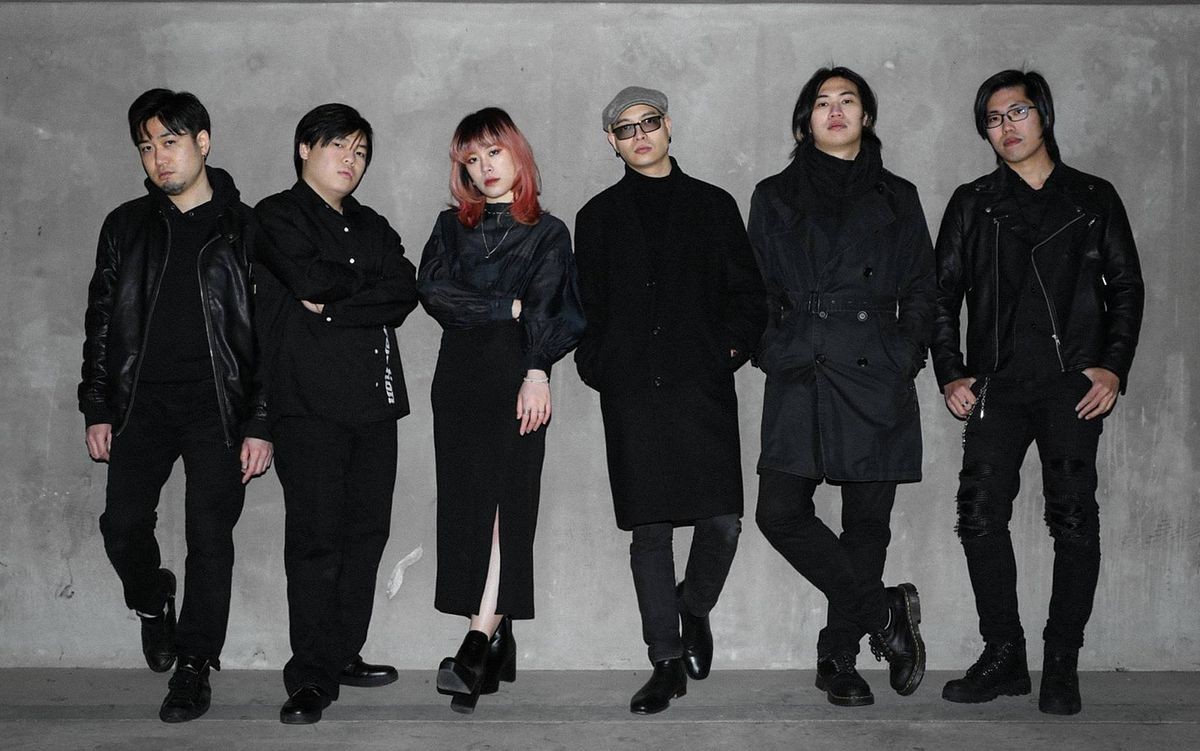 Photo: KURROCK's Facebook Page.
The six-member rock band "KURROCK" (with five Vietnamese and one Japanese), will hold their first tour "KURROCK VIETNAM TOUR" from December 28 to January 2, 2023. The tour is a total of five performances in three cities: Ho Chi Minh City, Hung Yen Province, and Hanoi City.
KURROCK, known as Japan's first Japanese-Vietnamic rock band, was formed in October 2020, with six members: KJO, Heather, TroK, Sang, Danna and Daisuke.
The band has been incorporating the concepts of Vietnam and Japan in terms of visual aspects such as lyrics, musical instruments, music videos, and song titles. Their debut single "VUOT", released 4 months ago, hit 12 thousands views and counting on Youtube.
Don't miss KURROCK's Live Show on December 30 at Yoko Cafe (Dist. 3, HCMC), also on January 2, 2023 at Tho Symphony (Ba Dinh, Hanoi). KURROCK will perform hit songs like VUOT, XANH, THOAT in Vietnamese-Japanese. The band also announced in November that the first album coming out in 2023 will have two versions: Japanese and Vietnamese.
For information on performances and tickets, please refer to the KURROCK website or Facebook page.
Friendship
On March 25, the 92nd anniversary of the founding of the Ho Chi Minh Communist Youth Union took place at the Russian Presidential Academy of National Economy and Public Administration (RANEPA) in Moscow.