Land use rights for foreigners set to come under strict scrutiny
The Ministry of Planning and Investment (MPI) is poised to examine and consider promulgating a new decree relating to foreign investment issues in the country, including foreigners' land use, according to MPI Minister Nguyen Chi Dung.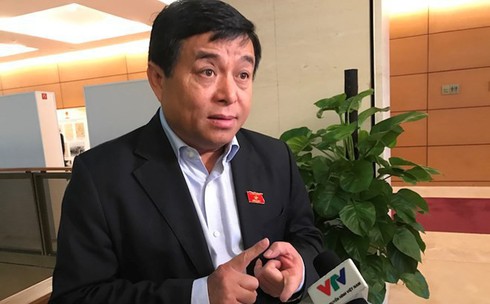 Planning and Investment Minister Nguyen Chi Dung says his ministry will examine the 2014 Investment Law and consider issuing a decress relating to foreigners' land use in Vietnam
Dung was responding to reporters' questions on the sidelines of the ongoing National Assembly session following news that many Chinese investors had taken advantage of loopholes within the 2014 Investment Law to acquire land situated close to key structures relating to national defence and security.
"Revising the Investment Law is not easy, because the law is equal for all fields and investors regardless of their nationality," Dung said. "For an issue in need of State management, the State uses different tools in order to closely manage that issue."
The Minister's response comes after the Ministry of Defence unveiled a fresh report that states as of November 30, 2019, as many as 149 Chinese-related businesses are in operation in 22 out of 44 border localities.
"Most of the allocated land lots are located along major roads and coastal areas which are ideal for businesses, but are also of paramount importance to national defence," the report said. "Voters and the public in general are very concerned about the Da Nang administration's decisions to grant the right to use 21 land lots to Chinese firms."
Meanwhile, in response to a similar question posed by reporters, Minister of Natural Resources and the Environment Tran Hong Ha affirmed that, "No one grants land use rights to foreign businesses under the Land Law."
According to voters, foreigners are taking advantage of loopholes that exist within the Investment Law and the Housing Law as a means of acquiring land in the country.
National Assembly deputy Duong Trung Quoc stated that local administrations must first be held accountable for this level of lax management which has ultimately led to such a result.
"The Ministry of Defence's report even looks at tricks that foreign investors have tried to use to circumvent the law, for example through shared ownerships or by hiring Vietnamese people to own the land lot," said Quoc. "These loopholes must be closed immediately."
In line with provisions of Article 5 of the 2013 Land Law which came into effect on July 1, 2014, foreign individuals are not entitled to obtain land use rights domestically. At present, the Land Law does not include any regulations regarding land allocation, land lease, or recognition of land use rights by foreign individuals, therefore there is no certification that can be granted with regard to land use rights for foreigners in the country.
The Land Law stipulates that the state can either allocate or lease land to foreign-invested enterprises as a means of initiating investment projects locally.
In the event a project is implemented on an island, coastal, or border areas, land allocation or land lease can only be carried out with the written approval of the Ministry of Defense, the Ministry of Public Security, and the Ministry of Foreign Affairs.
This is also the case for land leases or sub-leases at industrial parks, industrial complexes, export processing zones, hi-tech parks, or economic zones.
The 2014 Housing Law, which came into effect on July 1, 2015, states that foreign individuals are permitted to own houses in Vietnam if they are able to meet certain conditions. Despite this, due to the Housing Law not being consistent with the Land Law, there is no basis by which to certify land use rights for foreign individuals and grant them permission to own houses in the country./.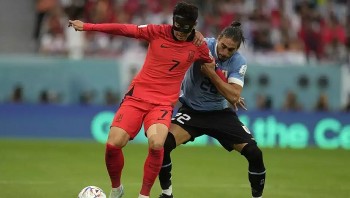 World
Both South Korea and Ghana are searching for their first wins at this year's World Cup. Ghana are facing the prospect of an early elimination from World Cup 2022 Group H when they travel to the Education City Stadium to face South Korea on Monday.