Lanh My A Silk: Queen of Silk from Tan Chau Village, Vietnam
Get to know a shiny lacquer silk, locally known as Lãnh Mỹ A.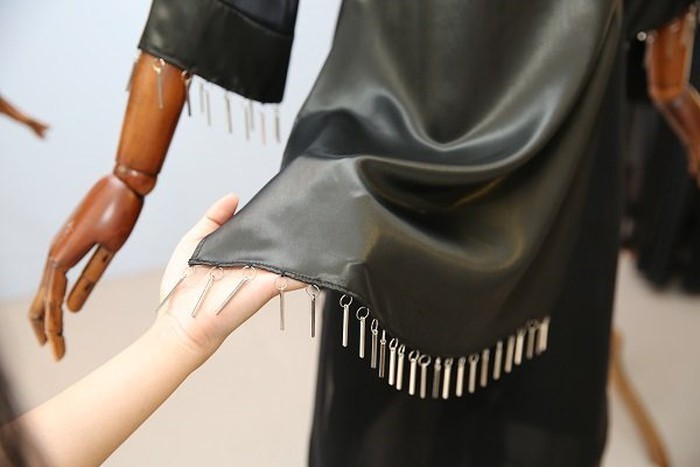 Lãnh Mỹ A, a delicate cloth woven from the finest silk fibres, comes from Tan Chau Silk Village in the southern province of An Giang.
Considered as 'the queen of Vietnam silk', Lãnh Mỹ A silk, originating from Tan Chau Silk Village in the southern province of An Giang, is a kind of traditional highclass materials containing the hard work of peasants and natural dyeing herbs from persimmon extract. Since the 1970s, nylon fiber and polyester have dominated the market instead of traditional silk, and Lanh My A silk is in danger of disappearing in modern production process.
Tan Chau Silk Village is famous for long-standing silk weaving, which is the home of the Queen of Silk – Lanh My A. The area flourished during the 1950s and 1960s when mulberry growing, silkworm rearing and Lanh My A silk weaving was popular.
The village products were sold to neighboring provinces and exported to Cambodia, Laos, France and other European countries, according to Thanh Nien (Young People) newspaper.
However, it has fallen out of favor in recent decades due to a lack of demand in the local market and the high costs associated with this labor intensive process.
As synthetic fabric gained popularity in the 1970s, most families in Tan Chau, even the skilled Tam Lang artisans, switched from pure silk to synthetics and other fabrics to secure their income.
The process of producing the natural silk is extremely demanding, taking up to several months to complete. Moreover, there are now more productive uses for the land and so the fruit trees and the skilled artisans fluent in the complicated dyeing process are both rapidly disappearing.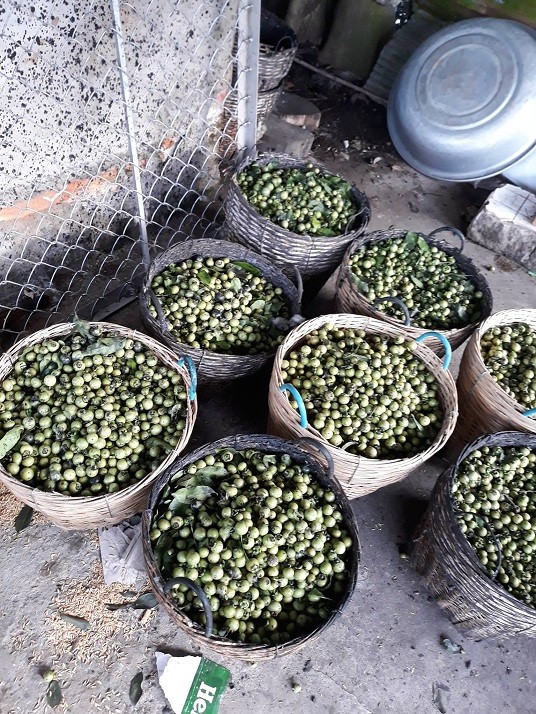 Mặc Nưa fruits will be milled for their latex, sifted thoroughly then mixed in water and well stirred till turning a thick, yellowish-black mixture with a featured smell. Source: Tám Lăng Silk-Lãnh Mỹ A [FB]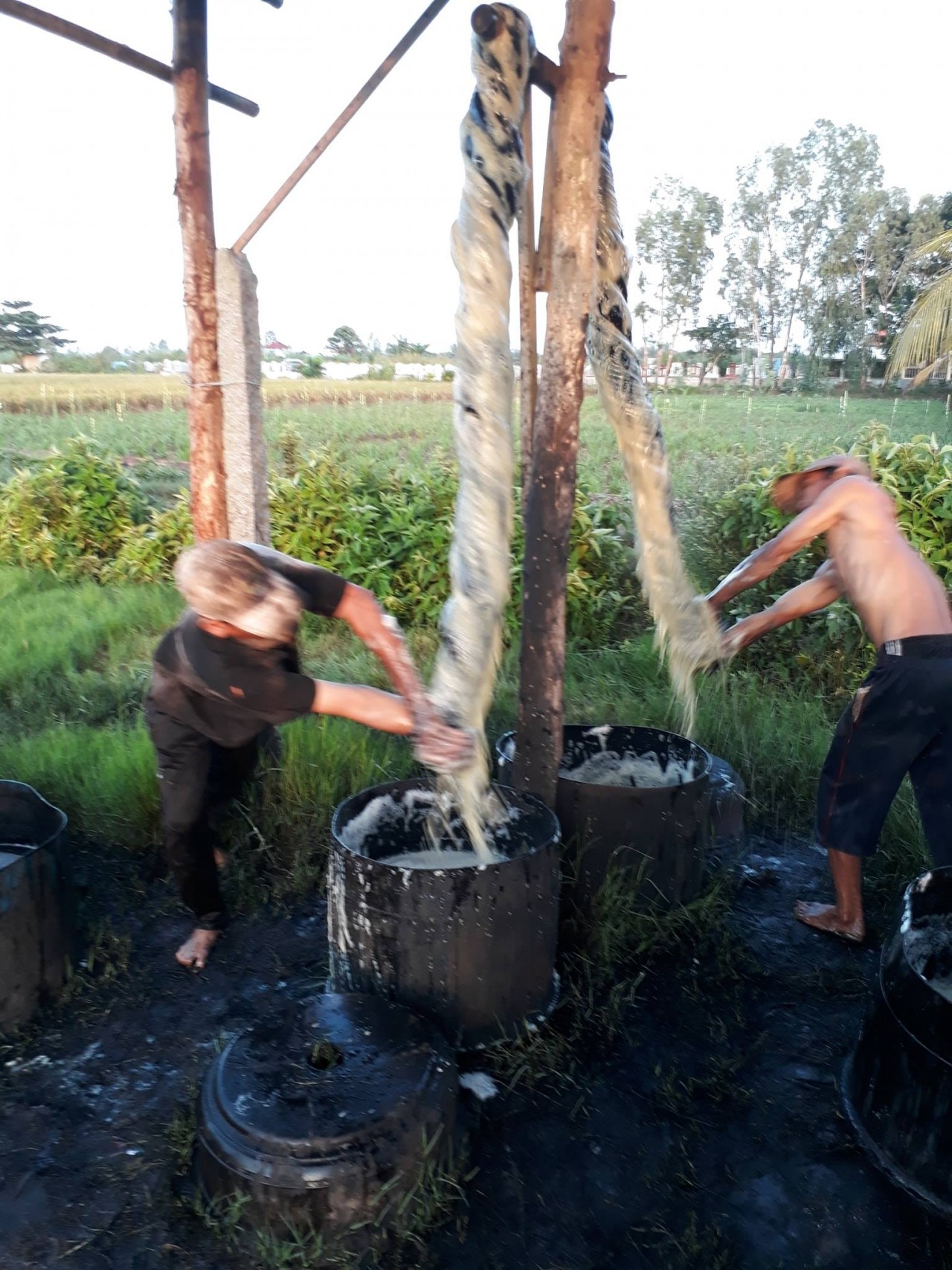 Among the stages, the most complicated step that makes up the characteristic of Lanh My A silk is the dyeing stage. Source: Tám Lăng Silk-Lãnh Mỹ A [FB]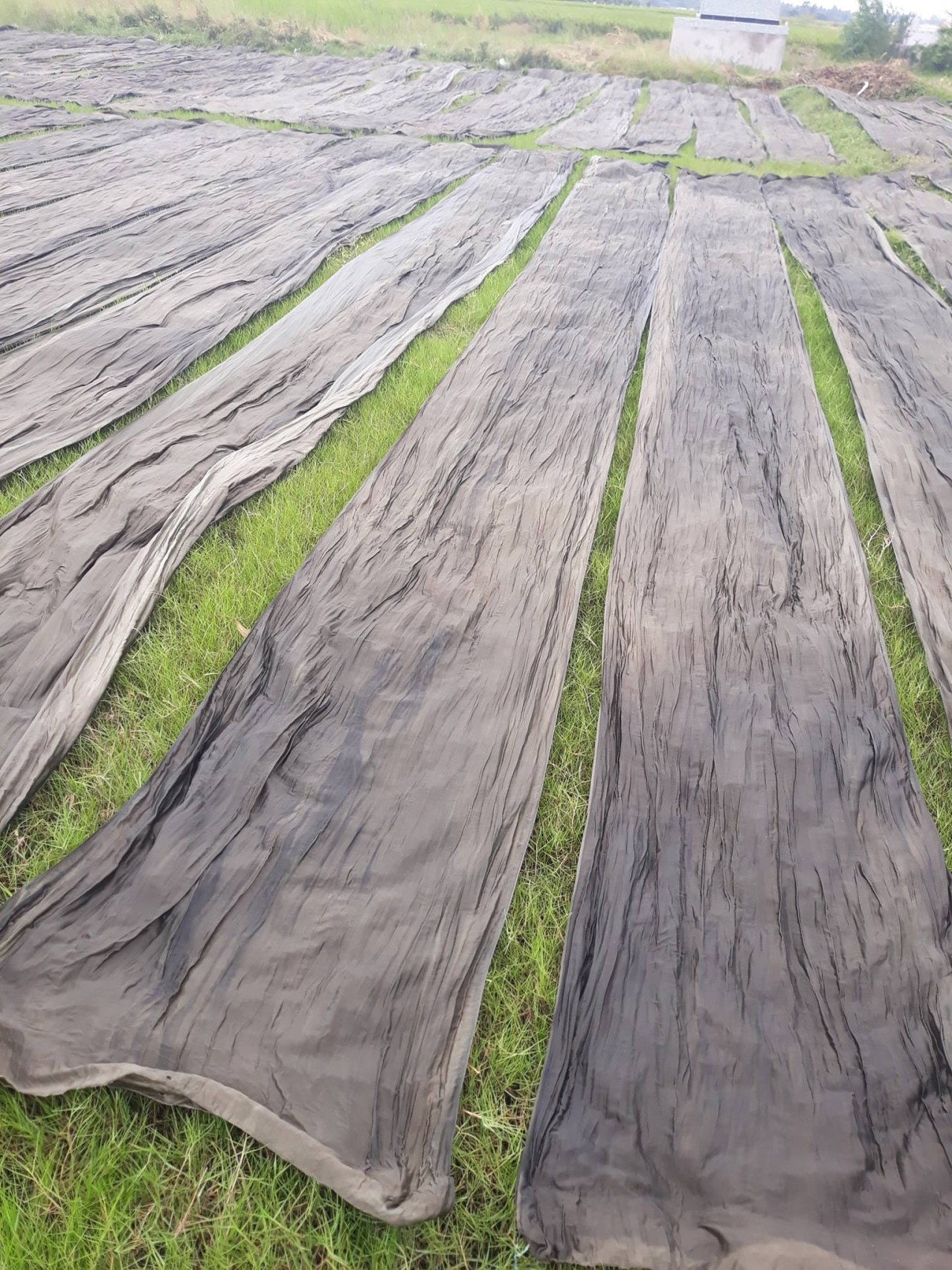 The dyeing must be at least 6 "layers" with each cloth-beating phase counted as one layer.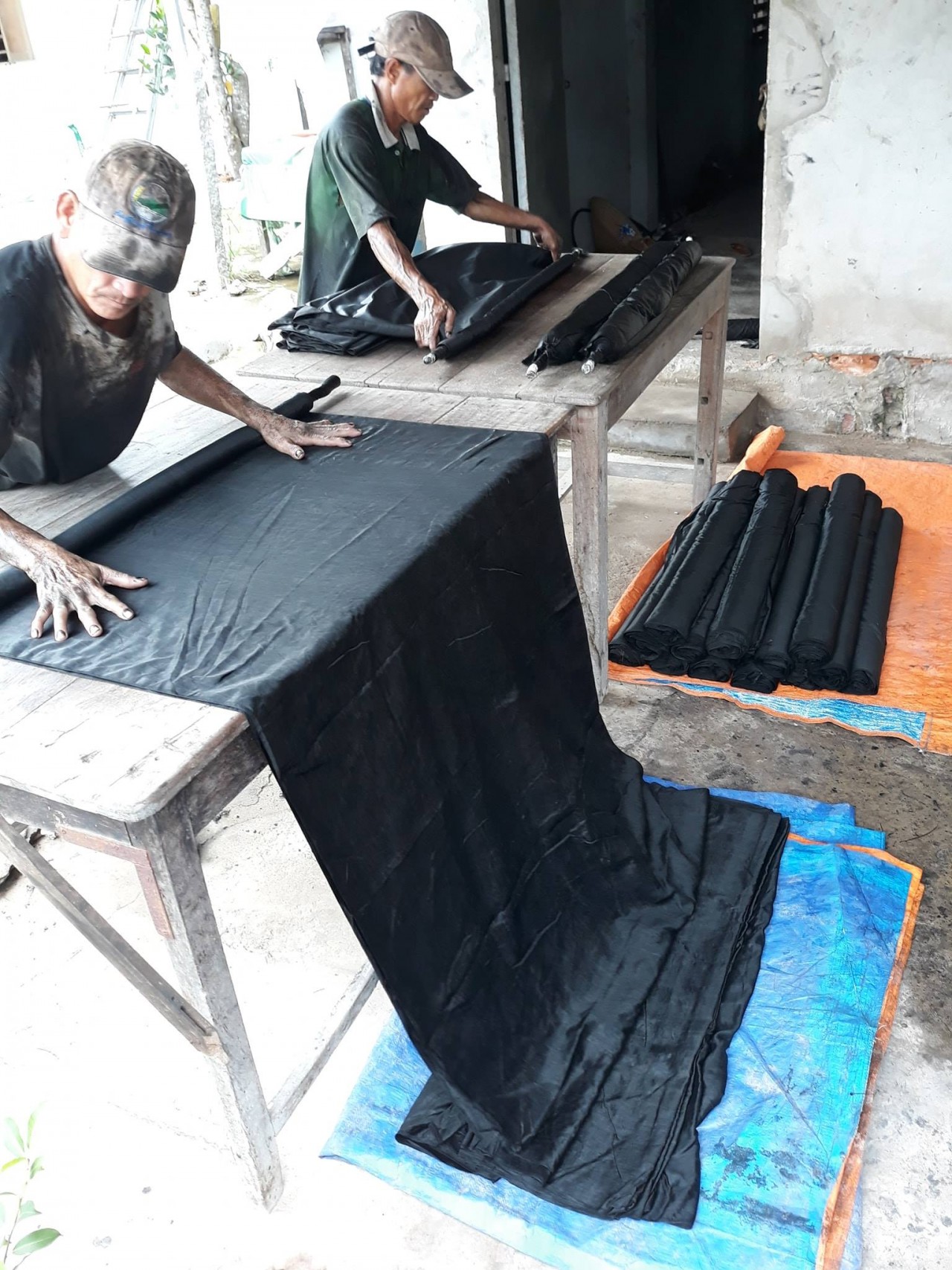 To make Lanh My A, the weaver has to go through 6 stages: throwing silk, winding, jointing, winding pirn, weaving and dyeing.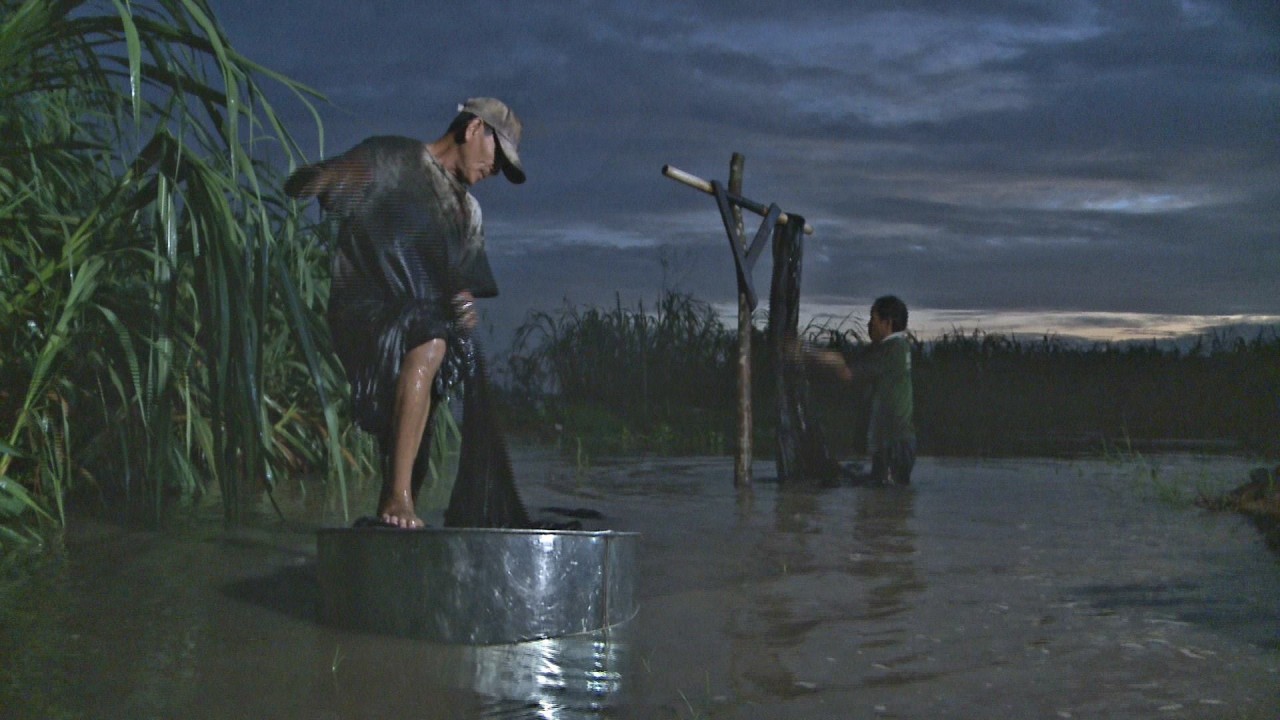 The cloth is thoroughly beaten, washed with river water, dried and then ironed again. Source: Tám Lăng Silk-Lãnh Mỹ A [FB]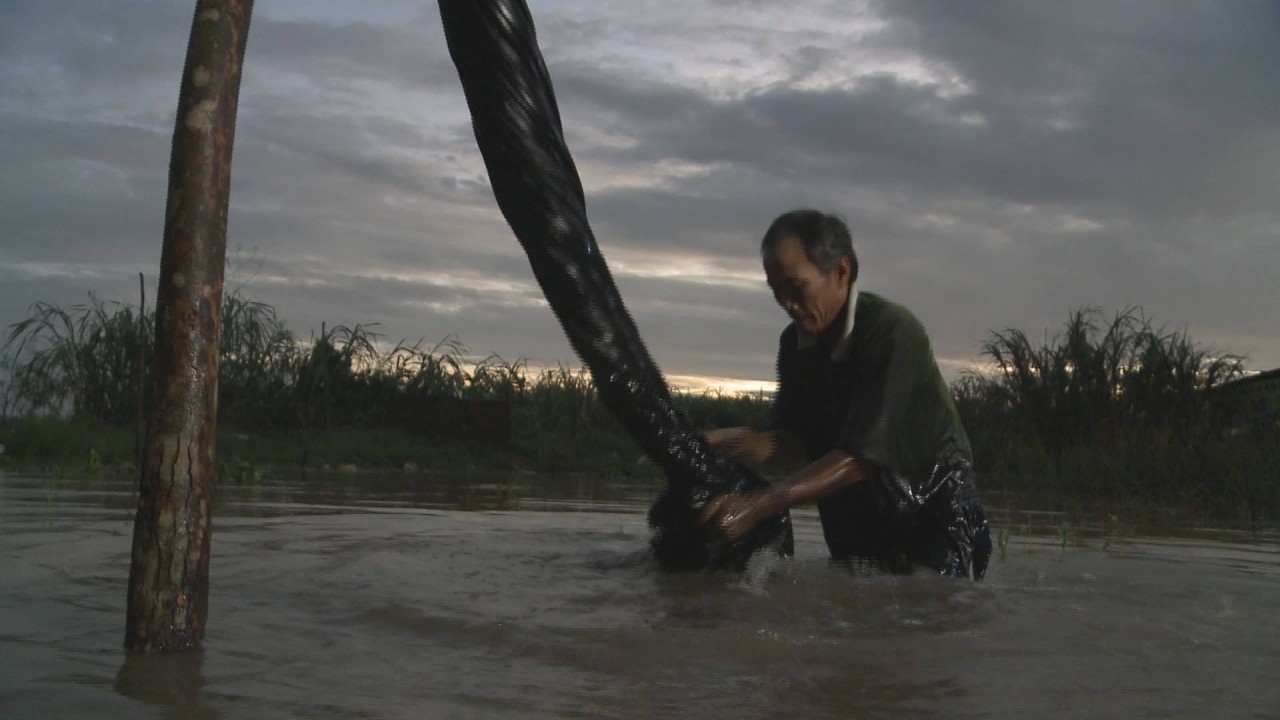 Source: Tám Lăng Silk-Lãnh Mỹ A [FB]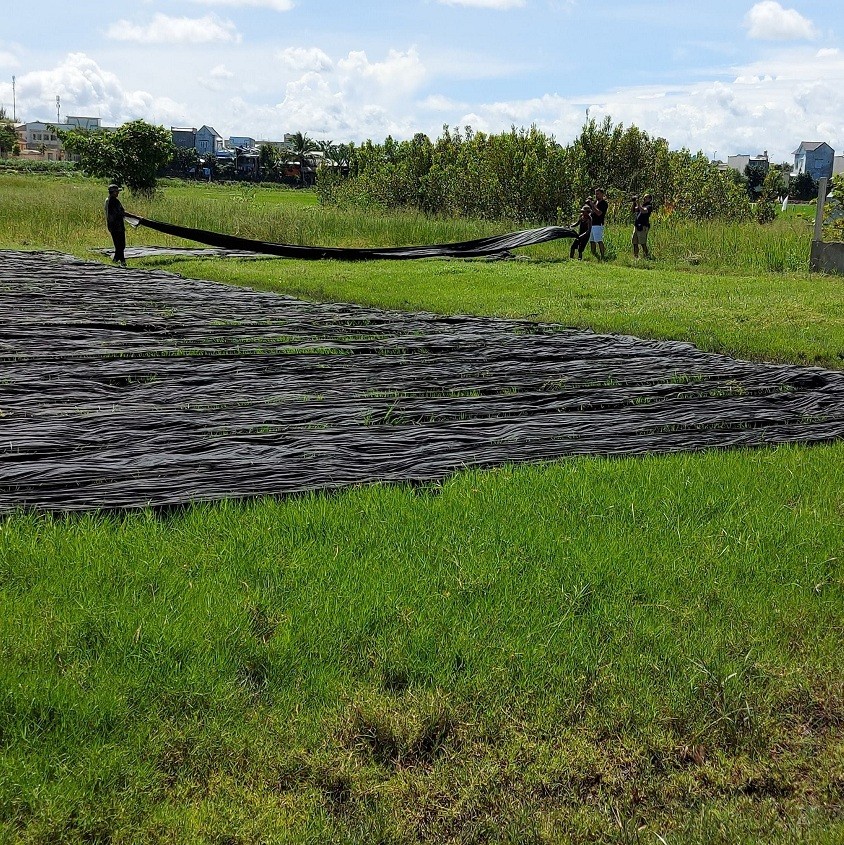 In each one, the fabric will be dyed, then dried and rinsed about 30 times in nearly ten days. If there is stable weather, this first phase will take about a month. Source: Tám Lăng Silk-Lãnh Mỹ A [FB]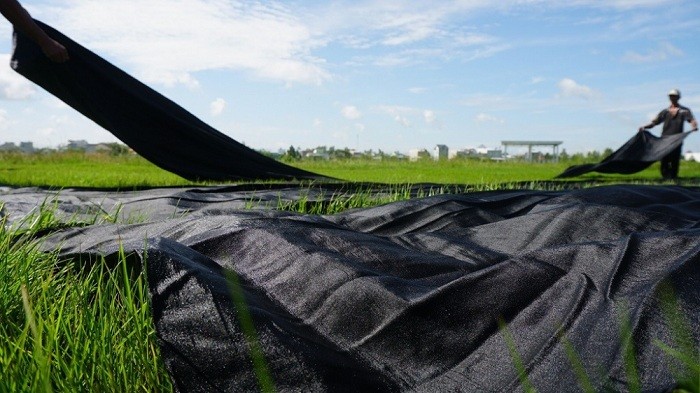 The last three layers are for the silk to take on a better black sheen.
Nguyen Van Long, or "Tam Lang", was one of the most renowned artisans with expertise in Lanh My A silk production. He spent over 20 years trading mặc nưa (an ebony-colored fruit used to dye the silk) and more than 40 years making the silk.
Lanh My A silk was abandoned until the 1990s when a French woman named Rose became interested in the unique fabric and persuaded Mr. Tam Lang to resume his original business.
In addition to setting standards that improved the quality of Lanh My A silk, Rose was able to export it to France, Hong Kong and other countries every year.
If it was not for loving silk fabric and the traditional profession, Mr. Tam Lang could not continue making Lanh My A to this day. "For that love, I am incapable of giving up. The economy has ups and downs. In tough times, like many other households, I had to pause the work, but then continue the craft is a trait of mine as the love for it has rooted within me."
Vincent Floreani, Consulate General of France in Vietnam and his wife visit Mr. Tam Lang and Lanh My A workshop.
Lanh My A is made of natural silk fabric processed by a unique method in which it is woven and dyed with the mặc nưa fruit.
After being handpicked and ground, the fruit gives out a distinctive black and beautiful color that is later mixed with water for dyeing.
As the silk is dyed, it is repeatedly dried and hung under the sun from morning to noon for about 45 days before it is rolled up and rammed to make the silk shiny and durable.
The silk takes its final form as the beautiful black Lanh My A after it undergoes a sizing and softening process. Simply put, the fabric is then soaked in iron rich mud from the local river to fix the color, preventing any fading or color rub off. The silk is also beaten with a machine to soften the fabric.
This process also gives the silk a remarkable leather-like texture perfect for outerwear like jackets and coats.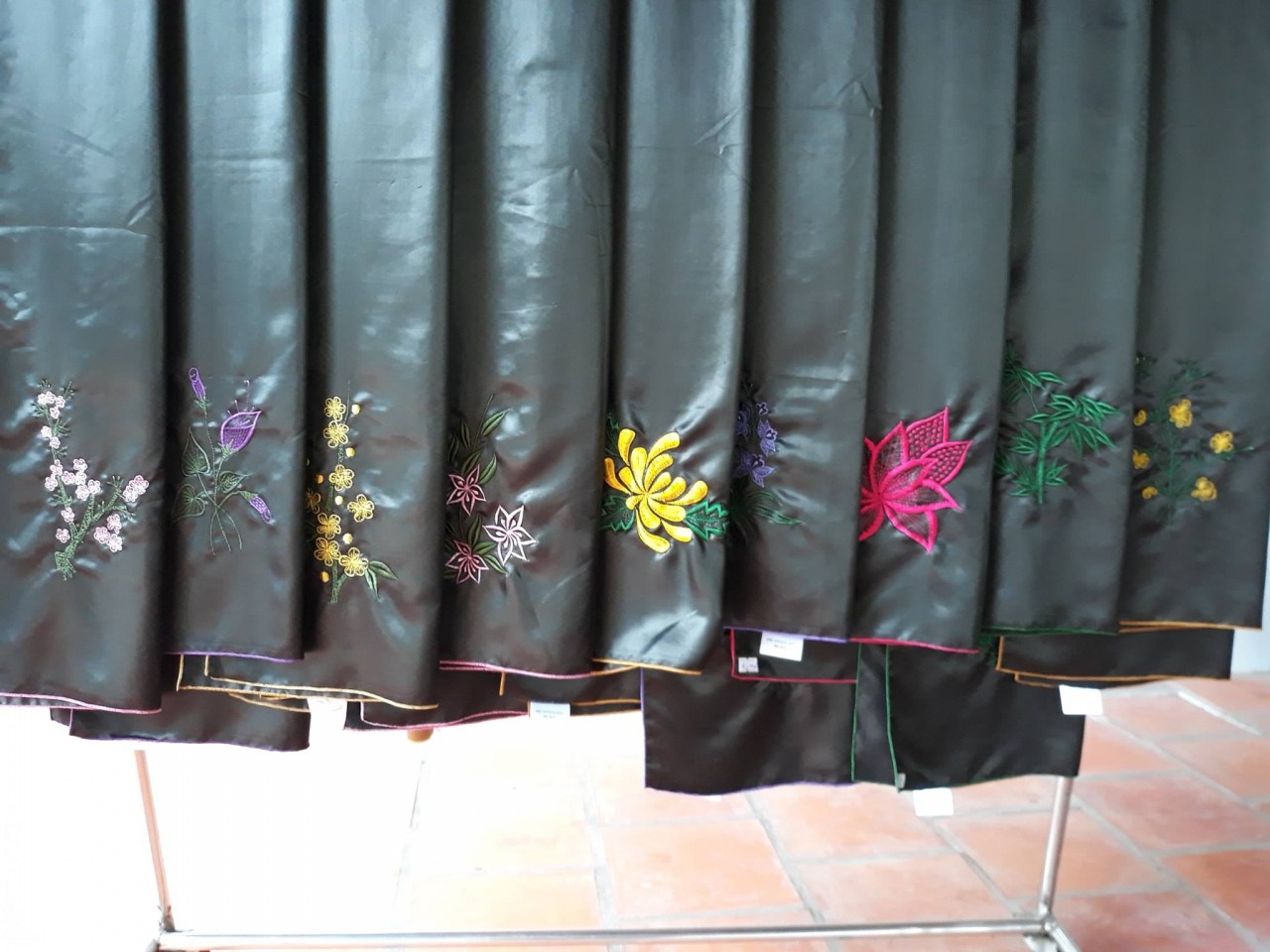 The fabric surface is less slippery than other types of silk because of the cotton knots emerging by the way hand-woven yarn by the craftsman. Source: Tám Lăng Silk-Lãnh Mỹ A [FB]
There are three factors that make Lanh My A silk special. It has to be made with 100% natural silk, dyed with mặc nưa fruit, and woven with the satin technique (the most difficult weaving technique).
Today, Lanh My A silk appears in an array of colors such as amber and ash in an effort to keep up with the growing demand in designs.
Despite being a precious silk that represents Vietnam, Lanh My A is currently at risk of being lost forever due to the decreasing quantity of mặc nưa fruit and skilled workers.
Mặc nưa fruit is only available between lunar June and December when the resin is good for one or two days after being picked. Now that many mặc nưa trees have been chopped down for food crops, artisans do not have enough resources to produce Lanh My A silk.
The fabric has been showcased in many fashion shows, including "The Dreamers" collection featuring more than 100 designs made from Lanh My A silk, and created by young designers with a vision to carry the fabric into the future.
In addition to local shows, famed fashion designer Nguyen Cong Tri had pushed the unique fabric into the international spotlight by showcasing his designs in the "No 9 Lụa" collection during Tokyo Fashion Week 16.
A special thing is that the aesthetic as well as the feeling that the Lanh My A silk brings is quite similar to the material made from animal skin. With the awareness of sustainability in garment gradually increasing nowadays, it can be said that Lanh My A will be a suggestion, a potential fabric from the Vietnamese tradition to replace leather material. However, this still needs to be studied further by designers, to both apply it effectively and optimize the traditional production process.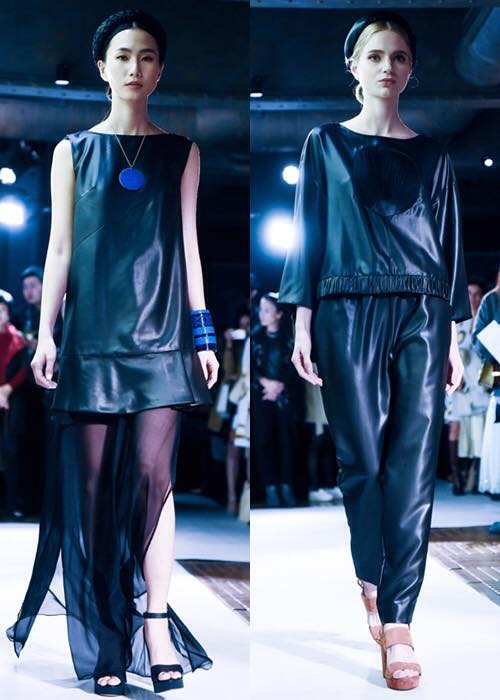 Vietnamese fashion designer Nguyen Cong Tri uses Lãnh Mỹ A Silk in his designs. Photo courtesy of thethaovanhoa.vn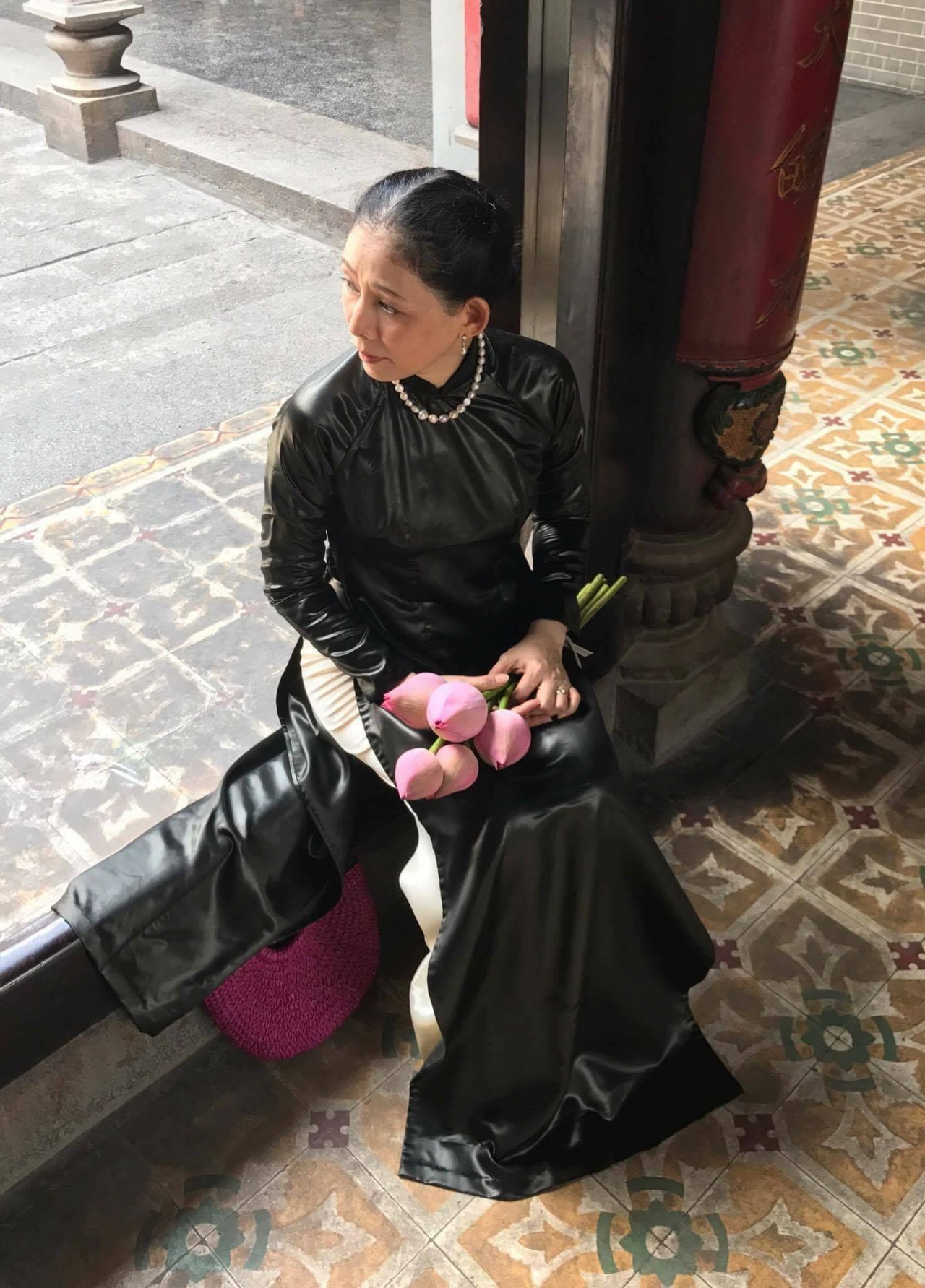 This silk is famous for the feelings it brings as being cool in summer, warm in winter, even with just a thin layer. Source: Tám Lăng Silk-Lãnh Mỹ A [FB]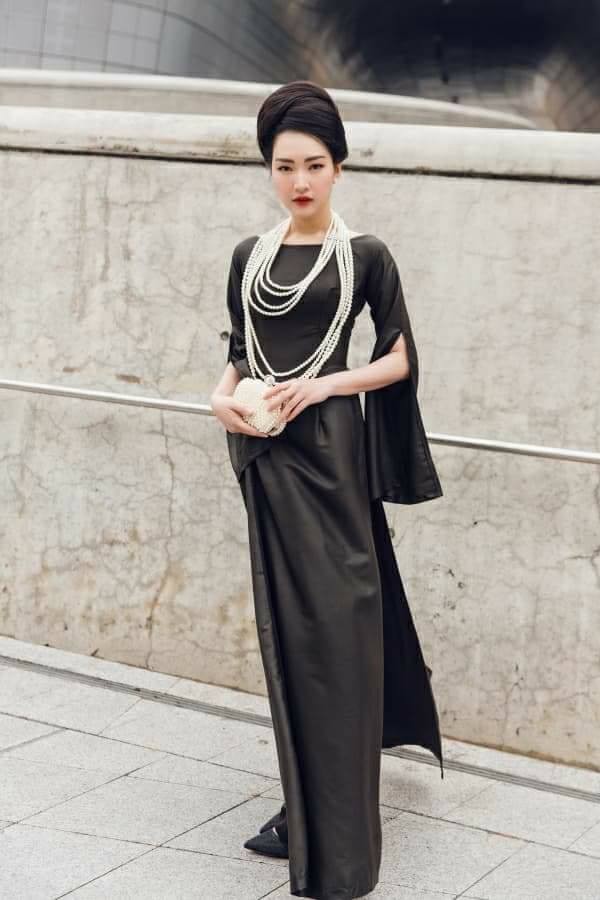 The more wearing, the more beauteous the silk is, the more washing, the glossier it is. Source: Tám Lăng Silk-Lãnh Mỹ A [FB]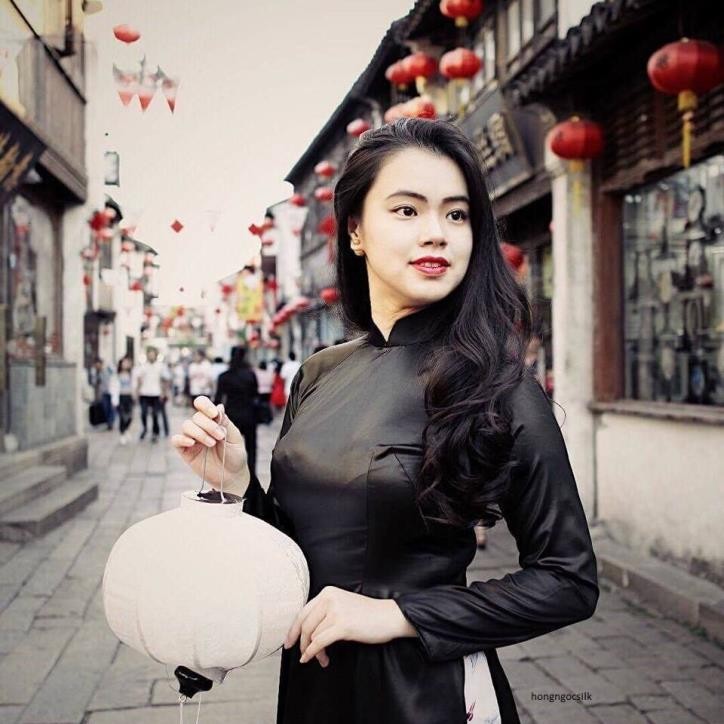 Because it is entirely handcrafted with natural materials, Lanh My A silk has a mysterious and smooth black shade. Source: Hongngocsilk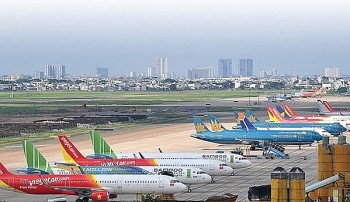 National
Vietnam News Today (Feb. 9): Vietnamese Prime Minister starts official visit to Singapore; Vietnam among destinations for best slow travel holidays in 2023; Vietnamese aviation market predicted to fully recover by year-end; Vietnam weathers crisis to record robust growth thanks to digital boom.