Vietnamese Artisan Weaves New Lotus Silk
A Vietnamese artisan, at 70 years old, has successfully researched and made lotus silk. To pull 25 kilograms of silk thread, she needs 100 tons of lotus stem.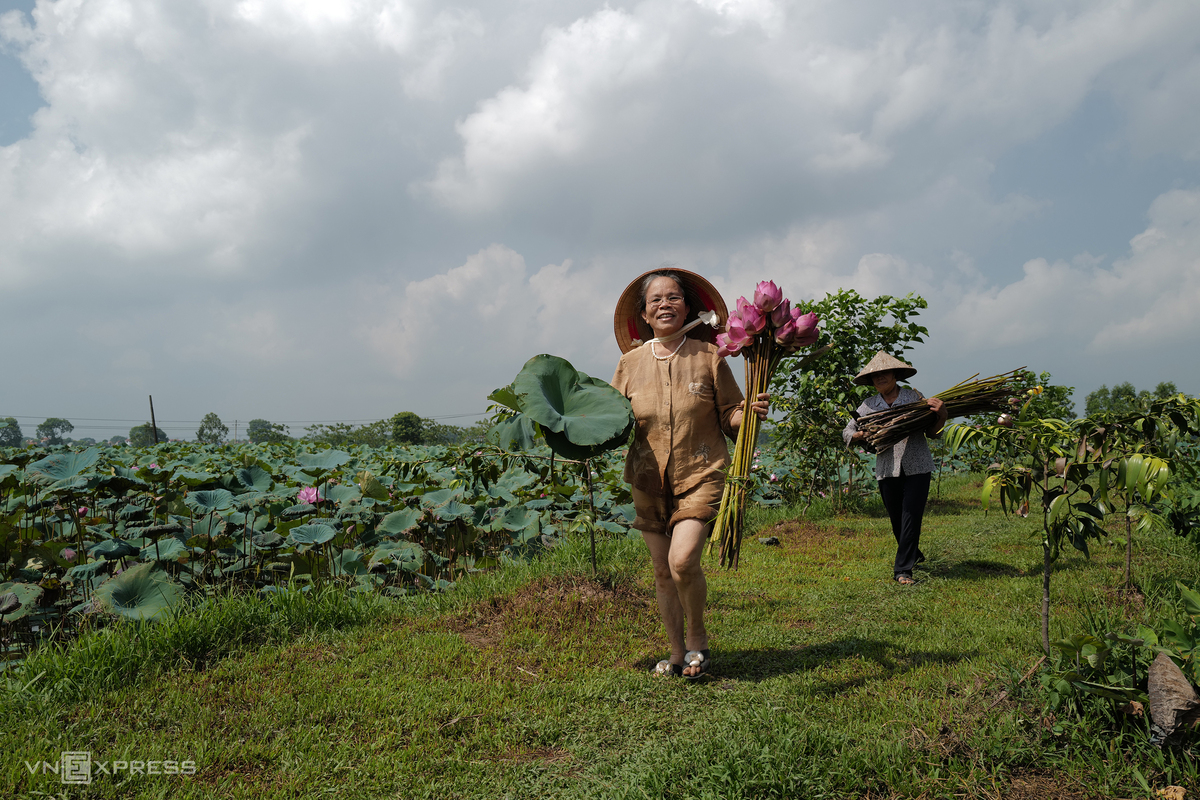 Photo: VnExpress
About 40 kilometers from the center of Hanoi, Phung Xa commune, My Duc district, has traditional silkworm raising and silk weaving. In recent years, a new, delicate product has been created. Artisan Phan Thi Thuan successfully researched and made lotus silk, to the delight of fabric and design lovers.
Every year, from May to September, the lotus season begins and Thuan's family begins to exploit lotus silk. When the lotus stem is still fresh, it can produce silk. Besides many home-grown lotus ponds, she also travels around the district to find lotus ponds and order lotus as ingredients.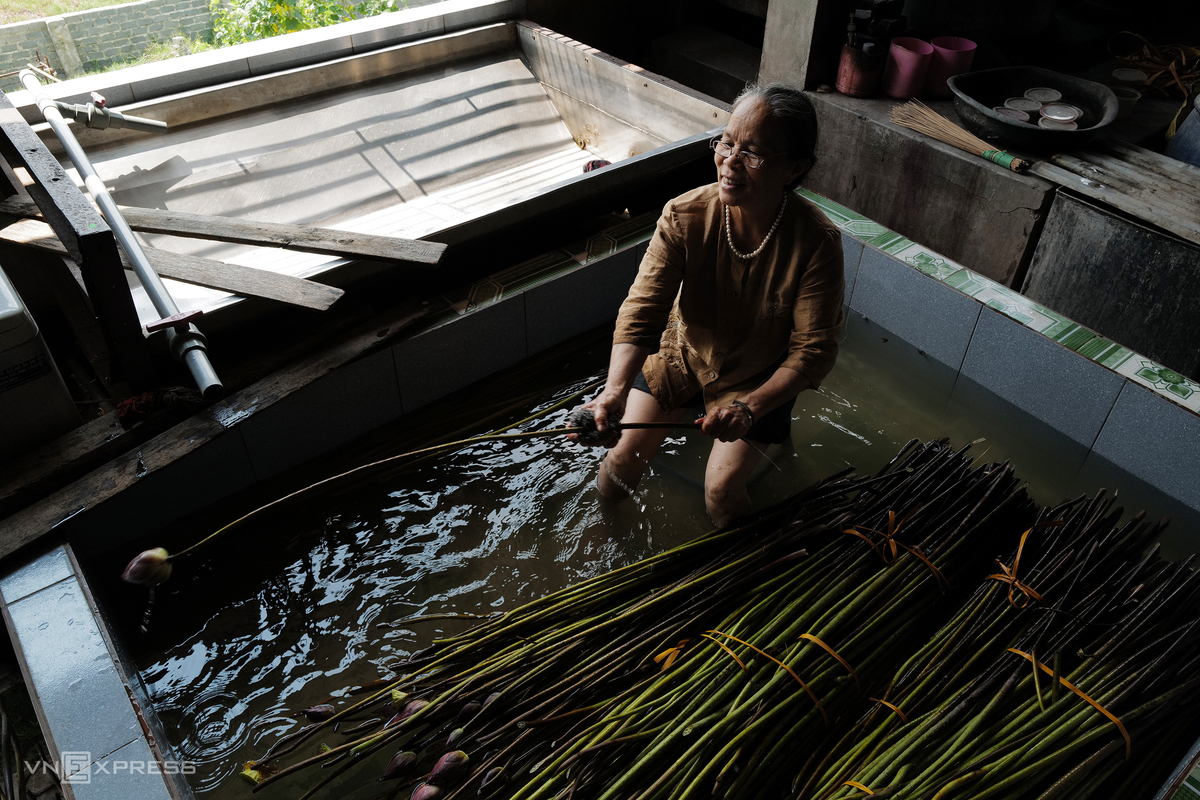 Photo: VnExpress
Each lotus stem is put into the tank to wash the mud and remove all the thorns to facilitate the process of drawing lotus silk. In 2017, Thuan first started researching to make lotus silk, but the first product was not satisfied after evaluating through the use process.
"Two years later, the lotus silk product was completed and put on the market. However, each product made from lotus silk takes a lot of effort and time, so only silk connoisseurs buy or use it," Thuan said.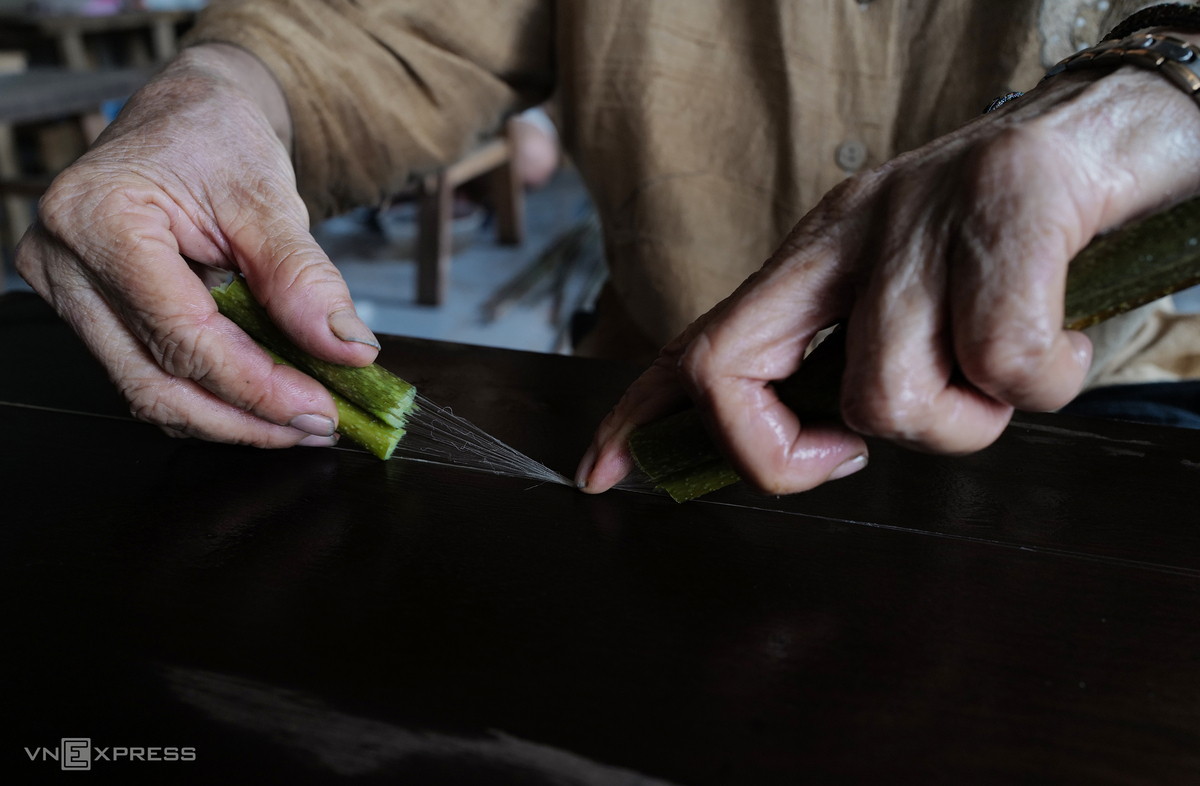 Photo: VnExpress
To get the lotus silk, Thuan used a knife to cut around the lotus stem, then twisted and pulled the silk with her hand, making the lotus thread round. Each lotus stem makes one meter of silk thread. Skilled workers draw an average of 200 lotus leaf stalks a day.
It takes a month to train a skilled worker to draw lotus silk, because the technique of using a knife requires precision, if too deep into the lotus stem, the silk thread will break and be short.
Photo: VnExpress
The drawn silk is put into the tube and put on the reels. All steps are done by hand.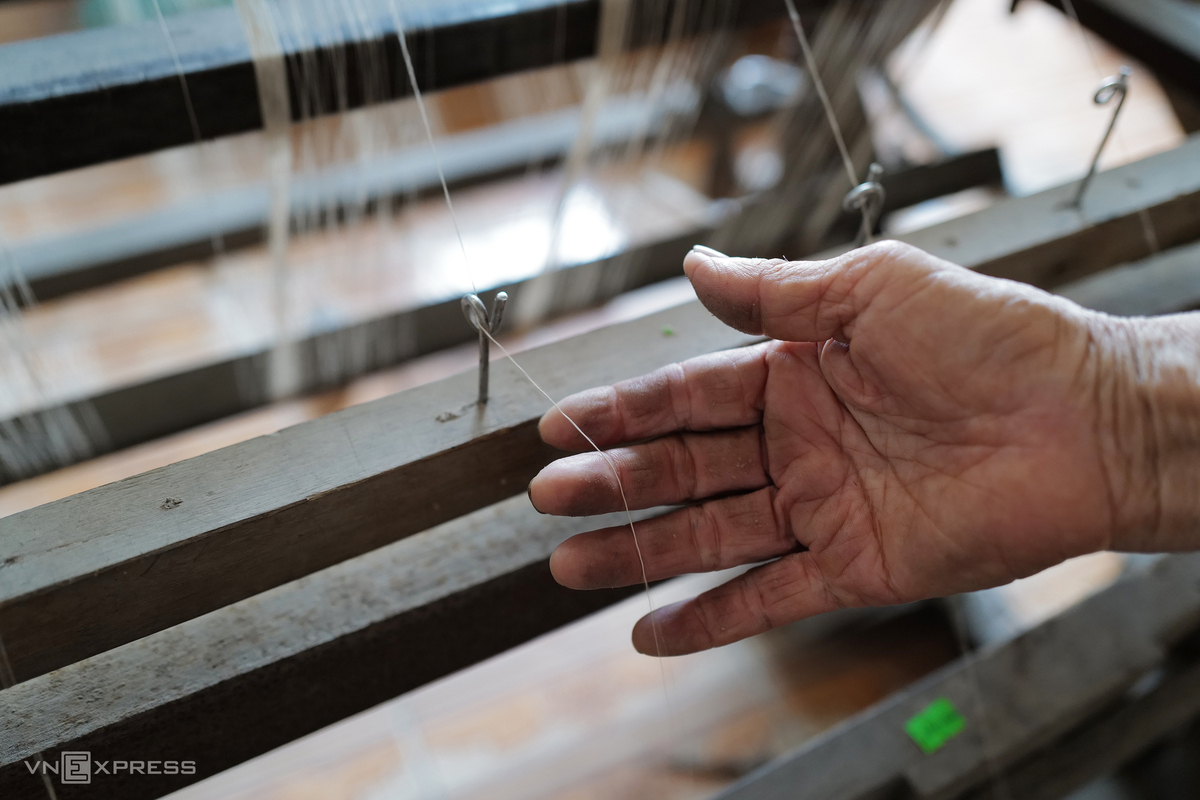 Photo: VnExpress
Lotus silk, when drawn from the stem, is always milky white, but when it dries and turns into fibers, it will gradually turn bright white. The spinning process must always be carefully adjusted so that the thread does not break.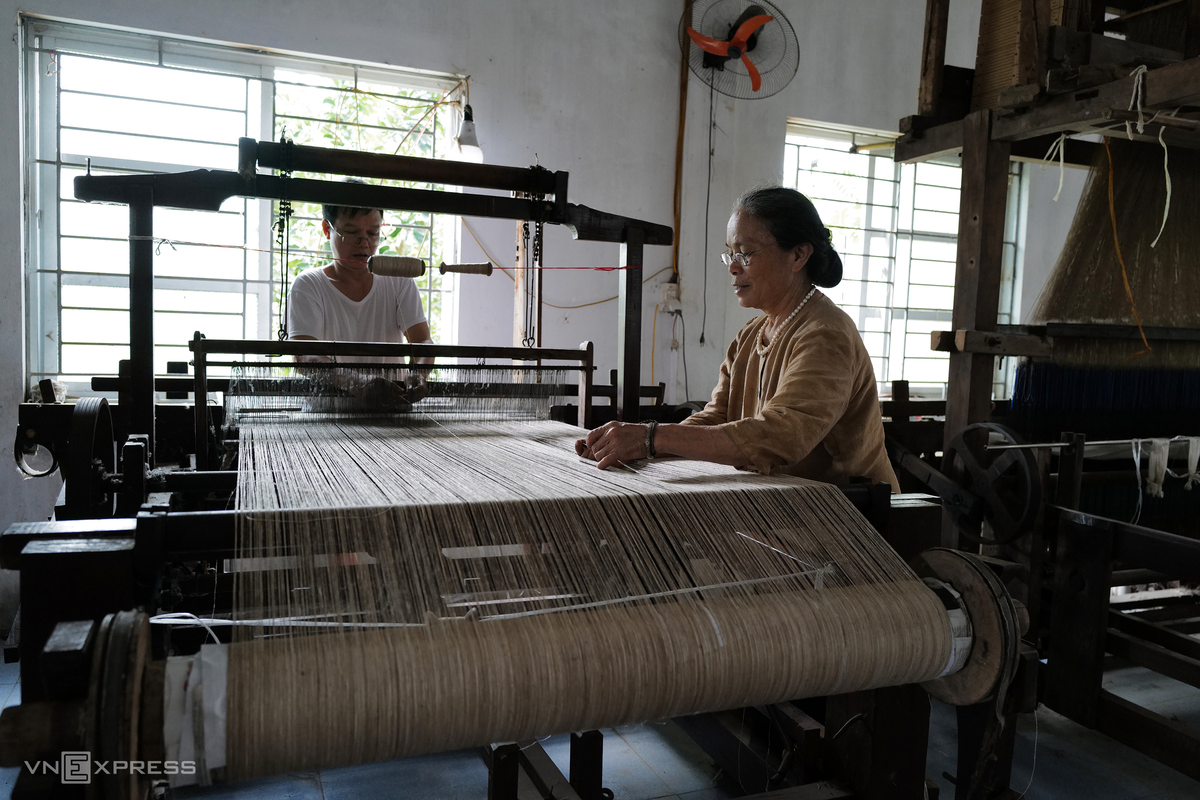 Photo: VnExpress
The final stage is weaving into silk on the machine. With silk sheets with sunken patterns, the operator has to skillfully create them as soon as the shuttle is pushed.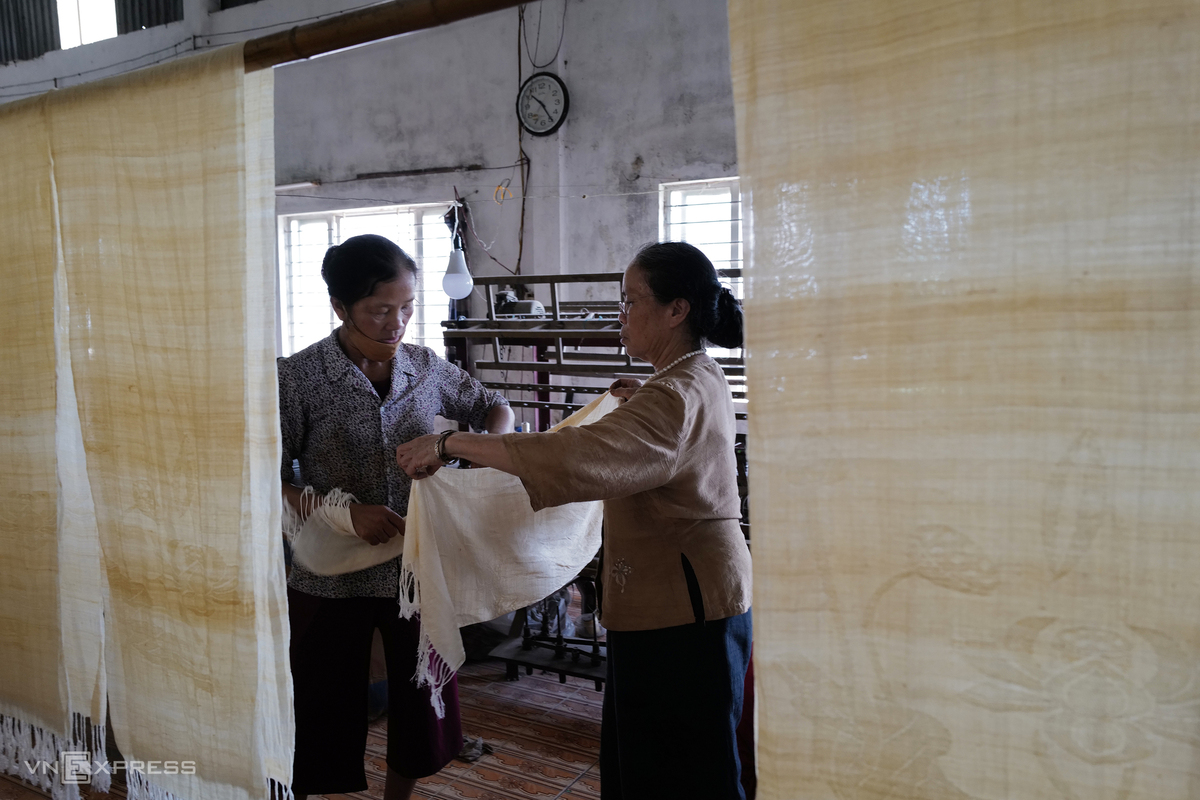 Photo: VnExpress
Each scarf, silk sheet is then boiled at high temperature for more than an hour to dissolve the lotus resin, and then dried in a dry environment with sunlight.
It takes 14 stages to perfect a lotus silk scarf, requiring each worker to focus and have a love for weaving.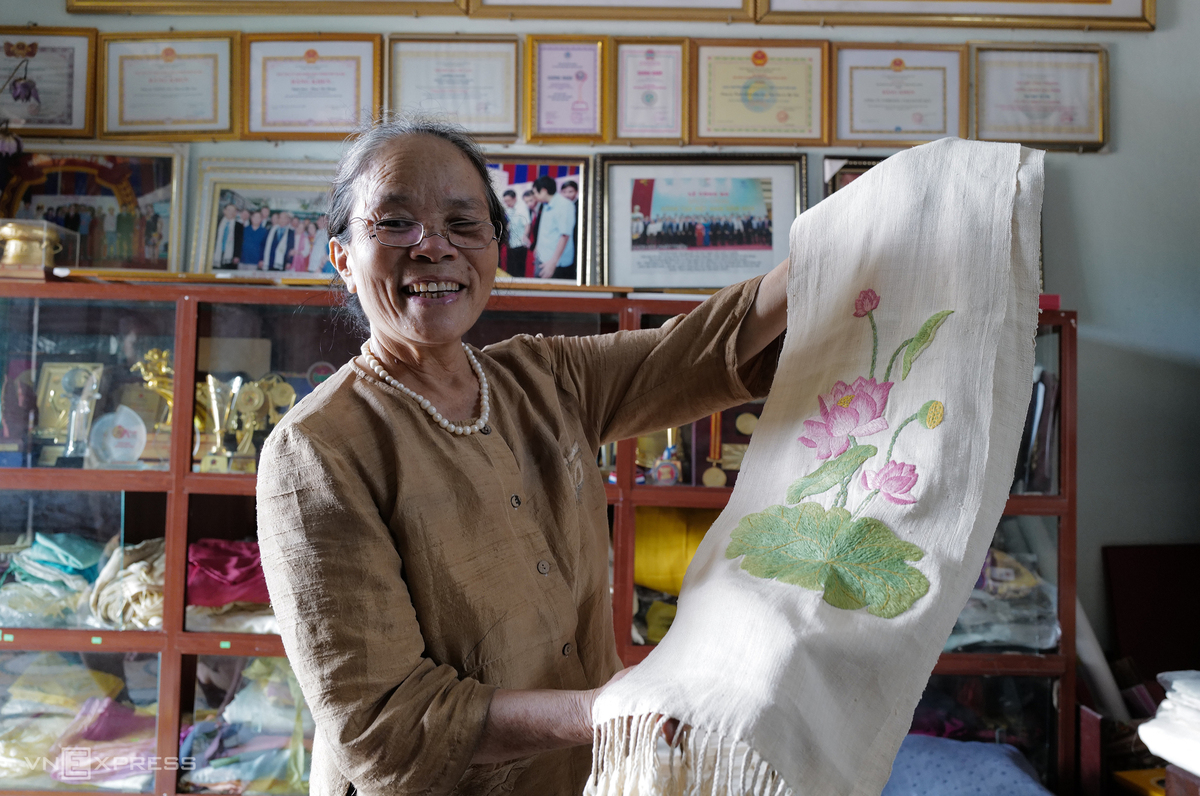 Photo: VnExpress
Silk products from lotus silk are durable, cool and can be made into bags, book covers, home decorations, wall frames. Among them, the most popular is the scarf. It takes up to 4,800 lotus stalks for a 1.7 meters long scarf, costing more than VND 8 million (US$347).
Photo: VnExpress
A handmade lotus silk scarf takes 0.07 grams of silk, many people work together in a month, and 7 days to embroider the pattern. These scarfs were brought to the G20 Summit in 2019 by former Prime Minister Nguyen Xuan Phuc as gifts.
Products from lotus silk of elite artisan Phan Thi Thuan have been present in many countries such as France, USA, Japan. Most are ordered from before the lotus season.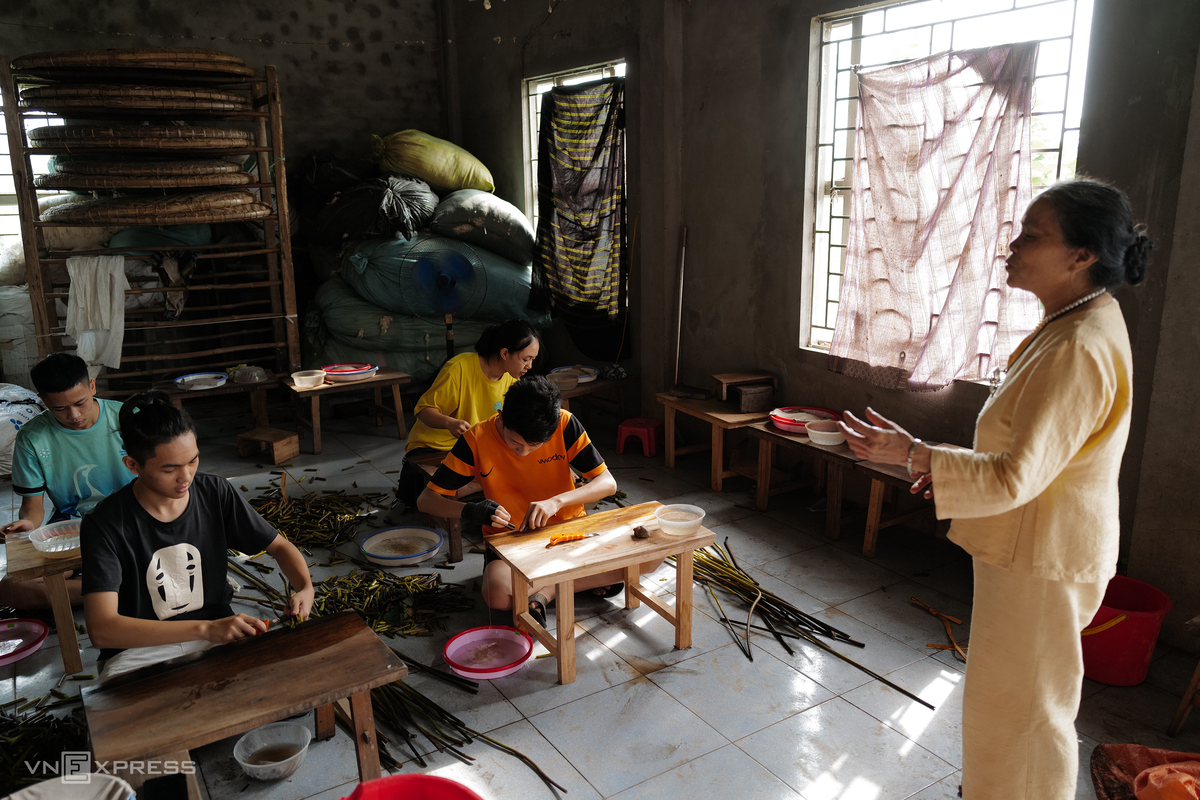 Photo: VnExpress
Since successfully making lotus silk, Thuan's family often has hundreds of students inside and outside the district coming to learn how to spin and take silk from the lotus stem every summer.
Artisan Phan Thi Thuan dedicates all her enthusiasm and love to free crafting. She hopes that young people will have enough love for lotus silk to replicate this special and noble product line as the cradle of the famous Phung Xa weaving village.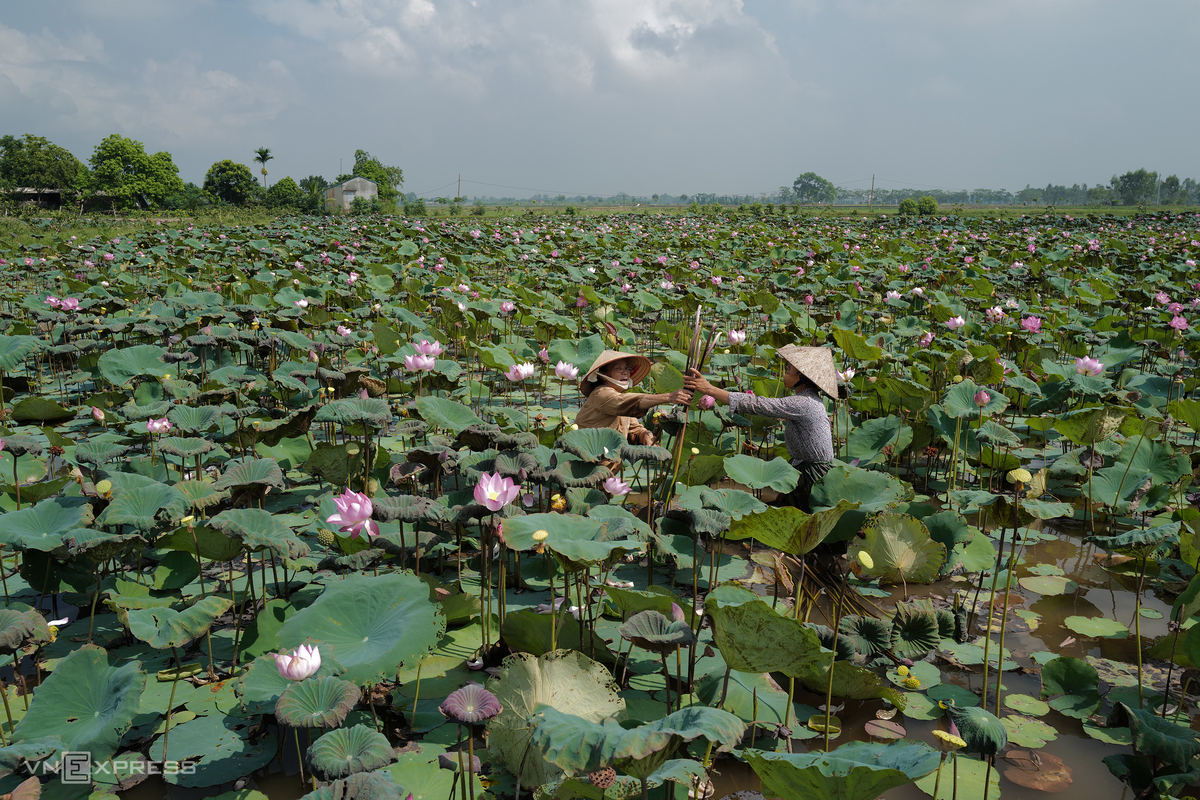 Photo: VnExpress
"When the lotus begins to bud, the stem can be exploited to bring back silk, the flowers are marinated in tea or the leaves are sold as medicine, lotus growers make the most of it so as not to give up any part but still bring economic value," Thuan said.
Artist Phan Thi Thuan makes lotus silk from lotus stem. Video: VnExpress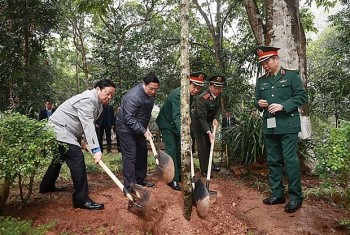 National
The Prime Minister launches a tree planting festival in Ba Vi on New Year of Cat.