Lao Cai Customs hands over 21,000 medical masks to China's Hekou Customs
On February 2, the Lao Cai province International Border Gate Customs under the provincial Department of Customs and provincial International Health Quarantine Center handed over more than 21,000 medical masks to the Hekou Customs (China) in an effort to join the Chinese people in the fight against the novel coronavirus epidemic (nCoV).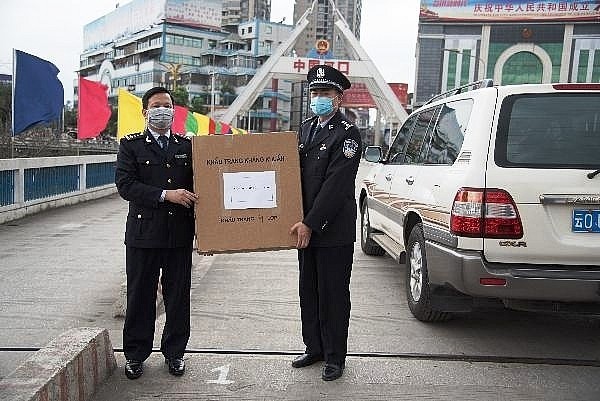 Lao Cai Customs presents medical masks to Hekou Customs. Source: Phap luat Viet Nam
More than 20,000 medical masks were presented to Ha Khau Customs by Lao Cai Customs Branch to support China's response to nCoV outbreak.
Additionally, 1,200 anti-bacterial medical masks and 20 liters of hand sanitizer were handed over by Lao Cai International Health Quarantine Center to the Disease Monitoring Team of Hekou district, Yunnan province.
Earlier, Vietnam has decided to offer medical instruments worth about USD 500,000 in a bid to help China combat coronavirus outbreak. At the same time, the Vietnam Red Cross Society said it has mobilized goods worth USD 100,000.
In his message to Chinese counterpart Li Keqiang, Prime Minister Nguyen Xuan Phuc expressed sympathies to the Government and people of China and condolences to relatives of those who died of the disease, affirming that Vietnam, in its capacity, is willing to cooperate with China in fighting the epidemic.
Coronaviruses are a "family" of viruses that cause respiratory infections and flu-like symptoms. Some types exist in humans and are very common (usually causing a "cold"); some exist in animals, and occasionally some may pass from animals to humans in close contact and result in an outbreak of severe respiratory disease (e.g. SARS, MERS). The virus spreads in close contact through coughing, sneezing, or touching infected surfaces and then touching the nose, mouth or eyes. The incubation period can be up to 14 days after exposure; during this time a person may be infectious although without symptoms.
The coronavirus is a dynamic epidemic that has been declared an "international public health emergency" by the WHO (World Health Organization). It is important to remain informed of reliable, high quality news and updates from trustworthy sources such as the WHO or the CDC (Centers for Disease Control and Prevention).
China's death toll from the coronavirus jumped to 361 on Monday (Feb 3) to surpass the 349 mainland fatalities from SARS outbreak of 2002-03, with the 57 confirmed new deaths was the single-biggest increase since the virus was detected late last year in the central city of Wuhan./.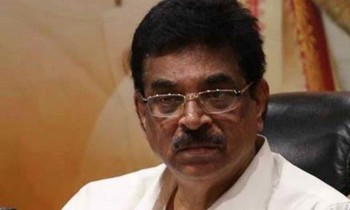 Economy
Mizoram Governor Hari Babu Kambhampati on Thursday said that a Super-Speciality Cancer Hospital and Research Centre would be set up in Aizawl