In the past days, many organizations and agencies in Laos have made financial contributions to help Vietnam's government and people fight against the COVID pandemic.
On June 3 and June 4, Khambay Damlath, Lao's National Assembly Vice Chairperson, and Alounkeo Kittikhoun, PTL Holding Committee Limited Strategy and Planning Chairman and former Minister to the Prime Minister's Office, visited the Vietnamese Embassy in Laos to offer US$ 30,000 to support the Government and people of Vietnam in fighting against the pandemic, according to Vietnam News Agency.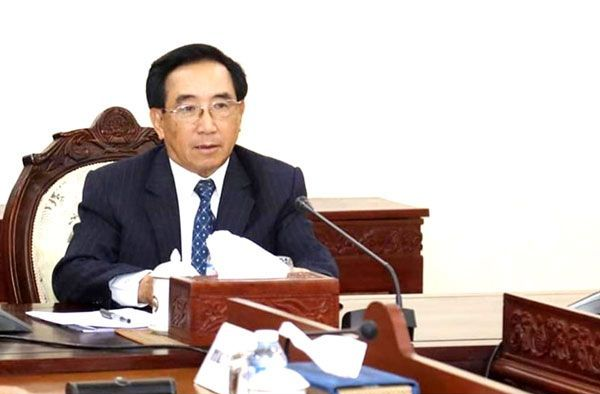 Lao Prime Minister

Phankham Viphavanh / The Star
Speaking at the embassy, Laos' leaders expressed their firm belief in the strong bond between Vietnam and Laos. They thanked Vietnam for sending medical experts and equipment to the Laotian side, affirming that the support from Vietnam was key to helping Laos control the pandemic. Lao's leaders expressed their belief that the Communist Party, government, and people of Vietnam would soon contain the pandemic.
Vietnamese Ambassador Nguyen Ba Hung expressed his full gratitude towards the timely and meaningful gift from Laos.
Discussing COVID developments in Vietnam, Hung said Vietnam has basically controlled the pandemic in high-risk localities and highlighted that COVID vaccines are the best prevention measures to date. The ambassador also highlighted his belief that Vietnam has full capacity to fulfill its dual goal of pandemic control and socio-economic development.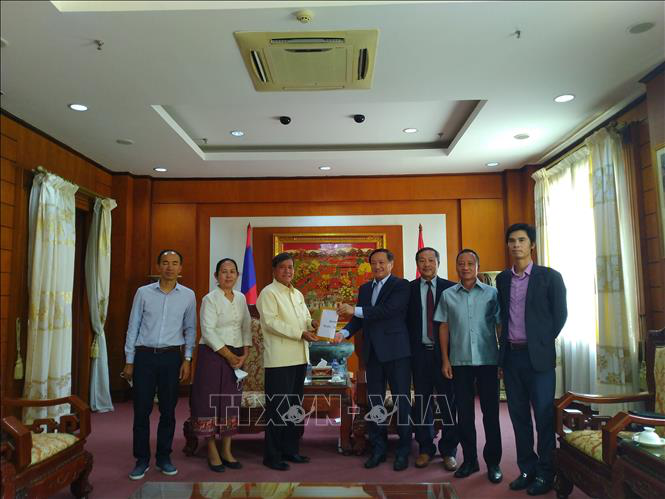 Laos' leaders offered US$ 30,000 to Vietnam to combat the pandemic / Vietnam News Agency
Hung affirmed that the Communist Party of Vietnam, the government, and the people of Vietnam will continue to fight side by side with Laos to combat the pandemic.
Both sides also discussed the cooperation between Laos and Vietnam, including high-level exchange of delegations, cooperation between the two National Assemblies, promoting joint-ventures, and resuming trades and exchange programs, as the two countries are preparing for the 60th anniversary of Vietnam – Laos diplomatic relations and the 45th anniversary of the Treaty on Amity and Cooperation between Vietnam and Laos.
Previously, Lao Prime Minister Phankham Viphavanh sent a letter to his Vietnamese counterpart, Prime Minister Pham Minh Chinh. In the letter, Viphavanh expressed his sympathy to the Community Party of Vietnam, the government, and the people of Vietnam over recent COVID developments in many localities. The Prime Minister highly valued the timely and drastic measures that Vietnam has been adopting to control the pandemic.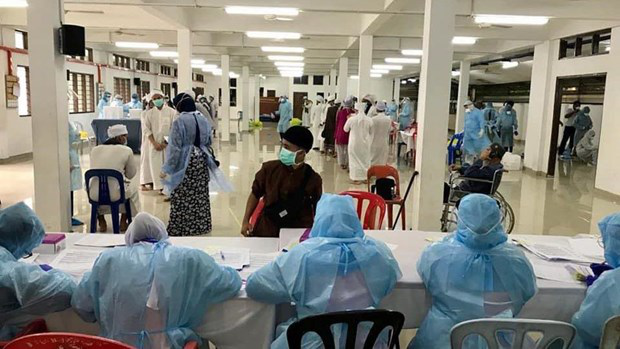 COVID testing in Laos / Vietnam+
Viphavanh expressed his full gratitude toward Vietnam's support for Laos, even when Vietnam is fighting ongoing outbreaks.
Prime Minister Phankham Viphavanh affirmed that the Lao party, government, and people are willing to stand shoulder to shoulder with Vietnam, cooperate with and provide support to Vietnam within capacity, in line with the friendship, solidarity, and comprehensive cooperation between the two countries.