Latest Covid-19 economic loss : Brooks Brothers files for bankruptcy, closing chain of legendary stores
The luxury apparel retailer Brooks Brother files for bankruptcy protection on Wednesday due to coronavirus's impacts. Besides seeking a buyer, the company plans to close 51 out of 250 stores.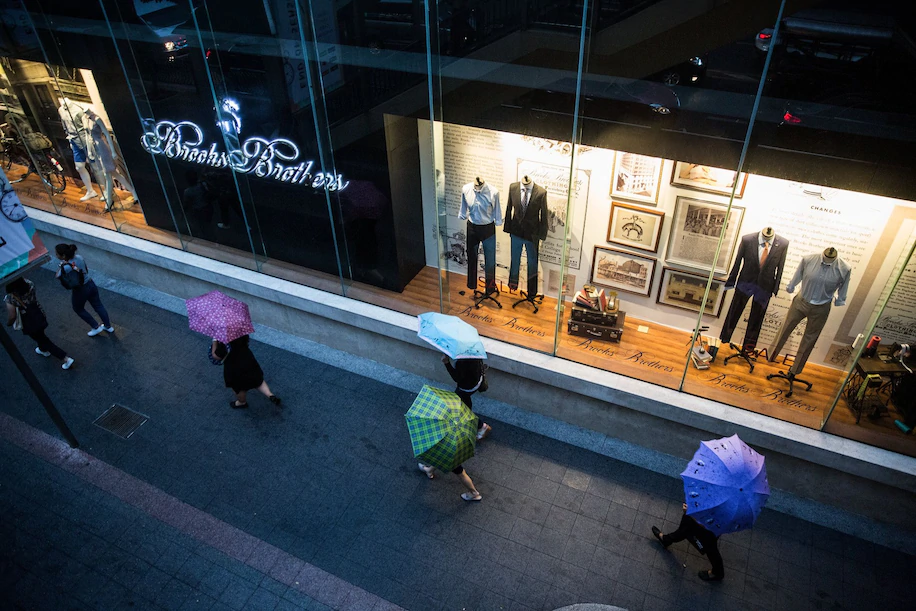 Brooks Brothers filed for bankruptcy protection on Wednesday. (Photo: Bloomberg)
The coronavirus recession has done in one of the US's oldest and best-known retailers: Brooks Brothers. The 202-year-old brand filed for bankruptcy protection On Wednesday as to continue its search for a buyer, according to a company spokesperson.
The company expects to close 51 of its 250 North American stores and will halt production next month at its factories in Massachusetts, North Carolina and New York, which produce less than 7 percent of its finished goods. Remaining stores will reopen in compliance with local public health orders tied to the coronavirus pandemic, The Washington Post reported.
Before the bankruptcy filing, the company has about 424 worldwide and about 4,000 employees, though nearly three-fourths of them are currently furloughed, by USA Today.
One of the main reasons for this closure retrieves from the COVID-19 pandemic, which leads to financial impacts and a lack of consumers. "During this strategic review, Covid-19 became immensely disruptive and took a toll on our business." a spokesperson for retailer said.
In early April, it began to evaluate which of its roughly 250 North American stores to close. To support its operations in bankruptcy, Brooks Brothers has secured $75 million in debtor-in-possession financing from brand management firm WHP Global, which is backed by Oaktree Capital and BlackRock. That comes on top of a $20 million loan it secured from Gordon Brothers in May, according to CNBC.
Brooks Brothers is the latest large American apparel retailer to struggle under the weight of the pandemic, following J.C. Penney, J. Crew and Neiman Marcus into bankruptcy court. Ascena Retail, which operates Ann Taylor and Lane Bryant, could be next; Bloomberg News reported that a filing could come as soon as this week.
About Brooks Brother
Brooks Brother is a luxury apparel retailer surviving the Civil War, the Great Depression, World War II and the Great Recession. The brand claims to have dressed all but four U.S. presidents and legions of business executives in crisp Oxfords, classic suits and polos for casual Friday.
Founded by Henry Sands Brooks in 1818, Brooks Brother introduced the button-down polo shirt in 1896 and later became known for its high-end men's clothing, including suits and ties. The chain also sells jewelry, watches, women's apparel, personal care items and other goods, said USA Today.
But in recent years, the brand, known for its "formal, old-school approach," has been slow to keep up with consumer tastes and styles, said Neil Saunders, managing director of GlobalData Retail. It also has lost relevancy as corporate America goes casual, replacing business suits and ties with jeans and puffy vests, posted The Washington Post
"Brooks Brothers has long suffered from a failure to decisively adapt to changing trends," Saunders wrote in a note to clients. "It has become increasingly out of step with a new generation of consumers who are looking for a more edgy approach to smart casual."
Its products have been now on sale with the deepest discount. The employees are also suffering from distance working due to coronavirus.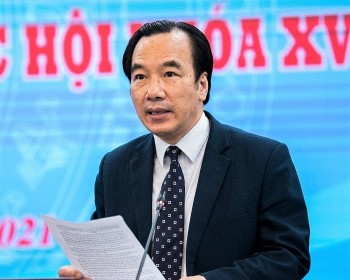 Focus
Consolidation of personnel; building and expanding the network of Malaysian partners; strengthening communication, and contributing to introducing to the people, especially the young generations of the two countries about the country and people of each side... are the focus of the Vietnam-Malaysia Friendship Association in the coming time. Chairman of the Association, Ngo Sach Thuc hopes that "people-to-people diplomacy will continue to be a pioneer in bringing the two countries and cultures closer to the goal of cooperation and integration".