Leo Horoscope July 2021: Monthly Predictions for Love, Financial, Career and Health
Leo Horoscope July 2021: No matter ups and downs during the previous month, let's charge up yourself with energy to look forward to the new month.
Monthly Planetary Horoscope
Leo natives, a golden mane of lustered strands will glisten in the light everywhere the Lion steps in July. During Leo's stay in Cancer's home, the Lion will call attention to their spirit by focusing on their looks and communication skills. The zodiacs surrounding Leo may confuse them for the charismatic and idealistic Gemini, but Leo is simply using any tools necessary to extract the attention they seek. The communicative tendencies of Mercury will certainly be your focal point when in the middle of a discussion. Although we all know Leo has qualities that no other zodiac can duplicate, adopting influences from other sources doesn't do the attention-garnishing Leo any harm either. During your stay in the 4th house, expect to reinvent your persona while at the same time initiating your pride.
Prepare yourself to reach the finish line Leo, July will develop you to be an incredibly fierce Lion for your upcoming astrological season.
The lion is preparing its soul for their ceremonious season during their life in Cancer, shedding this last year's coat for the upcoming cycle of time. Every cycle for the Lion brings new accomplishments and relationships, so change is a crucial nutrient in the art of self-fulfillment for Leo. When the Last Quarter Moon rises on the first day of July, Leo will look within their spirit to find exactly what they've been missing, what they've been hoarding, and what they need to finally let go. The Last Quarter Moon is a crucial time for Leo, for the Lion is a self-conscious being that takes meticulous care of their ego. How have you failed in the past year Leo? Who have you hurt or who are you letting take advantage (if that's possible)? King of the savannah, you must face your issues head-on and use the characteristic of courage to fuel your body during this moon phase. You have to commit to positive change and not repeat old mistakes in your next yearly cycle.
Pallas, daughter of grandiose and masculine Jupiter, will enter retrograde on the 14th. Pallas is sometimes capable of being a delicate celestial body. She is seen as the "daughter", an intuitive cosmic entity that wants to discover and create. Pallas represents relationships and child-like wonder. For Leo, it transcends them into a time of warmth and familial connections. It is important for the Lion to break down their leadership on occasion and confide in their pride for comfort and Pallas' Retrograde can introduce you to time with family. This is understandably uncomfortable for the Lion, for vulnerability is not a strong-suit for Leo. The issue with Leo and vulnerability is that it can bring out immaturity from the baby lion cub deep inside.
Once you gain the assurance from close loved ones, you will be ready to experience yourself in your full majestic glory. The Sun will enter your home on the 22nd, bringing you all the feelings of grandiose awesomeness that Leo is known for. Leo, the confident and intelligent Lion is simply amazing at everything! Where they say a jack of all trades but a master of none, Leo does not recognize. The Lion is truly capable of doing everything the best. You can almost taste your season for it's right around the corner! Remember Leo, the remnants of emotional Cancer are still in abundance.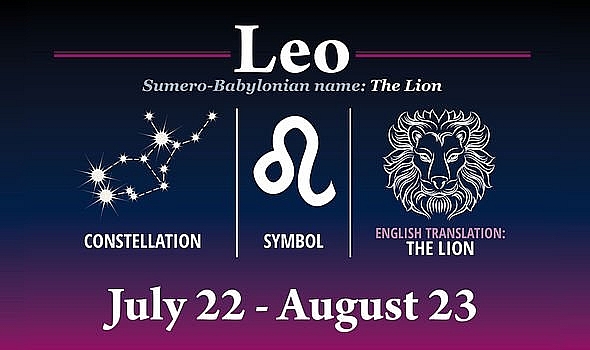 Mercury. The planet of communication and creativity is a rapidly moving planet and its energy is about thinking and manifesting. When Mercury enters the home of Leo on the 27th, it can be a combination so perfect that other zodiacs will automatically devote themselves to the hypnotization of Leo. Leo is one of the most confident signs, so when they feel like their linguistics flow articulately and their creative minds are fluttering, they take over the world. This is definitely the time to do the one thing your physical body has been holding back on. Not only will you be at your physical prime (you look good, you feel good) but you will also be at your mental prime, being able to discuss topics like a cultured scholar and make giggles erupt from your equals like an award-winning stand-up comedian.
Leo Monthly Horoscope
Apart from your health, this month will remain quite prosperous for you. If we talk about your career and professional life, then this month will provide you with many benefits. Avoid adhering to shortcut as they may turn out to be disastrous for your professional life.
Your performance at the workplace will be tremendous. Meanwhile, business professionals will also get some good results. From an academic point of view, this month will turn out to be great. You will be seen focusing on your studies and those who wish to complete their education in a Foreign based college or university may also get some good results.
Success is on the cards for those who were seeking good results in the field of competitive exams. Domestic life will be great and you will acquire the full fledged support of your family members. Relations with younger siblings will remain sweet. Love relations can go through a traumatic phase but there are good chances of a love marriage taking place very soon.
Married natives can also come across an excessively favourable time. If we talk about your economic prospects, then your income is expected to remain quite stable during the month of July. From the point of view of health, the month of July can turn out to be somewhat challenging which is why you are advised to remain extremely cautious. To not fail to seek the guidance of a medical professional.
Leo Monthly Love Horoscope
With regards to your love life, Leo natives may have to remain under stress during the month of July. The royal planet Sun is aspecting your 5th house which is not at all favourable for love relations.
Debates and clashes can remain a part of your relationship during this time. A trivial matter can cause fights between the two of you and a clash of ego is also on the cards. Try to remain patient during this while and behave accordingly. Do all you can to maintain the sanctity of your relationship, despite everything there are chances of you getting married to the love of your life.
For married natives in particular, this time is quite favourable but you are still advised to remain patient. Jupiter aspecting the 7th house which is quite favourable for your conjugal life but Mars is also aspecting the same which can create clashes. You will have to give in a lot of efforts so as to maintain the status of your marital life blissful.
July 2021 Horoscope predicts that love will be highly expressive as well as sensual for Leo persons. Venus will give you gracefulness and magnetism till the last week of the month. Relationships will be very much affectionate as well as emotional.
Leo compatibility will be influenced by the desires of Mars and the warmth of Venus. Jupiter will take care of passions while Mercury will promote good understanding between couples. Love life will not be demonstrative before the 23rd of the month.
Singles persons will have great opportunities to get into love partnerships before the 23rd. Mars will provide you with the energy required. Your emotions and eloquence will certainly help you in your endeavors.
Leo Monthly Money Horoscope
Overall speaking, your economic life will be quite favourable during this month. The royal planet Sun is present in your 11th house which is also the house of profit and income. The transit of Jupiter will also make positive contributions to your existing levels of income.
You may also stumble upon some new sources of earning money. There are chances of you acquiring success from the government sector. If you happen to be a government official, then you will definitely be granted a bonus during this time. If your business is associated with government officials, then you may get some good benefits during this time. A bill which has been pending for quite a long time will get passed during July 2021.
At the same time Mars and Venus are present in the house of your expenses which indicates a continuous rise in your expenditures. Apart from the regular one, some unexpected expenditure may also crop up. On the 28th of July, the red planet Mars will move into your zodiac sign which will bring down the expenses and normalise the situations and this is the time when you will be able to save a commendable amount of money.
People can expect profits from speculative trades like share market, stock trading, etc. This may improve your monetary position and provide you with financial stability. There may not also be any major losses for you during this period, and this can be a matter of consolation for you. Your savings may help you take care of your expenses, while you may also add to your family comforts.
The configuration of stars facing you is none too favorable, and so there are the prospects for your financial advancement. There is a distinct possibility that some of you would be influenced by a mean streak that would goad you on to exploit your workers, juniors, or even people below you in the social strata for your personal advantage.
This would be met with stiff resistance and turn into an extremely unpleasant situation. Curb such tendencies. Artists should make provisions for the rainy day since they might face a ban period. Even otherwise, the climate would not be congenial for investment and the launching of new ventures. These could easily get stuck.
Leo Monthly Career Horoscope
If we talk about the professional life of Leo natives, then the month of July is expected to remain favourable as you will be seen making progress in your career. However, you should keep in mind that the results will solely depend on your hard work and dedication. Avoid adhering to shortcut during this time as it may prove to be disastrous for your professional life. Also stay away from illegal activities and mechanisms.
Pay your taxes on time. The tenth house of your sign is under the Occupancy of Rahu and mercury which will make you quite efficient at your job. Consequently your performance at your workplace will be tremendous. Your senior officials will be seen praising you. Business professionals will also be seen making positive contributions to their trade Ventures.
The presence of Jupiter in your 7th house will prove to be quite favourable. You may also think of expanding your trade. The red planet Mars is present in the 12th house and aspecting your 7th house, because of which you may get into some debate then classes with your business partner if you have one. Despite this prophets will keep flowing in from some foreign sources.
This month the augury from the stars is quite favourable for your career prospects. The working climate would remain excellent with no trace of tension or politicking. You would be able to derive extraordinary benefits from your bosses or superiors.
Association with gifted people of learning and spiritual stature would be a boon to you in every way. In fact, some of you may well go on to make a noteworthy contribution to religious and social affairs. Needless to say, that this will give you a tremendous sense of achievement as satisfaction. There would be a lot of hard work as well, but given the circumstances that would be prevailing this would not appear to be a burden at all.
Leo Monthly Health Horoscope
The month of July can be troublesome for you in terms of health. Twelfth house signifies losses and there is the presence of Venus in it, along with Mars, the commander of the planets, and being aspected by Saturn.
These planetary positions cannot be said to be good for health. You have to take good care of your health. There may be discomfort in the legs. Sprains may occur. Problems related to the eyes can also be irritating. Sleep problems may also be encountered. Lack of sleep or insomnia can lead to fatigue.
Mentally, you may remain unhappy. Lack of freshness may occur. You can also get stomach ailments. Indigestion, abdominal pain etc. may occur. In addition, blood-related problems may also occur. Skin disorders can also cause skin problems. Caution is very important this month. If the problems increase a little, do not hesitate to contact the doctor, otherwise you may face more troubles.
This is a helpful month, during which good fortune will bless you with good health. You only have to make some minor readjustments to remain in the pink of health. The most important of these is to chalk out a schedule of activity so that you do not over-exert yourself. Undue strain on your physical and mental resources would not be congenial for your system at all.
Also, since your health would be determined to a large extent by the nature of your general surroundings, you must avoid unpleasant places and people. This you will be able to do quite easily in a favorable month. This apart, you have an excellent month.
The Best Day of 2021 for Your Zodiac Sign: Leo is the Best in July

Of all of the signs, Leo has had the roughest go in quarantine, unable to be surrounded by the people who light them up. Luckily, this day provides a real opportunity to shine.

Both Venus and Mars will connect on this day while answering to your glorious sun, as both of these planets are in the sign of Leo.

Your drive to create something magical, entertaining and from the heart will take center stage, whether it's a love affair or a passion project. Take this day to celebrate by spicing things up in the bedroom—a whole new cycle in love is about to begin.

Leo's best day: July 13, 2021