Cancer Horoscope July 2021: Monthly Predictions for Love, Financial, Career, Health
Cancer Horoscope July 2021: From the point of view of career, this month will provide you with some mixed results. During the initial half of the month you may face some difficulties on account of your mental insecurities. But the second half will turn out to be comparatively better.
Monthly Planetary Horoscope
It is your grand season in the spotlight Cancer and you'll be surprised just how much your tendencies can affect the rest of the zodiacs! You are one of the most emotional signs, and being ruled by the Moon makes your water's tides dance and sway under its light. This month, you are the hostess to all the other zodiacs and a few interesting planetary alignments that will bring matters of the heart at the forefront for most signs. Your sentimental nature is something you've grown accustomed to, but can you handle the same energy from others you interact with? Cancer, you can become overwhelmed by other's feelings because you already tend to be so emotional. Although you are sympathetic to the problems of the outer world, you just want to enjoy your birthday month without much worry.
The Last Quarter Moon is a very peaceful entity for you, sensitive Cancer. Every moon phase affects your spirit in strong and intricate ways that allow you to expel emotion from deep inside your subconscious. The Last Quarter Moon specifically causes you to feel the urge for comfort and safety. Your emotions will be very unstable, so the need to curl up and feel warm will be your most important priority. Whenever Cancer experiences the reflection of the Last Quarter Moon over its tides, they will seek only those who bring them the necessity of love and care.
Once you feel the loving embrace of safety and comfort, you will feel strong enough to venture out into the world and enjoy the gifts bestowed upon you on your birth month. Jupiter, the planet of giants, and Uranus the planet whose main objective is seeking truth, will align in a way that causes a desire for adventure and to gets lost in the world's discoveries. However, Cancer is a zodiac to find new discoveries in everyday things, and traveling out of their comfort zone does not happen often. Cancer doesn't need to expand out of their box, they have everything they need within them. So when the call to adventure awaits, Cancer can rest soundly knowing they aren't missing out on much.
However, something beneficial to you during your birth month is story-telling. Entertaining others with your tales of romance and bravery are what makes you the creative zodiac that you are. You can spin wonderful stories that are emotionally-based, connecting to your audience in passionate ways. Whenever Mercury enters Cancer on the 11th, prepare to be the creator that everyone needs. You will illustrate stories and write endlessly to satisfy your need to communicate, and with Mercury's rapid speed of production, you will surprise those around you with your constant supply of entertainment. Always a good host, Cancer can be incredibly empathetic and can mold their tongue to appeal to their listeners, especially with Mercury living in their home.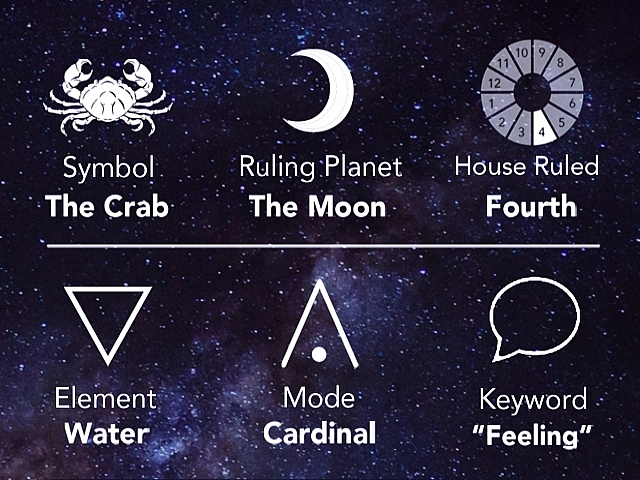 Photo: Fashiondioxide.
Cancer Monthly Horoscope
You will move forward on account of your own efforts and improvements full stop if you are into business then you will get the desired results. You will pay great attention towards your studies but certain hurdles will keep waiting for you. Those who are preparing for competitive exams may have to wait for a little while to see the face of success. During the second and fourth week of the month, you may get the opportunity to visit a foreign country to accomplish your higher education. Domestic life will remain favourable as love and affection between the members of your household will increase. Love relations will not remain in a good shape which is why you are advised to remain careful. Married natives will remain at the receiving end of mixed outcomes which means that the first half will remain somewhat stressful but the second half will bring favourable results. You are advised to take adequate care of your life partner. If you talk about your economic front, then this month will turn out to be favourable as there are no chances of you facing an economic crunch. With regards to your health, you are advised to remain extremely cautious as you may suffer from multiple disorders. Do not fail to visit a doctor and seek immediate medical guidance.
Cancer Monthly Love Horoscope
July 2021 Horoscope for love relationships of Cancer subjects predicts that last week of the month is beneficial. You like to dominate the relationship till the 23rd and this will create problems in relationships. Communication between couples is important to maintain harmony.
Cancer compatibility will be very much romantic during the last week of the month. Business activities will engage your attention during the month, but love will be quite sensual. There will be good communication with your partner after the second week of the month.
Single persons have very good opportunities to make love relationships during the last week of the month. Though Mars will give you the motivation during the beginning of the month, the planet will make you domineering and this will not help to make alliances.
If you are in a love relationship, then you may have to remain extremely cautious. Fifth house is under the occupancy of the shadow planet Ketu which is also being aspected by Mercury at the same time. The conjunction of both of these planets will prove to be challenging for your love life. There will be a lack of understanding and compatibility between the two of you. Both of you will also find it difficult to come into a middle ground regarding things.
Trivial matters can also cause fights between the two of you. Try to remain cautious as a separation like situation may also get created otherwise. On the 28th of July, the red planet Mars will move into your second house and aspect your 5th house, because of which some more difficulties can crop up but you are advised to remain patient. If we talk about married natives, then this is quite the right time for your relationship.
Although some problems can occur during the first half of the month but they will cease to disappear during the second half. Mutual love and compatibility between partners will increase but your life partner may be infected with some health problems which is why you are advised to take good care of him or her.
Cancer Monthly Money Horoscope
The economic aspect of the Cancer natives is expected to remain good this month. Planetary positions will continue to benefit financially all throughout the month. Mercury and Rahu are sitting in the eleventh house of income and profit. Due to this, you are likely to acquire some strong benefits. There will be good income from regular sources. Some new sources of income can also be created. There may be an increase in salary, allowances etc.. Some kind of incentive can also be credited to your account. There will be good profit in business.
One can get hold of money from somewhere after many days. However, expenses may also increase slightly due to the position of the Sun in the house of expenditure and loss. On the 16th, the Sun will enter your zodiac sign, which will also reduce expenses and increase income. On 20th, Mars will reach your second house, which will result in partial success in the economic field.
On July 25th, Mercury will enter your zodiac sign, so you are likely to benefit from foreign sources as well. If your work is related to abroad, then you are likely to benefit well. As you do the work of import-export, your business will accelerate, which will increase your income. If any of your close relatives live abroad, then some money can also come from them.
Cancer Zodiac Money Horoscope for the month of July 2021 predicts difficult times for business people. Traders and exporters will not be successful in their activities and fail to make good profits. People in the creative field will find it tough to balance their budgets.
Astral positions are not helpful and this is not the right time to venture into new projects. Investment in securities will not give the expected returns. Financial agencies will not bail you out of your predicament.
Cancer Monthly Career Horoscope
A month during which there is hardly anything encouraging for your career prospects in the augury from the stars. There is a distinct possibility of tension and serious differences of opinion with your superiors. Try to anticipate trouble spots and work hard to avert trouble.
There would be a good deal of hard work, but even this would not ensure realization of expected gains. These would finally elude you. There is some consolation in that the association with gifted people of learning might deliver minor material advantages to you, and also give much mental satisfaction. This apart, there is very little of a favourable nature.
With regards to your professional life, this month has the mixed results in store for you. You may also be inflicted with mental stress. You will complete adequacy on your part but the mental stress can negatively impact things at your workplace. You will not get the desired results of your hard work. This can also make your senior officials question your abilities to some extent.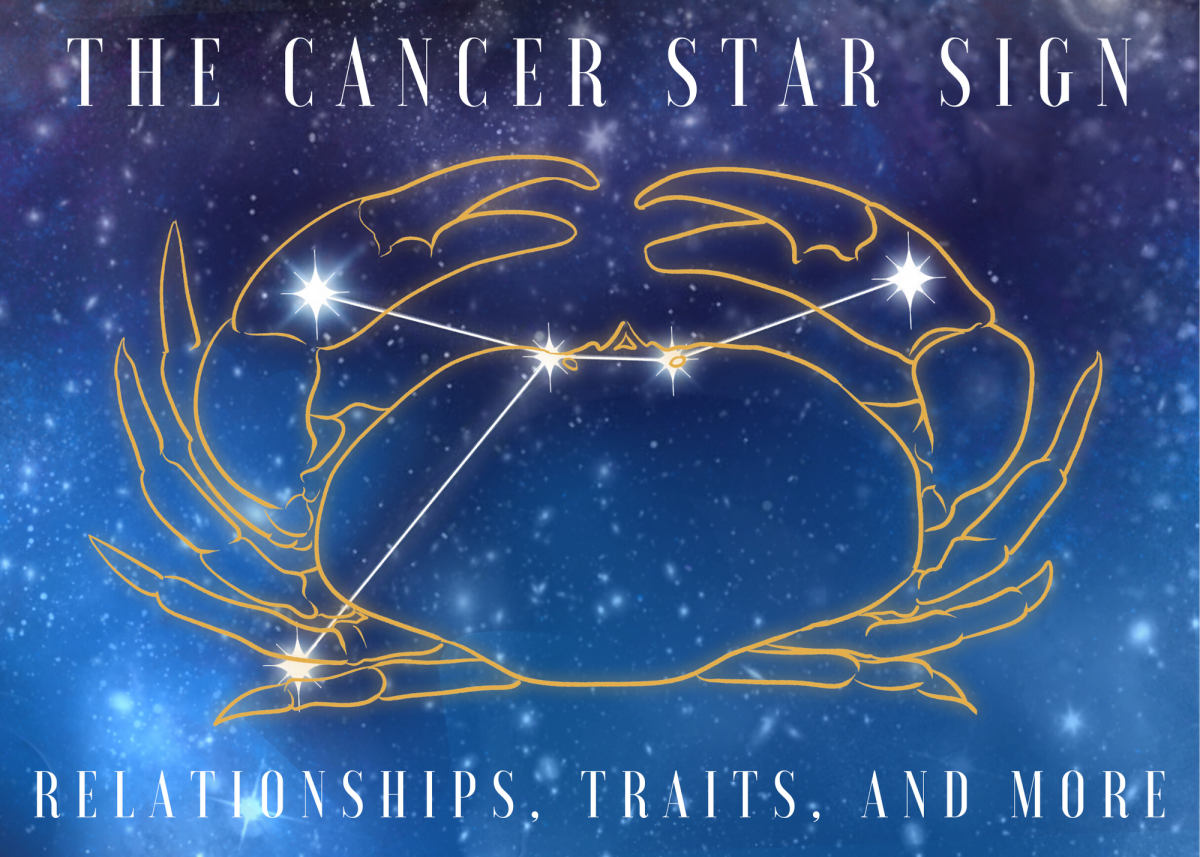 Photo: Exemplore.
However, situations will improve during the second half of the month as the red planet Mars will move into your second house on the 20th of July. You will be gradually seen climbing the ladder of professional success. Your situation will improve professionally and your reputation will also increase. Senior officials will remain pleased with you which can also help you back a promotion.
Saturn is present in your 7th house which indicates success in the domain of business. Your trade venture will keep operating smoothly but the inspection of mass can cause some problems time to time. However there is no need to worry as they will come to an end very soon. You can also make the necessary attempts to expand your business and success will be yours very soon.
Cancer Monthly Health Horoscope
The month's time is not good in terms of health. There is the presence of Mars and Venus in the zodiac and Shani Dev is aspecting it. This situation is not favorable for your health. Apart from this, Devguru Vrihaspati or Jupiter is situated in your eighth house, which is the house of age, accident etc. Ketu is seated in the fifth house and is aspecting Mercury.
Also, Mars will also be seen at this house after 20th July. This type of conjunction of planets is indicating that you may have stomach related diseases. There may be indigestion, dehydration or loose motion, upset stomach & pains. There may also be a serious stomach problem, such as an ulcer. During this time you need to be very careful. Do not ignore any problem, contact the doctor immediately. Be completely restrained when it comes to food. Maintain a decent lifestyle and don't let your routine get messed up. Take care of yourself completely.
A good month, during which the stars are out to bless you with good health with the bare minimum of care and attention. However, there is need for a brief note of caution. You see, this month your health would to a large extent be determined by the nature of your general surroundings.
It is therefore, very important that you avoid people and places of the uncongenial variety. If you do this, the period is as it is favourable for your health. It might also be a good idea to take some kind of a tonic for coughs and colds since some minor irritation may be caused by these ailments.
July 2021 horoscope Important numbers for Cancer: 7, 10, 15

July important dates for Cancer: 9, 12, 14, 22, 26

"Although the situation that complicates your life, which will take place at the end of the month will not be favorable for you, you will not complain about the lack of cash. You can count on a hidden source for help, it's quite possible that it will be one of the family members who will be very generous."