Libra Horoscope December 2021: Monthly Predictions for Love, Financial, Career and Health
Libra Horoscope December 2021: You have great potential to win, the only thing you have to do is choose the right moment to use and present your advantages to everyone.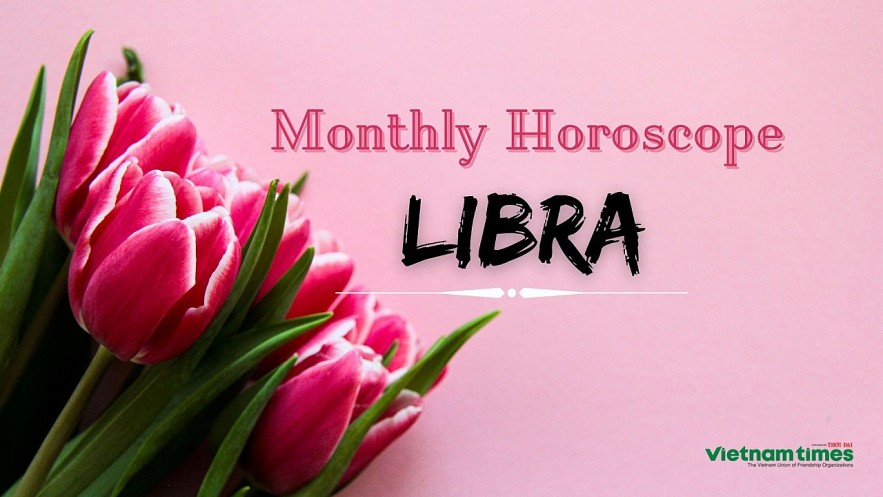 Libra Horoscope December 2021. Photo: vietnamtimes.
Monthly Planetary Horoscope
It's the last month of the year, and it wouldn't be 2021 without a dramatic ending.
This month is characterized by a Pluto and Venus conjunction in Capricorn, instigating profound and passionate moments. Still, whenever Pluto interacts with other planets, there's a tendency for that planet's characteristics to be blown out of proportion. This is happening in your 4th house of home and family, symbolizing an obsession with comfort. You may try a bit too hard to stay within your comfort zone, but Capricorn is not necessarily the sign to deliver ease. The sign's influence will make the ease that you're looking for one that will have to be achieved through great effort. This doesn't mean that your well-deserved rest is not coming, but there may be a few things that need to be done before you can get to it.
The New Moon this month is the last solar eclipse of Sagittarius for the next 18 years. This is happening in your 3rd house of education and communication. This Moon will also be closely conjunct with Mercury instigating your curiosity. It's essential to be mindful of the questions you ask during this time. Some of them you may not be ready to hear the answers for. With that being said, there's nothing more useful than getting rid of expectations at this time. There's a chance that what you think the outcome of certain situations will be will significantly surprise you. Even if the result is more favourable than you expect, there's a chance that the disappointment of failed expectations could prevent you from truly enjoying your blessings. So let go and just live day by day.
Further down the month, Mars will be square with Jupiter. This transit is happening between your 2nd and 5th house. This is all about extravagant moments and a lust for life. Still, you should try to keep things chill as this transit tends to be the instigator of reckless behaviour. The motto here is that it's not because something is fun that you should do it. Especially if it involves an investment of time, money, or resources, it's best to keep things light. That's not to say you shouldn't celebrate. It is the holiday season, after all. Keep in mind that there's a possibility you may get carried away and overdo it, though.
After Mars is done with Jupiter, it will change signs and move into Sagittarius, consequently being conjunct with the South Node of the Moon, Ketu, for a few days. This is happening in your 3rd house of communication and learning. There may be some difficulties expressing yourself or find the energy to debate or be in any form of argument. This is an excellent transit to avoid fights, but sometimes discussions must be had. Be careful not to be too avoidant of arguments because some matters can't wait until you find the courage to speak up. Even if you feel like you're at a loss for words, make an attempt to get them out. Even if you're not the one doing most of the talking, at least try to be receptive.
The last Saturn-Uranus square of the year will happen between your 5th and 8th house. Chances are, this series of squares has gotten some of the people close to you into some unprecedented situations. Consequently, you might've had to step up your game in order to help out using creative measures. While these likely weren't easy tasks, the thick of it is long behind you. This last square might bring up themes to do with other people's problems again, but you'll be more equipped to deal with the situation this time. Whatever comes up again, know that this will be a decisive moment, and after this last transit, things will start to line up again. Be brave and give the support the people who are relying on you right now need.
The Full Moon of the month will be happening in Gemini in your 9th house. This transit is about faith, inspiration and study. This Moon is here to help you get connected with your higher-self. Full Moons in Gemini elevate our thinking capacity, and since it's happening in such a spiritual house for you, there's a chance of feeling like your 6th sense is going crazy. Try to meditate and sit with your thoughts for a little while. Connection to the subconscious will give you solutions to many of the problems you may think you don't have the answer for yet, but the answers are already within you in reality. Even if the visions that come up maybe nonsensical initially, they will eventually start to make sense.
The year comes to a close with the long-awaited Jupiter ingress into Pisces. This transit brings expansion, faith and prosperity to whatever area of life it shows up in. This is happening in your 6th house of health and duty. Having Jupiter transit through this house is almost like a protective cloak that makes you extra resilient. Setting up diets, routines, and schedules will be a lot easier than usual. Get your New Years' resolutions ready. This 2022 will be the year for them to happen. This transit lasts for almost the whole year, so get ready for a year of self-betterment.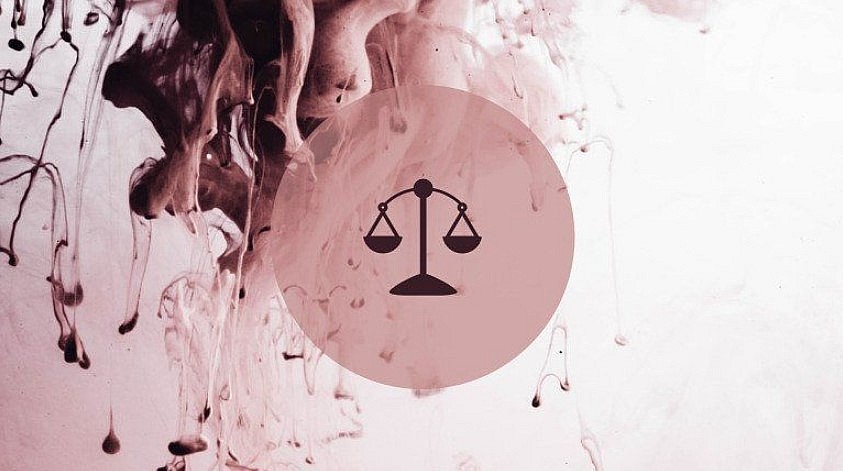 Libra Horoscope. Photo: thehoroscope.
During December, Libra natives will make many good memories with their loved ones. They will also get rid of any stress, and anxiety they have this month.
If Libras can fully realize their potential for diplomacy, and maintaining public relations, they can successfully resolve any conflict that come their way. They can make their presence make other family member feel comfortable, thus ensuring a pleasant, and fun holiday season.
You will have smooth encounters with everyone as long as you are able to maintain a sincere, and open outlook. 17th-21st December brings in the highest chance of favourable personal encounters.
December comes with the scope of resolving misunderstandings, and unnecessary conflicts. You might also get the urge to manage your household.
Libra Monthly Horoscope
In December, you will have no distractions. You will meet the deadlines no matter what. To help you concentrate on work, the planets will dedicate their energy for you. With time, your doubts will disappear. You will see your efforts bearing fruitful results. During the 17th of December, both chance, and luck will knock at your door. In December, you should prioritize friendship more than love. By 21st December, you will find yourself amidst many new friends, and your friend circle will start to expand.
On Christmas day, you will find yourself in a warm atmosphere with your family. Only during the last 7 days, you will find yourself in a pressuring environment. With time, your misgivings will start to fade away. You will no longer feel guilty, and regret doing certain things in the past. Learn to detect real opportunities. Always remember, your close ones support you.
Although the beginning of the month will not start too pleasant for you, do not break down. Remember that the road to success is often covered with many obstacles, but you have to approach them with distance and do not take them too much to heart. You have great potential to win, the only thing you have to do is choose the right moment to use and present your advantages to everyone.
At the beginning of the month your boss will be annoyed, but before you break out, try to grit your teeth. At the end of the month, postpone reflection about changing jobs or take appropriate steps to change your professional situation in your current company. Then your mind will be clean and you will not bother about it, which will stop your anger and disgust.
December 2021 Libra Horoscope provides you with many openings. Make use of them without hesitation and you will get the necessary encouragement. There is a sense of single-mindedness in whatever you do. You can count on the positive astral energies. After the first fortnight, you can expect to accomplish your goals.
The focus this month will be on your social engagements. There will be many chances to enlarge your social group. Family affairs will be on your radar, and Libra personality enjoy the company of loved ones.
Be vigilant when it comes to matters of the heart. Next to you there is a seducer known to the world who has no honest intentions towards you. Therefore, before you entrust your heart to him - think carefully.
At the end of the month you will be offered a trip. Time spent on the journey use maximum to relax and recharge. You will see that you come back relaxed, with your head full of interesting ideas.
No one can distract you or take you away from your goals, you are determined to complete your projects. So that you can focus on your priorities, the slowest planets devote their energies to helping you. Little by little the doubts are dissipated, your initiatives are paying off. Chance and success are found around December 17th, and it's not a coincidence/.
This month, friendships are more important than love. Around the 21st you create new bonds and make new contacts, your social circle expands. On the eve of Christmas, the family atmosphere is warm, you are devoted to your loved ones and vice versa. In the last week, your entourage is hogging you, it suits you perfectly.
Libra Monthly Love Horoscope
Seduction might be the only thing driving you Libra. So brace yourself, as during mid-December you are all set to experience many exciting experiences. You will find many couple projects. If love reveals itself slowly, not have a negative reaction to it. To give more time partner, you might decide to get jobs at the same place. But before you do so, discuss it thoroughly. It can backfire too. If you end up putting too much pressure on your partner, cracks might start to appear.
There is no better way to deal with love conflicts than having confidence. Don't prioritize the opinion from an aggravated person. Be independent, and lax your mind. Only time can unfold what it has to offer. The planetary forces will your love impetus.
Libra compatibility will be active during the middle of the month and the time is ripe for new relationships. It may appear that the growth of relationships will be gradual, though you will be benefited by it.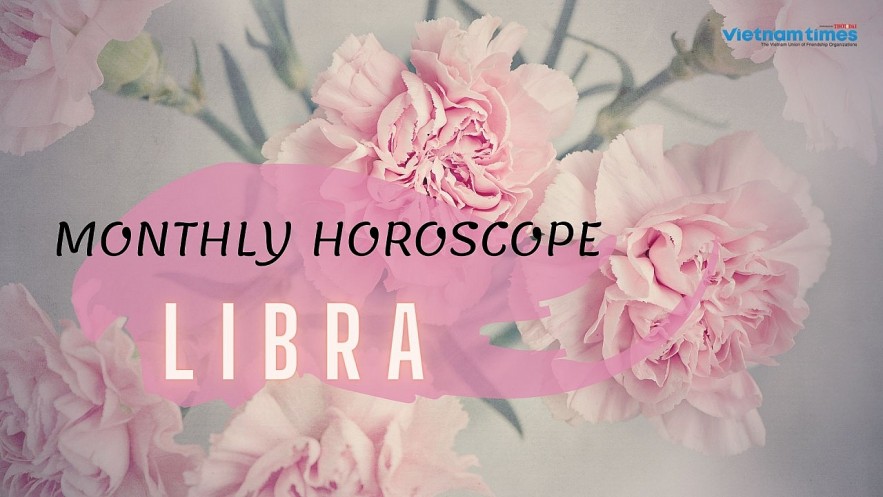 Libra Monthly Horoscope, December 2021. Photo: vietnamtimes.
Marital relationships will be harmonious if you take your spouse into confidence in whatever you do. You should not force issues on your partner and depend on consensus on issues of importance like pregnancy or buying a house. Single persons have to be patient for opportunities for love to bloom. You have the support of stars and you should look for a congenial person to get into relationship. There should be faith in your partner.
2021 Libra monthly horoscope forecasts are favorable for family relationships. The family atmosphere will be pleasant and there will be celebrations and festivities. Relationship with senior members of the family will be cordial. Finances of the family are in good shape and there will be contributions from members.
A fairly auspicious month for your family in most ways, since the stars are out to bless you. You can look forward to celebrating an auspicious event in the family to the accompaniment of much fun and merriment. The atmosphere at home would remain pleasant throughout the month with harmony among the members.
In such an atmosphere, your children would remain extremely good-natured and also perform well in their studies and extra-curricular activities. This would add to the general feeling of satisfaction. Further, some of you would gain substantially from your maternal relations. Some of you would also see your devotion to your father increase substantially.
Children will be benefited by the positive family vibrations and in addition, they have the support of the planets. They will perform well in their academic and sports curriculum. Relationships with family members will be harmonious and they have the blessings of seniors. If they are studying commerce or fine arts, their performance will be exemplary.
A month during which the prospects for your children look quite promising, since the stars are favourably inclined. Those studying for any branch of accountancy would do exceptionally well. In any case, most of the children would do quite well at studies and in their extra-curricular activities.
Further, students pursuing the fine arts, like music, dance, drama, and the like will have an inspired spell of creative activity in which some of them may well go on to perform impressively. Most children would also display respect and regard for their elders.
Libra Monthly Money Horoscope
2021 December forecast for Libra zodiac does not augur well for financial activities. Business persons and traders will not be able to make decent profits. Fine arts dealers and exporters will have problems in marketing their products. Many of them will get into debt to meet their routine expenses.
The astral configuration is not propitious and this will prevent new business projects from coming up. Speculations and investments do not give good profits. Financial institutions are not supportive.
The stars are not in an obliging mood, and as such your financial prospects are not very bright. The climate would not be at all congenial for investment or new ventures, these could easily get stuck. And as for existing work, most of you would tend to struggle quite a bit to realize planned objectives, and even then achieve little success.
Writers, painters, and other practitioners of the arts would do well to store up for the rainy day, for they are going to face an extremely lean period this month. This would also apply to traders of various descriptions, who would also not fare well, or at least not do as well as anticipated. Further, any pending loan application or a proposal for a fresh advance to banks or financial institutions is unlikely to be cleared in a hurry, if at all.
Libra Monthly Career Horoscope
Your work life will be the most stable part of your life. Yu will reap the fruits of all your efforts from the previous months. Libra knows that positive results are comings their way. You will get a boost of energy that will help you overcome all your shortcomings, and doubts.
Libra is the most persistent zodiac sign when they wish so. You can achieve anything you set your eyes on. This month, you will see new opportunities come your way. Not only during December, you will have a good performance in the coming months too.
It is high time you give up on your impulses. In December you should sit back and reflect back upon your past month's performance, and reap the fruits. Even if you spend a fortune in December, your account will still have a handsome balance.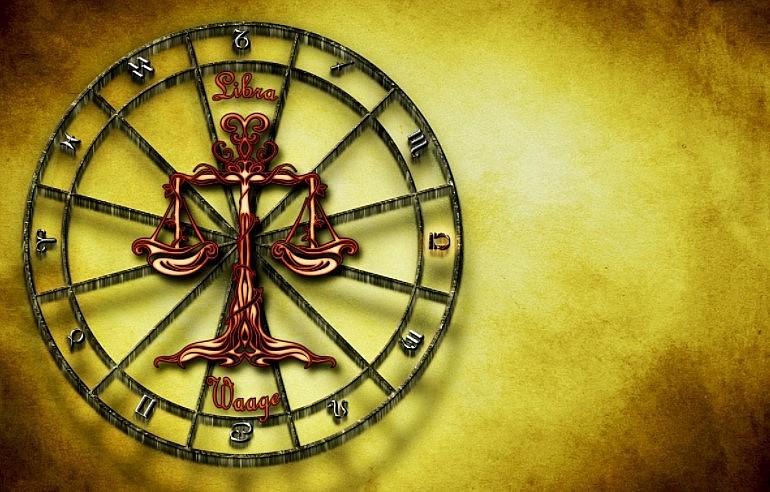 Libra Horoscope. Photo: horoscope2021.
2021 Libra horoscope for career presents a depressing scenario for professional growth. Planetary positions are not favorable and this will make relationships at the workplace full of conflicts and disharmony. You fail to get the support of both colleagues and seniors. This will result in delays in the execution of projects.
In the absence of any satisfaction from professional activities, you can engage yourself in social service and spiritual engagements.
Nothing very advantageous for you in so far as your professional aspirations are concerned in the combination of stars facing you this month. There is little likelihood of realizing the expected gains despite a lot of hard work during the course of this month. This would naturally tend to disappoint you.
In fact this month could well mean a spell of dull plodding. The working atmosphere may not be very pleasant either. Yet the association of some learned people of spiritual stature, would well turn out to be the saving grace. Patience and perseverance are the only prescription under the circumstances.
Horoscope December 2021 astrological forecasts for Libra star sign predicts beneficial conditions for academic development of scholars. Star aspects are positive and this will make them mentally sharp and competitive. Passing competitive tests will be smoother with normal guidance and usual effort.
Students of fine arts and commerce will have no problem with their courses. Language and communication students will excel in their educational careers.
This month the configuration of stars facing you is out to bless you and you may expect your educational pursuits to fare quite well. Those pursuing dance, music, painting, sculpture and the other fine arts are in for an extremely productive time. In fact, some of you may go on to score notable successes.
This would also apply to people studying languages journalism, or the other forms of mass-communications. Here also notable success may come your way. Beauticians too may fare quite well. Further, those appearing for competitive examinations may also succeed in their objectives with just about the normal kind of effort.
Libra Monthly Health Horoscope
December 2021 Libra horoscope foretells splendid prospects for health affairs. Stellar positions are auspicious and this will not allow any serious health hazards to bother you. Even chronic ailments will be under control and minor health problems can be taken care of by medical help. With good health, your attention should be on preserving it through good fitness regimes coupled with healthy diet plans. Stress levels should be kept under control by resorting to relaxation techniques and proper scheduling of activities.
A month during which the stars are out to bless you with good health and you really have nothing much to worry about. Even those given to chronic disorders like rheumatism and ailments of the digestive tract like excess of wind and flatulence would experience considerable relief.
This month as already mentioned is quite favourable, but still you should bear in mind that an unfavourable environment could adversely affect your health. Therefore, as far as possible avoid surroundings and people of the unpleasant variety, since this would have a direct bearing on your health. Any throat infection should be promptly treated. This apart, you can expect smooth sailing.
For December, Libras should focus on only one thing – relaxing, and resting. You should take a break from all the hard work you put in throughout the entire year. You should not give up on any opportunity for a trip, be it a family trip, or office outing. During December, you should take extra care of your health, especially your skin as it makes you vulnerable to many infectious diseases, and allergies. Consult your doctor if necessary.
Best Days Overall: 7, 8, 17, 18, 27, 28
Most Stressful Days Overall: 5, 6, 12, 13, 19, 20, 21
Best Days for Love: 1, 2, 5, 6, 11, 12, 13, 14, 15, 22, 23, 24, 25
Best Days for Money: 1, 2, 6, 8, 9, 16, 18, 25, 28, 29, 30
Best Days for Career: 3, 4, 12, 13, 19, 20, 21, 24
Important numbers: 3, 4, 10
December important dates: 2, 4, 8, 15, 25
Horoscope December special note:
"At the end of the month, you'll be the center of attention because of a certain event that happened in the past. However, before you start a discussion on this subject, think carefully about what you want to say, then do not be ashamed of the words you said."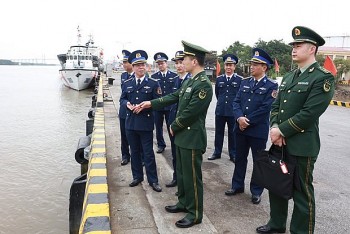 Focus
Vietnam Coast Guard exchanges with other countries