Vietnamese-Korean family Teach Children About Nature Through Camping
A Vietnamese mother regularly holds camping trips to teach her daughter to love and protect nature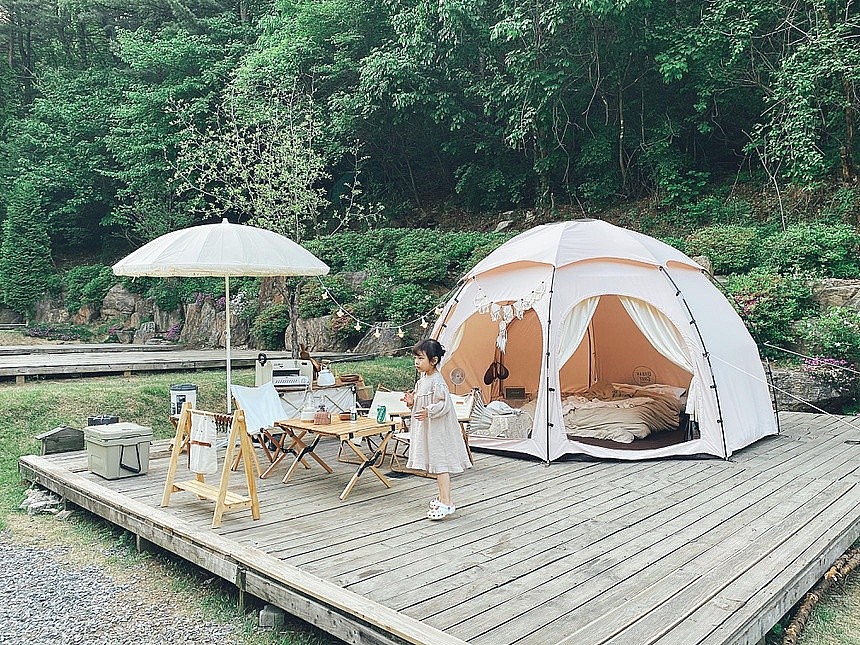 Heyri inside her family's tent. (Photo courtesy of Nhung Nguyen)
Nhung Nguyen, a Vietnamese girl born in 1988, currently lives with her husband and 4-year-old daughter in Seoul, South Korea. Whenever they have spare time, the couple takes their daughter camping, giving her lessons about nature.
Camping in deserted places to avoid contact during the pandemic
Nhung met her husband when they studied in Australia, a country of wild beauty and numerous tourist destinations, where she spent many weekends camping with friends. Since then, she has always wished to organize camping trips with her family.
"Because I have a little child, I have to research carefully before each trip makes sure she is safe and comfortable. I chose a large tent, large enough to have a place to sleep and a space for the whole family to eat. The tent should be durable to protect the family, whether it is rainy or sunny," she said.
Nhung said such tents cost from VND 10-30 million (US$ 434-1,304). The current tent her family uses costs about VND 50 million.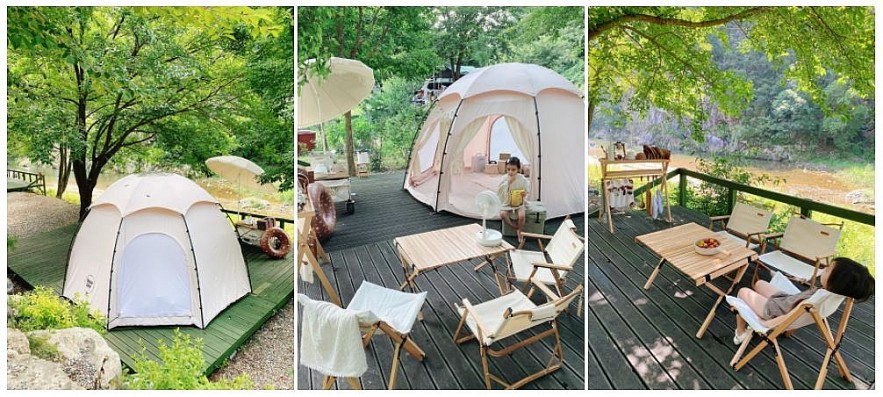 (Photo courtesy of Nhung Nguyen)
In Korea, relatives do not visit each other as much as in Vietnam. Therefore, her family often travels in their free time. Due to the pandemic, they avoid going to crowded places, so camping is the best option. Nhung cannot remember how many places her family has visited.
"When we have time for traveling, I book a camping site then pack up. Because of my little girl, I choose areas with electricity and flat terrain. We buy enough food for 3-4 days in advance and store it in a mini-fridge," Nhung said.
"I am fortunate to have loving parents-in-law. When the time is arranged, the grandparents will come to Vietnam to celebrate Tet and travel with their in-laws. Or my parents, brothers and sisters from Vietnam will all go to Korea together. For me, it doesn't matter where I go, what matters is who I go with."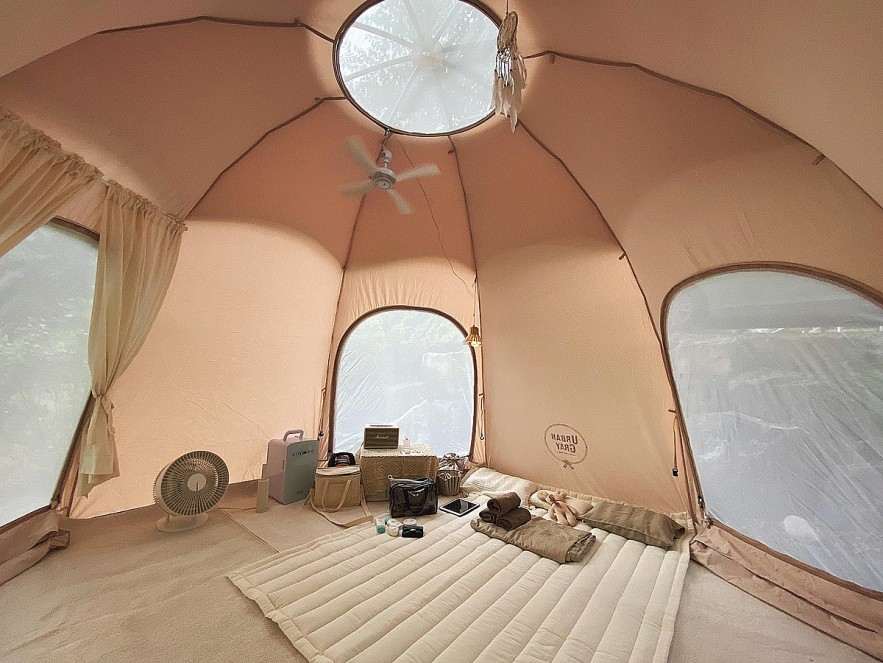 Inside the tent. (Photo courtesy of Nhung Nguyen)
Teaching her daughter to love nature
Nhung said children in Korea were educated about environmental protection from a very early age. Children always observe and learn from adults. Therefore, if parents cherish each tree, grass, and flower, their children will learn from that. Nhung wants to give her daughter a healthy and meaningful childhood.
"I take my children to streams for fishing every summer. We go to the mountain to watch the yellow leaves in fall, enjoy blooming flowers in spring, and skiing in winter. These are annual family activities. In addition, we have different experiences such as harvesting fruit, growing vegetables, tending sheep, and milking cows," she said.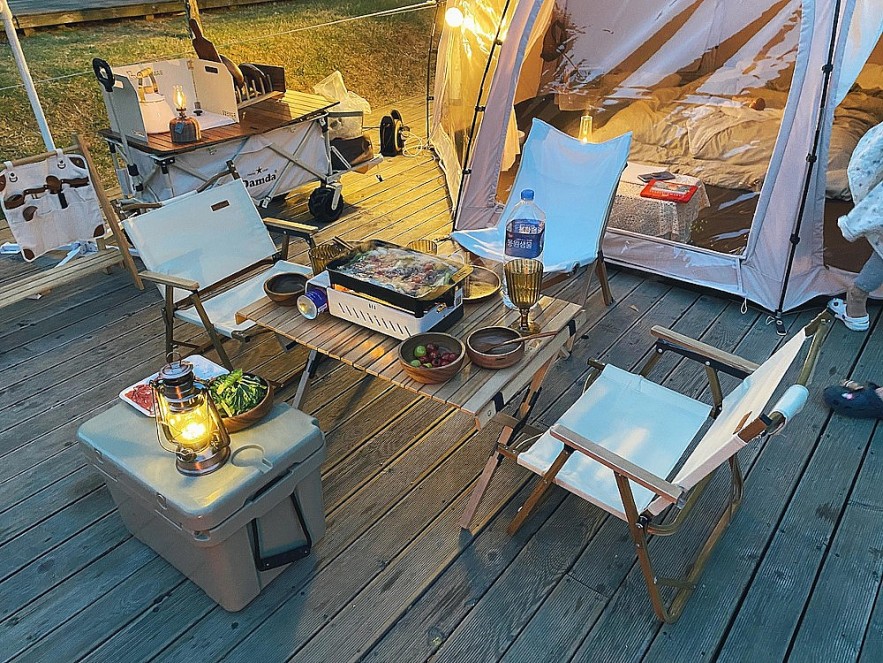 (Photo courtesy of Nhung Nguyen)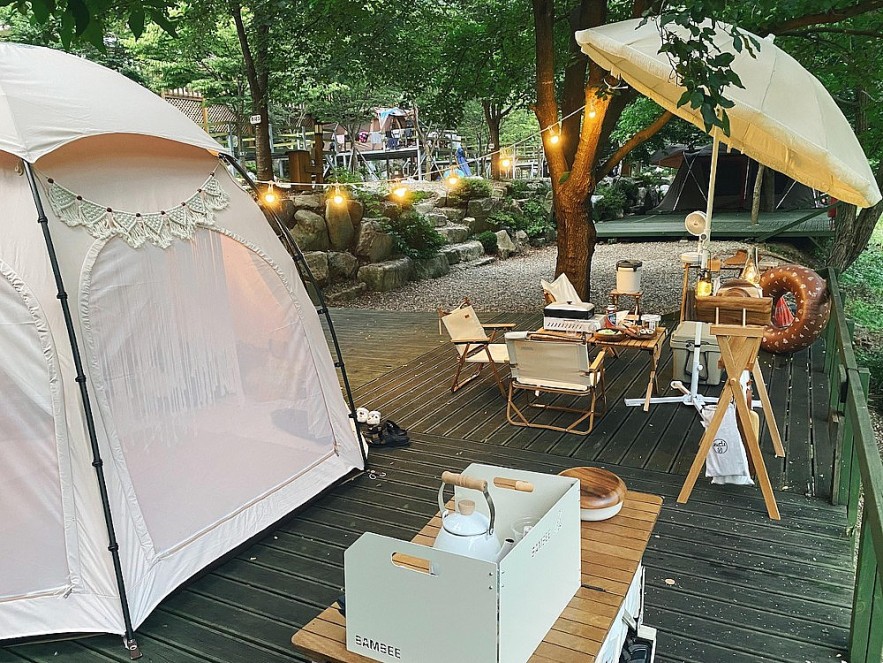 (Photo courtesy of Nhung Nguyen)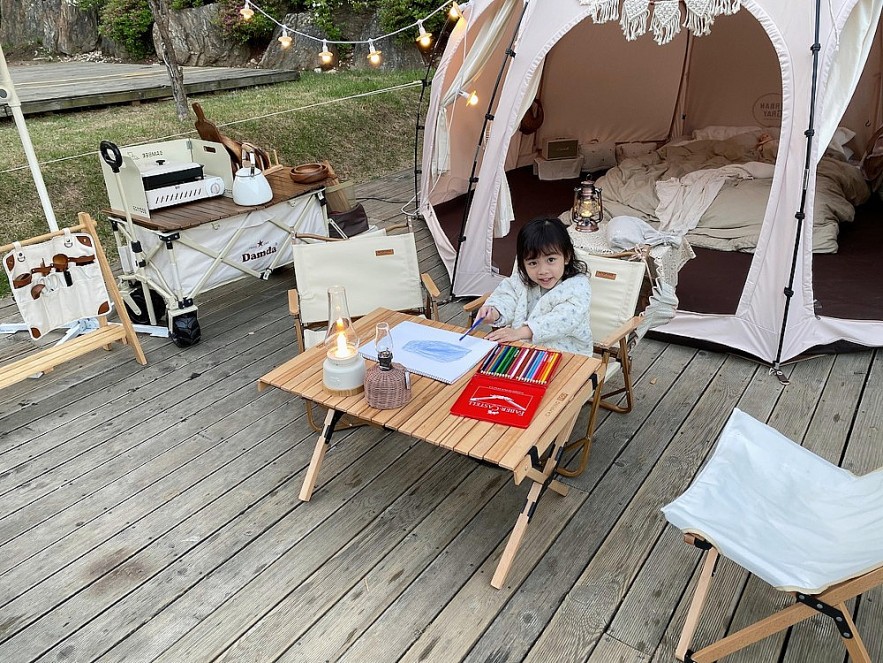 (Photo courtesy of Nhung Nguyen)
Her child, Heyri, loves spending time outdoors. She can spend hours walking in mud to find clams or running on the grass. Before the pandemic, Nhung and Heyri visited Vietnam four times a year, but they have unable to do so for more than a year.
"I want Ri to love Vietnam and have close feelings for her relatives, so we visit Vietnam as regularly as possible. We always celebrate the Lunar New Year in Vietnam. However, traveling is something of a luxury during this period. Last year, because of the epidemic, I celebrated Tet in Korea for the first time," she said.
"Camping is a healthy activity. However, when the pandemic broke out, it was only suitable for us to go camping at home. It's also an interesting trend," said Nhung, adding that family camping has become popular in Korea since the pandemic.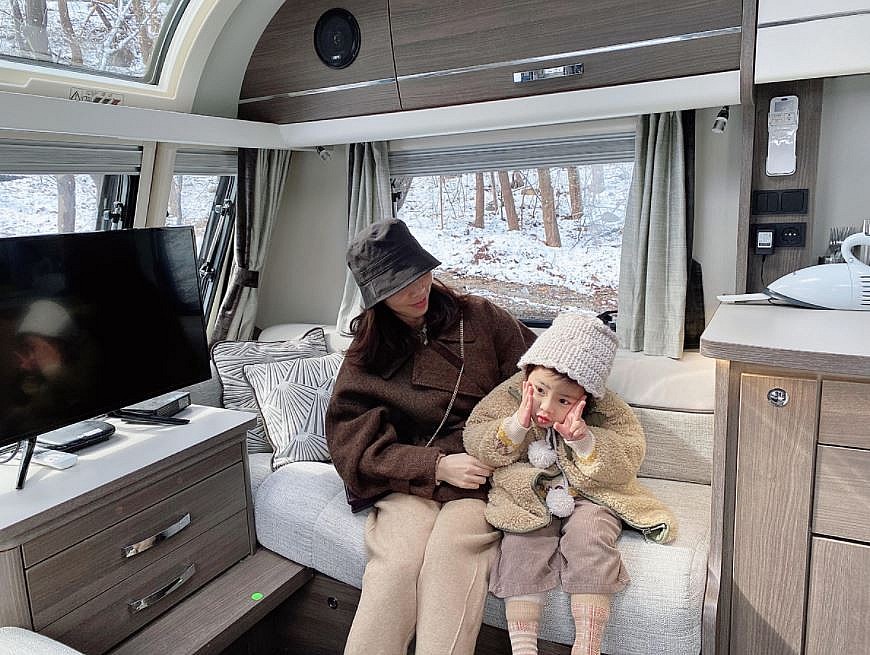 Nhung and her child. (Photo courtesy of Nhung Nguyen)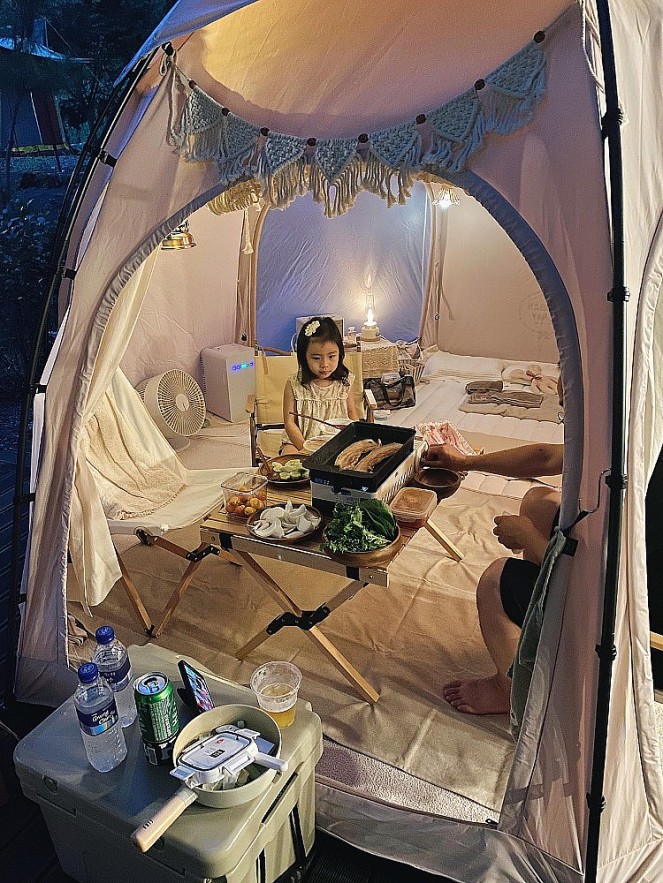 (Photo courtesy of Nhung Nguyen)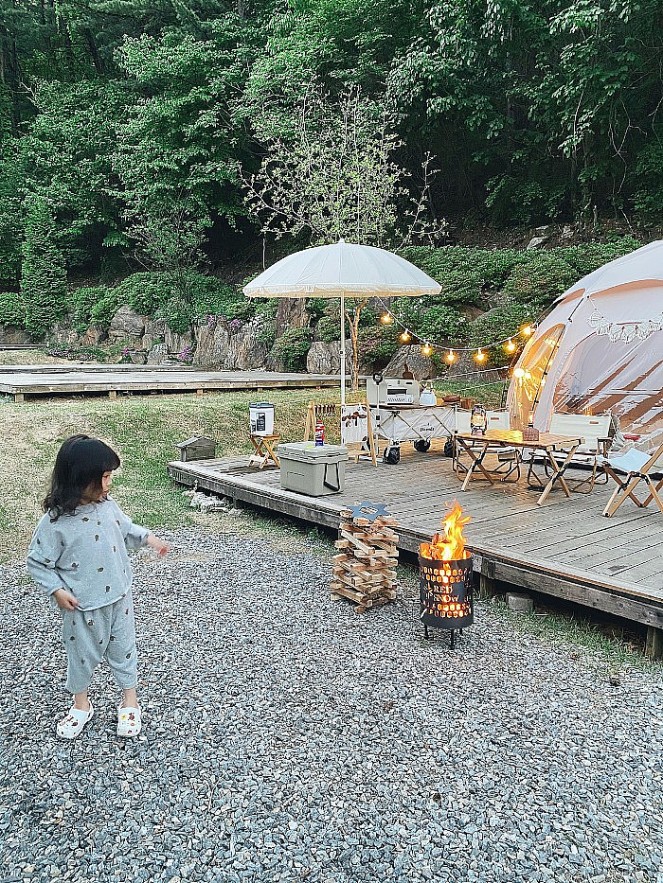 (Photo courtesy of Nhung Nguyen)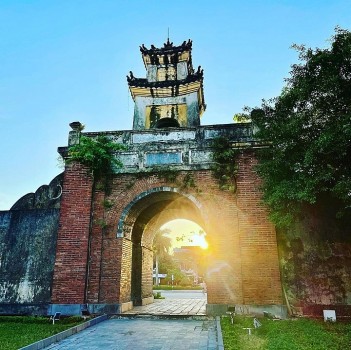 Travel
Quang Binh has many natural wonders as well as magnificent man-made architecture, one of which is Quang Binh Quan