Vietnam expects to become a cloth face mask production giant
In order to meet the demand of face mask for Covid-19 prevention, Viet Nam businesses have improve their abilities and innovation for mask production. This makes Vietnam able to become a large-scale cloth face mask producer in the world, according to the Ministry of Industry and Trade (MoIT).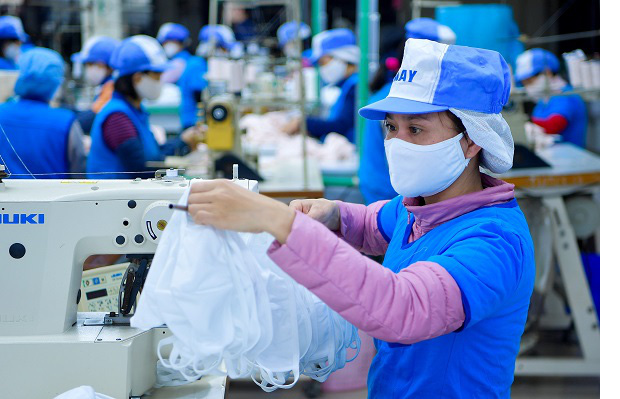 Vietnamese businesse are able to produce more than 200 miliion face masks monthly (Photo: Vinatex).
The MoIT reported that Viet Nam houses about 50 textile firms which are competent to daily produce 8 million cloth face masks or monthly churn out about 200 million ones.
The domestic firms no longer have to rely on imported materials such as antibacterial fabrics or chemical substances. Instead, they could produce antibacterial fabrics made from domestically biological materials and are operating under their capacity due to the lack of customers and orders. So far, a few enterprises reported that they got long-term contracts on face masks production.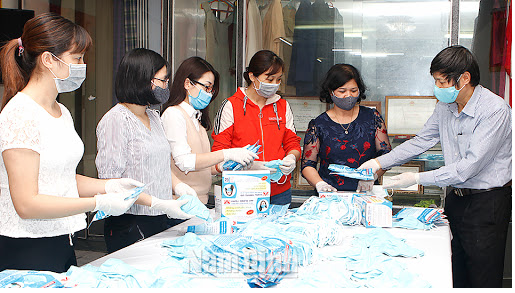 Nam Dinh silk textile company produces anti-bacterian cloth from domestic bio-material by itself (Photo: baonamdinh)
Simple cloth face coverings are recommended to slow the spread of the virus and help people who may have the virus and do not know it from transmitting it to others.
Beside 2-layer masks with 1 layer made in antibaterian cloth, many Vietnamese businesses has upgraded 3-layer and 4 -layer mask production with water-resistant and splash-resistant cloth added.
Furthermore, many kinds of face masks are innovated to fix their forms with a gap in front of nose for easy breath, prevent form changing when speaking, also their strap and nasal splint are improved for long time use, whole face fixing and high protection and bacterial filter.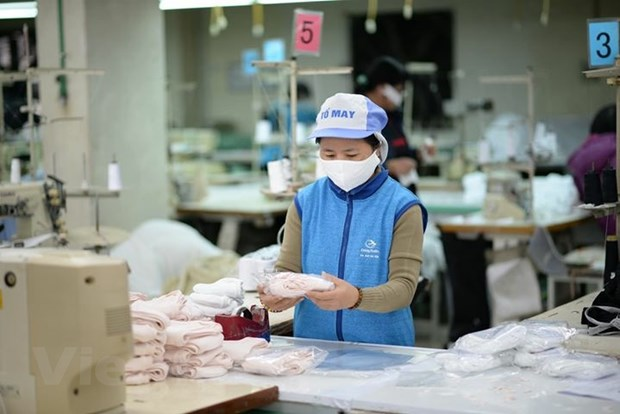 (Photo: illustration)
MoIT asserted that "" Vietnam is able to produce face masks at a lagre scale, both meet domestic demand and qualified export". Vietnam is also supposed to the world cloth face mask manufacturer. .
However, in the world market, face masks only mean medical ones. Cloth face masks are unpopular. Hence, the MoIT proposed enterprises advertise the benefits of cloth masks and encourage customers to use the products.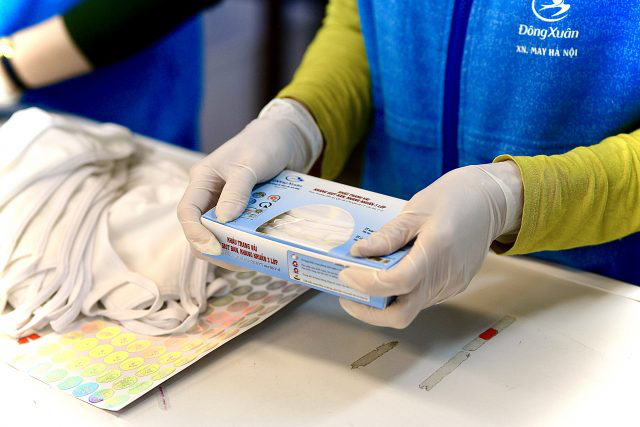 Photo: Vinatext)
The Ministry also noticed domestic firms pay attention to quality requirements in foreign markets and seasonal factor of the products.
The Ministry added that it had planned to connect cloth face mask producers and distributors, shopping mall systems, large supermarkets for business assistance and domestic consumption promotion.
The bigger ability of production will be the opportunities for Vietnamese busineses to step into the world market under the assistance and support by Vietnam overseas agencies promoting for export activities.
Earlier, in Resolution 20/NQ-CP, dated February 28, medical mask exports are allowed for international aid and assistance purposes (maximum of 25% of the output for exports and 75% for domestic use).
The regulation targets to give a priority to front-line medical workers in the fight against the COVID-19 pandemic in Viet Nam.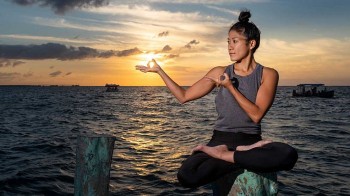 Overseas Vietnamese
With a view to inspire greater compassion, kindness, and empathy in the world, Caroline Vo left her high-paid job and came up with the idea to build an online yoga practice community.