Plan International Vietnam pledges over VND 10.5 billion to support flood-hit Quang Tri province
Over VND 10 billion was pledged to people affected by recent floods and storms in Quang Tri province by Plan International Vietnam.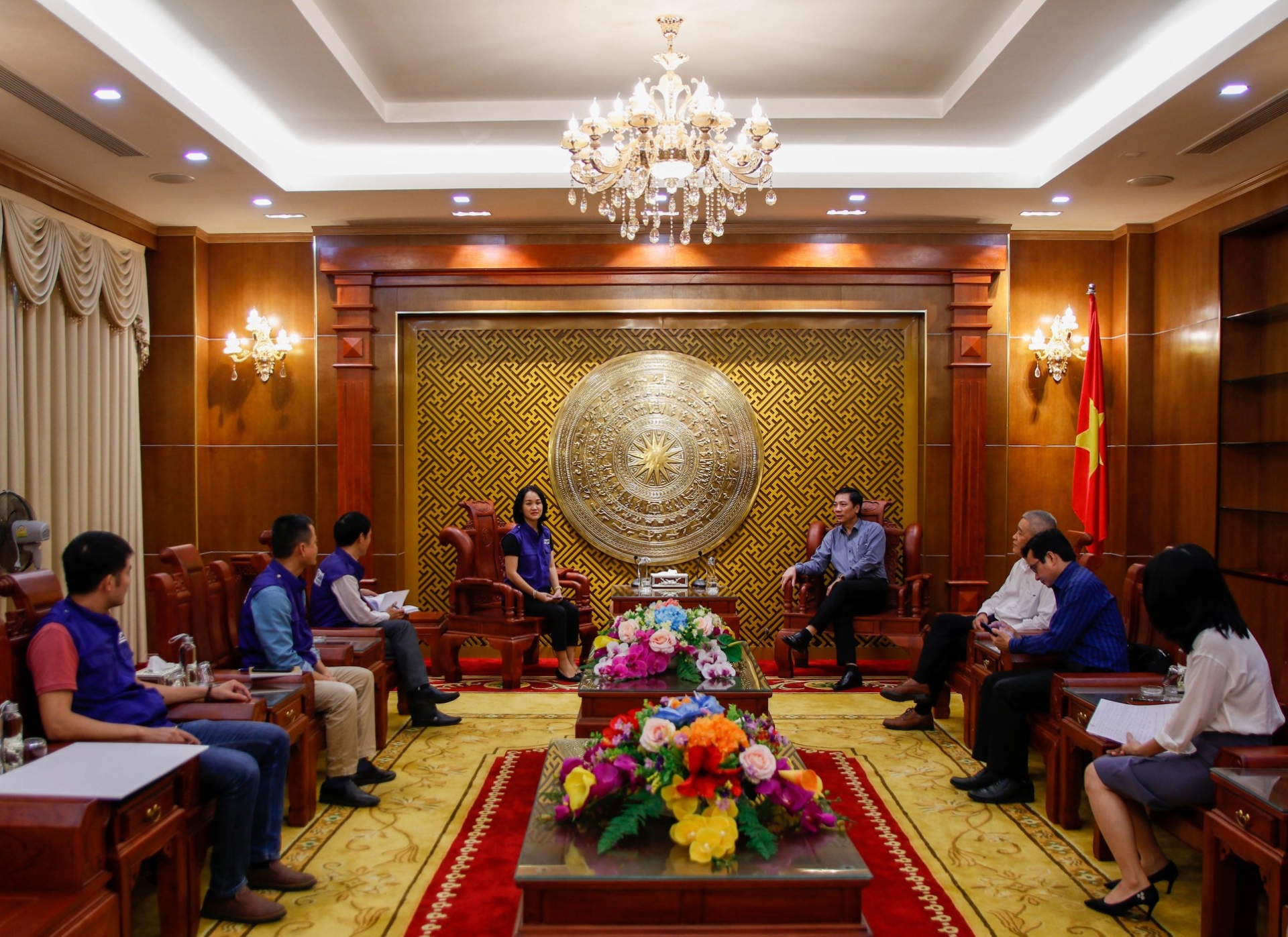 At the meeting. Source: Plan International Vietnam
On November 23, representatives of Plan International Vietnam and Quang Tri Provincial People's Committee, Department of Planning and Investment, Department of Foreign Affairs had a meeting to update on emergency response and early flood recovery in two districts of Dakrong and Huong Hoa in Quang Tri province.10
Representing at the meeting were Plan International Vietnam's delegation led by Pham Thu Ba, Nguyen Tran Nguyen, and Phan Dinh Hiep had a meeting with Hoang Nam, Vice Chairman of Quang Tri Provincial People's Committee, Truong Chi Trung, Director of the Department of Planning and Investment and Nguyen Duc Quang, Deputy Director of the Department of Foreign Affairs.
Hoang Nam, Vice Chairman of Quang Tri Provincial People's Committee updated the heavy losses in property and people in Quang Tri province from the historic flood. He also shared that although there was support from the government, organizations, and individuals on food for people, the restoration of livelihoods and production after storms and floods is still a challenge.
The Provincial People's Committee also appreciated the efforts and activities of the Plan organization in Quang Tri during the past 25 years in terms of practicality and efficiency as well as in the emergency response and early recovery from the flood and the commitment to facilitate and coordinate with Plan International Vietnam to complete the program.
At the meeting, Plan International Vietnam announced a pledged budget of VND 10.5 billion (USD 451,000) from Plan International's funds, funding sources from the governments of Ireland, Australia, the Netherlands, and Sweden to the people of Quang Tri in 15 communes severely affected by storms and floods in two districts Dakrong and Huong Hoa, deployed within six months.
Plan International Vietnam, with the mission of coordinating a EUR 2 million (VND 55 billion) project supported by the Dutch government, has started a project of emergency response and post-flood reconstruction with Care International, World Vision International and Oxfam as well as local partners in four provinces of Ha Tinh, Quang Binh, Quang Nam, Quang Ngai to enhance cooperation and efficiency in project implementation.
Plan International Vietnam will implement the second phase of support, focusing on hygiene packages for households, supporting children, and teachers coming back to school with direct support such as warm clothes, book bags. At the same time, the organization and partners also initiate preparations for the next activities supporting education such as school supplies, tools, medical supplies, supporting learning materials and repairing the school system, playgrounds, clean water, and livelihood restoration activities in the form of seedling provision, agricultural training, animal husbandry, and cash assistance.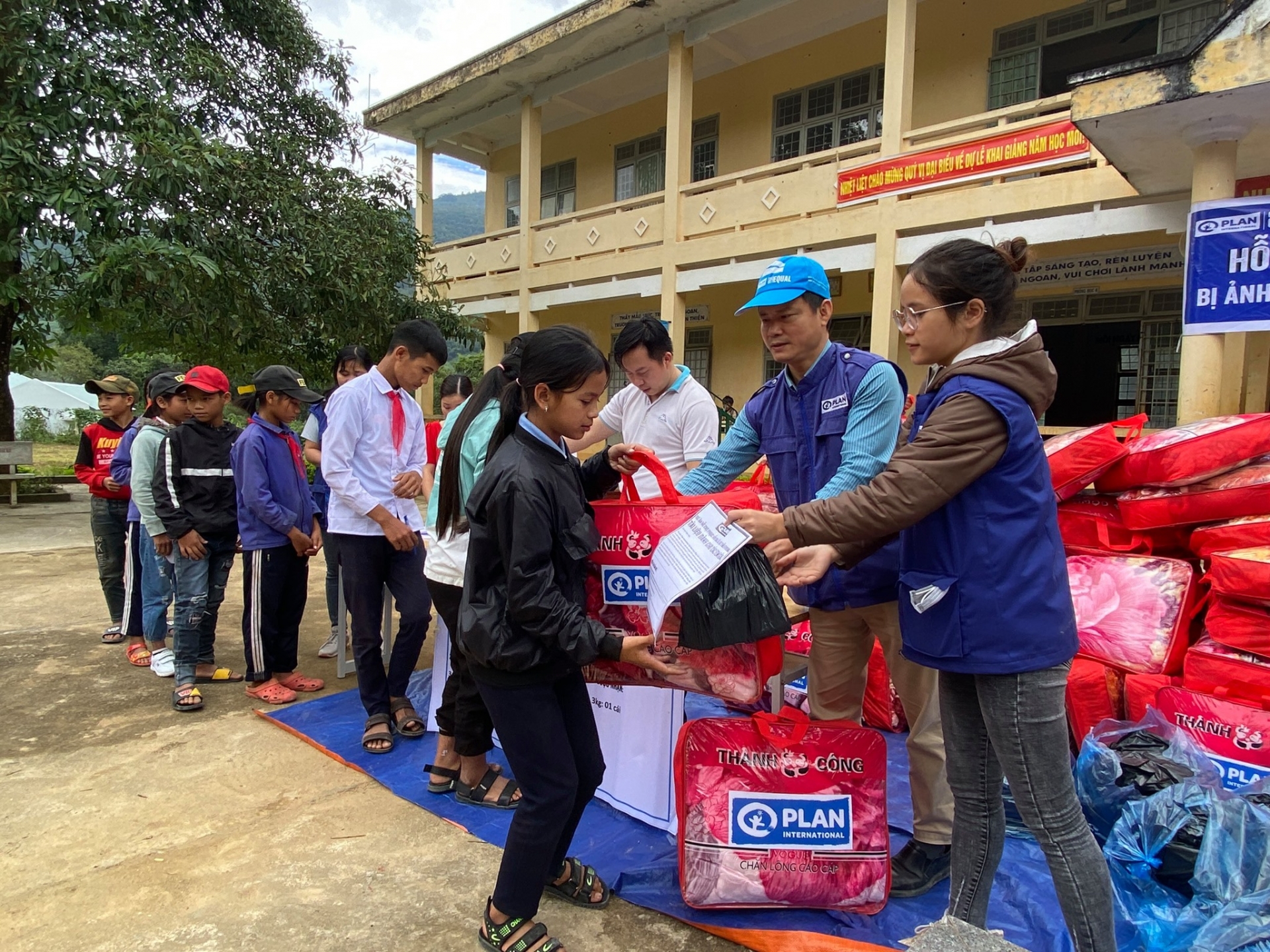 Plan International Vietnam provides relief to people in six communes affected by storm No. 9 in the two districts of Kon Ray and Kon Plong, Kon Tum province.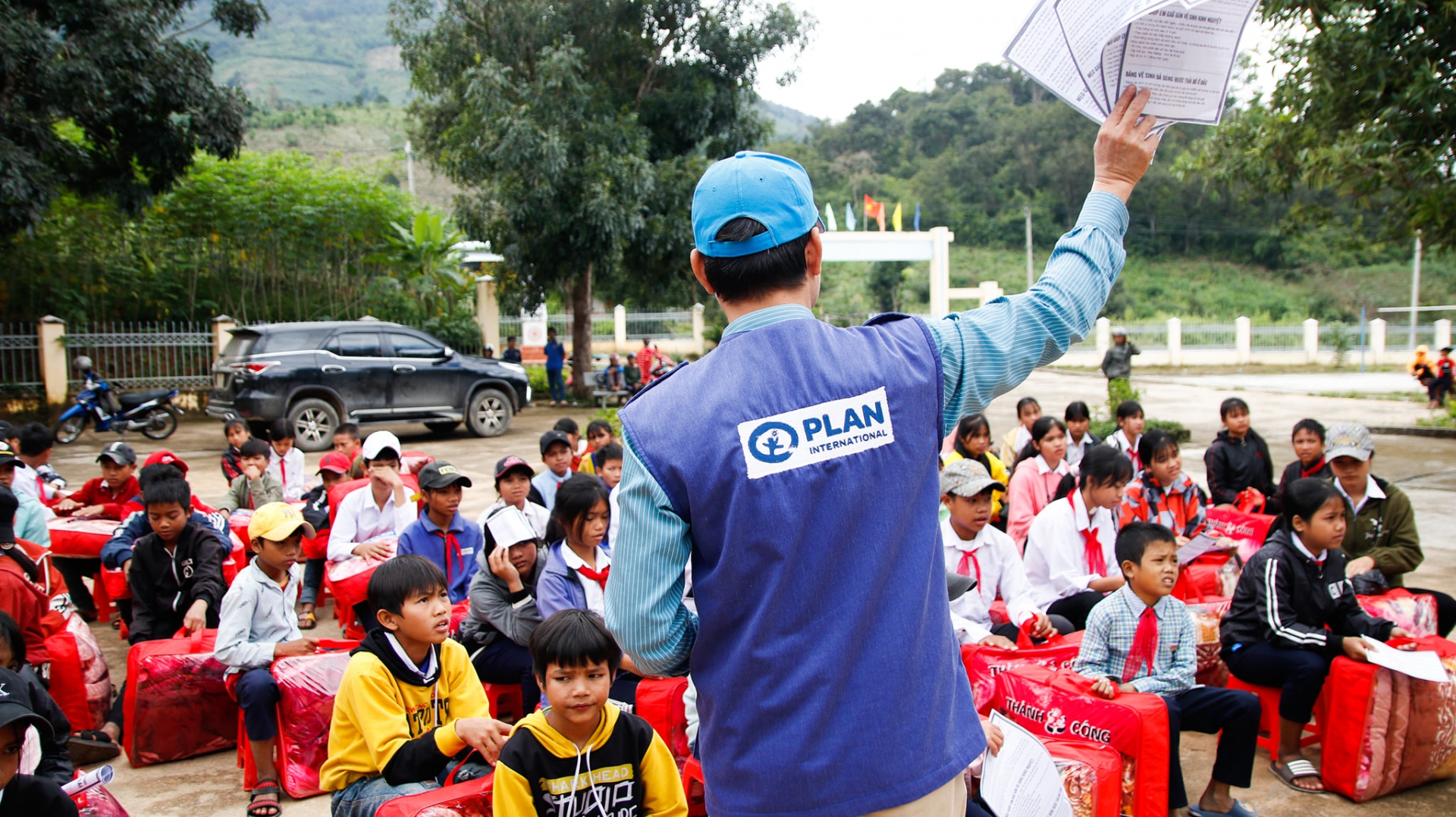 During Plan's last relief package distribution in Kon Tum, the organization added some guidance materials for families and girls in addition to essential items. Child protection materials for families guide parents to ensure their child's safety and details how to care for their child's mental health during and after natural disasters. Guidance for girls helps them properly clean for the best health.
As of November 16, Plan International Vietnam has reached out and provided emergency support to 40,296 individuals (equivalent to 11,897 households) in severely affected communes in three provinces of Quang Binh, Quang Tri and Kon Tum. The first phase of relief efforts focused on food and household hygiene items. Total confirmed funds EUR 1.15 million (equivalent to VND 31.6 billion) will continue to be used to support people in food, education, child protection and livelihood restoration after natural disasters.
Plan International is continuing the process of preparing for the second relief package delivery to be carried out from November 24 to 28 in Quang Binh and Quang Tri provinces.
Quang Tri bore the brunt of six floods and two strong tropical storms in October and November. Many schools were forced to close while hundreds of public works destroyed. Thousands of houses were submerged or collapsed./.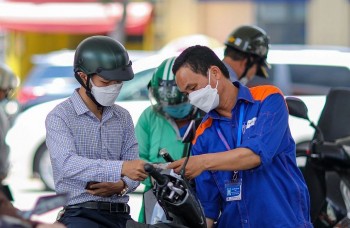 Economy
Vietnam Business & Weather Briefing (Oct 2): Binh Duong lures foreign investors with special care, the North and Central regions continue to have heavy rains, leading to the risk of flooding, flash floods, and landslides.