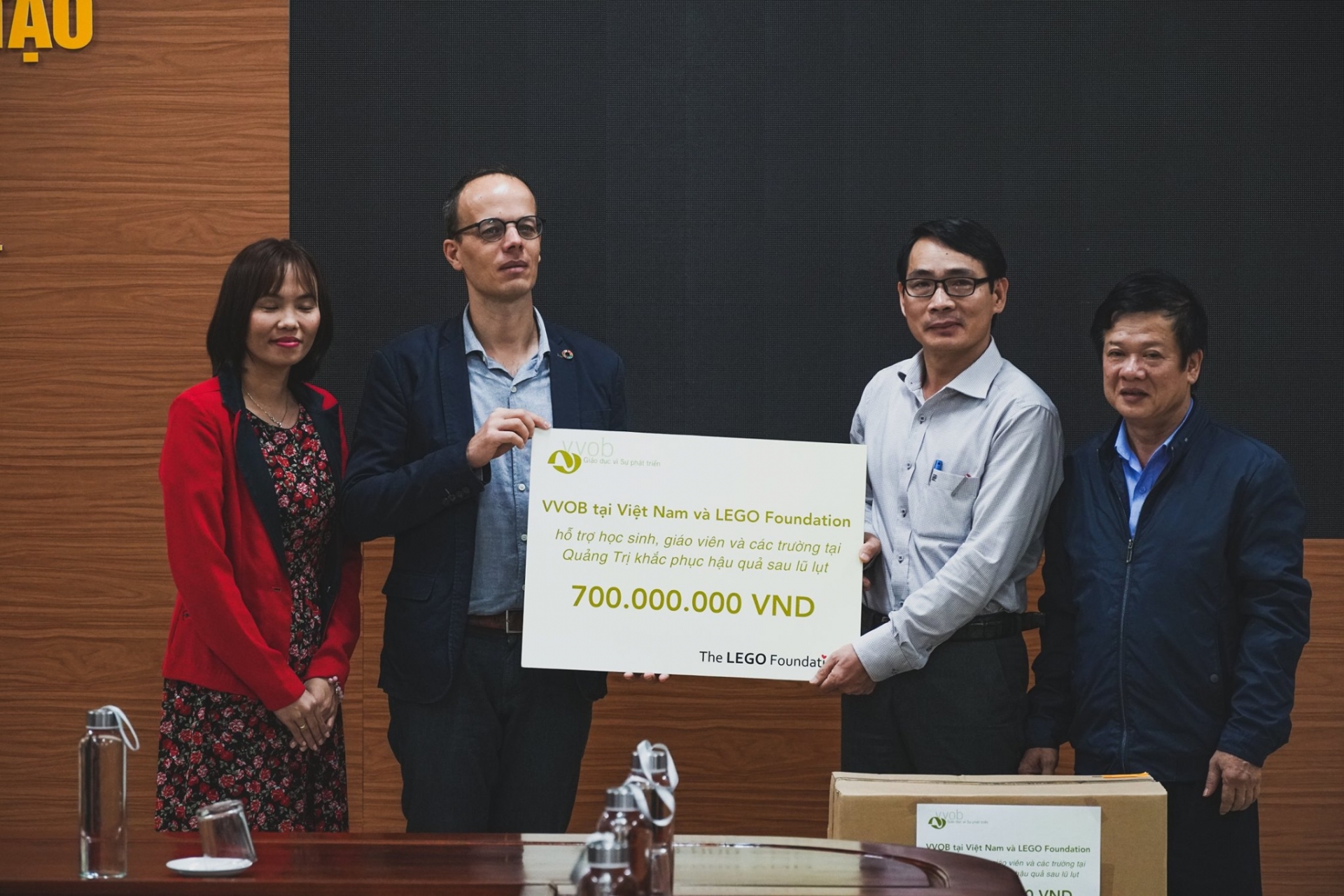 Wouter Boesman - Country Programmes Manager of VVOB in Vietnam symbiotically hands over the aid to Quang Tri Department of Education and Training.
A series of tropical storms have caused floods, landslides and tremendous damages in the central provinces of Vietnam. Quang Tri was one of the provinces with the heaviest losses in both human lives and property. Many schools were also damaged and still submerged underwater.
n order to promptly support the education sector in Quang Tri, VVOB pledged to support VND 700 million (USD 30,000) in teaching and learning equipment. These donation will be supplied for students and teachers at schools that suffered heavy losses due to natural disasters.
This support package will be transferred to 20 schools that were severely damaged by natural disasters in the area. The purpose is to help students quickly stabilize their learning process and to help teachers apply learning through play methods.
During the visit, Wouter Boesman - Country Programmes Manager of VVOB in Vietnam discussed with Mai Huy Phuong - Deputy Director of Quang Tri Department of Education and Training. He expressed his sympathy and hope that the children as well as teachers and schools will soon overcome difficulties, continue to learn and create the bright future.
Quang Tri Department of Education and Training reported that the local education sector suffered a total of VND 9.5 billion (USD 408,000) in damages. Many schools have been submerged, subsided, have damaged fences or fallen trees. Furniture and equipment are also damaged.
VVOB – education for development is an organisation based in Belgium with more than 35 years of experience in sustainably improving the quality of education systems.
VVOB has been working in Vietnam since 1992.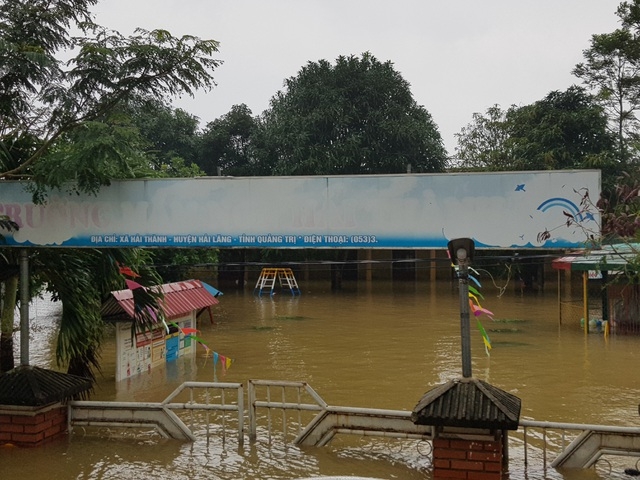 A flooded school in Hai Dinh Commune, Quang Tri.
The Canadian Government also has announced CAD 555,300 (USD 426,000) aid through CARE Canada and Oxfam-Quebec to support approximately 32,000 people in Ha Tinh and Quang Tri province overcome the consequences of the recent floods.
The aid package will last for six months with a focus on improving the capacity to ensure food security, housing, water resources, and sanitation.
CARE Canada and Oxfam-Quebec are members of the Humanitarian Alliance currently present in 154 countries around the world. When a disaster occurs in a locality, members of the Alliance can devise quick and appropriate responses and solutions./.
Hannah Nguyen