Microsoft permanently closes retail stores around the world, focusing to online sales
Microsoft said on June 26 that it will close its stores around the world, moving its retail operations online and keeping only four locations that will be transformed into "experience centers".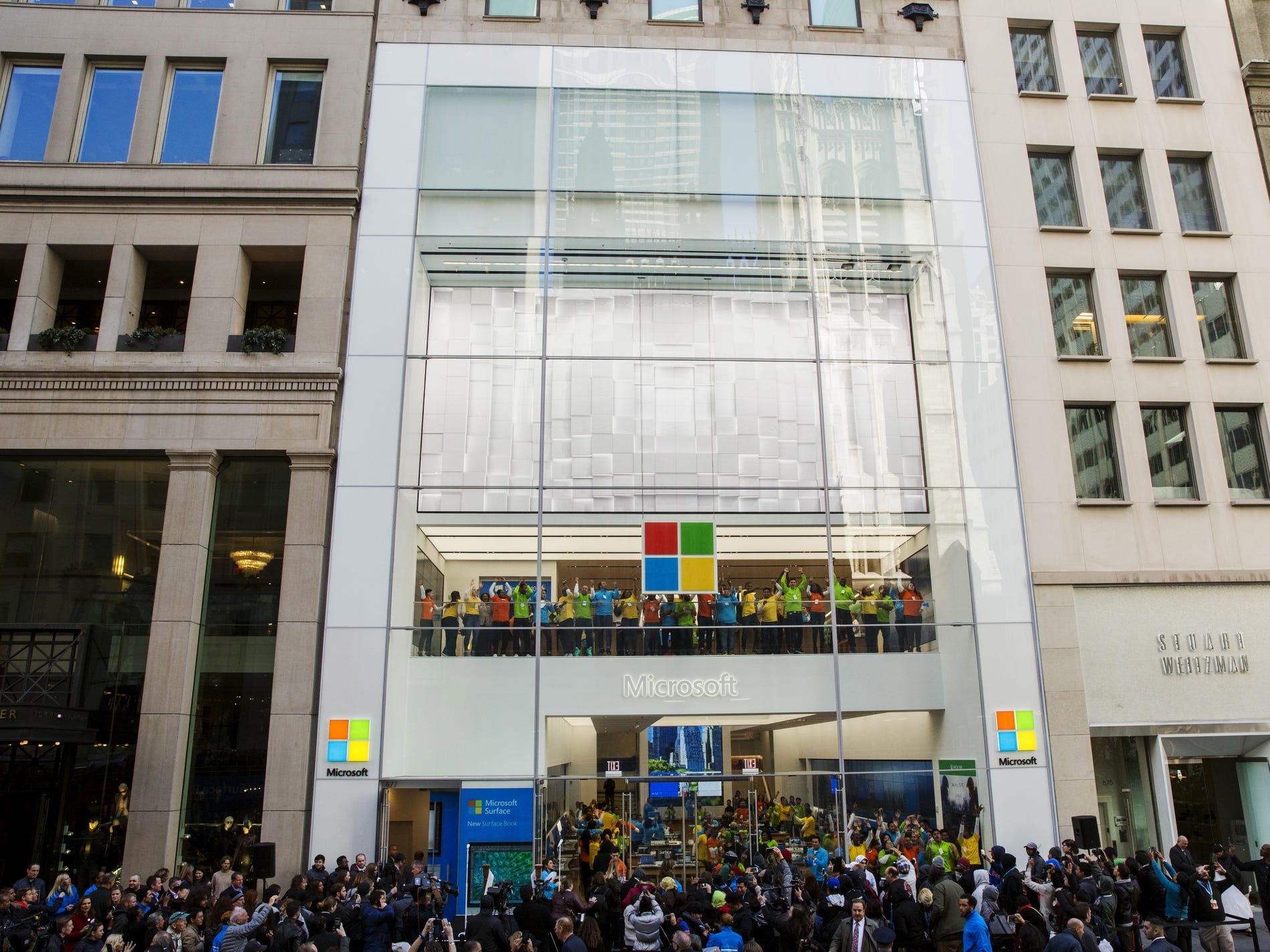 Microsoft said in a blog post on Friday that it would permanently close its retail stores around the world and moves sales almost entirely online. Photo: Reuters
The tech giant Microsoft said it would still keep some physical experience centers to serve customers at its Sydney, New York City, London, and its Redmond campuses, which will be "reimagined" as experience centers since they will no longer sell products.The company has 83 stores worldwide including 72 in the U.S.
"Our sales have grown online as our product portfolio has evolved to largely digital offerings, and our talented team has proven success serving customers beyond any physical location," said Microsoft Corporate VP David Porter. "We are grateful to our Microsoft Store customers and we look forward to continuing to serve them online and with our retail sales team at Microsoft corporate locations."
Microsoft said it will set aside US$450 million to cover the costs of closing the locations.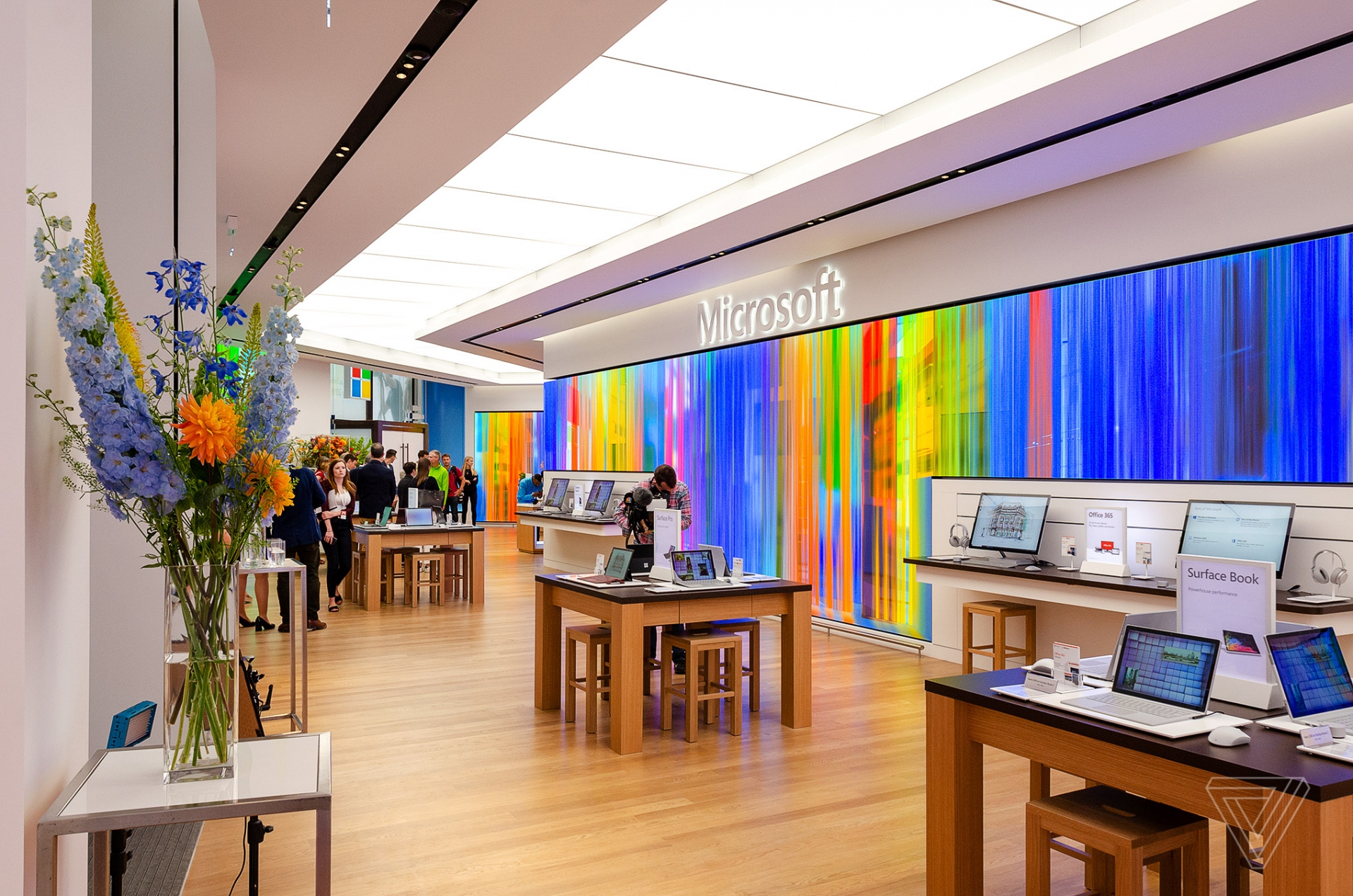 Microsoft's store in London. Photo: Tom Warren/The Verge
A spokesperson told Business Insider there were no planned layoffs as a result of the closures. "All employees will have the opportunity to stay with Microsoft," they said.
"It is a new day for how Microsoft Store team members will serve all customers," said Porter. "We are energized about the opportunity to innovate in how we engage with all customers, maximize our talent for greatest impact, and most importantly help our valued customers achieve more".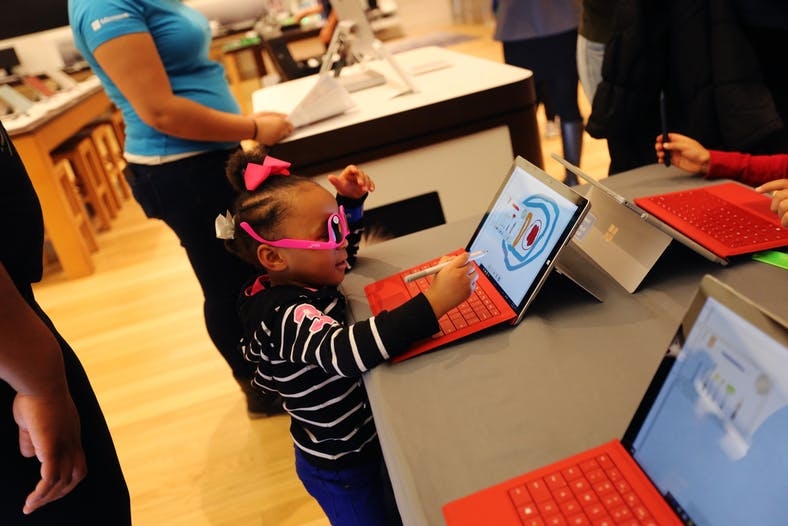 Customers come to experience Microsoft's products in a Minnesota store at the Mall of America. Photo: Ellen Schmidt/ Star Tribune
Microsoft in recent years has been relying more on its enterprise services such as cloud computing, with the retail locations focusing on its Surface tablets and laptops as well as Xbox gaming gear. But the physical stores failed to gain the momentum of rival Apple.
Independent technology analyst Neil Cybart said the closings are coming because "the Surface business increasingly looks to be losing momentum in the consumer space", quoted AFP.
According to The Verge, since many Microsoft stores are in shopping centers and malls, the continued closure hasn't stood out as unusual. In US states that are taking a cautious approach to restoring retail operations — to avoid a resurgence of the novel coronavirus — most malls remain closed. There have already been spikes of COVID-19 cases in regions with more relaxed guidelines, which has led Apple to re-close some stores where it had only recently welcomed customers back in.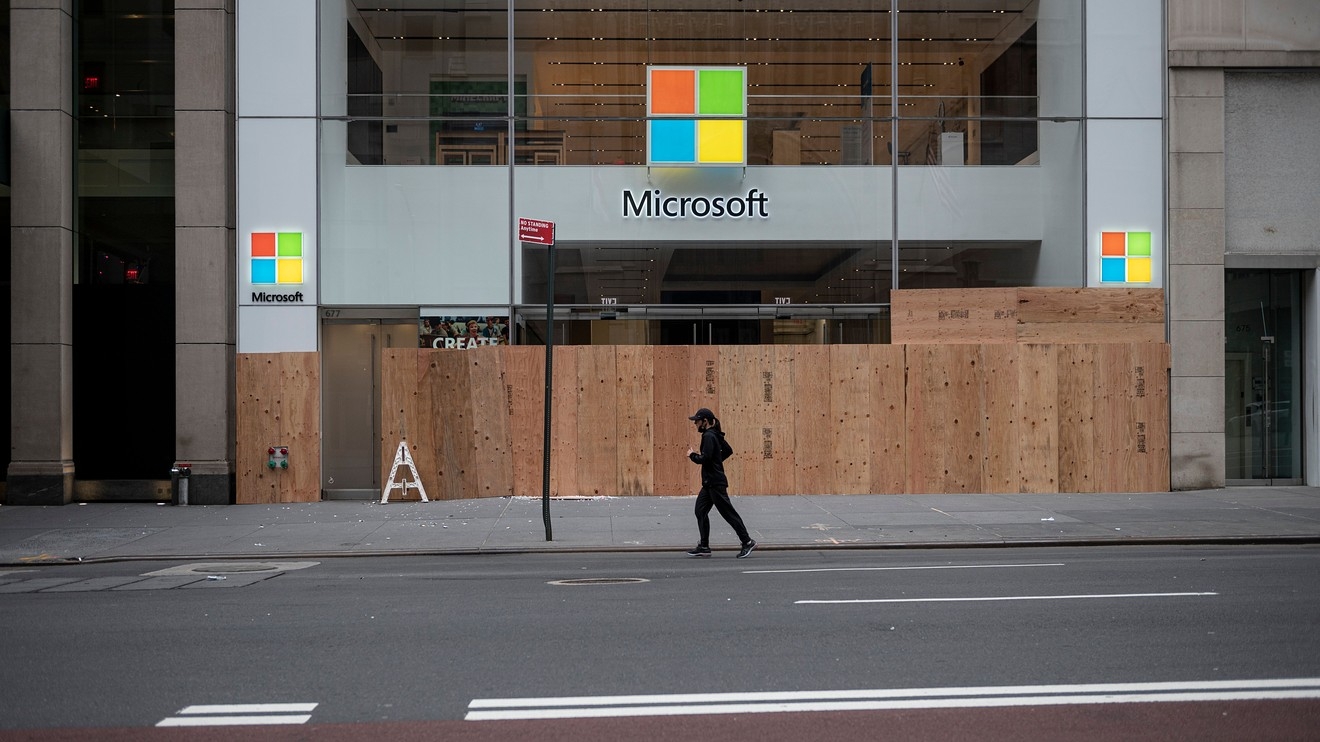 After they were closed down by the COVID-19 pandemic, Microsoft has decided to close its retail stores permanently. Photo: AFP via Getty Images
Microsoft says it is permanently closing nearly all of its physical stores around the world. Like other retailers, the company had to temporarily close all of its stores in March due to the coronavirus. Video: KTNV Channel 13 Las Vegas
Apple is temporarily closing 11 stores in the South and West of the United States in response to worsening outbreaks of the coronavirus, reported NBC News on June 20.
"Due to current COVID-19 conditions in some of the communities we serve, we are temporarily closing stores in these areas," the company said in a statement.
"We take this step with an abundance of caution as we closely monitor the situation and we look forward to having our teams and customers back as soon as possible," it added.
The temporary closings are in Arizona, Florida and North and South Carolina, four states where the daily numbers of reported cases of infection continue to rise to at or near record levels.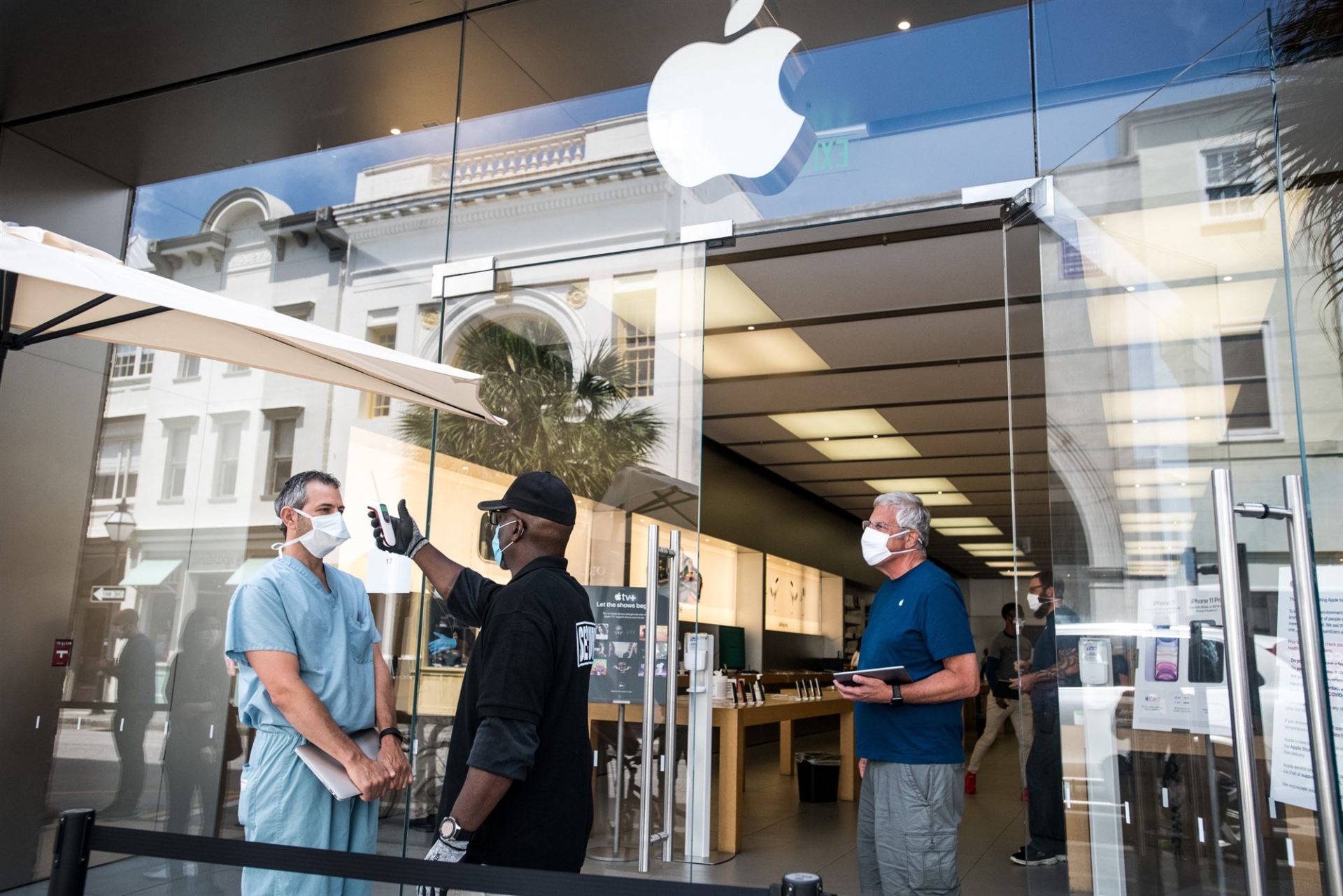 A security guard takes the temperature of a customer outside the Apple store in Charleston, S.C. Photo: Sean Rayford / Getty Images