AI startup named Inductiv is bought by Apple to improve Siri's performance
Apple Inc. bought machine-learning startup Inductiv Inc., adding to more than a dozen AI-related acquisitions by the technology giant in the past few years, reported Bloomberg on May 28.  
Apple has acquired the machine learning startup Inductiv Inc. to improve Siri's capacities. Photo: Bloomberg
Continuing its hot streak of acquisitions, Apple has purchased a machine learning startup named Inductive to improve Siri. The company reportedly developed a technology that automates the job of identifying and rectifying errors in data by using AI, so that the clean data can be used to train machine learning models.
As per a Bloomberg report, Inductiv's team - a Canada-based company that uses AI to correct data -recently joined Apple to work on several different projects including Siri, machine learning, and data science. The startup was founded by professors from Stanford University, the University of Waterloo, and the University of Wisconsin.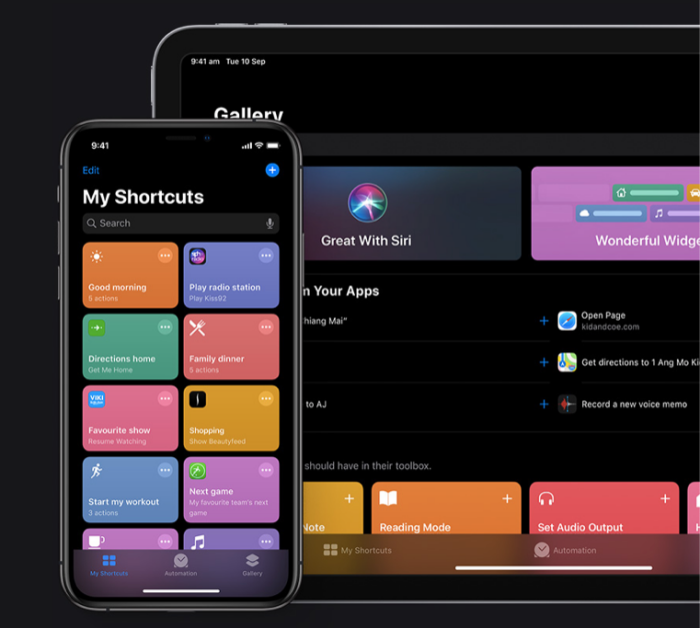 Apple puts more focus on Siri. Photo: hardwarezone
Even though Apple has confirmed the deal, the company has not revealed financial details or how the acquisition aligns with the company's ongoing work at enhancing Siri's capabilities. It seems that Apple "buys smaller technology companies from time to time," with the focus on Siri. Another reason for the deal is that, the move is set to increase Apple's presence in the Seattle region where the tech giant has been building an engineering outpost for the past two years, according to a GeekWire report.
It is interesting to notice that, one of the co-founders of Inductiv is Christopher Ré, who also co-founded a company called Lattice Data that was acquired by Apple back in 2017. Inductiv joins an ever-expanding list of acquisitions by Apple in recent years, including Xnor.ai, Tuplejump, Laserlike, Turi, and Perceptio, among others.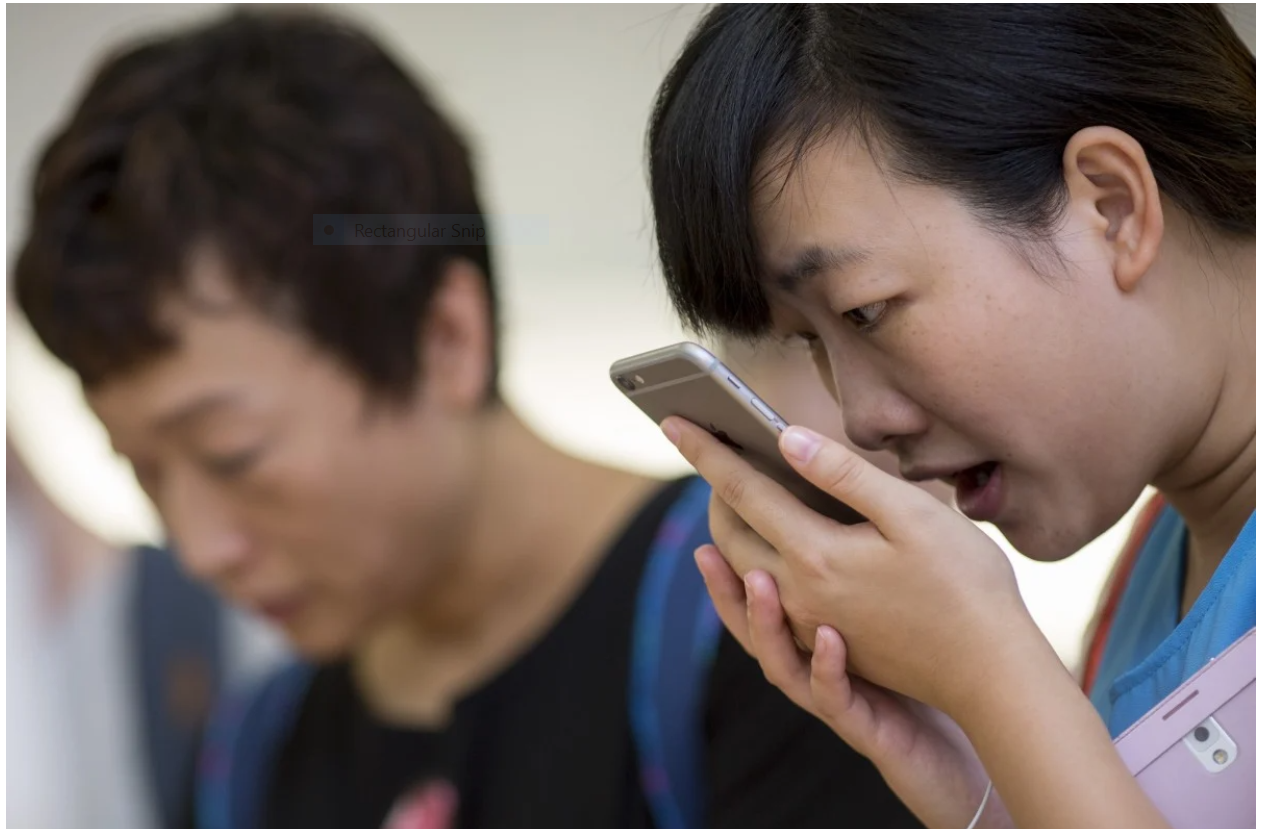 A customer uses the Siri voice-activated digital assistant on an iPhone at an Apple Store in Hong Kong. Apple has been buying up a number of tech start-ups to boost the functionality of Siri on its various devices. Photo: Bloomberg
Apple has just acquired another startup named Voysis to boost speech recognition in Siri. ETCIO, an Indian-based economics newspaper, revealed in early May 2020 that, Voysis is a conversational artificial intelligence (AI) platform that enables third parties to integrate high-quality voice and natural language capabilities into their products. The tech giant Apple is expected to use Voysis' technology to improve its virtual assistant Siri for better performance.
"At Voysis, we believe voice will soon be the first point of contact between 'man' and machine. We believe that voice-driven natural language interfaces will change the way people interact with consumer and enterprise facing applications by creating more intuitive, efficient, and personalized experiences," according to the company's LinkedIn bio. Voysis was founded in 2012 by Peter Cahill and Noel Ruane. The company is headquartered in Dublin, Leinster, Ireland, with additional office in Edinburgh, Scotland, and Boston, Massachusetts.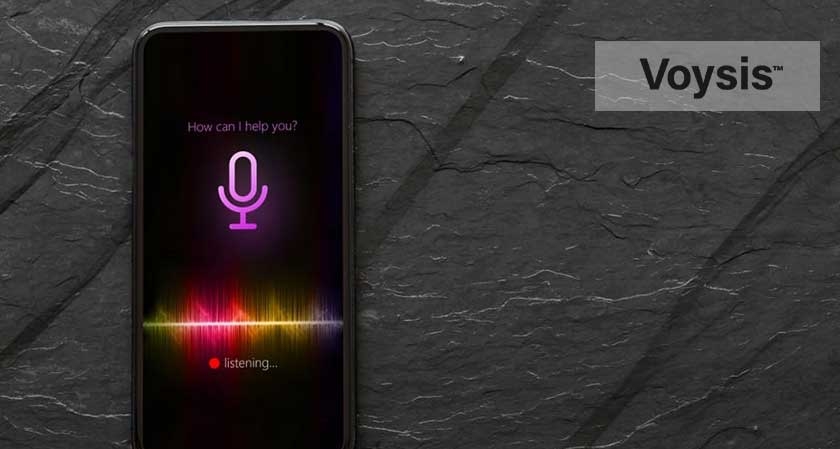 Apple has just acquired another startup named Voysis to boost speech recognition in Siri. Photo: gadgetsbeat
Earlier this year, 9to5Mac reported that Apple had acquired NextVR, a company with a decade of experience pairing virtual reality with sports and entertainment. NextVR has partnerships in place with the NBA, Fox Sports, Wimbledon, and other live music and sporting event partners. The acquisition is expected to be valued at around $100 million.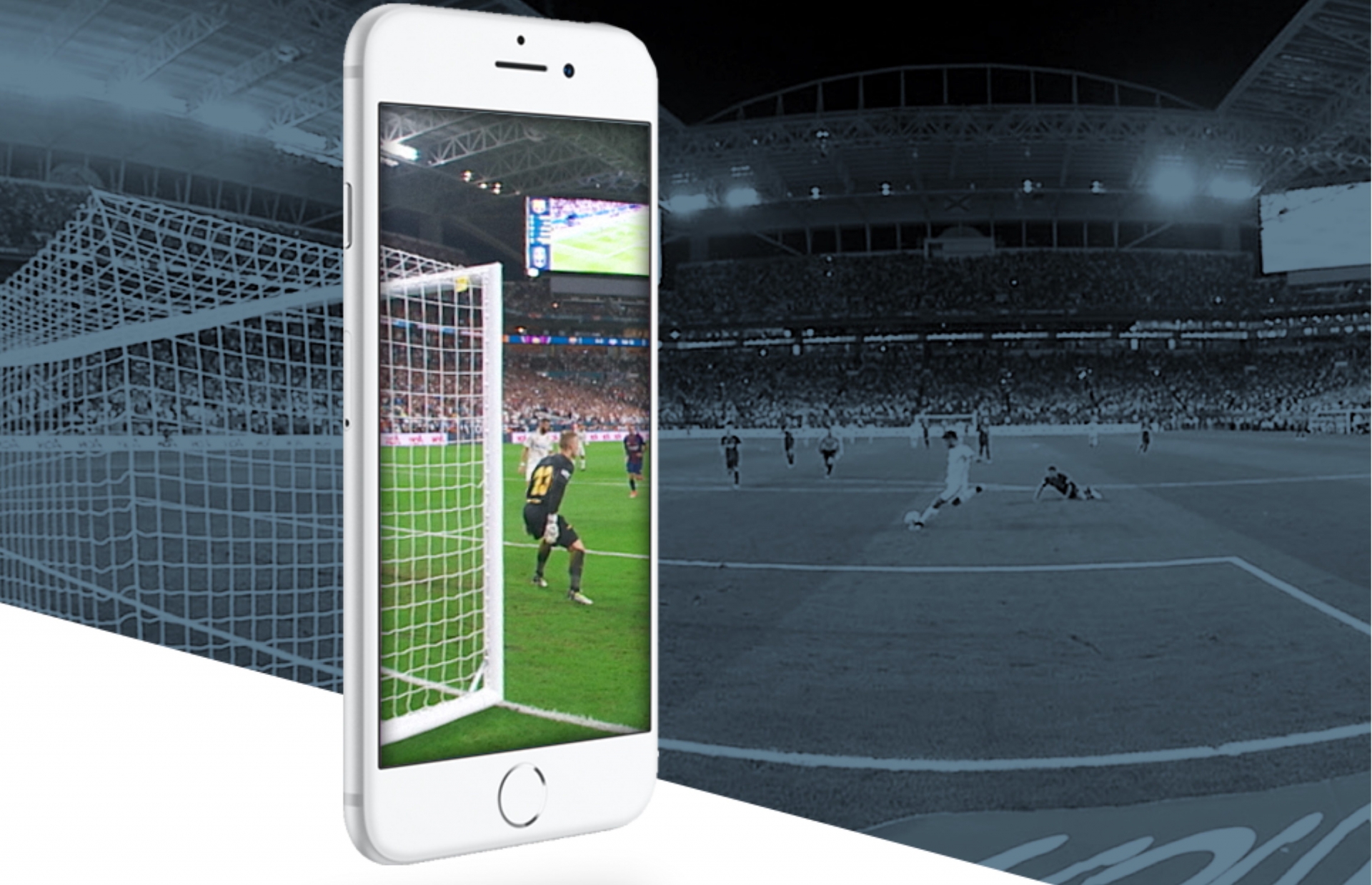 NextVR is also bought by Apple for its virtual reality with sports and entertainment. Photo: 9to5mac
The iPhone maker appears to be focused on improving its voice assistant's understanding with the aim of boosting natural language comprehension. Cleaner data would go a long way toward that goal by reducing the chances that garbage information confuses Siri.
"Having clean data is important for machine learning, a popular and powerful type of AI that helps software improve with less human invention.

The work falls under the category of data science, a key element of Apple's broader machine-learning strategy", reported Bloomberg.
Apple has been determined to upgrade Siri in recent days, and made waves when it hired Google's former AI leader John Giannandrea with that upgrade in mind. Apple has been gradually rolling more AI into its products through features like Deep Fusion, but Siri still has a ways to go before it fully competes with the likes of Amazon's Alexa or Google Assistant.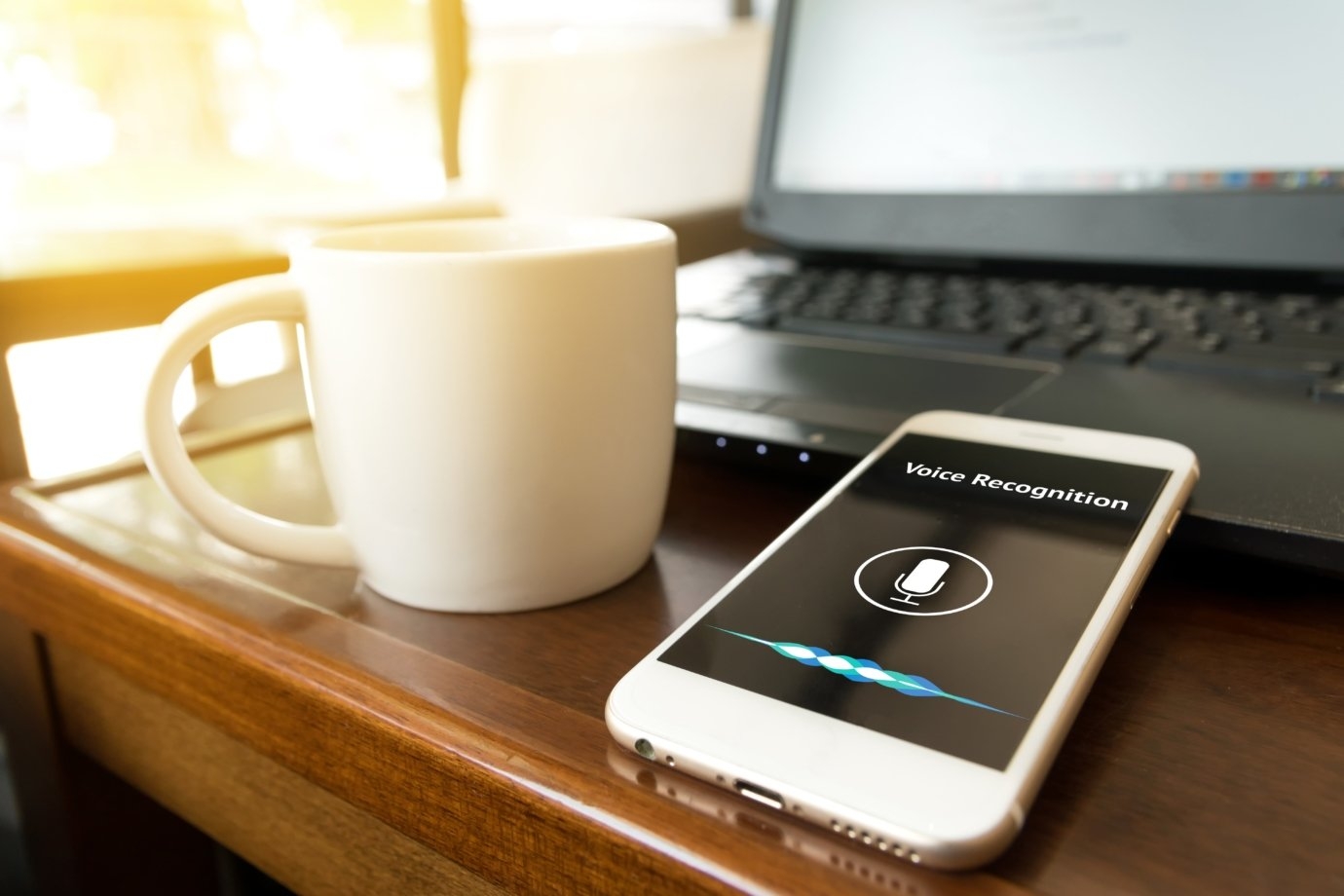 Siri still needs more upgrades for its better performance in comparison with competitors such as Amazon's Alexa or Google Assistant. Photo: emerj
Indiatimes revealed that Artificial intelligence (AI) is a prime example of an important technology field where the majority of promising startups have been gobbled up, frequently ending public availability of any products they created. In 2019, it was seen a record of 231 acquisitions of AI startups, up from 42 in 2014, according to data from CB Insights. Apple has been the top acquirer since 2010, followed by Google, Microsoft, Facebook, Intel Corp., and Amazon.
For Google, AI has long played a core role in Google's existing products, from the algorithms in search to the suggested reply in Gmail. Google Assistant depends on natural language processing to interpret voice commands and the new Duplex AI can independently make restaurant reservations. in 2018 the firm confirmed plans to invest $25 million (£19.45 million) in AI research to tackle social and economic problems around the world.
Microsoft created an Artificial Intelligence and Research Group that cuts across the Windows, Office, and Azure business units in 2016. The company also uses AI to power chatbots in Skype, analyze data in Office 365, build apps in Azure, support interaction with Cortana, and to match searches with results in Bing. In 2019, Microsoft revealed plans to invest $1 billion in OpenAI, a San Francisco-based company. It also announced a two-year partnership to develop AI supercomputing technologies on Microsoft Azure.
"Facebook today cannot exist without AI," said Joaquin Quiñonero Candela, the head of Facebook's Applied Machine Learning group. "Every time you use Facebook or Instagram or Messenger, you may not realize it, but your experiences are being powered by AI". The uses of AI have been expanding rapidly since 2013, when Mark Zuckerberg inaugurated the Facebook Artificial Intelligence Research (FAIR) group. Today it chooses the content that appears in the Facebook News Feed, automatically tags photos, and powers the ad-targeting software that makes Facebook's billions.
Intel has also been making an impact in the world of AI, with recent investments totalling $117 million (£90.91 million) in 14 disruptive tech startups, all of which are developing AI platforms. The software company also acquired Nervana and Movidius in 2016, leading to the launch of its Nervana Neural Network Processor (NNP) in 2019, designed to accelerate the training and inferences from AI models.
Most areas of Amazon's mammoth business incorporate in some form, from its recommendations engine to the robots that man its warehouses. Alexa, the company Amazon's intelligent voice assistant, uses neural networks to power natural language processing that analyses the human voice and returns an appropriate response. Amazon has also opened an AI-powered shop in Seattle called Amazon Go.
Spotify uses AI to power its renowned music recommendations through collaborative filtering that analyze behavior, Natural Language Processing that interpret text, and audio models that review the sounds of the songs. The company has also been snapping up AI-focused startups, including MightyTV, producer of an app that used a Tinder-style swipe feature to make personalized TV and film recommendations, and Niland, which boosts the accuracy of search and recommendations through an API-based product.
(Source: Tech Advisor)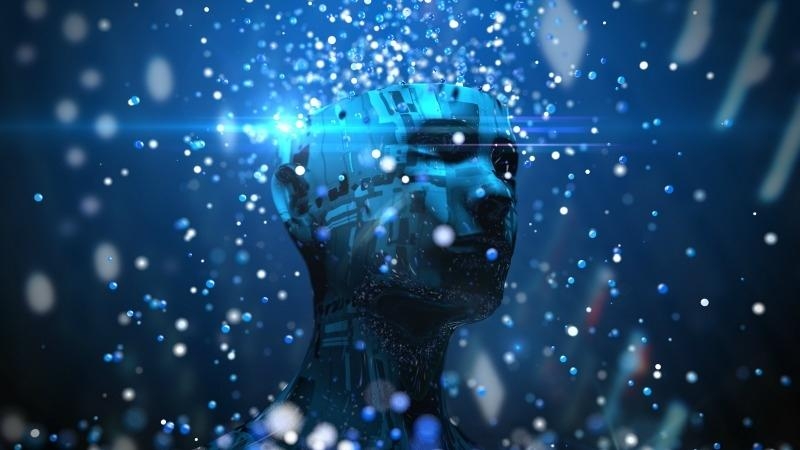 AI plays a crucial role in the development of technology-based applications. Photo: techadvisor