Ministry: Garment exports to EAEU might have exceeded trigger level
Some textile and garment items which are entitled to preferential tariffs in the Eurasian Economic Union (EAEU) under a bilateral free trade agreement exceeded the quota last year.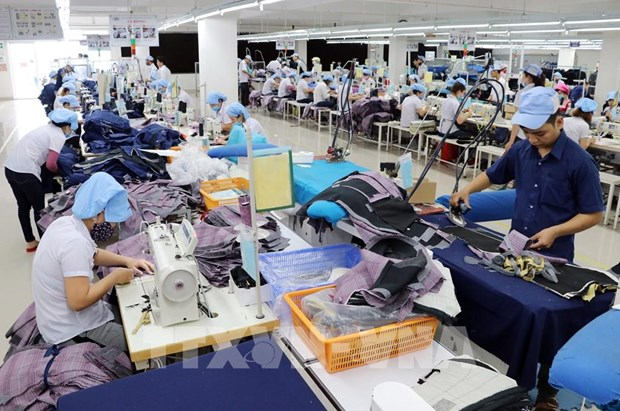 There are textile companies with factories in Vietnam who import products from China and pass them off as made in Vietnam. Photo: VNA
The Ministry of Industry and Trade said it recently received a diplomatic note from the Eurasian Economic Commission saying that while the quota for jerseys, pullovers, cardigans, and waistcoats was 1,520 tonnes a year, exporters had shipped over 1,640 tonnes, according to VnExpress.
Exports of knitted women's suits also exceeded the quota of 382.7 tonnes, with 414.9 tonnes being shipped.
The agreement incorporates safeguard measures against exceeding quotas, and accordingly Vietnamese textile-garment exporters will not be entitled to preferential tariffs for a period of six to nine months and instead will have to pay Most Favored Nation import duties.
But Pham Xuan Hong, chairman of Ho Chi Minh City Textile and Garment Association, told local media that members had not received any warnings from their partners in the EAEU market.
Nguyen Ly Truong An, deputy CEO of logistics firm SeaAir Global, said there are textile companies with factories in Vietnam who import products from China and pass them off as made in Vietnam, thus causing export volumes to surge.
"If strong measures are not taken to deal with the origin fraud, Vietnam's textile and garment industry will be severely affected."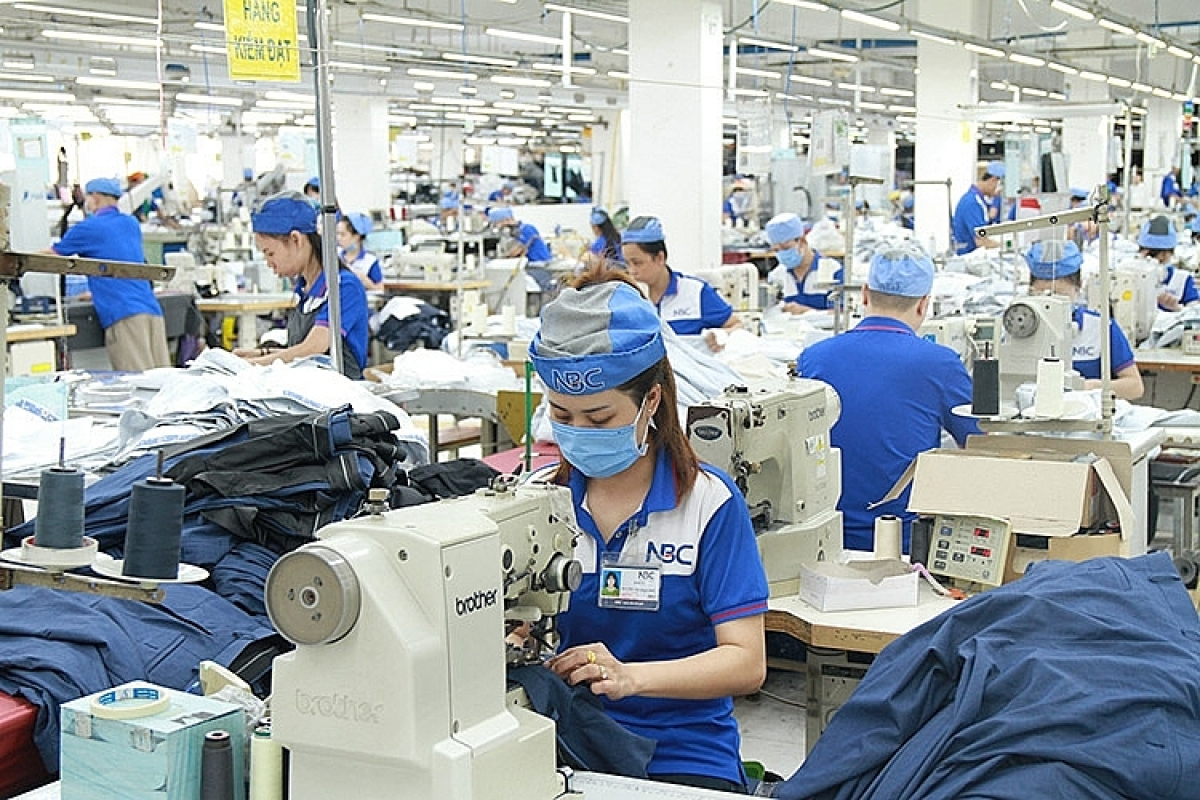 The free trade agreement between Vietnam and the EAEU took effect in October 2016. Photo: VOV
The Trade Remedies Authority of Vietnam announced a list of 13 other products also likely to face trade origin fraud or illegal transshipment investigations, including plywood made from hardwood, foam cushions and wooden cabinets exported to the U.S., and car tire exports to the U.S. and the EU.
The free trade agreement between Vietnam and the EAEU took effect in October 2016.
The EAEU-Vietnam FTA features the two sides' obligations pertaining to such spheres as trade, services, investment and movement of natural persons, the Vietnam News Agency (VNA) said.
With the formation of the EAEU-Vietnam free trade area, bilateral trade can increase from 4 billion USD at present to 8-10 billion USD. EAEU exporters can save about 40 million USD in tax in the first year the pact takes effect, according to the Eurasian Economic Commission.
The EAEU consists of Russia, Belarus, Kazakhstan, Armenia and Kyrgyzstan. The union and Vietnam signed the agreement in Kazakhstan on May 29, 2015 after eight official rounds of negotiations.
Big challenge for domestic textile-garment industry
According to Vu Duc Giang, Chairman of the Vietnam Textile and Apparel Association (VITAS), the COVID-19 pandemic will continue to affect the sector until 2022.
He said textile and garment businesses must change production and business models as the pandemic has made global purchasing power for apparel products, including many traditional export garment products of Vietnam, fall by 70-80 percent.
This is a big challenge for the Vietnamese textile and garment industry. Businesses need to learn about changes in domestic and global markets to find solutions in production and business this year, according to Giang.
He said the domestic textile and garment industry needs to build production chains, especially with countries in blocs that have signed trade agreements with Vietnam and ASEAN.
The textile and garment industry also needs to have a sustainable development strategy, including changes in production and business models according to the needs of brands and global consumers. They should pay attention to standards, certificates of origin and certification of environmental assurance, energy saving, renewable energy and product safety.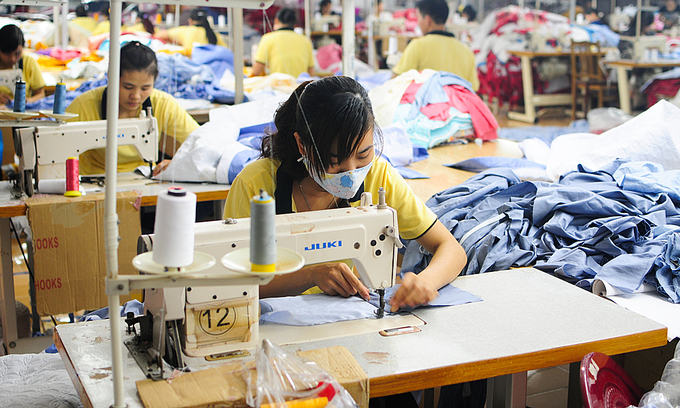 Workers working in a garment factory in Hanoi. Photo by Shutterstock/Jimmy Tran.
The Ministry of Industry and Trade said that the textile and garment industry has great development opportunities from the recently signed free trade agreements, especially the potential of increasing exports to major markets.
Le Tien Truong, Chairman of the Vietnam National Textile and Garment Group (Vinatex), said in addition to the efforts of garment makers, the government should consider lowering borrowing costs so that they can meet new requirements as well as invest in producing materials to meet rules of origin contained in new free trade agreements.
He also suggested the government introduce specific policies to support the garment sector's development and direct the relevant agencies to reduce logistics costs and other tax burdens.
At the same time, the Ministry of Industry and Trade should continue helping enterprises take full advantage of free trade agreements by issuing guidelines on rules of origin and opening a portal for enterprises to examine the benefits of such pacts.
Vietnam aims to export 39 billion USD worth of garment products this year, according to national textile and garment group Vinatex.
Last year, Vietnam's garment export revenue was estimated at 35 billion USD due to the impact of the pandemic, as well as US-China trade tensions, protectionism and Brexit, according to the VNA./.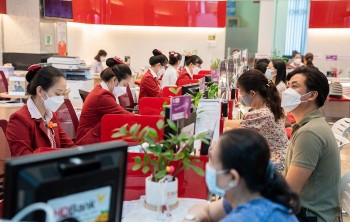 Economy
Vietnam Business & Weather Briefing (August 12): Air passengers reach a record number in July, seafood exports expected to reach 3 billion USD in Q3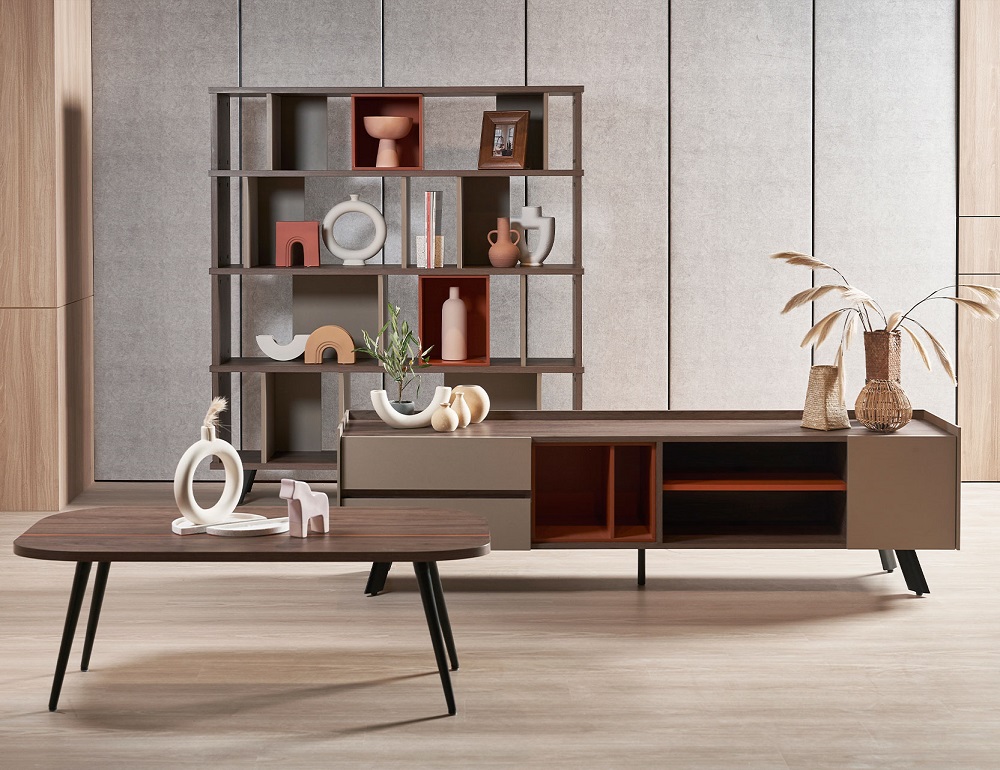 Economy
Setting itself up as a leading home-grown designer furniture brand, Cellini sustains its promise to deliver quality craftsmanship, exclusive designs, and timeless furniture pieces. Reimagining the creations of its in-house craftsmen, Cellini's latest launch draws much of its inspiration from the vibrant hues of the colour wheel and the increased demand for exuberant furnishings for revamping one's abode. Putting its signature artistic spin on everyday pieces for the modern individual, this launch aims to bring true art into the space we live in.
August 11, 2022 | 10:00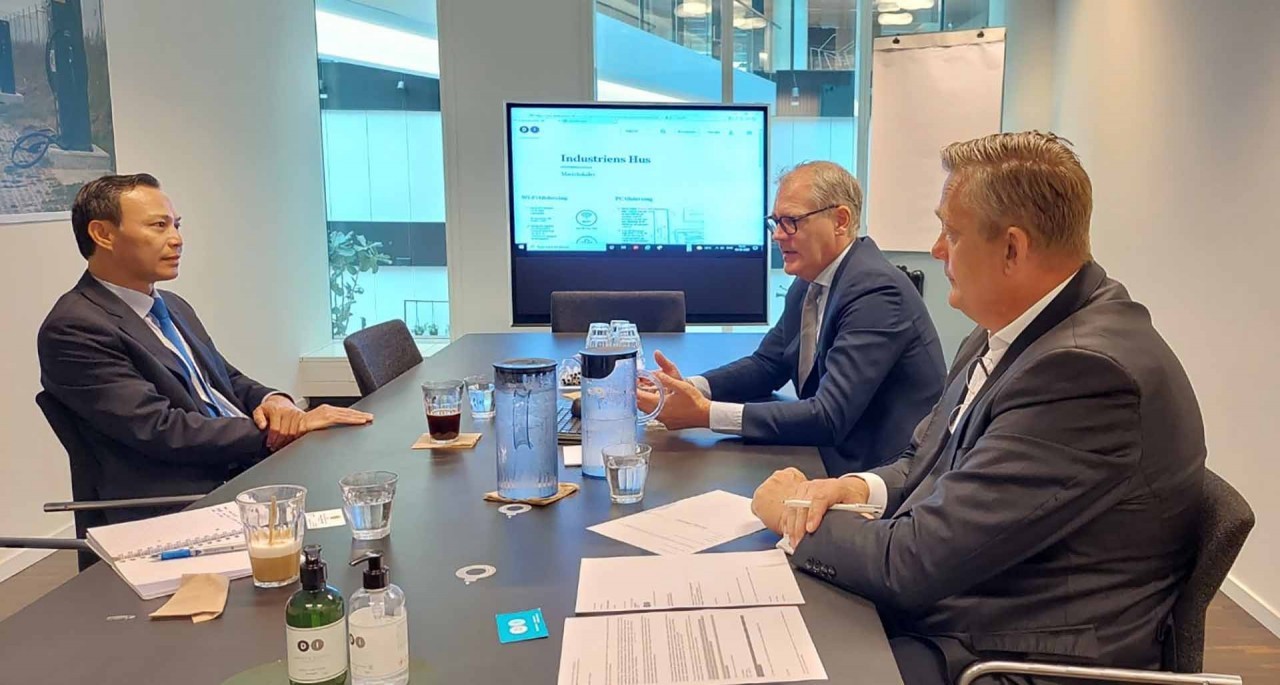 Economy
In Copenhagen, Vietnamese Ambassador to Denmark Luong Thanh Nghi on August 9 had a meeting with Vice President of the Confederation of Danish Industry (DI) Thomas Bustrup.
August 11, 2022 | 09:03