Miss Vietnam 2020: I have no income in the last three months
"I have no income in the last three months," Miss Vietnam 2020 Ha Thi Do said. The girl is comfortably living on her saving, even though she has to spend more economically.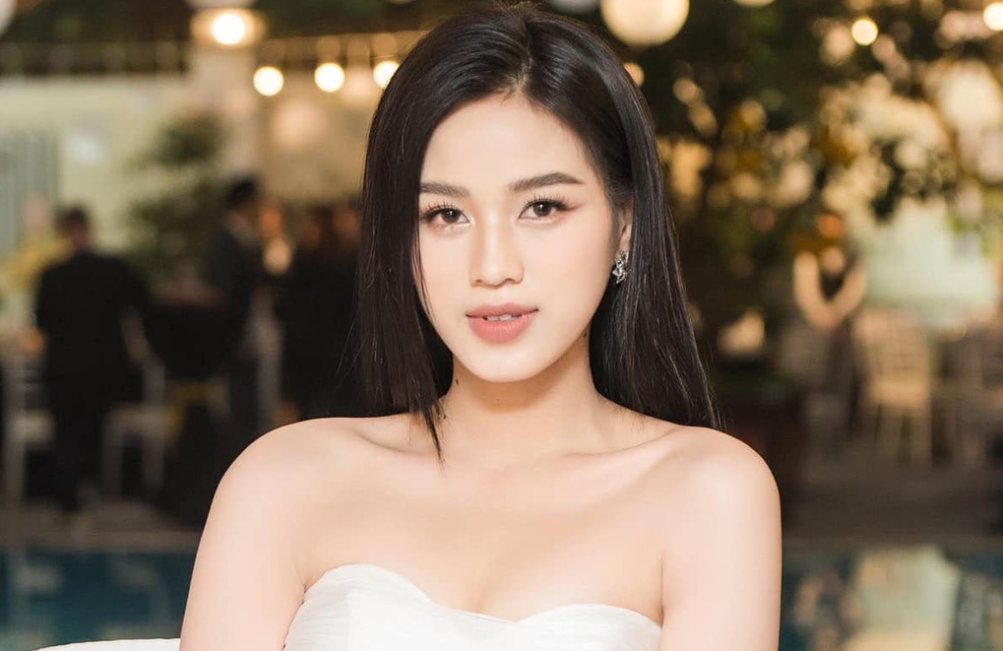 Do Thi Ha. (Photo: Thanh Nien)
Do Thi Ha, Miss Vietnam 2020, had an interview with VN Express on July 15 about how she prepared for Miss World in the context of Vietnam's current pandemic outbreak. Ha, 19, who is also an economics student, showed her positiveness though admitting that she faced several challenges.
When asked how she spent her time during the pandemic, Ha said that she mostly stayed in Hanoi and only visited her hometown in Thanh Hoa province when the pandemic was under good control. Those visits help her relax and take the burden off her shoulders.
"The pandemic forces us to keep our distance, but it also brings family members closer to each other. Everyone stays at home, so we have extra time together. For that reason, I still treasure this period," said the beauty.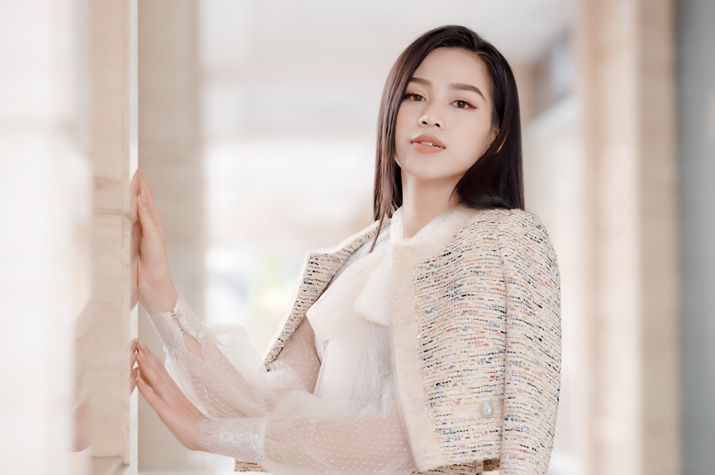 Photo: VTC
While in Hanoi, she spent more time doing exercises, cooking healthy dishes, reading books, and improve her English.
Answering about her preparation to participate in Miss World, Ha said that she lived in Hanoi while her manager and assistants were in Ho Chi Minh City. During the pandemic, they could not meet in person, but they kept working with each other online. Ha has planned to arrive at Ho Chi Minh City when the pandemic is controlled so that she could best prepare for the international pageant.
Miss Vietnam Do Thi Ha said her training in Ho Chi Minh City was postponed for two months. Sometimes she did regret that she could not do much during that period, but Ha is well aware of her responsibility to prioritize social health. Therefore, she strictly complies with Covid-19 restrictions and prepares to start all the postponed plans right when the outbreak is over.
Miss World not only focuses on appearance but also on personality and knowledge, therefore, Ha is working hard to improve her English, social understandings and prepare her talent performance.
Besides, Ha is teaching herself to do makeup because she cannot flight to Ho Chi Minh City to take up makeup courses as planned. Ha knows she still has a lot to learn, but the beauty is confident in her ability. In the future, she will consider contacting Luong Thuy Linh, who represented Vietnam at the Miss World 2019 pageant, for her advice.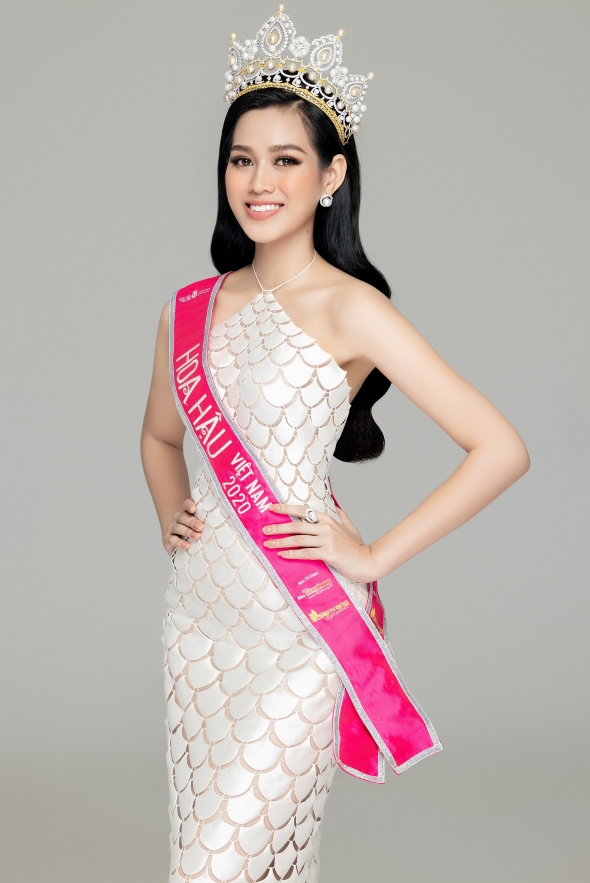 Photo: Nguoi Lao Dong
Representing Vietnam in Miss World 2021, Ha will brand herself as an active woman, who is full of energy and willing to take on challenges. As Miss World does not require its participants to invest too much in fashion or showing too much of their sassy personality, Ha said that she would bring out her elegant side to compete in the pageant.
Ha said that she still needed to improve her interview and communication skills because they play a decisive role in the participants' chances to succeed.
During her term as Miss Vietnam, the pandemic complicatedly develops. Ha said that sometimes she felt "useless," many of her events had to be canceled and she could not participate in as many projects as her precedents. However, the beauty keeps a positive attitude and puts more effort to accomplish her mission as the current Miss Vietnam.
Due to the pandemic, all art performance was called off. "I have no income in the last three months," Ha said. The girl is comfortably living on her saving, even though she has to spend more economically.
Do Thi Ha is set to compete in the Miss World 2021 pageant which is scheduled to take place on December 16 in Puerto Rico following a one-year delay due to the impact of the novel coronavirus (COVID-19) pandemic.
The native of Thanh Hoa Province has been selected to represent Vietnam at the global contest after being crowned Miss Vietnam 2020. The 20-year-old beauty stands at 1.75 metres tall and measures 80-60-90.
As the world's leading publication on beauty pageants, Missosology has named Vietnamese contestant Do Thi Ha among its top seven hot picks for the upcoming Miss World 2021 pageant.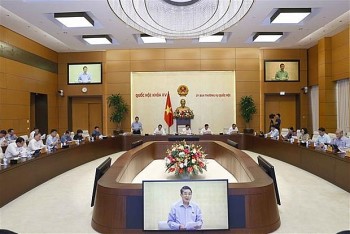 National
The National Assembly (NA) Standing Committee examined the draft revised Law on Protection of Consumer Rights on August 15 as part of its monthly session.