3 stunning Vietnamese beauties to compete in global pageants
Miss Vietnam 2020 Do Thi Ha and runner-up Pham Ngoc Phuong Anh will compete in separate beauty pageants in late 2021. Meanwhile, Nguyen Huynh Kim Duyen, Miss Universe Vietnam 2019 runner-up, will attend Miss Universe 2021 in Costa Rica
Miss Vietnam 2020 Do Thi Ha to participate in Miss World 2021
Do Thi Ha (Photo: VOV)
Ha, a student at the Hanoi-based National Economics University, is working to prepare for her appearance at the Miss World 2021 in Puerto Rico in December.
Hailing from the city of Thanh Hoa, Do Thi Ha is 19-years-old and stands 175 cm tall. In addition to studying, Ha also likes to participate in volunteer movements and travel to remote places. Perfecting herself every day, she is strong, determined, focused and positive person.
Do Thi Ha stands out from the crowd (Photo: Angelopedia)
"Whether I am a role model to young Vietnamese people or not, I must be someone who motivates and inspires youth. I believe I can do it," said Ha, 20, at the final round of Miss Vietnam 2020 organized in Ho Chi Minh City last November.
"I aim to introduce Vietnamese culture and lifestyle to the world," said Ha, adding that she has worked to improve her knowledge, English, and physical beauty to compete at Miss World 2021. Ha and her team are working on a series of charity projects aimed at poor farmers living in flood-hit areas in central provinces, including Tra Mi district in Quang Nam province, according to Dan Tri.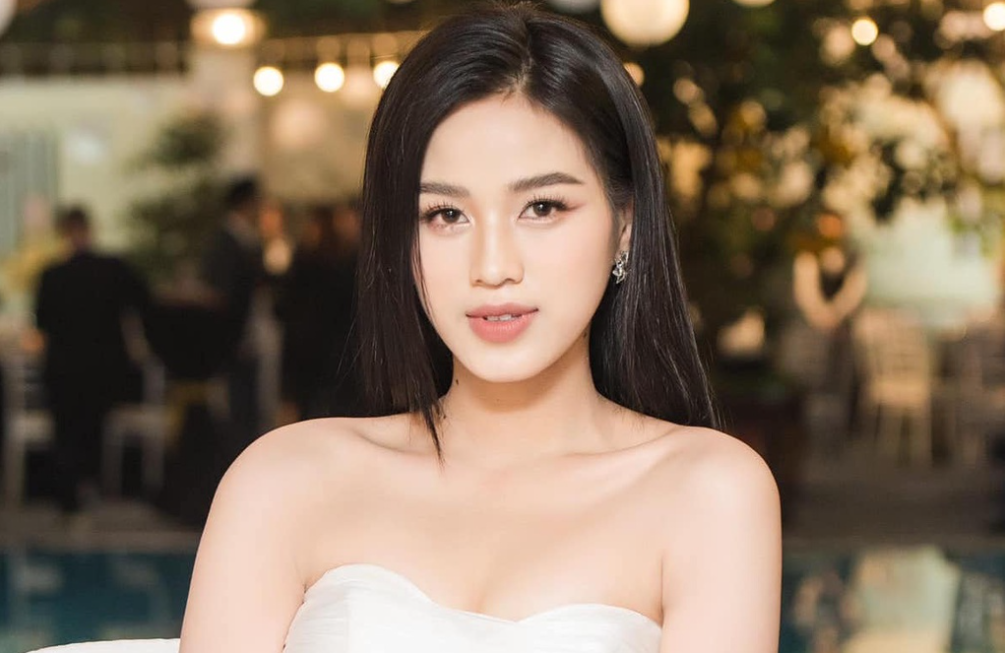 Photo: Thanh Nien
Do Thi Ha stands out with a face of soft and delicate lines and a shining smile, a simple and pure beauty. This beauty with brains, a freshman, quickly stepped up to the highest throne of the Miss Vietnam 2020 pageant and feels she will perform at Miss Vietnam 2020, the way performed at Miss World 2021, and make the people of Vietnam proud.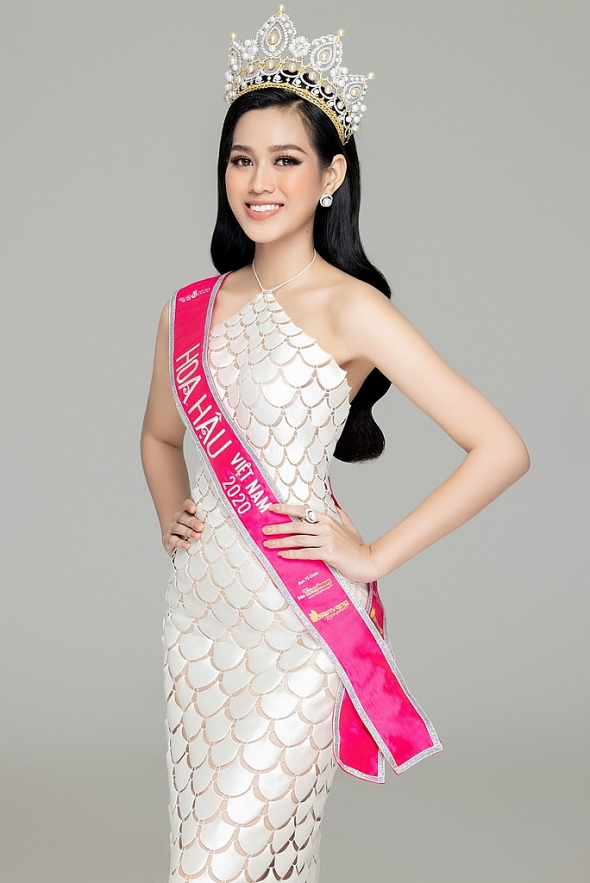 Photo: Nguoi Lao Dong
Miss World 2021, the 70th edition of the Miss World pageant, will be held on Dec. 16, 2021, at the Coca-Cola Music Hall in San Juan, Puerto Rico. The edition was originally scheduled for the end of 2020 but postponed due to the Covid-19 pandemic.
Miss Vietnam 2020 runner-up Pham Ngoc Phuong Anh to join Miss International 2021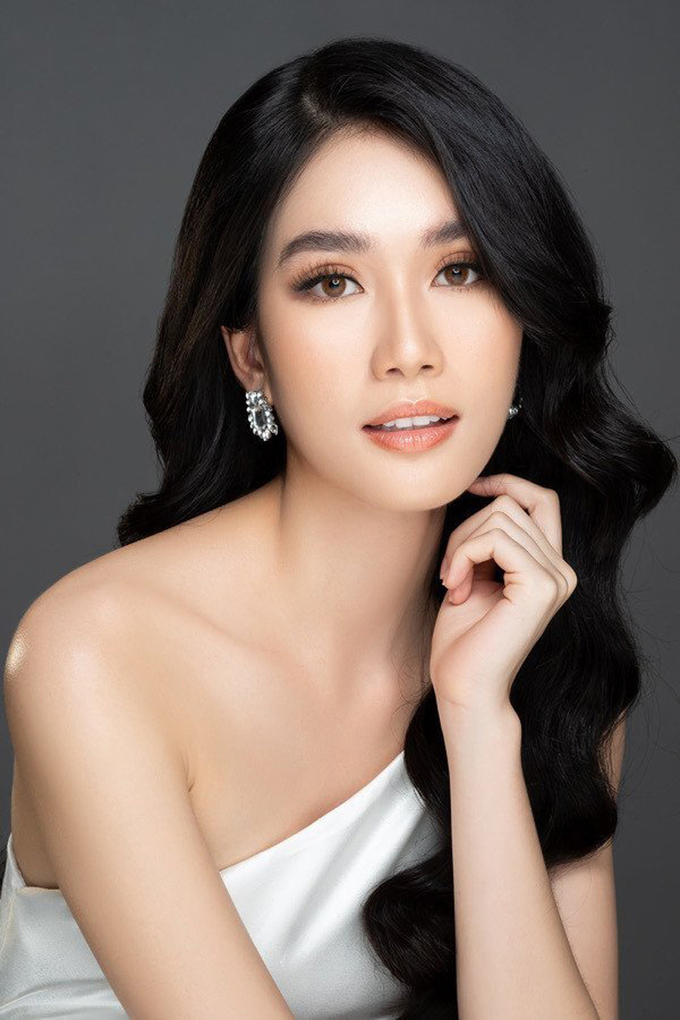 Miss Vietnam 2020 first runner-up Pham Ngoc Phuong Anh. (Photo: VnExpress)
Pham Ngoc Phuong Anh 23, a student at RMIT University Vietnam, is fluent in English and French. She was third in the subject of French at the 2016 National Excellent Student Competition and received direct admission to Hanoi Foreign Trade University and HCMC University of Technology. She also passed the entrance examination of HCMC Foreign Trade University and received a 4 Year full scholarship in RMIT.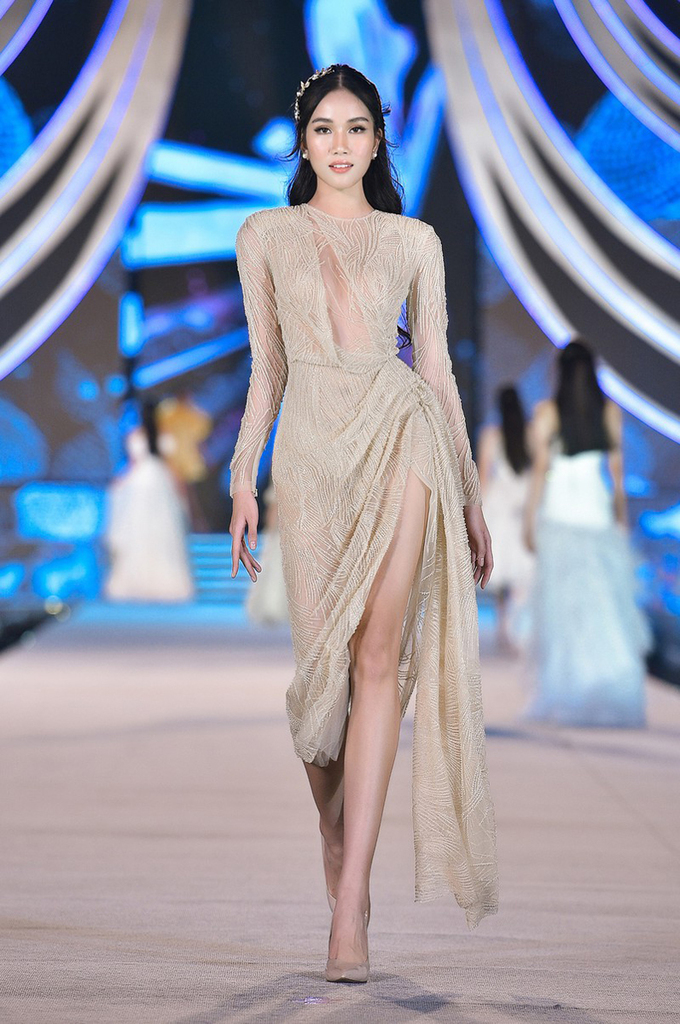 Photo: VnExpress
The beauty achieved 8 IELTS and C1 DALF exam certification- the best diploma in the French language, according to SGGP.
Pham Ngoc Phuong Anh is a favorite to achieve in the top 2 of the contest, just behind the Czech Republic representative. Even though without the win just yet, Pham Ngoc Phuong Anh is considered one of the impressive contenders in the highly anticipated Miss International.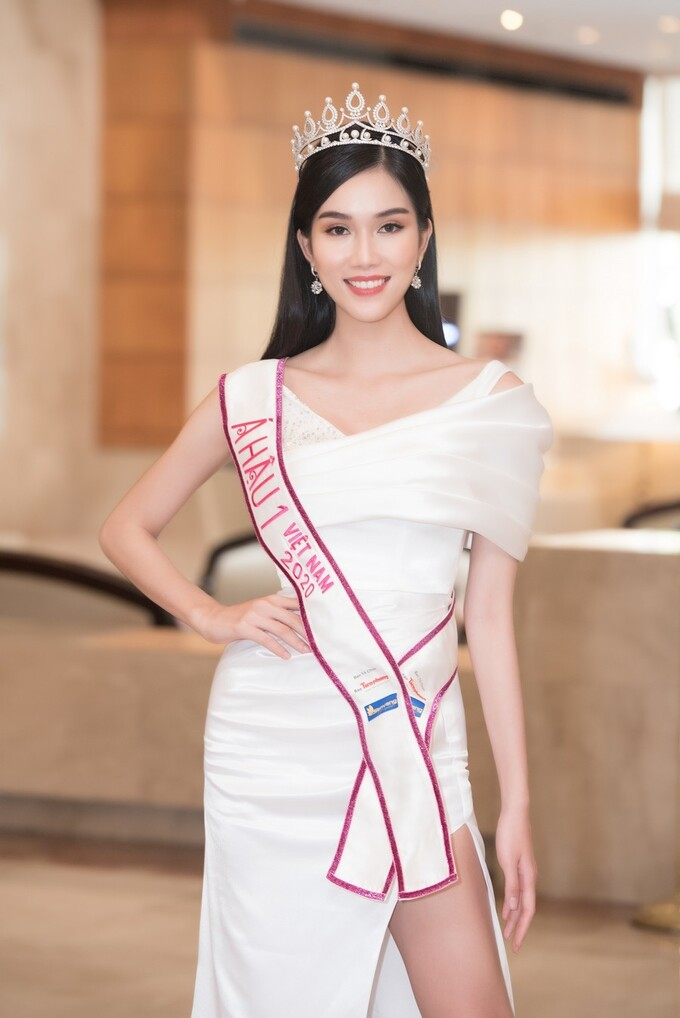 Photo: VnExpress
Miss International 2021, the 60th edition of the Miss International pageant, will be held in November 2021 at Pacifico Yokohama, Yokohama City, Japan. The pageant was born in the United States in Long Beach, California, in 1960.
Nguyen Huynh Kim Duyen - Miss Universe Vietnam 2019 runner-up will attend Miss Universe 2021
After being representative of Miss Universe Vietnam 2020, Nguyen Tran Khanh Van, only reached the top 21 in Florida, USA, but she was not sad for long. Less than 24 hours after the Miss Universe 2020 contest was completed, Vietnam immediately revealed the face of Miss Universe Vietnam 2021, Nguyen Huynh Kim Duyen.
Nguyen Huynh Kim Duyen was runner-up in Miss Universe Vietnam 2019-20 and will represent the Southeast Asian nation in the next edition of the Miss Universe competition. She is a 25-year-old business administration graduate.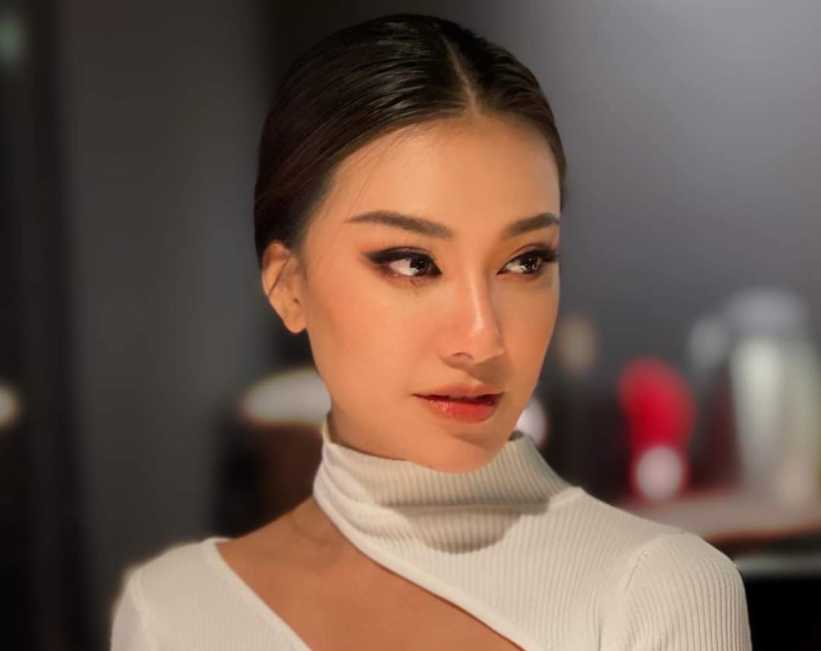 Nguyen Huynh Kim Duyen (Photo: Thanh Nien)
She is also the co-founder of the 'Spread of Love' fund and accompanying the implementation of the project 'With Me to School,' which is responsible for giving backpacks, books fruits to children before entering the new school year.
Duyen is known for her confident carriage and seductive charisma, and has the advantage of speaking fluent English. She said her participation at Miss Vietnam 2016 and Miss Universe Vietnam 2019 helped her meet delegates who have helped her stay confident and strong. She's a fierce candidate who can represent Vietnam at Miss Universe stage with the utmost potential.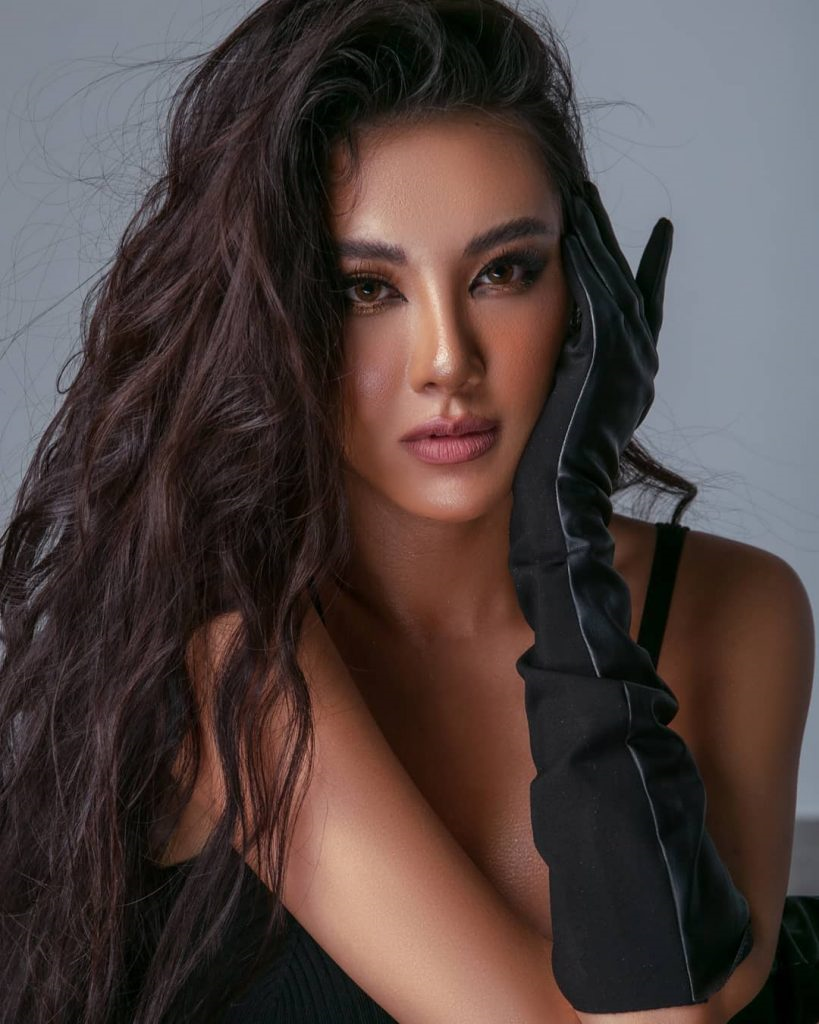 Photo: Missosology
Duyen is happy to receive a lot of love and attention, and understands she is entering a fierce 'war' at the end of the year. She also promises to try 100% to maintain the series of achievements that Vietnam has achieved at Miss Universe over the years.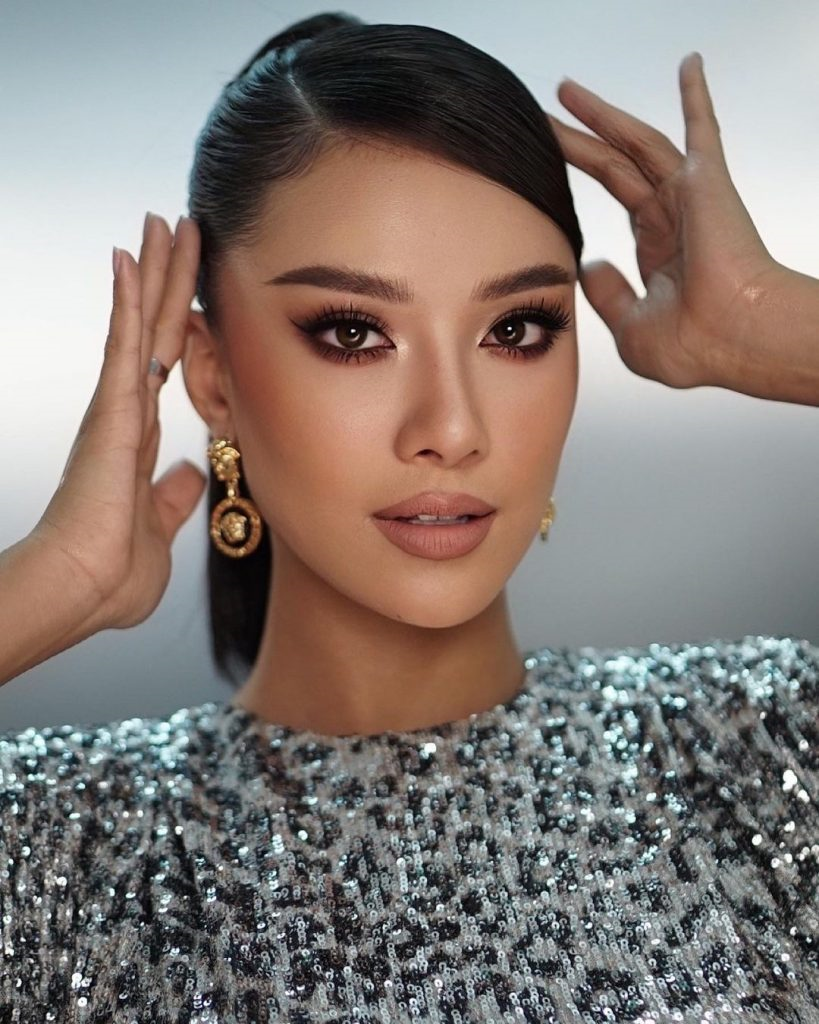 Photo: Missosology
Make in Vietnam
Vietnam introduced potential for trade and investment to Algeria's localities