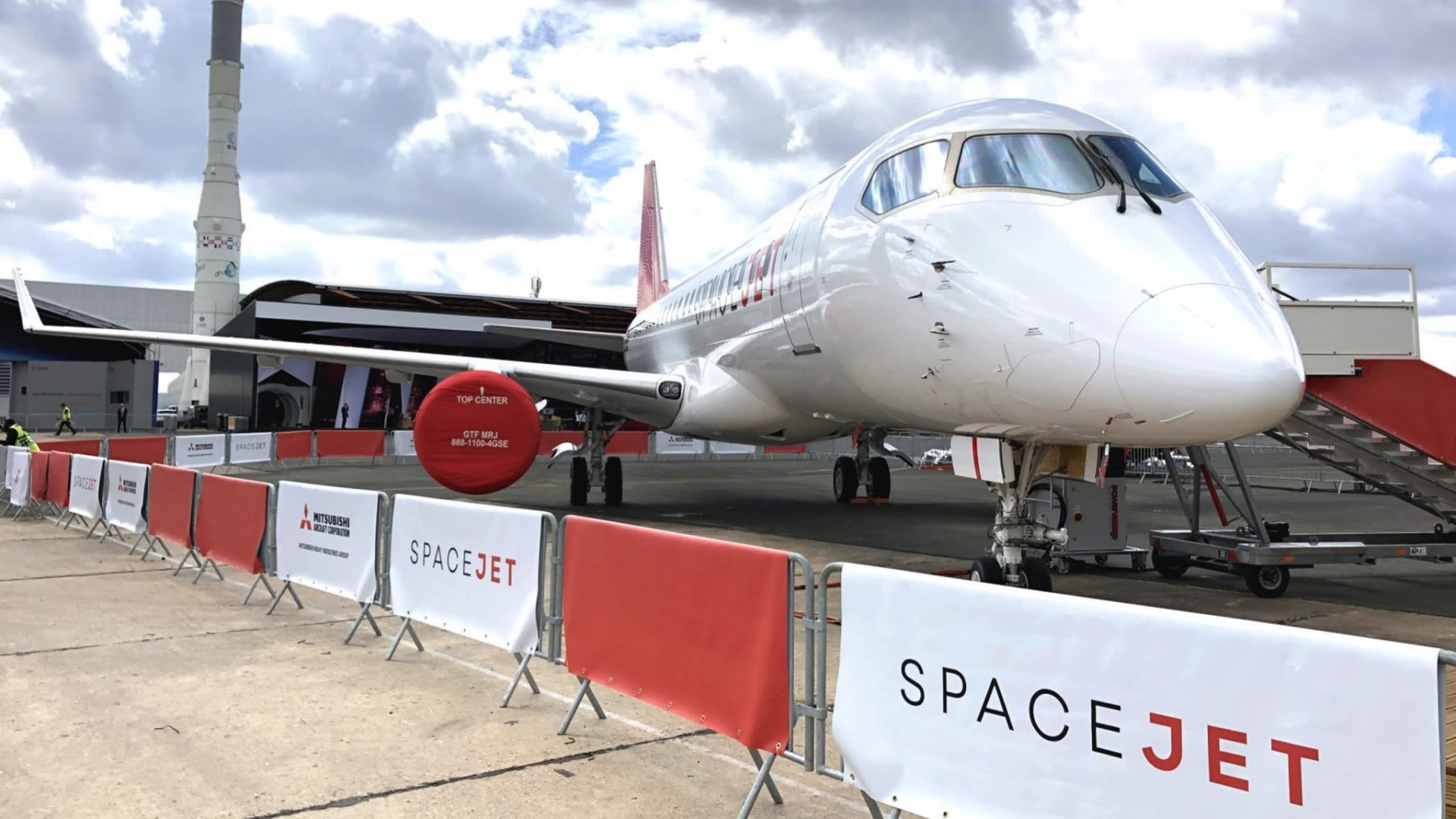 SpaceJets in the US.Photo: Nikkei Asian Review
Japan's Mitsubishi Aircraft Corp announced on Monday (June 15) through its press release that it will focus on certifying its SpaceJet M90 this fiscal year, and informed critical changes as it seeks to weather challenges brought by the Covid-19 pandemic. "This new, harsh business environment necessitated the development of a new operating plan for this fiscal year that included resizing its organization so that Mitsubishi Aircraft may endure and emerge from this crisis", Mitsubishi Aircraft Corporation News Team declared.
Accordingly, the priority of Mitsubishi Aircraft Corp will be on obtaining type certification for the SpaceJet M90. In order to maximize the efficiency of type certification flight tests in the future, this fiscal year, Mitsubishi Aircraft will focus on re-organizing, improving the current design at the aircraft-level, and validating data earned by over 3,900 hours of flight test.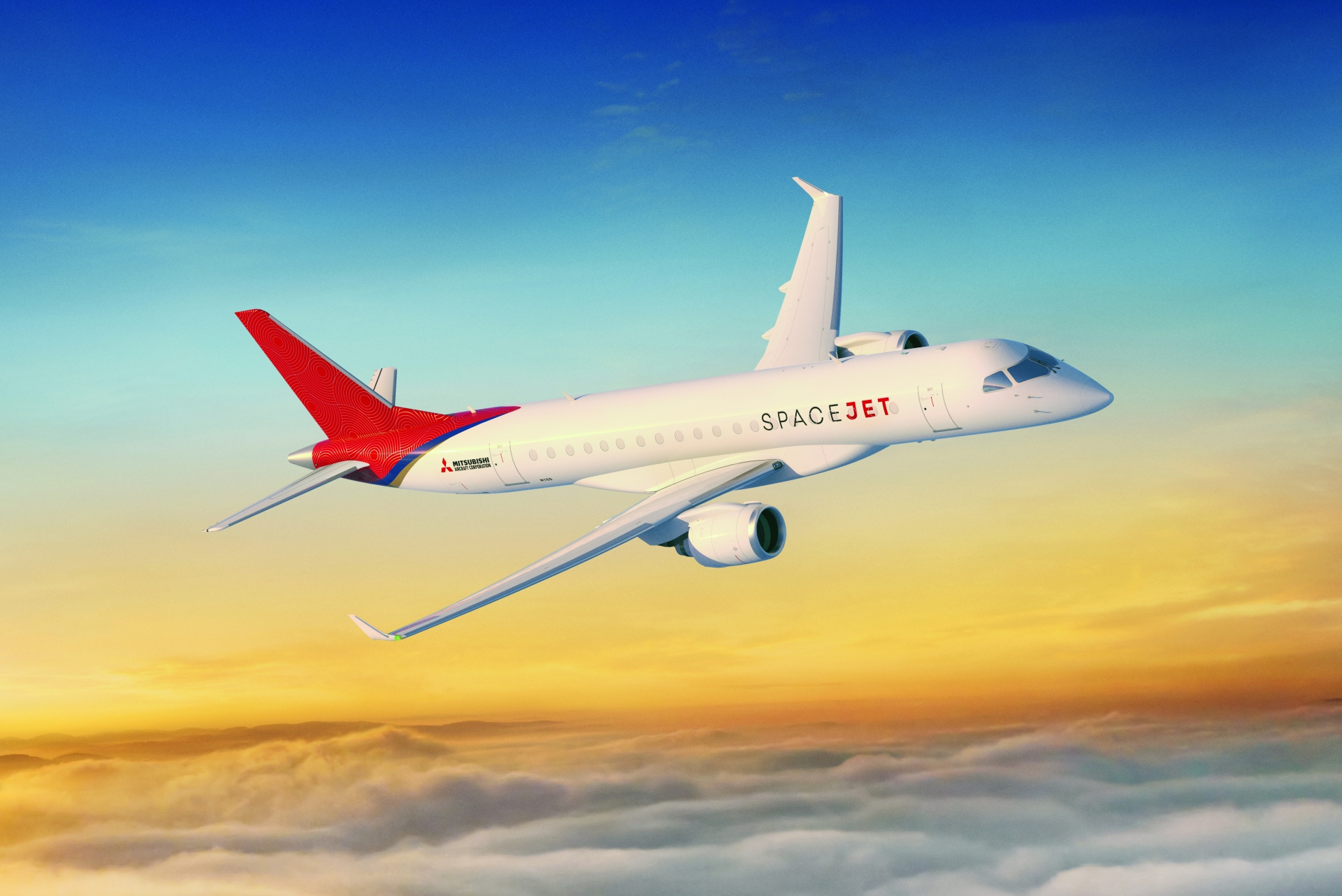 Mitsubishi Aircraft said the moves were due to the COVID-19 pandemic and downturn in commercial aviation. Photo: Mitsubishi Aircraft
The company said in a statement, cited by Reuters that, Yasuhiko Kawaguchi would be the Executive Chief Engineer for aircraft design and type certification, who "played a central role in flight tests in the United States".
The manufacturer last month said it would close overseas operations that employ hundreds of people and may cut staff at home after its parent company slashed the development budget for Japan's first commercial aircraft in a century.
A Mitsubishi Aircraft communications official in Japan told Asian Aviation that due to the current state of the aviation industry and its global impact, "Mitsubishi Aircraft has had to make very difficult decisions. We informed our employees of the direct implications" last week in the US and Japan".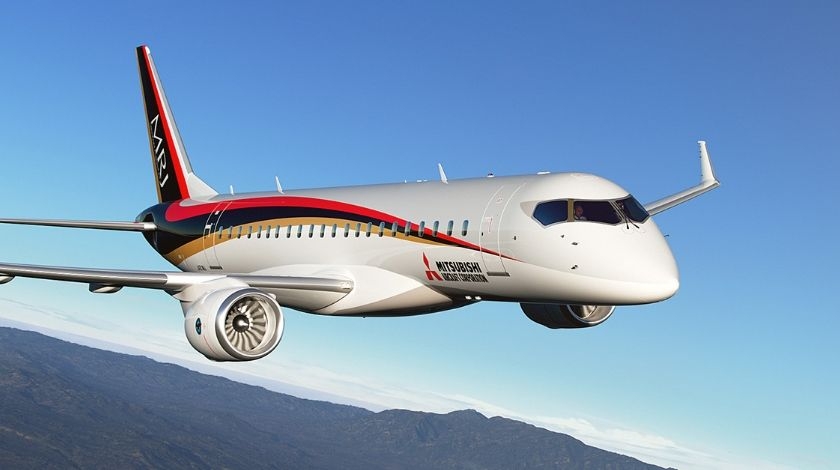 Mitsubishi Aircraft will focus on certifying its SpaceJet M90 this fiscal year. Photo: The Star
The spokesman said as Mitsubishi Heavy Industries (MHI), the parent company of Mitsubishi Aircraft, said when it released its financial results on 11 May in Tokyo, "the global pandemic has severely impacted the MHI Group's aviation activities and in particular, Mitsubishi Aircraft's SpaceJet programme... Therefore, the development of the SpaceJet M100 has been postponed and the company's budget was significantly reduced".
The regional jet programme had at one point supported about 400 jobs flight testing the initial M90 model in Moses Lake, along with 200 jobs in Seattle at Mitsubishi's US partner AeroTEC, which provided testing, engineering and certification support, reported Asian Aviation.
Kyodo News on Friday reported more than half of Mitsubishi Aircraft's workforce of 2,000 would be cut, citing a source. The company's spokesman said he could not give a final number on headcount but "significant change" was expected.
Mitsubishi Aircraft also suspended development studies on a shorter variant, the M100, seen as key to winning orders in the lucrative US market where it competes against Brazil's Embraer SA, reported Reuters.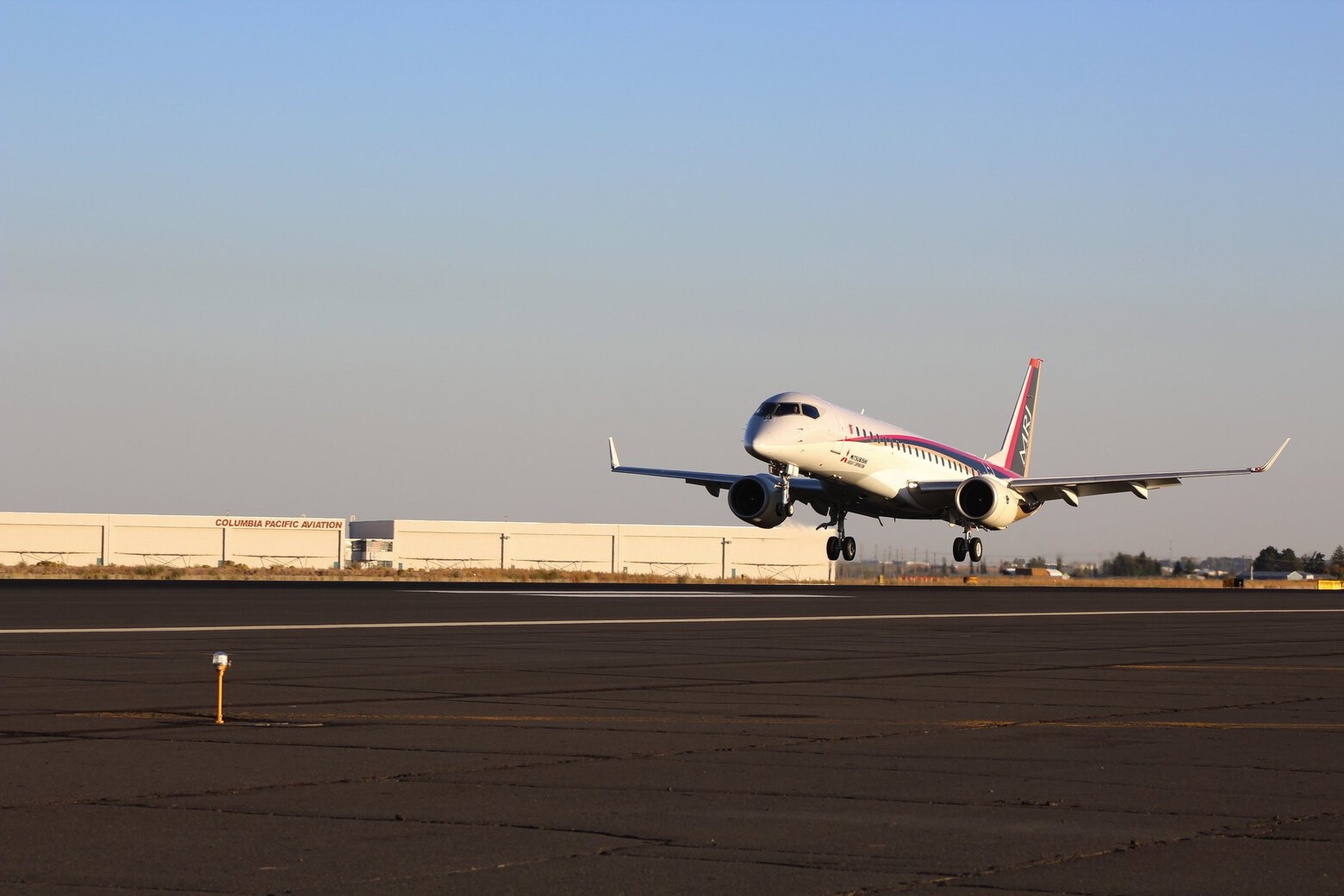 The first Mitsubishi Regional Jet, later rebranded as the SpaceJet, lands at Grant County International Airport in Moses Lake in 2016. Photo: Mitsubishi Aircraft Corp
MHI earlier announced a net loss of US$275 million for the fiscal year ending in March. Management deemed that not acceptable as it faces the pandemic-driven downturn affecting all of Mitsubishi's aviation operations, including its supply of major parts for Boeing jets. The results also showed the SpaceJet bleeding cash, with development costs of US$1.3 billion in the last fiscal year.
The aircraft was launched as the Mitsubishi Regional Jet in 2008 with the goal to enter service five years later. After setbacks, it began flight tests in 2015 in Japan, then in 2016 moved the flight testing to Moses Lake in eastern Washington. Mitsubishi last year rebranded the plane as the SpaceJet and revamped the concept, but has continued to face setbacks.

The Mitsubishi SpaceJet is expected to create new business potential for airlines, delivering savings and revenue they need to remain competitive. Photo: Mitsubishi Aircraft Corp
Tony Nguyen