More than 11 billion - Vietnamdong coronavirus aid from Vietnam for China
Vietnam Prime Minister and Permanent Officials decided to send lifesaving medical supplies valued around a half of USD million (more than VND 11,5 billion) to the epicenter of the coronavirus outbreak in China as an assistance to stop the deadly disease.
Vietnam Prime Minister Nguyen Xuan Phuc - (Photo sourced VGP)
In efforts of assisting China Government to fight against coronavirus' widespreading, not only government agencies' assistance, but Vietnamese Red Cross has called for donation of USD 100,000 valued suppliers (more than VND 2,3 billion) and 7 provinces in the North border also donated to the relief efforts for Chinese people, especially people living in borderline provinces.
Earlier, Prime Minister Nguyen Xuan Phuc has sent a phone call to Chinese Premier of State Affair Ly Ke Qiang and affirmed that Vietnam was willing to collaborate together with China for fighting against the disease in capacity.
According to the statistic of Chinese National Medical Commitee, 3,136 death cases and 80,754 infectious cases in the country, almost of deaths and infection were from Wuhan epicenter.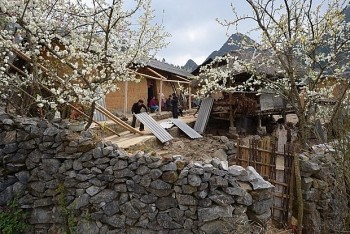 National
Vietnam News Today (Feb. 3): Vietnam and Trinidad & Tobago establish diplomatic ties; Severe cold spells expected to hit northern mountainous provinces late this month; Vietnam among top 10 best places to go for budget honeymoon; Hanoi, HCM City record highest disbursement of public investment capital in January.