More than 24,000 people renounce Vietnamese citizenship in 2016-2020
24,370 individuals have been allowed to renounce their Vietnamese citizenship to apply for foreign passports in the 2016-2020 period.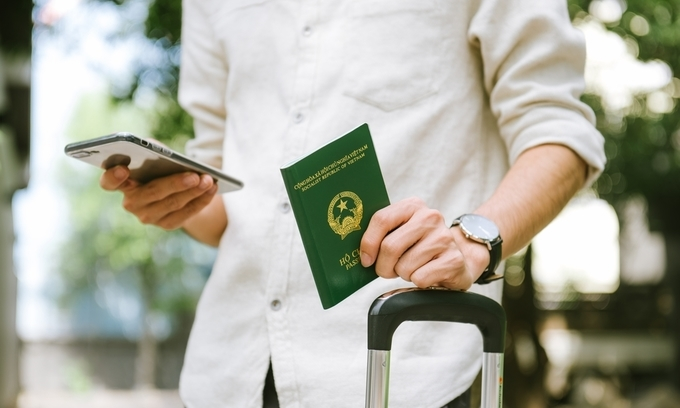 A man holds a Vietnamese passport. Photo by Shutterstock/Dany Tran.
Taiwan had the largest number of Vietnamese citizens applying for citizenship (10,245), followed by Germany (9,924) and South Korea (1,418), Party Chief and State President Nguyen Phu Trong said in a review report submitted to the National Assembly Monday.
Other countries and territories where Vietnamese nationals sought to acquire new citizenship included Singapore, Japan, Hong Kong, Norway, the Netherlands, and the U.S.
The report also said 1,598 foreign citizens and stateless people have been allowed to gain Vietnamese citizenship in the past five years.
Laos had the highest number of its citizens applying for Vietnamese citizenship at 1,443, Vnexpress reported.
Vietnam is one of the countries that only accept one nationality, which means those who want to apply for Vietnamese citizenship should give up their existing nationality and vice-versa, except for when they are the parent/child of a Vietnamese citizen or have made special contributions to the development of Vietnam. In some special cases, one can hold dual nationality with the Vietnamese president's permit.
Official data says nearly 100,000 Vietnamese citizens leave the country each year to live in more developed nations.
The trend is also apparent in the growing number of Vietnamese investors moving overseas and wealthy families deciding to emigrate, despite the higher costs of living, cultural differences, language barriers, and complex visa requirements.
As of last year, the overseas Vietnamese community in 130 countries and territories totaled 5.3 million.
Among these, about 300,000 are directly involved in scientific and technological development, according to the Ministry of Foreign Affairs, which also said Vietnam needs their expertise in the homeland.
Some experts have expressed concern over the brain drain that can result from the growing trend of Vietnamese people choosing to settle down in other countries.
In 2015, as many as 4,474 individuals renounced their Vietnamese citizenships.
It is estimated that from 1990 to 2015, as many as 2.6 million Vietnamese citizens migrated overseas.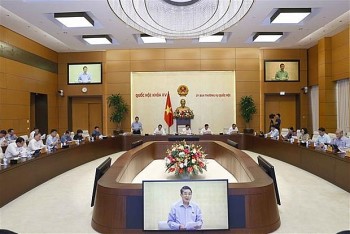 National
The National Assembly (NA) Standing Committee examined the draft revised Law on Protection of Consumer Rights on August 15 as part of its monthly session.