Mussel raking profession in Vietnam's Central province
Tra Khuc River's streaks of mud and sand shine artistically in the process of "don" (a kind of mussel) raking.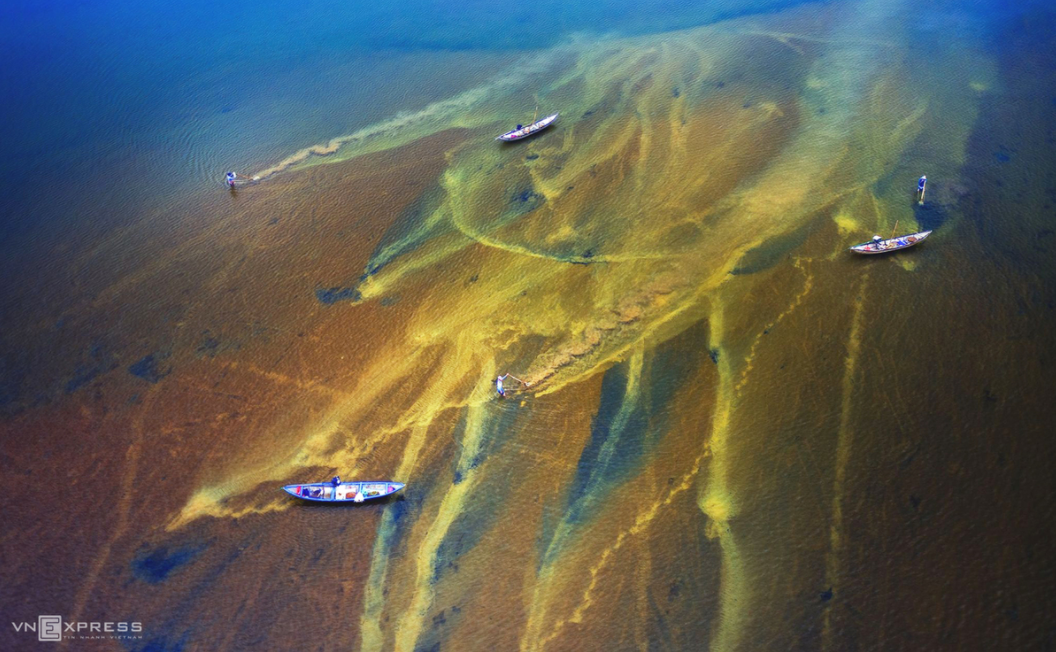 Early in the morning, more than 10 boats gather to rake mussels on Tra Khuc River (Quang Ngai Province). People in Co Luy village, Nghia Phu commune, Tu Nghia district have considered this a traditional profession for many generations. This photo set, named "Mussel raking" was taken by photographer Nguyen Tan Tuan, a Quang Ngai resident currently living in Ho Chi Minh City. Talking about his hometown, Tuan said that besides Thien An mountain, Quang Ngai was also known for 140-kilometer-long Tra Khuc River. The river brings many delicious products such as mussels, goby, snakehead fish. (Photo: VN Express)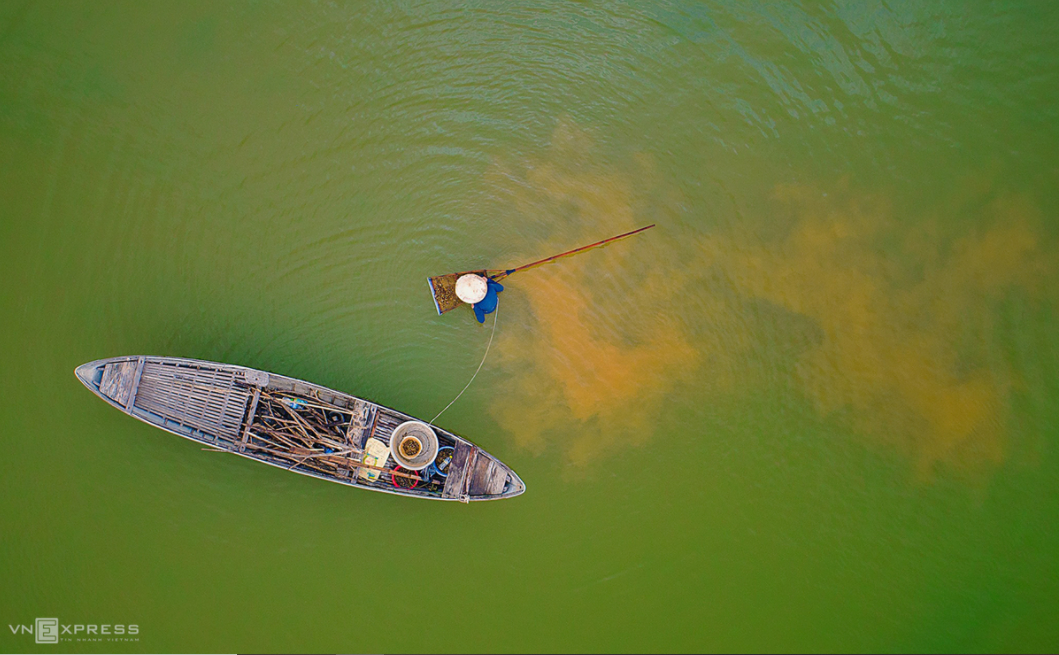 According to Tuan, mussel collectors have to soak themselves in water for 4-6 hours. Many people even step on sharp shells or having leg cramps while working. In Nghia Phu commune, there are nearly 100 households living by this profession. On average, a person rakes about 20 kg of mussels per day, they then sell some of the mussels to traders and bring the rest to cook home dishes. (Photo: VN Express)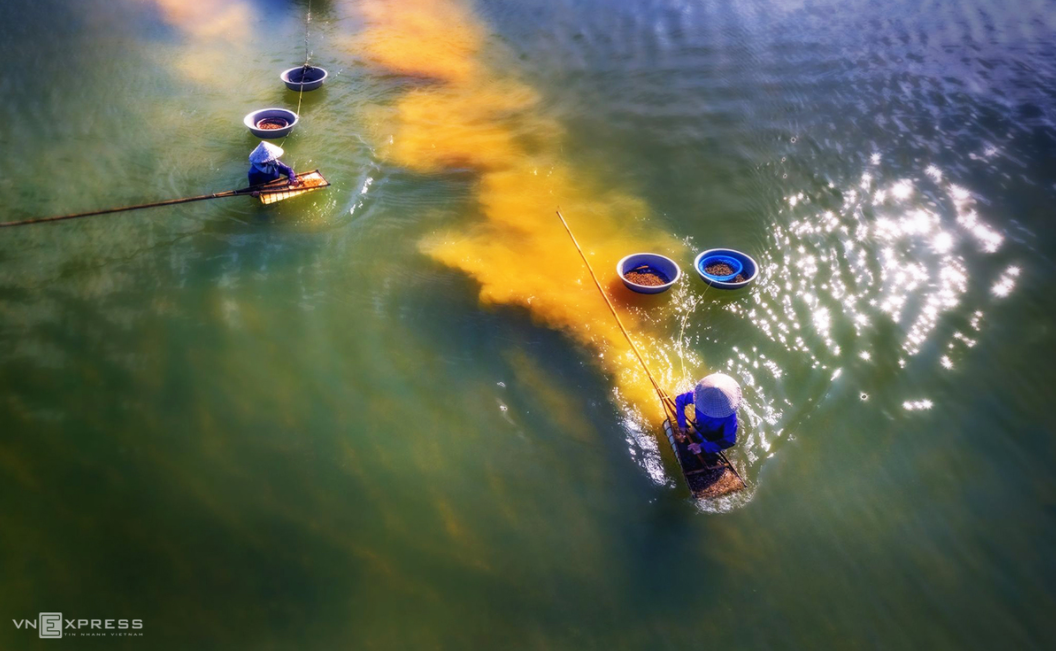 Co Luy people mainly work from February to September. As the market demand is increasing, they sometimes work until the Lunar New Year to have enough mussels to sell. Tra Khuc, the largest river in Quang Ngai, originates from 2,350m high Dac To Ron mountain before merging with the Rhe, Xa Lo (or Dak Xa Lo), Rinh (or Dak Drinh), and Tang rivers. The river runs to the east through Son Ha, Son Tinh, and Tu Nghia districts and Quang Ngai city then enters the sea through Dai Co Luy estuary. (Photo: VN Express)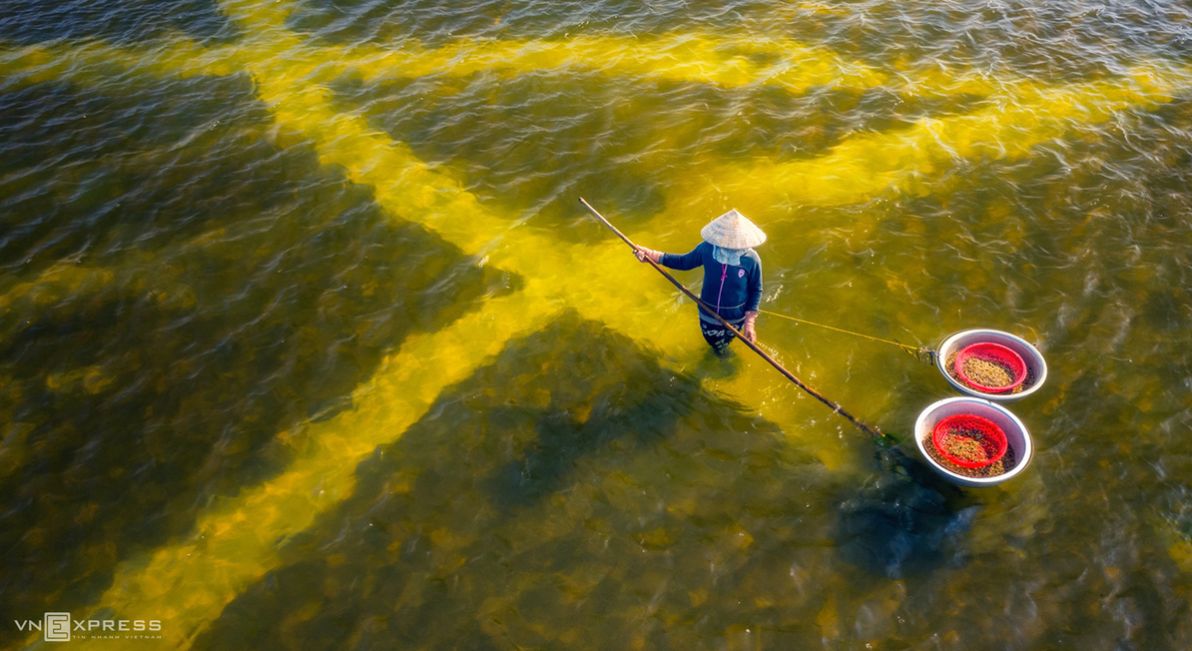 The rake weighs more than 10 kg, consists of a 2.5 m long bamboo handle and a 1-meter long rake box. The rake is attached to the strap to keep caught mussels. The farmer holds the bamboo handle with both hands, walking backward to catch mussels. (Photo: VN Express)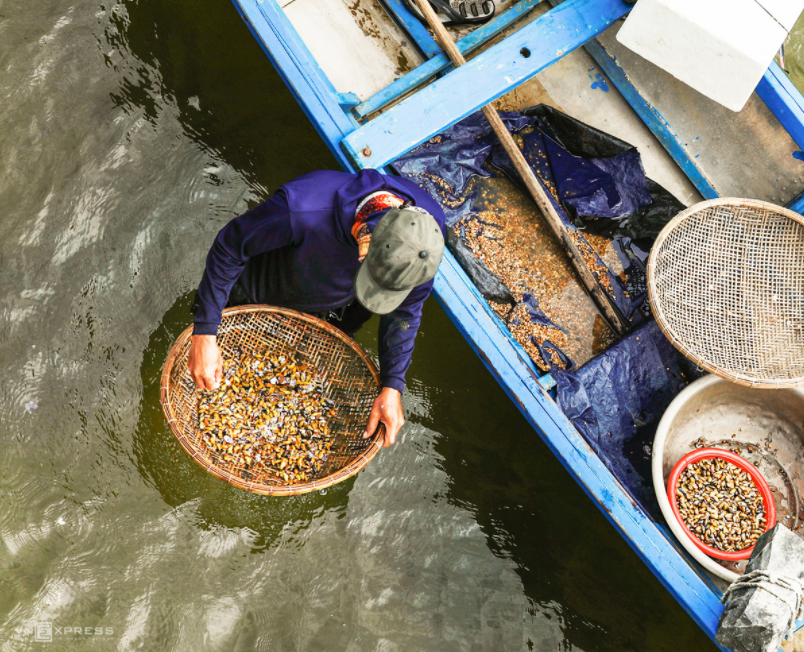 In recent years, people worry that the number of mussels caught gradually decrease. They hope for a good water environment so that mussels can continue to reproduce. (Photo: VN Express)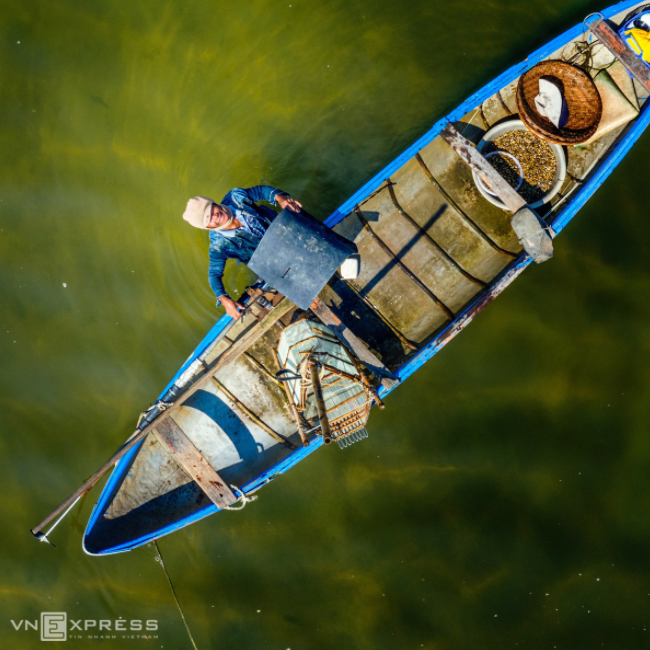 "Don" is a mollusk. Its shell has two flattened pieces and is only about 1 cm long, the flesh inside is milky white. "Don" is from the mussel family but has long intestines. It lives deep under the river's sand. "Don" is used in many local dishes, especially soup and porridge. (Photo: VN Express)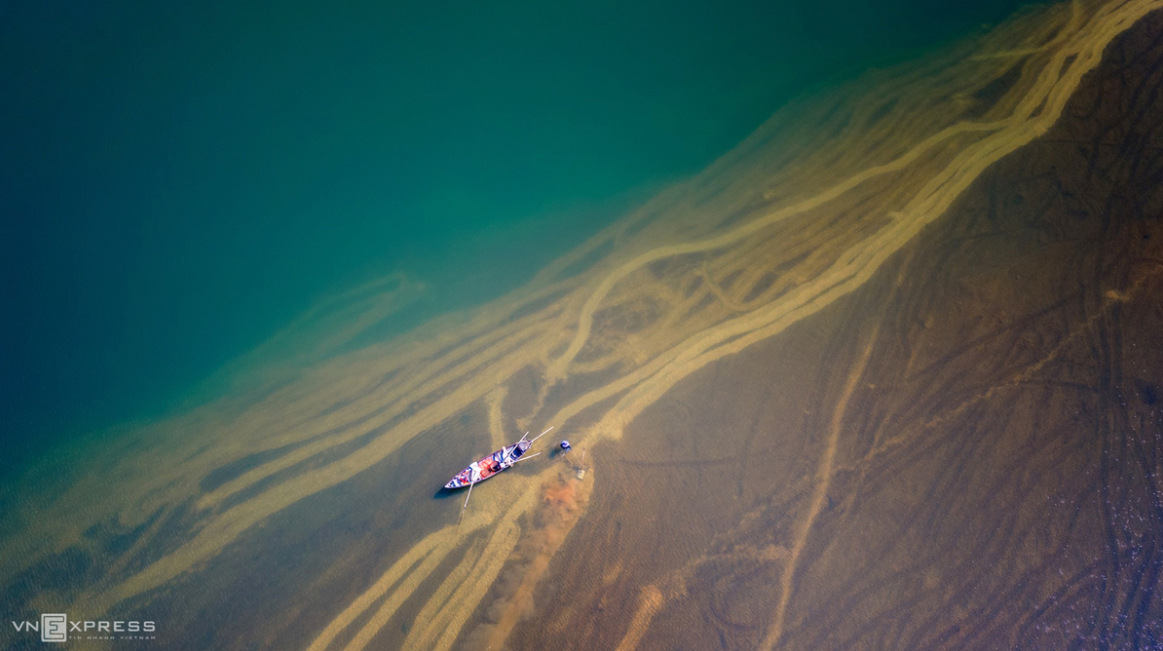 Many generations of people have made a living thanks to the Tra Khuc River. The streaks of mud and sand stretching downstream due to scratching are in harmony with the blue water, all together create an artistic picture. (Photo: VN Express)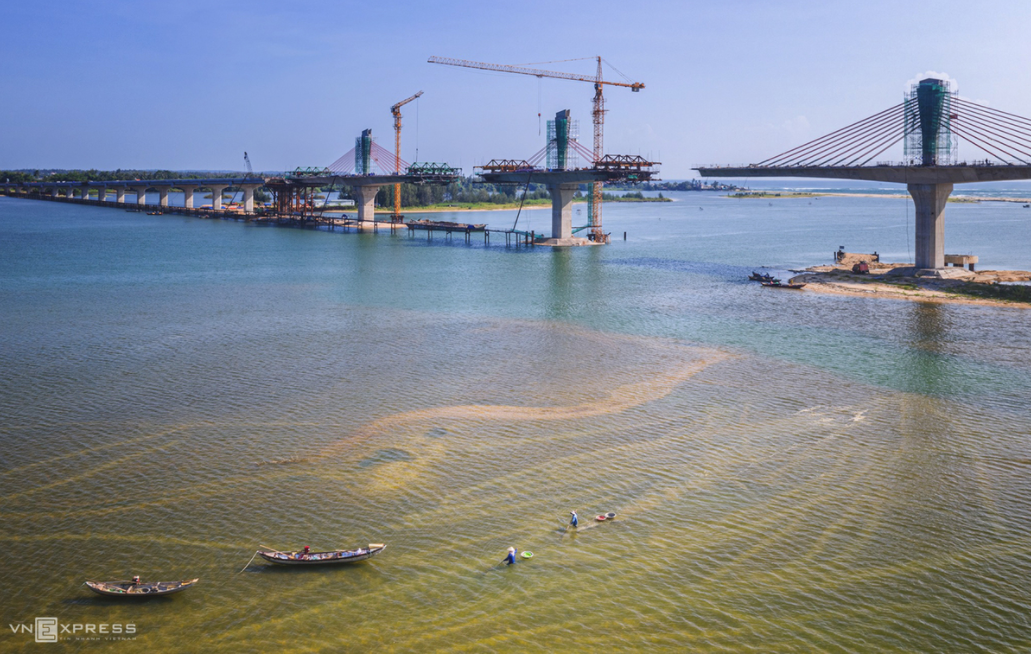 This photo captures the moment when mussel collectors prepare to go home as they have done their job. From afar, you can see a bridge under construction. The bridge's name is Co Luy. It has a length of 1.880 meters, designed with pre-stressed reinforced concrete. (Photo: VN Express)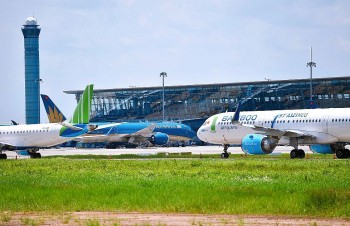 Economy
Vietnam Business & Weather Briefing (August 9): Vietnam's economic growth is expected to reach 7.5% in 2022, new securities accounts hit a near two-year low in July.