Nearly 1,500 pupils in Ha Long off from school over coronavirus fear
Ha Long municipal authorities have issued urgent order to halt all teaching activities at Tran Hung Dao primary school as two students are reportedly having close contact with COVID-19 patient.
Tran Hung Dao will switch to online learning starting March 23 (Photo: Thanh Nien)
As reported by Thanh Nien, the two students designated as F1 are siblings, one is 1 grader and one is 4 grader. Both had onboarded the flight VJ458 from Phu Quoc to Noi Bai on March 22 on which one passenger was later confirmed positive for nCoV.
Following the test result, Tran Hung Dao primary school decided to contemporary stop all off-line teaching activities starting March 26. All the 1.490 students and teachers turn to online learning to keep up with the curriculum while strictly adhere to self-isolation rules at home.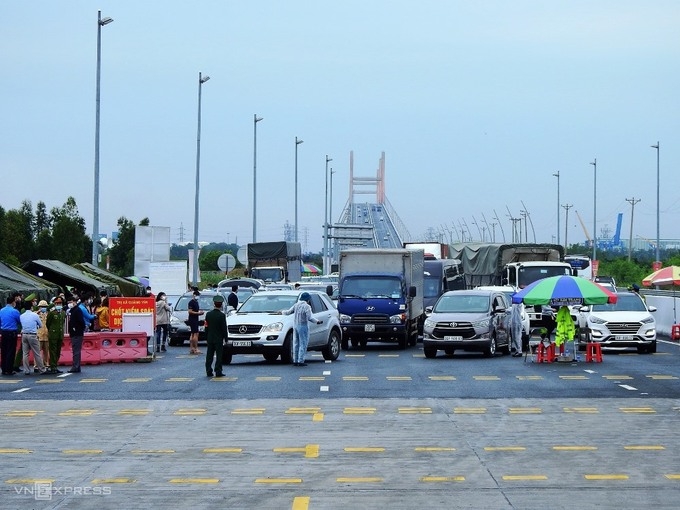 Quang Ninh province has removed all checkpoints at its entrance (Photo: VNE)
On March 26 morning, two Vietnamese women returning home illegally through the southern coast were confirmed Covid-19 patient.
According to VNE, both of them, 25, got back to Vietnam from Cambodia on a fishing vessel that arrived in Phu Quoc Island on Monday.
The same day, one of them traveled by boat from the island to the mainland before taking a bus to HCMC, and the other flew to Hanoi via Vietjet flight VJ458 before traveling to the nearby Hai Phong City in a private car.
Under current pandemic prevention measures, anyone entering Vietnam via official border gates would be quarantined.
The one who came to HCMC had a health check at FV Hospital and was confirmed positive with the new coronavirus on Thursday while the other took a test at Vinmec Hai Phong Hospital on Wednesday and was also confirmed positive the next day.
The Health Ministry has listed them as community cases.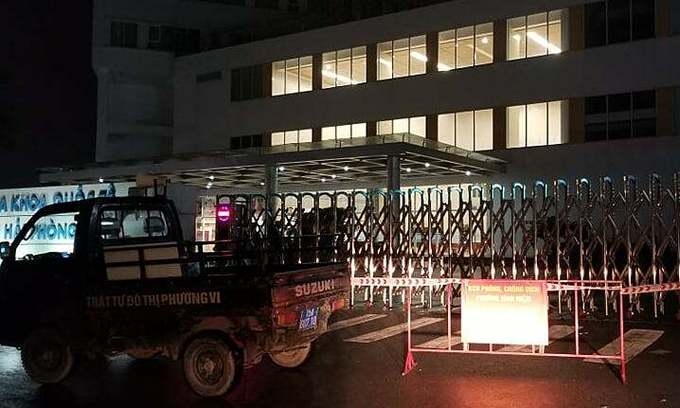 Vinmec Hai Phong International Hospital in northern Hai Phong City is isolated late March 25, 2021 after a woman visiting the hospital was diagnosed with Covid-19. (Photo: VNE)
Health authorities have issued urgent announcements looking for people having visited places those women have come to as well as passengers on flight VJ458.
"We are highly concerned that Vietnam is expecting the 4th wave of infection, which is high-risk and could break out anytime as the pandemic is still complicated in certain localities", Health Minister Nguyen Thanh Long stated at the conference that connects all medical facilities and vaccination sites in over 700 localities across the country.
According to Long, Vietnam has successfully contained 3 waves. The latest one in Hai Duong province with high initial infection rate, however, still has new cases scattered here in there due to relaxed quarantine and contact tracing measures in certain places.
Vietnam has so far set up 1,600 checkpoints, dispatching 10,000 border guards to coordinate with local authorities to manage immigration. However, its long and wide borderline has made it more difficult to put trespass under control.
Vietnam recorded five new COVID-19 cases from 6 am to 6 pm on March 26, including two illegal entrants in southern Binh Duong province and the northern port city of Hai Phong and three imported, the Ministry of Health said.
One of the two illegal entrants was a 44-year-old Chinese man who illegally entered Vietnam through the area around the Moc Bai International Gate in southwestern Tay Ninh province on March 23 and then came to reside in southern Binh Duong province. His sample tested positive for coronavirus SARS-CoV-2 on March 25 and he is now being treated at the Binh Duong General Hospital. The other was a 26-year-old Vietnamese woman returning home illegally on a fishing vessel through Phu Quoc island in the Mekong Delta province of Kien Giang on March 22.
No new cases were recorded this morning, March 27, according to the Ministry of Health.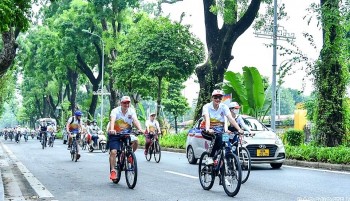 World
Staff of the embassies of ASEAN member states in Hanoi and their families joined a host of activities in Hanoi on August 13 within the framework of ASEAN Family Day 2022