New hotline for child protective services launched in Da Nang
The hotline was established on the basis of a project on safeguarding children and adolescents from cyber sexual abuse by the World Vision International in Vietnam and the End Violence Against Children (EVAC) Fund.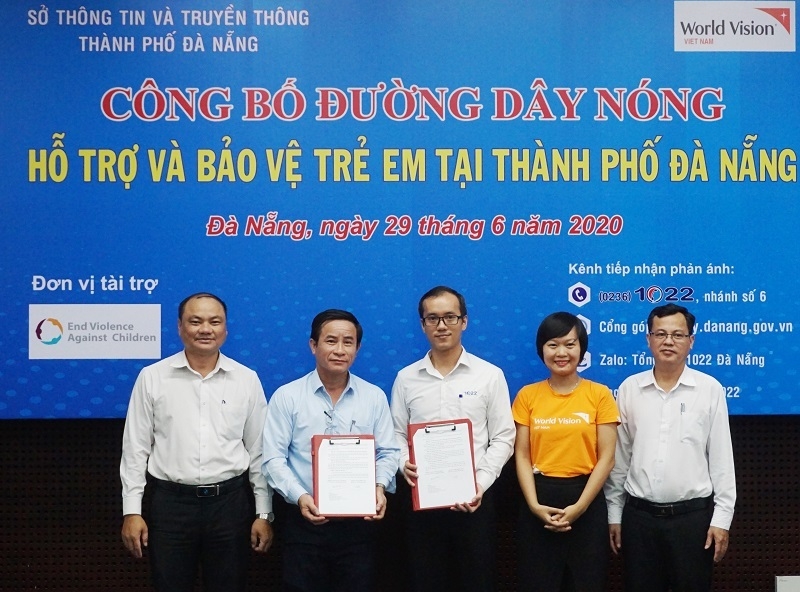 At the launching ceremony. Photo: vietnamnet
The Department of Information and Communications of central Da Nang city on June 29 launched a hotline to support the protection of children and adolescents from sexual abuse.
The call centre, No. 1022, will receive all information regarding child protection as from the launching day, while providing consultations for parents regarding cyber child sexual abuse through 4 channels, including: Call centre (0236) 1022; Da Nang comment portal (https://gopy.danang.gov.vn/); Zalo channel and Facebook page "Call center 1022".
For cases such as children who are abused or are at risk of violence, exploitation, abandonment, need emergency interventions, Call Center No. 1022 will contact the Da Nang Centre for Social Work Services and the National Child Protection Hotline (No. 111) in Da Nang to coordinate the handling.
To make it easy to remember and respond in the case of an emergency, the around the clock 111 hotline has been set up, alongside other emergency numbers, such as 113, 114 and 115.
One of the key tasks of the national hotline on child protection set under Decree No. 56/2017 (Decree 56) issued by the Government is to receive, exchange, verify information, report and denounce child abuse or children at risk of violence, exploitation and neglect.
The telephone hotline No. 111 have been put into service since 2017 with three consulting stations in Hanoi, Da Nang and An Giang, whereby the Hanoi call centre connects and handles consultations for 28 provinces and cities in the North, while Da Nang handles calls from 16 provinces in Central Vietnam and the Central Highlands, and An Giang serves 19 provinces and cities in the South.
Speaking at the launching ceremony, Pham Ngoc Thach, Deputy Director of Da Nang Department of Information and Communications, stressed that Call Center No. 1022 is expected to contribute to children protection in general as well as the prevention of sexual abuse of children and adolescents through the Internet.
According to the statistics of World Vision Vietnam, in Da Nang, there are more than 233 thousand children under 16 years old (accounting for 19.3 of the city's total population). 60% of primary school children and 90% of high school children have Facebook accounts. In the city today, there are about 900 internet shops, games attracting thousands of children to use every day.
Child protection application launched

A child protection application, called "National hotline 111" run on both two operating systems: Google's Android or Apple's iOS, has been developed and can now ...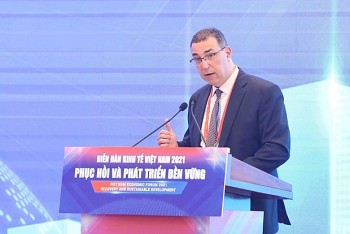 National
Vietnam News Today (December 6): Vietnam records 14,312 new Covid cases; Vietnam-Lao special relations continue to be nurtured; Vietnam's economy showing signs of recovery; Hanoi changes face-to-face learning plan at last minute.