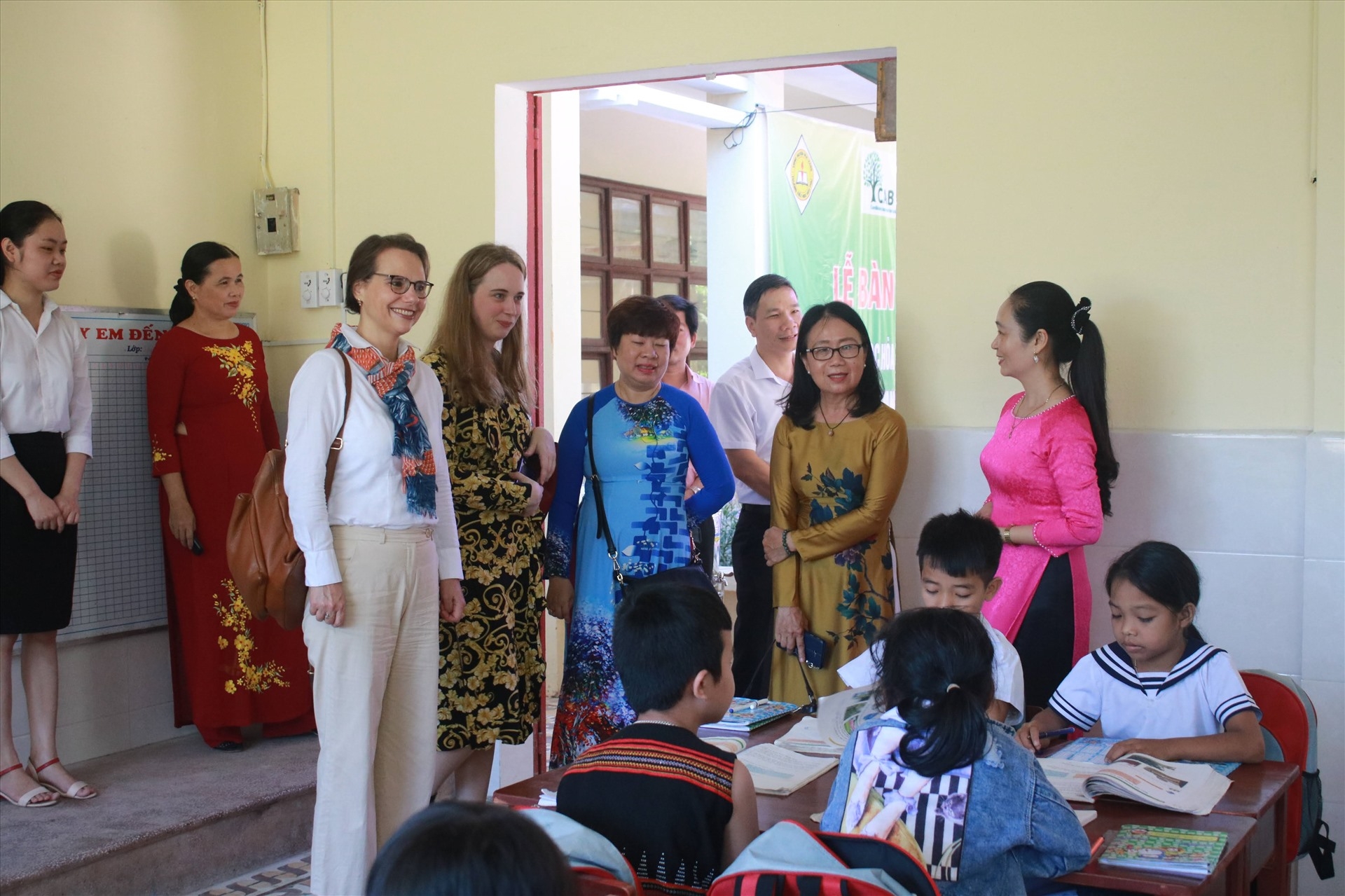 Delegates visit the upgraded classrooms. Photos: Thuy Trang/Lao Dong
The upgraded Phu Tuc boarding school, sponsored by the German Consulate General in Ho Chi Minh City with a total budget of over VND 500 million (USD 21,600), has been officially handed over to Da Nang's authorities.
The project was implemented by the Center for Adaptive Capacity Building Research (CAB), in collaboration with the Hoa Vang District People's Committee in the last two months of 2019 and has been put into use.
Dr. Josefine Wallat, Consul General of the Federal Republic of Germany shared: "We believe that a good environment will help teachers to teach and students to learn better...I appreciate and thank the cooperation of the units for their efforts to complete the project".
Presenting at the ceremony, Nguyen Thuy Anh - Deputy Director of Da Nang Department of Foreign Affairs hopes that after the project, there will be more projects to be completed in the locality in the future with the companion of the German Consulate General.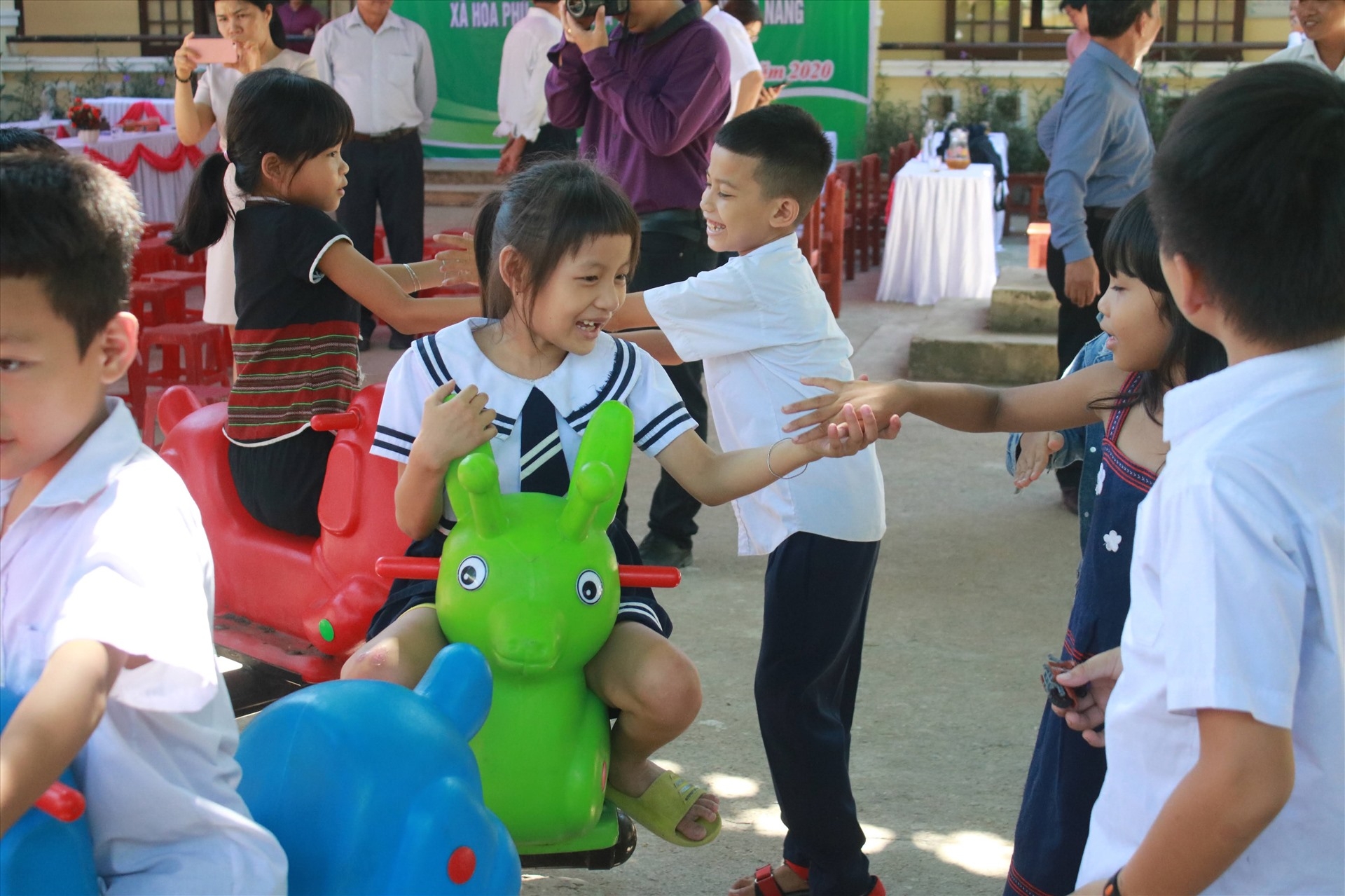 Students enjoy the new playground equipment.
Nguyen Thi Tam - Principal of Phu Tuc boarding school said, a total of 62 students now have a place to sleep with new stalls and new classrooms, toilets, especially, an playground for social and outside activites.
The project to upgrade Phu Tuc school site has costed a total of VND 580 million (USD 25,000), of which the locality contributed VND 45.5 million (USD 1,900), and the German Consulate General sponsored more than VND 500 million.
The project has upgraded toilets for 6 classrooms, purchased 80 new sets of tables and chairs as well as 60 sleeping stalls and 4 sets of playground equipment./.
Hannah Nguyen