NGO assists Vietnam's north central province tackle violence against children in schools
In response to the five-year campaign to End Physical Violence against Children at Home and School launched by World Vision Vietnam in 2017, Thanh Hoa province's Department of Foreign Affairs and World Vision Vietnam recently kicked off the "Hope in Class – Ending Violence against Children at School" project.
At the kick-off ceremony. Source: World Vision Vietnam
The 2018 National Baseline Survey (NBS) from World Vision Vietnam (WVV), conducted across 14 provinces where WVV has programs, indicates that the most common form of child abuse in Vietnam is physical violence, with an alarming proportion of 33.2% or 1,503 children and adolescents reporting having experienced physical violence in the previous 12 months.
Children experience violence from parents and teachers. The Multi-Indicator Cluster Survey (MICS) in 2014 conducted by UNICEF indicated that 68.4% of respondents reported had experienced violence at home by parents or caregivers in the month prior to the survey. At school, the research from Young Lives in 2015 on corporal punishment in schools in Vietnam showed that 59% of children at 8 years old and 13% of children aged 15 reported having experienced physical punishment by teachers within one week prior to the research.
One of the main reasons is that parents and teachers have limited awareness on how violent discipline affects the development of a child. Cultural norms and traditional practices which emphasize the power and role of adults, including parents and teachers, toward children and consider physical punishment as a means of discipline have been used to justify the use of violence. 37.8% parents or caregivers used physical punishment as a means of disciplining their children according to World Vision Vietnam's NBS report in 2018. 69% of the parents that were interviewed during research carried out in 2016 on school violence (funded by UNESCO) agreed that "sometimes teachers need to hit or scold students to maintain discipline", which contributes to violence against children in schools.
The issue of violence from parents and teachers relates closely with violence between peers. Research on the relationship between children and parents showed that children who have experienced violence at home are more violent towards their peers. Children copy the behaviour of parents and teachers. Their attitude is also influenced by cultural norms and traditional practices which allow physical punishment.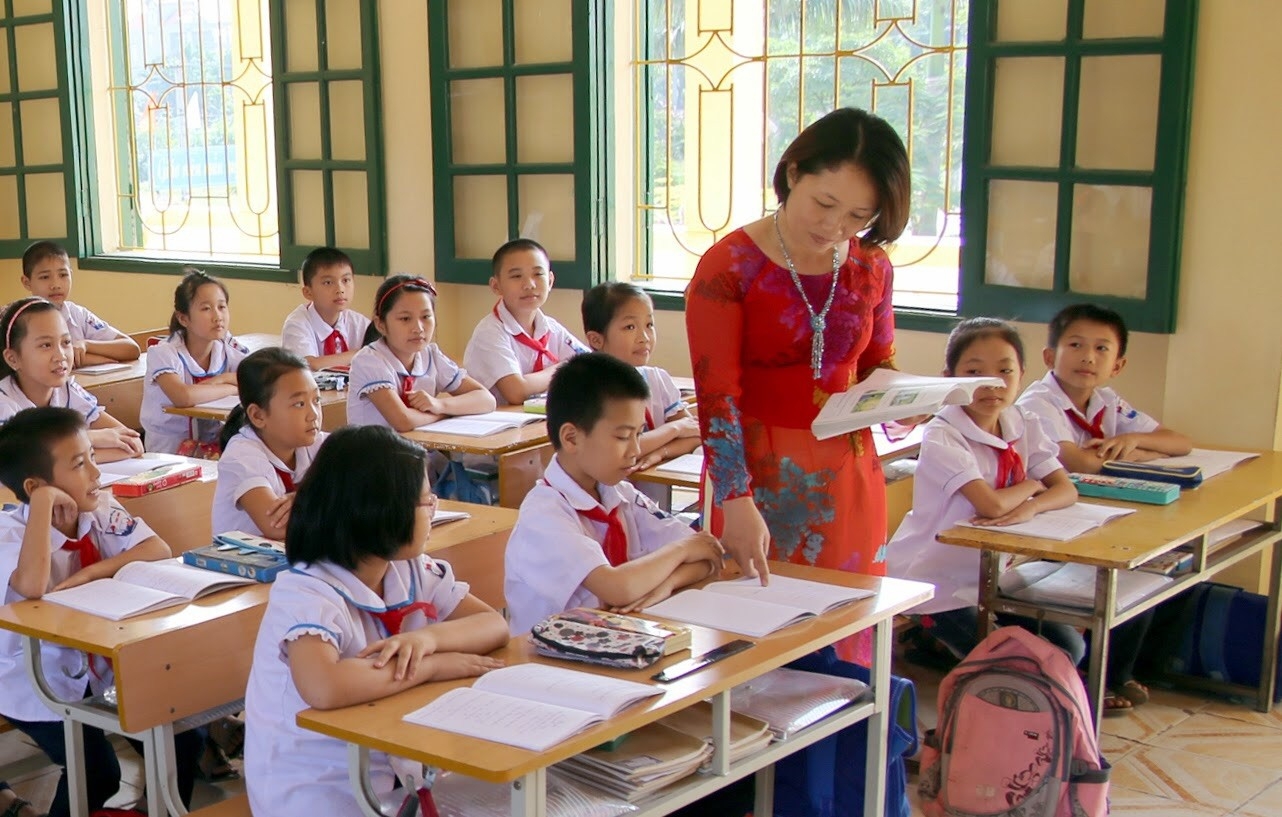 Illustration Image. Source: Internet
With a budget of USD 212,766, the Hope in Class project, funded by the Orion Foundation and Orion Food Vina through World Vision Korea, will be implemented over a course of three years (April 2020 to September 2022) and is expected to benefit 10,000 children from 40 schools in the north central province of Thanh Hoa (Thanh Hoa city, Thuong Xuan district, Ba Thuoc district, Lang Chanh district) and Hai Phong city (Ngo Quyen district).
The project aims at building a safe, loving and cooperative environment at school through building children's capacity to behave in a positive, loving and cooperative way, and enhancing the involvement of teachers and parents in educating children on life skills and living values, and tackling violence in schools in particular and violence against children in general.
The project goal will be achieved through two outcomes: Teaching children living values and life skills to protect themselves and peers from violence and; provide opportunities for them to practice those attitudes and behaviors; Enhancing teachers and parents' efforts to educate children's skills and attitude and foster greater collaboration between schools and families.
World Vision is a Christian relief and development organization working to create lasting change in the lives of children, families and communities living in poverty. As a child-focused organization, World Vision's work focuses on children, ensuring they are protected and their basic needs are met.
The strategic focuses of World Vision Vietnam include: children protection from all forms of abuse, exploitation, violence and injury; reduction of malnutrition rate of children under 5 through integrated approach; sustainable livelihood for poor households to support sustainable well-being of children.
Currently, World Vision Vietnam is implementing 37 Area Programmes (APs) which operate in 14 provinces. Beside these areas, World Vision Vietnam is also implementing Grant Projects to meet the specific needs of vulnerable children in both AP and non-AP areas./.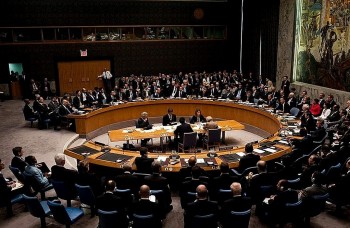 Friendship
The "International Day of Women in Diplomacy" is recently adopted by the United Nations (UN), which is to be celebrated every year on June 24. UN General Assembly Abdulla Shahid said that the resolution opened the door to discuss the challenges of women in diplomacy face, to celebrate women in diplomacy and to inspire the next generation.