Nine Most Famous Bridges in Da Nang with Outstanding Designs
Several bridges in Da Nang contribute to the tourism specialties of this region. Each bridge in Da Nang has its own beauty. But they are all interesting places for tourists.
In Da Nang, there are many different bridges. They are not only structures serving arterial traffic routes, but also have important tourism development significance. If tourists have the opportunity to take a tour of Da Nang, they should set foot on these bridges.
Thuan Phuoc Bridge
Thuan Phuoc Bridge was built in 2003. This bridge is nearly 2km long and 20m wide. This is a suspension bridge connecting the two banks of the Han River. It is designed to look like a bird flying out into the ocean.
Thuan Phuoc Bridge is located in the south of Da Nang. From here, tourists can quickly move to Son Tra peninsula and Hai Van pass.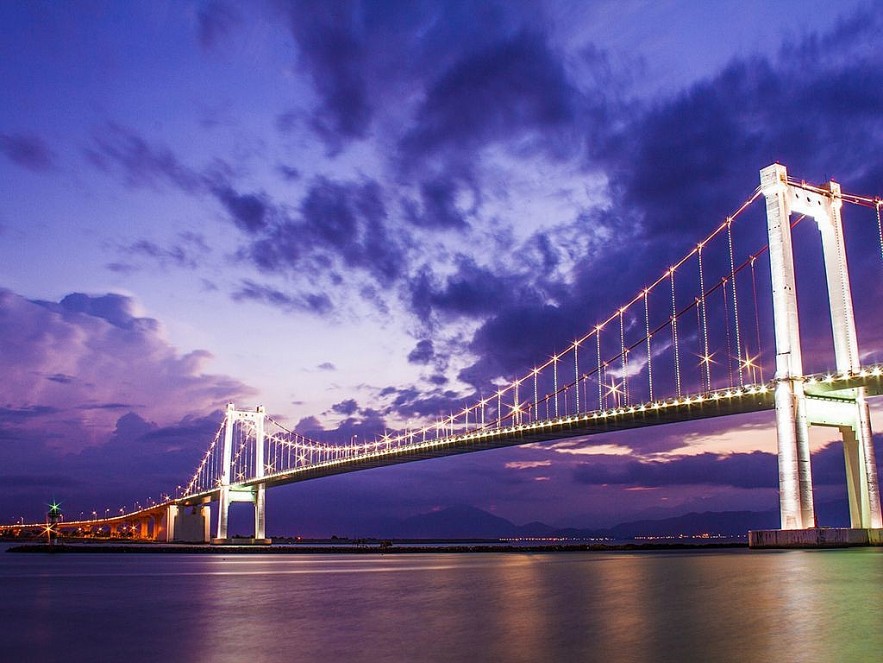 Thuan Phuoc Bridge. Photo: justgola
Han River Rotating Bridge
This is the largest and only rotating bridge in Vietnam. The bridge was built in 1998. It is nearly 500m long and connects the center of two districts Hai Chau - Son Tra.
From 0:00 a.m - 1:00 a.m, this bridge turns 90 degrees to allow large boats to pass through. Currently, the Han River Rotating Bridge is a unique tourist destination chosen by many tourists.
Photo: infonet
Fire Dragon Bridge
Fire-breathing Dragon Bridge is another Da Nang bridge. It was completed in 2013. The bridge has a large steel arch with a design that resembles a golden dragon flying to the East Sea.
On Saturday and Sunday evenings and major holidays, people often organize water-spraying and fire-breathing activities at Dragon Bridge to serve tourists. A complex lighting system is also installed on the bridge. This system makes the bridge become shimmering and brilliant at night.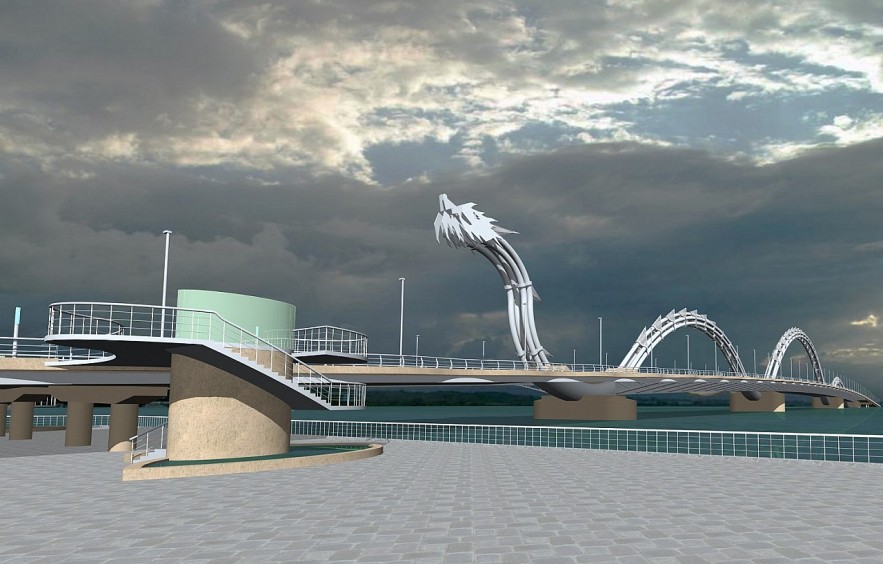 The 3D design of Da Nang Dragon Bridge. Photo: dothi.net
Nguyen Van Troi Bridge
Nguyen Van Troi Bridge is located right next to Tran Thi Ly Bridge. This is one of the bridges in Da Nang associated with the heroic historical period of Vietnam.
This bridge was built in 1965. It is nearly 500m long and has a steel arch structure of 14 spans. Currently, Nguyen Van Troi bridge is a tourist attraction and walking place for people.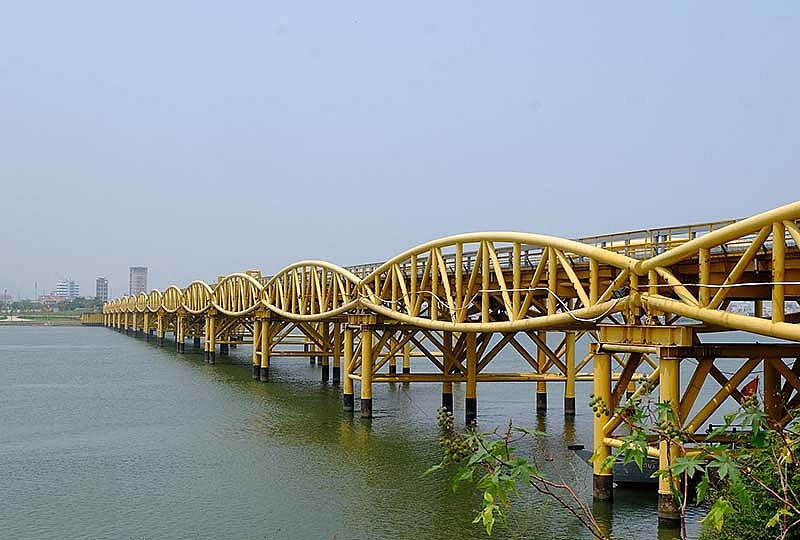 Photo: vtvcapdanang
Tran Thi Ly Bridge
Tran Thi Ly Bridge is more than 700m long, and nearly 35m wide with lanes for both motorbikes and cars. Tran Thi Ly Bridge has a modern structure with a 3-way cable-stayed system and a rigid bearing.
Tran Thi Ly Bridge may not be as majestic as the Dragon Bridge, but it has a very unique beauty. From a distance, the Tran Thi Ly bridge has a large sail that changes colors depending on the time of day.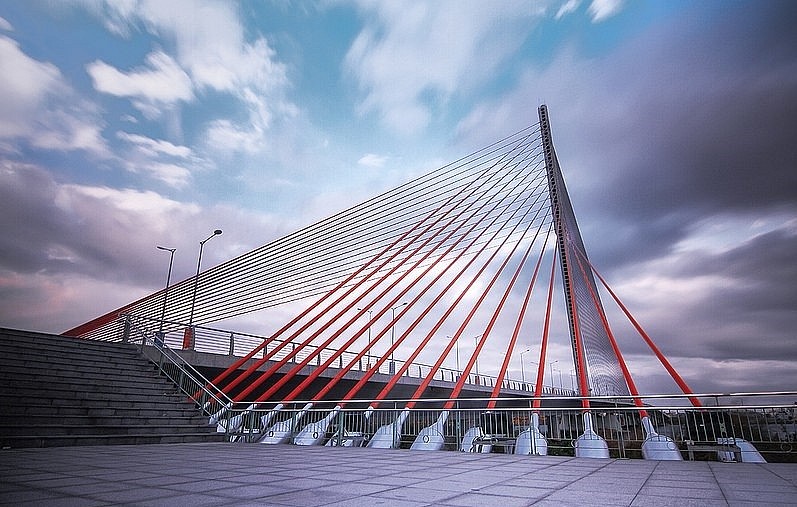 Photo: lendang
Bridge of Love
Love Bridge, also known as Love Lock Bridge, is located on the romantic Han River. The idea of ​​building Love Bridge in Da Nang comes from famous Love Lock Bridges in the world such as Milvio and Pont des Arts.
From Love Bridge, tourists can combine visiting the marina, Dragon Bridge, and many other tourist attractions in Da Nang. A part of Tran Hung Dao street has also been planned as a pedestrian street and cultural activities take place at night.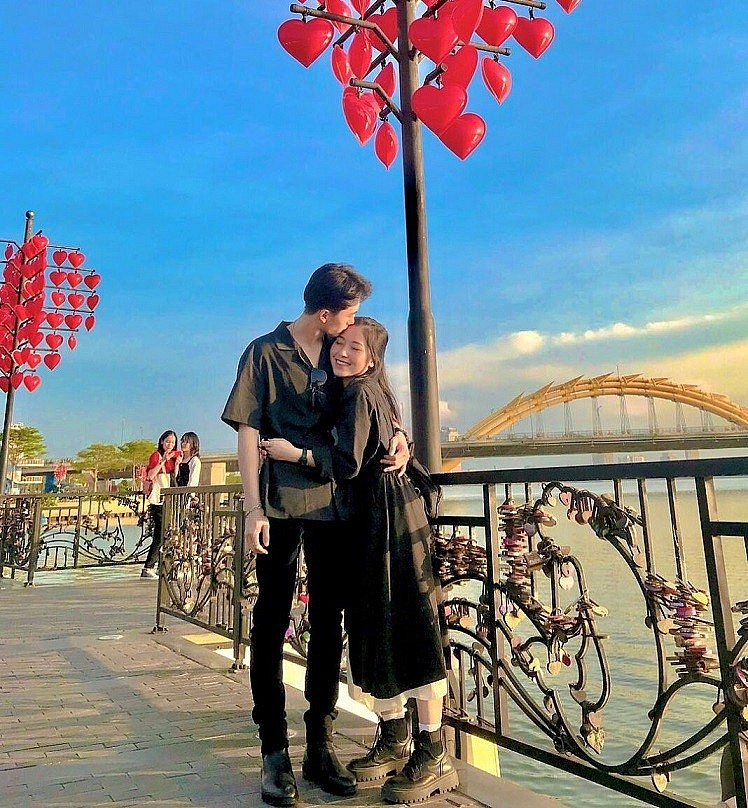 Photo: digiticket
Tien Son Bridge
Although not as famous as the Da Nang bridges mentioned above. But Tien Son Bridge is still an important traffic bridge. Tien Son Bridge crosses the Han River connecting the center of Hai Chau district and Ngu Hanh Son district.
This is the East-West Economic Corridor route. Goods from Laos and Cambodia are transported to Tien Sa port via the Tien Son bridge.
Hue T-junction Bridge
This bridge was completed in 2015. Hue T-junction Bridge is the largest overpass bridge in Vietnam. The Hue crossroads bridge was designed and constructed with 3 floors to solve the difficult traffic problem.
The design of this bridge is inspired by the culture of the Champa people. The pillar in the middle is the Linga tower, which is positive and the circle around it is Yoni, the symbol for the negative part. The bridge has a harmonious yin and yang that brings prosperity.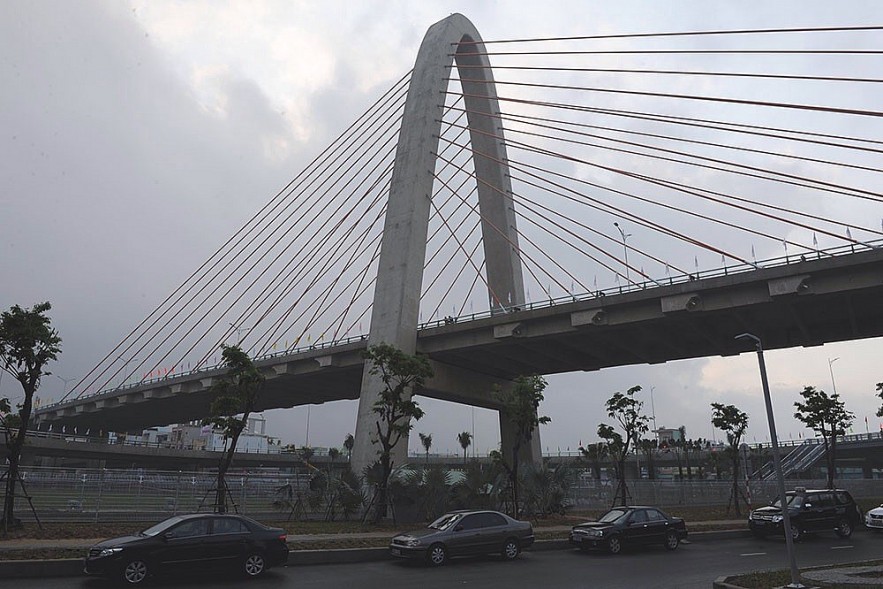 Photo: Baodanang
Ba Na Golden Bridge - The famous Da Nang bridge
In 2018, the domestic and foreign tourism community talked about the existence of a bridge in Da Nang. It is not the Dragon Bridge nor the Han River turning bridge, but the Golden Bridge of Ba Na.
This bridge has a unique and impressive design and is located in a place with beautiful natural scenery. It's like being in the heavenly garden of the Ba Na hills tourist area. Two large hands like Buddha's hands, covered with moss, support the shiny and smooth golden bridge.
Along with other Da Nang bridges, the Golden Bridge has become a tourist attraction. This is also the bridge topping the list of new wonders of the world voted in 2020.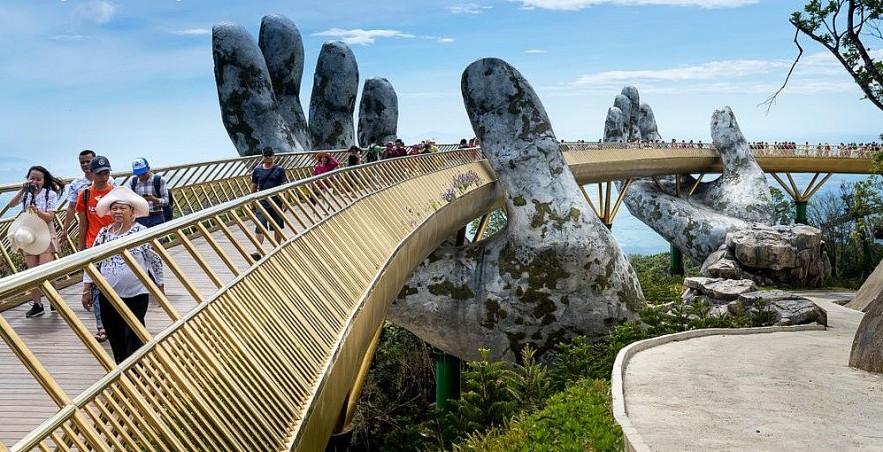 Photo: phongcachviettravel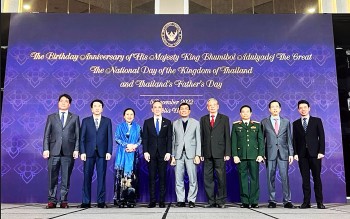 Friendship
The Royal Thai Embassy organises the reception on the occasion of celebration of the Birthday Anniversary of His Majesty King Bhumibol Adulyadej the Great, the National Day of the Kingdom of Thailand and Thailand's Father's Day on 2nd December 2022 in Hanoi.