Northern Vietnam's marvelous lotus lagoon suddenly blooms amidst autumn
The lotus lagoon at Hang Mua (Mua Cave) in Ninh Binh Province, Northern Vietnam bursts into full bloom amidst autumn capturing the attention among nature-lovers.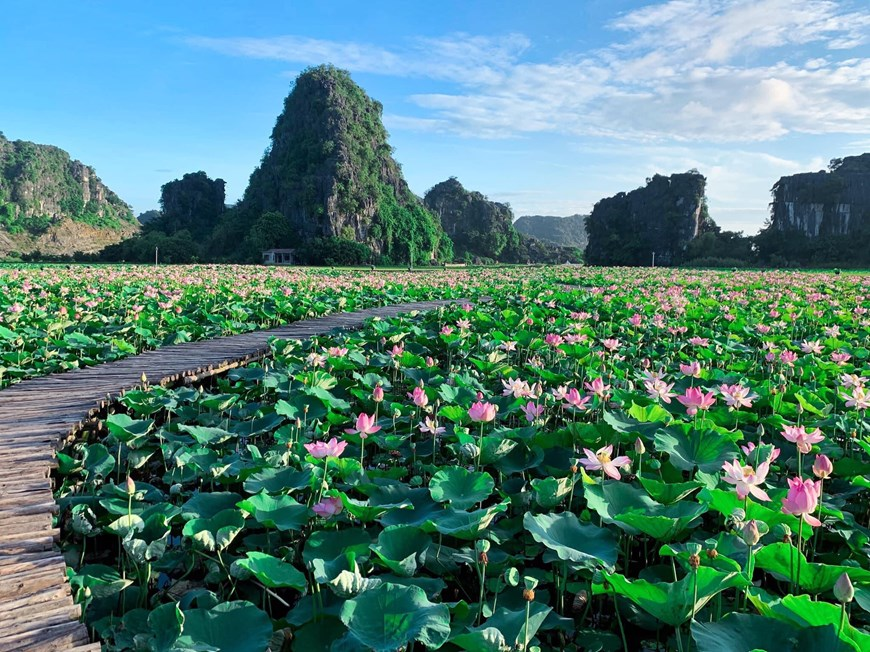 Hang Mua lotus lagoon was also the strangest one in Vietnam since last winter it still bloomed, Vietnam News Agency reported. Photo: VNA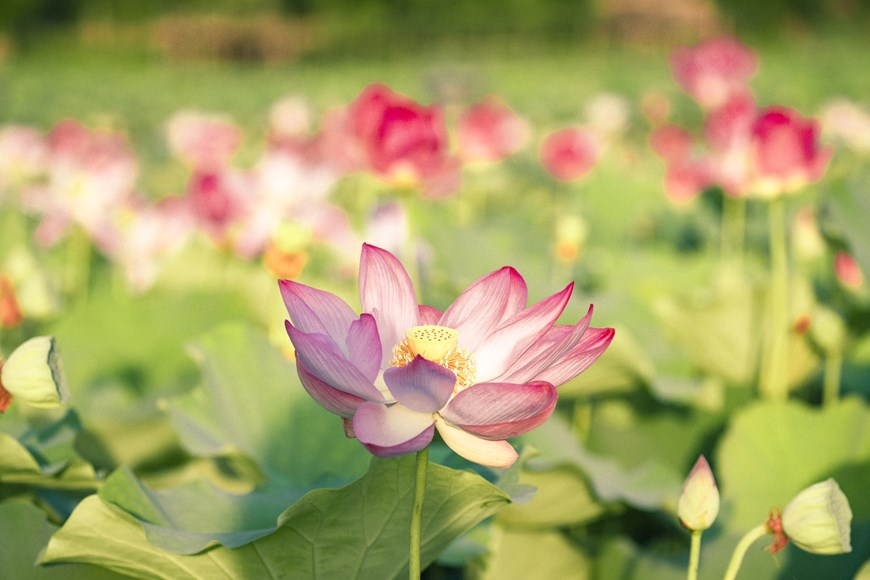 The lotus lagoon encompassing the heart-shaped wooden road located under the foot of Ngoa Long Mountain in Hang Mua (Mua Cave) has become a magnetic "check-in" spot among youngsters. Photo: VNA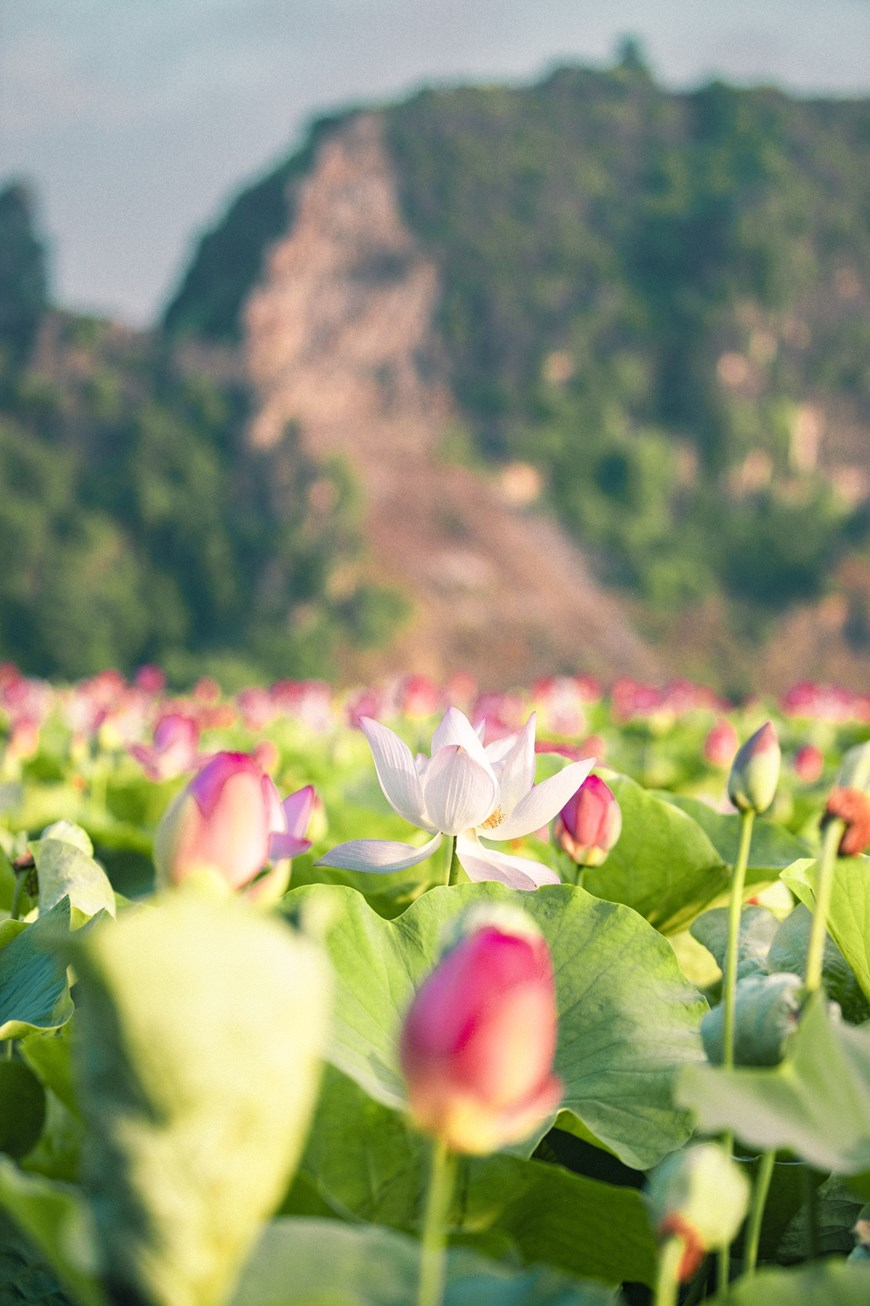 The images of this amazing lotus lagoon have recently circulated on the Internet Photo: VNA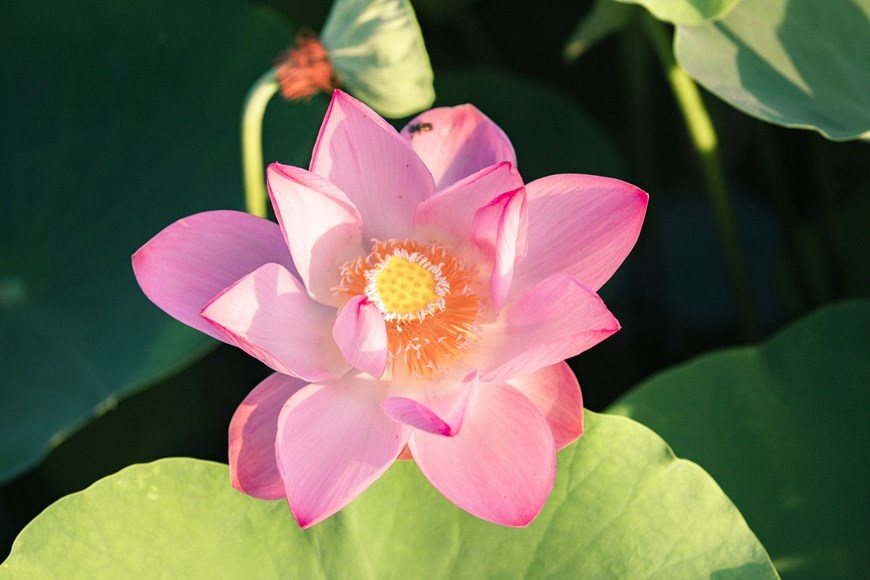 The lotus flowers normally fully bloom on summer days; however, lotus flowers here bloom in autumn Photo: VNA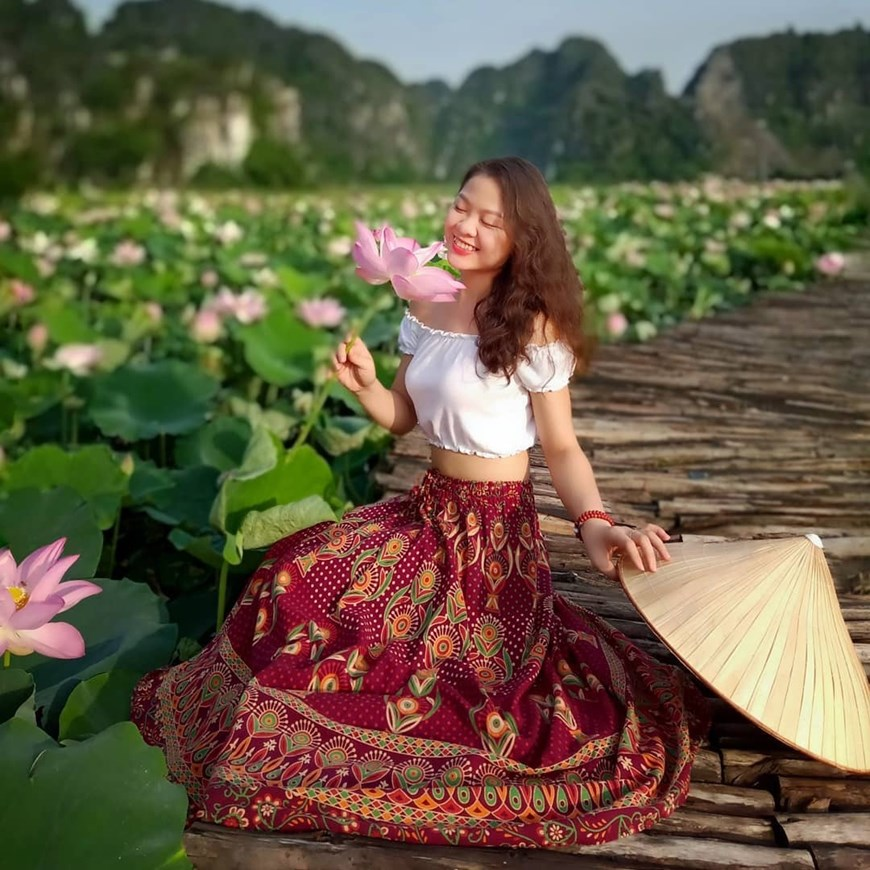 According to the lagoon's owner, lotus flowers in Hang Mua (Mua Cave) originates from Japan which can bloom all year round, not just only in summer Photo: VNA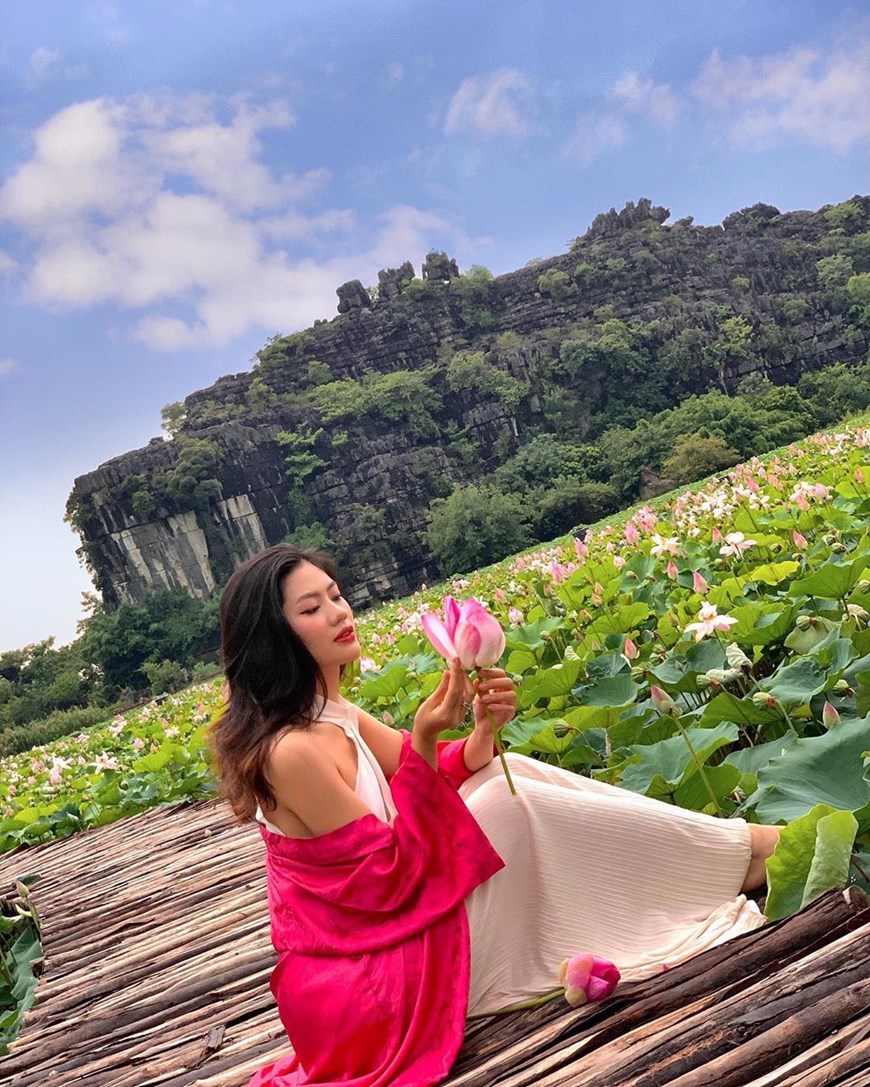 Therefore, the lotus lagoon has become a well-known destination among nature-lovers and photography enthusiasts. Photo: VNA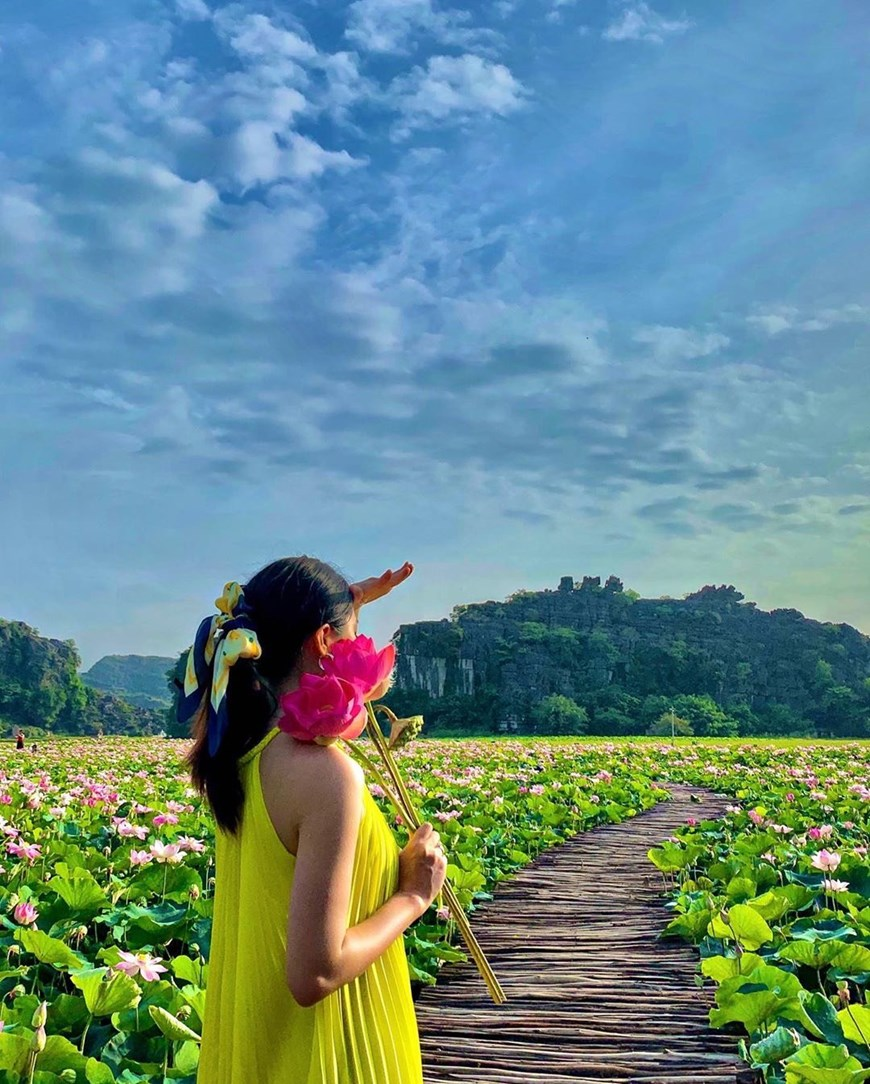 Those who miss out on the opportunity to admire the lotus flowers on summer days can visit this lagoon. You will be blown away by its magnificent natural beauty. Photo: VNA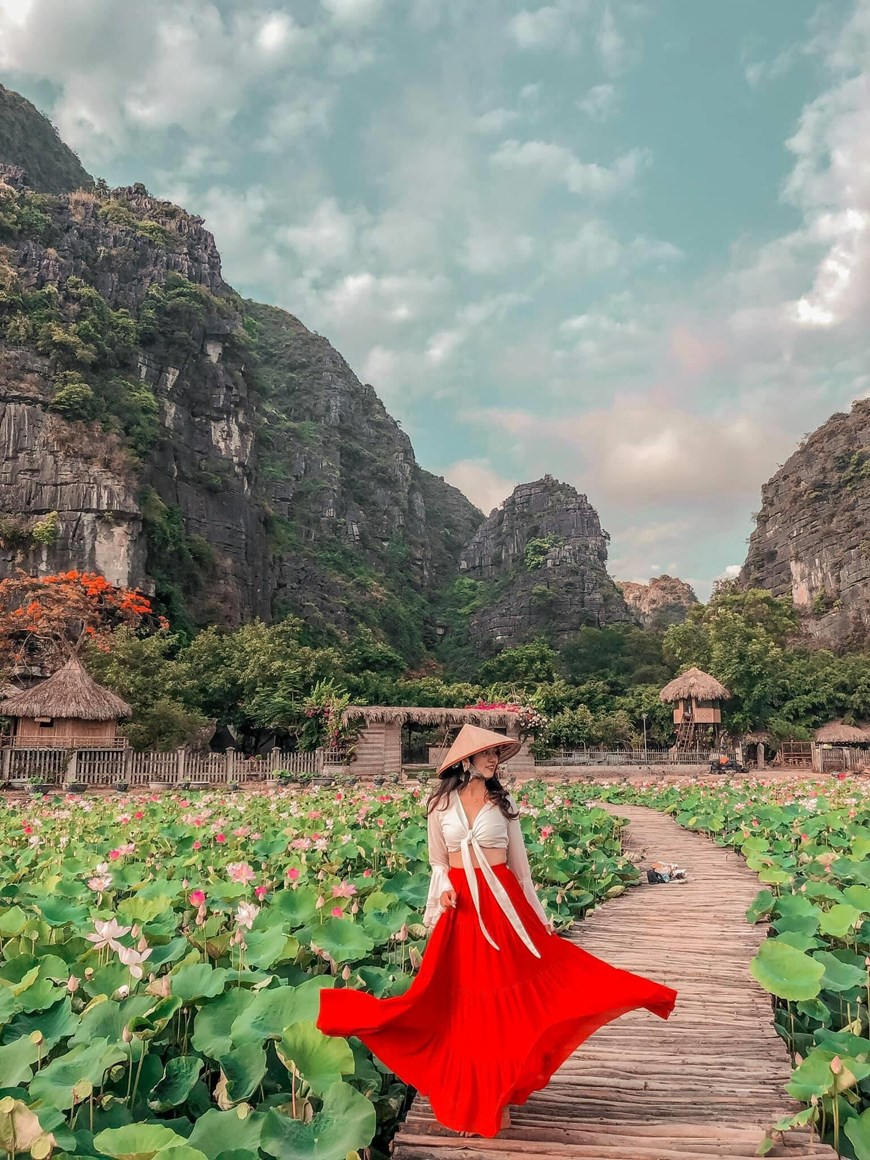 Along with artificial waterfalls and giant mushroom gardens, the lotus lagoon at Hang Mua (Mua Cave) is also a not-to-be-missed place in Ninh Binh. Photo: VNA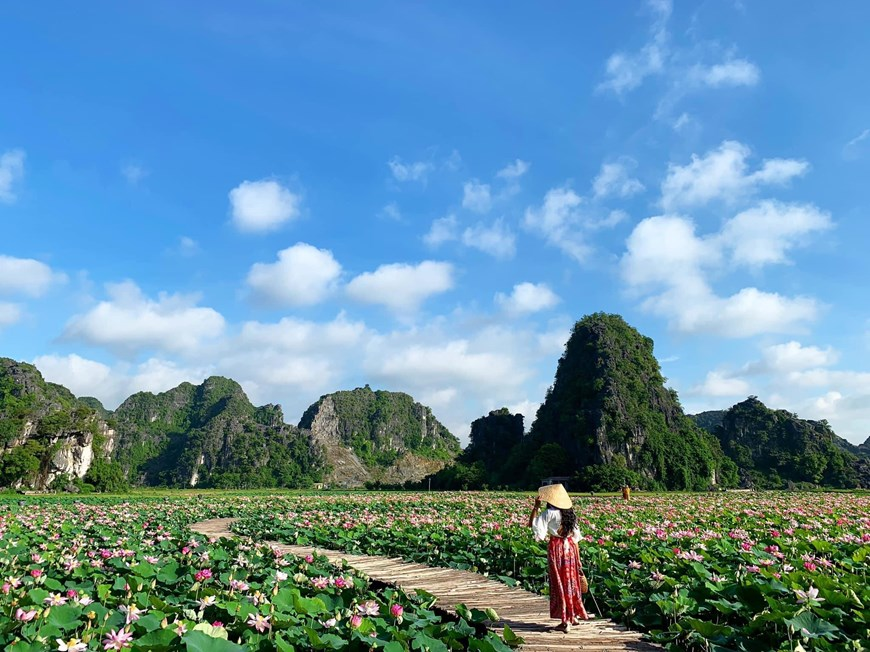 A youngster is posing at one of the most beautiful lotus lagoons in Northern Vietnam Photo: VNA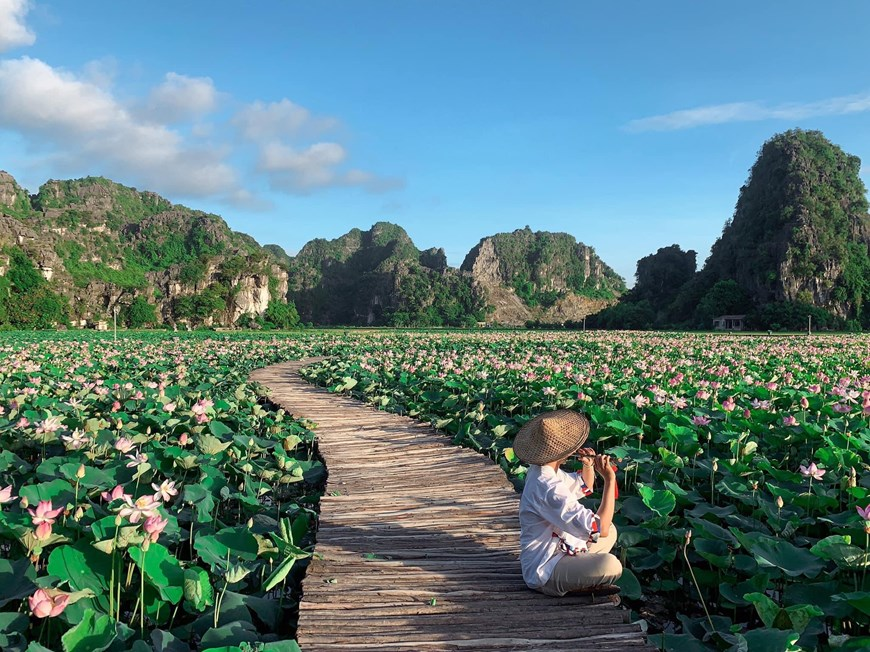 The delicate scent of lotus flowers pervading the whole region will surely help tourists to forget all the chaos of modern life Photo: VNA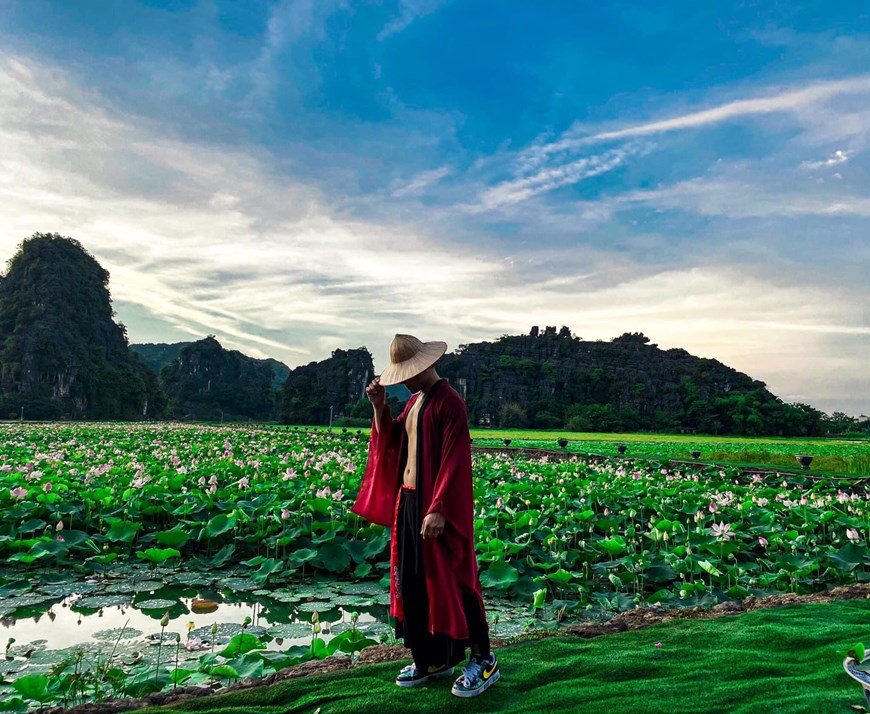 The serene charm of Hang Mua lotus lagoon Photo: VNA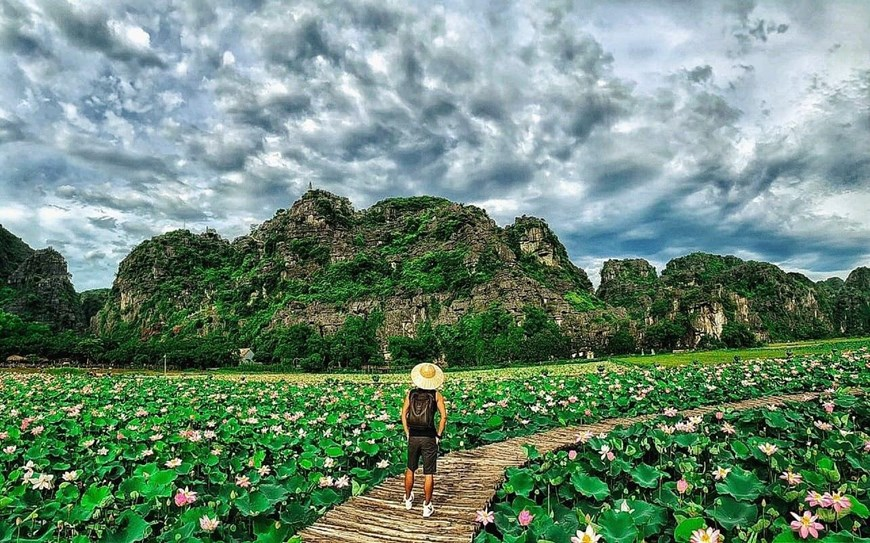 Photo: VNA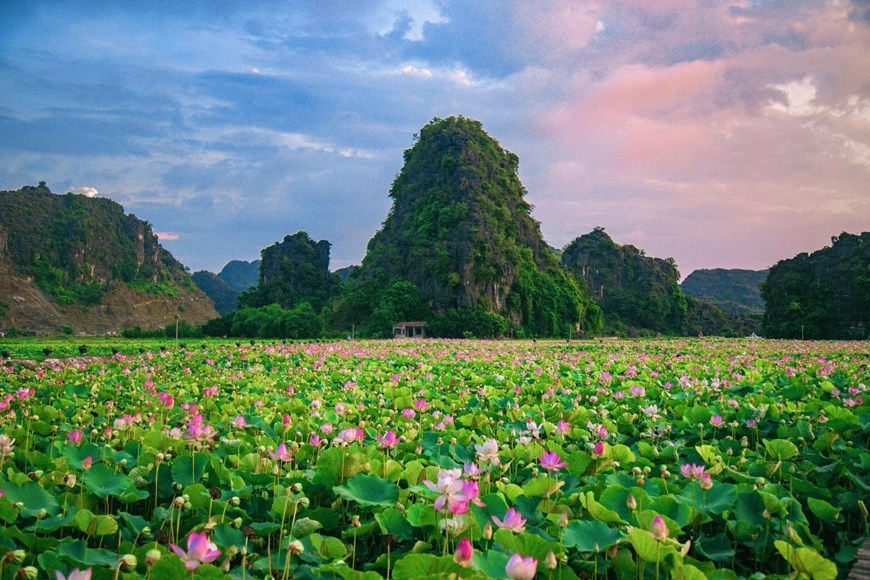 The green hues blanket the space dotted with pink colors of lotus flowers Photo: VNA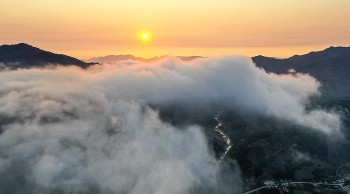 Multimedia
The gorgeous dawn behind a sea of fluffy white clouds creates a wonderful and beautiful picture of Truong Son Dong peak, Quang Ngai.