Norway funds USD 1.3 million waste treatment project in Vietnam
New project will scale up integrated and inclusive waste management models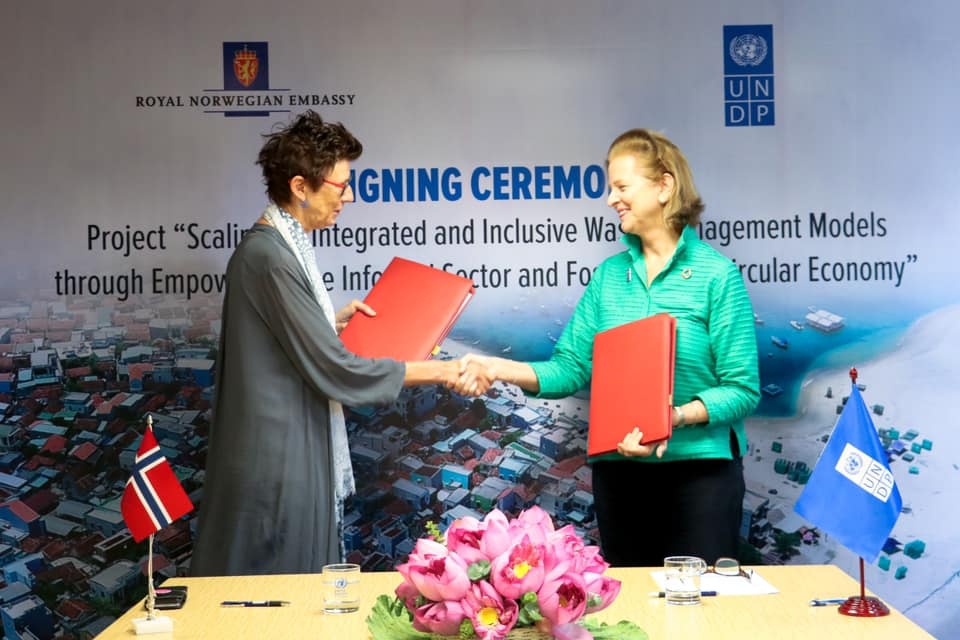 Norwegian Ambassador Grete Lochen (left) and UNDP Resident Representative in Vietnam, Caitlin Wiesen
The Norwegian Embassy and United Nations Development Programme Vietnam signed an agreement titled "Scaling-up Integrated and Inclusive Waste Management Models through Empowering the Informal Sector and Fostering the Circular Economy" on June 17.
The three-year project was financed Norway with a grant of US$ 1.3 million and will deploy and test interventions, including direct support for informal waste workers, a management model in the fishery sector and an ecosystem approach.
Norwegian Ambassador to Vietnam Grete Lochen expressed her pleasure at the success of Phase 1 of the project and seeing it expanded. "It is great that more local communities, particularly women, will take part in common efforts to tackle plastic waste and build a circular economy," she said.
"This is very important in the context of post-pandemic green recovery. Norway takes pride in the partnership with UNDP Vietnam and the government of Vietnam to take action to combat plastic waste, build a greener society and leave no one behind."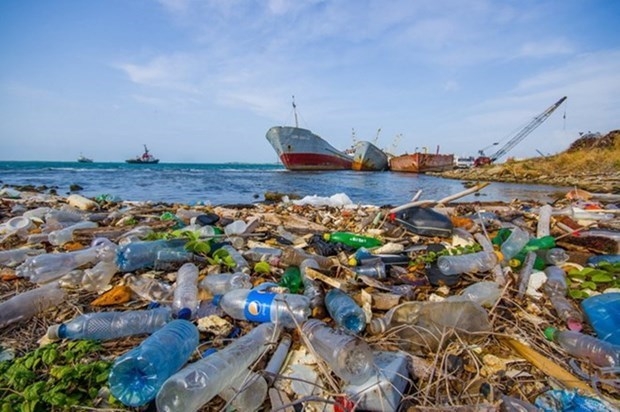 Plastic waste accounts for about 12% of solid waste in Vietnam, approximately 1.8 million tons each year.
The project is in response to the need for scaling up local waste and recycling collection centres, while engaging the informal sector in waste collection and segregation.
Through the project, community capacity for waste management will be enhanced and supported by an effective enabling environment, and adopted by municipalities and businesses using circular economy principles.
This new phase of the project will strengthen waste and plastic value chains in Quy Nhon by establishing a Material Recovery Facility, a waste management model in the fishery sector, and piloting a portfolio of interventions to boost the livelihoods and inclusion of waste workers, particularly women, said UNDP representative in Vietnam Caitlin Wiesen.
The project aim to implement sustainable models of waste management to increase the livelihoods of waste workers, as well as scale up sustainable waste management models and interventions through replication support, capacity development and knowledge-sharing.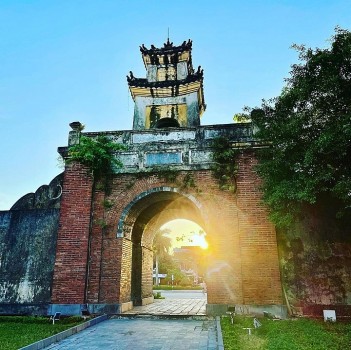 Travel
Quang Binh has many natural wonders as well as magnificent man-made architecture, one of which is Quang Binh Quan