NPA expands survey and clear UXO in Quang Binh
The Norwegian People's Aid (NPA) Vietnam has just signed a cooperation agreement to expand mine action projects in central Quang Binh province -- one of the provinces highly contaminated with unexploded ordnance (UXO) left over from the war in central Vietnam.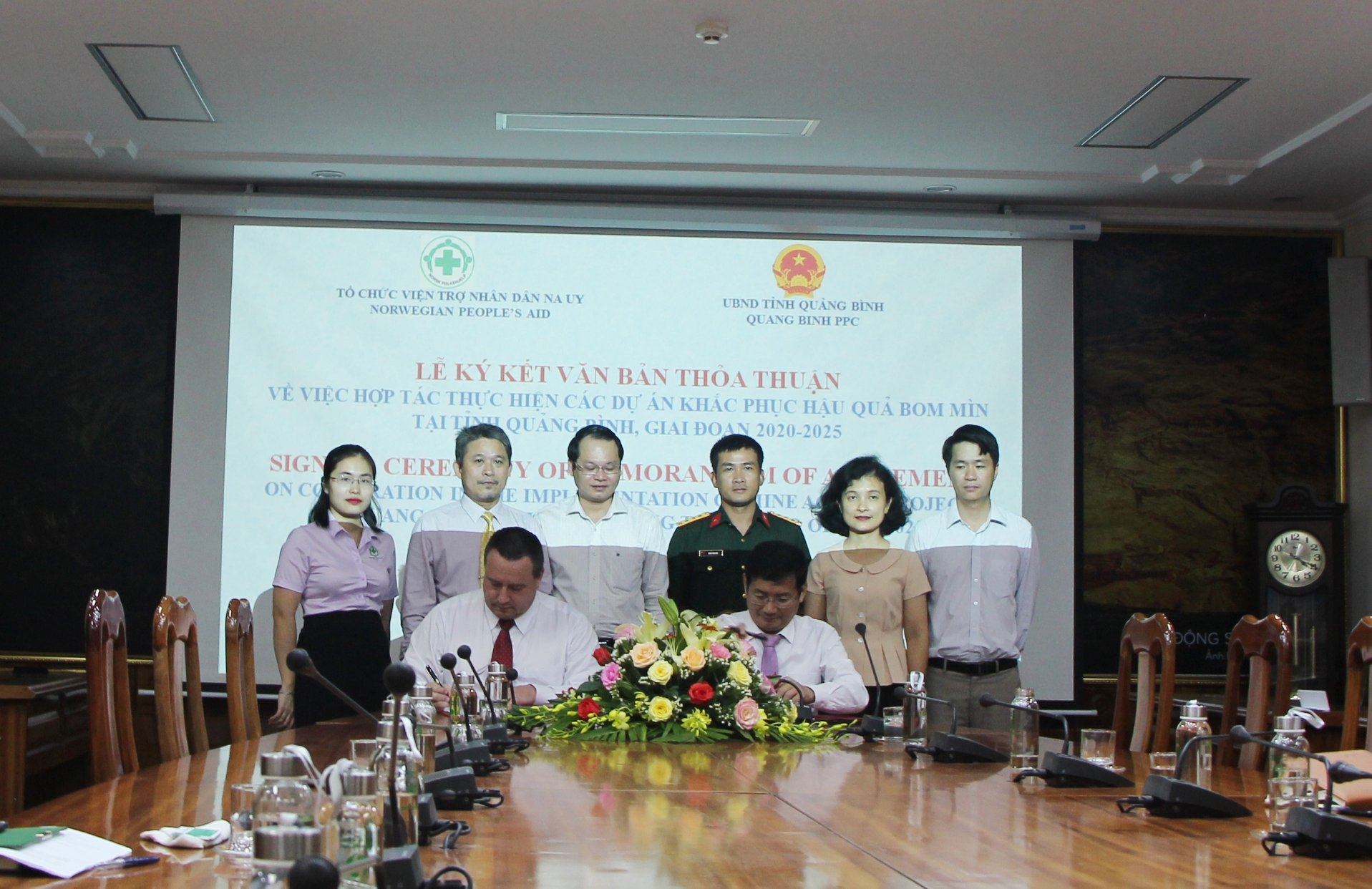 At the signing ceremony. Photo: NPA Vietnam
NPA Vietnam Country Director Jan Erik Støa and Vice Chairman of Quang Binh Province People's Committee (PPC) Tran Tien Dung on May 14 signed a Memorandum of Agreement on cooperation in the implementation of mine action projects in Quang Binh province, period 2020-2025.
Attending at the ceremony, there were representatives from Quang Binh Department of Foreign Affairs (DOFA) and Provincial Military Command.
According to the 2018 national report on Explosive Remnants of War (ERW) contamination in Vietnam, Quang Binh is also among provinces having high rates of contamination.
Speaking at the signing ceremony, Dung appreciated NPA's plan to join efforts with the province to address the deadly war legacy, contributing to safety of the local people and the provincial socio-economic development plan. Quang Binh PPC assigned DOFA to be the focal point and a partner with NPA for project implementation. The budget for the project period 2020-2022, funded by the US Department of State, is about USD 2 million.
NPA will conduct non-technical survey household by interviewing local households to identify evidences of the presence of ERW, also known as starting points, for Technical Survey follow-up.
The NPA teams collect information from local residents that lead to exact sites of dangerous ordnance or high-risk areas. This "evidence-based" approach is then followed by sweeps of the area using explosive detection methodologies. A pattern or "footprint" is determined quickly and followed by cleanup of the ordnance found.
With NPA's globally long-standing reputation in humanitarian mine action, and especially with the achieved successes and gained experiences for more than ten years in Vietnam through NPA's operations and capacity development projects conducted in Hue, Quang Tri and Hanoi, NPA's expansion to Quang Binh will reach out to more beneficiaries and be a great support to the province authorities' coordination and management in mine action.
According to the Ministry of Labour, Invalids and Social Affairs, Vietnam is one of the countries most contaminated with UXOs.
It is estimated that about 800,000 tonnes of UXOs were left across the country after the war ended in 1975, mostly in the central region. Some 6.13 million hectares of land are polluted with or suspected of being polluted with UXOs, accounting for 18.82 percent of the country's total area.
Since 1975, UXO incidents have killed more than 40,000 people and injured 60,000 others, most of whom were breadwinners of their families or children./.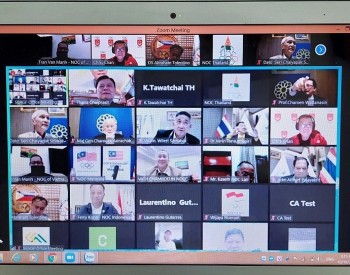 National
Vietnam News Today (October 19): Vietnam records 3,159 new local Covid cases; Vietnam ratifies ASEAN Trade in Services Agreement; SEA Games 31 likely to be held in Vietnam in May 2022; Goethe-Institut's science film festival goes virtual from October 18.
Friendship
PeaceTrees continued UXO-clearing efforts in the central province of Quang Tri in spite of severe storm warnings.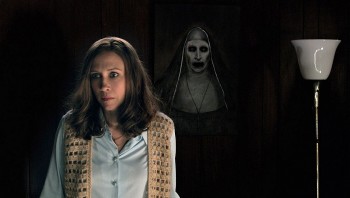 Handbook
Halloween is coming, and nothing is better than some good and spooky horror films. Here is a list of carefully selected 20 horror movies on Netflix that you can stream right now.