This is a part of "Hướng về miền Trung" (Heading towards the central region) program which is launched by the Overseas Vietnamese Student Association in Beijing aiming to share with the difficulties and losses the central people have suffered due to the historic floods.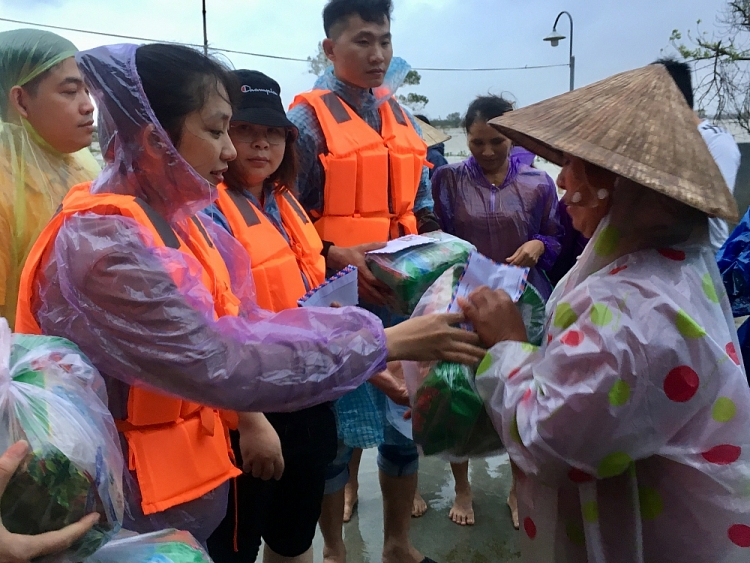 Overseas Vietnamese Student Association in China presents gifts to flood victims in central Vietnam
Photo: Thoi Dai
The Association presented 4,000 notebooks, 400 packs of gifts and provided financial aid to students of several primary and secondary schools in three provinces of Quang Binh, Quang Tri and Thua Thien Hue. Besides, the Association also visited and gave gifts to a number of teachers and households; burned incenses and extended deepest condolences to the families of officials and soldiers sacrificing while doing the rescue missions.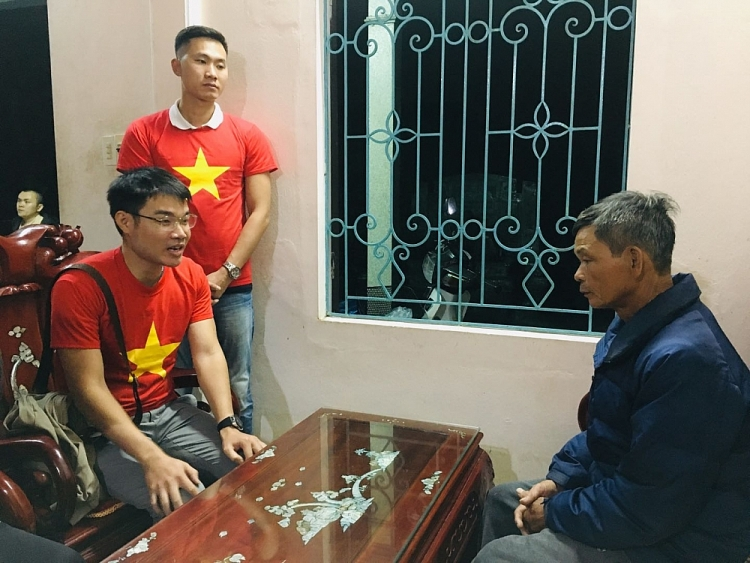 Photo: Thoi Dai
Bui Anh Tuan, Chairman of the Overseas Vietnamese Student Association in Beijing expressed hope that these small but meaningful gifts would partly help students and teachers stabilize studying and teaching. On the occasion of the upcoming Vietnamese Teachers' Day 20-11, he wished teachers health, happiness, and success.
"Witnessing losses that central people have experienced, I couldn't hold my tears back. While boating to an isolated village due to floods, we timely took a pregnant woman to the town to give birth", said Diep Chi, an overseas Vietnamese student at Peking Jiaotong University, adding that she felt happy as she could partly assist the flood victims to overcome the difficulties.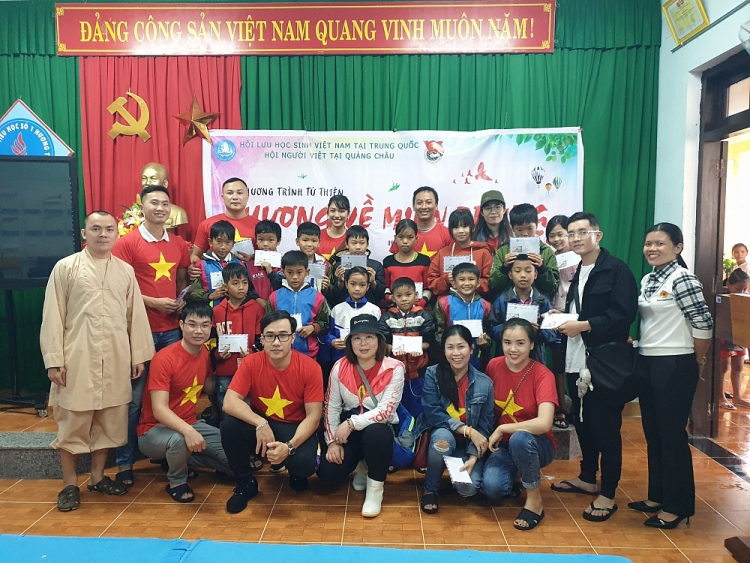 Photo: Thoi Dai
Located in one of the hardest flood-hit places in Quang Tri, teachers and students of Trieu Do primary school have made efforts to surmount the difficulties. Vu Anh Tuan - Vice Principal of the school said "the record floods submerged the classrooms underwater 2m; the learning equipment was damaged. Even up to now, many students still have to wade floodwaters to go to school". On behalf of the school, Tuan expressed thanks to the Association and benefactors for gifts for teachers and pupils.
Malie Nguyen