Occupational safety training for disadvantaged youth
A workshop on occupational safety and first aid skills for young people in Ngo Quyen District, Hai Phong City, has just been organized.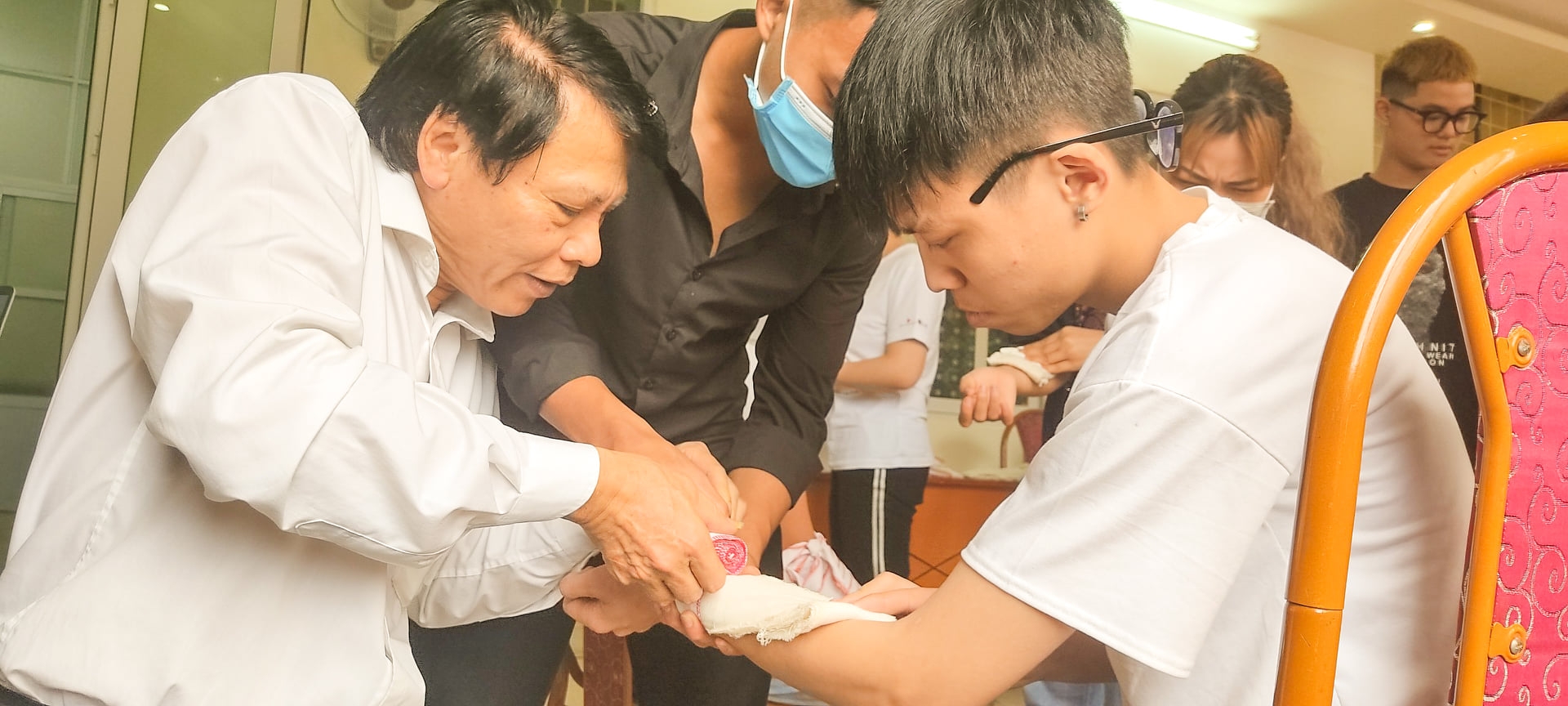 The workshop helping the participating youth update necessary information to tackle labour-related accidents. Source: World Vision Vietnam
World Vision Vietnam recently joined hands with the Women's Union of Ngo Quyen District, Hai Phong City, to organize a workshop on occupational safety and first aid skills for young people.
The workshop provided participants with basic knowledge about the Law on Occupational Safety and Health in Vietnam, as well as equipping them with necessary knowledge and skills to protect themselves and support others in the training and working process.
Specifically, in the workshop, the participating youth learned and practiced first aid skills for occupational accidents such as electric shock, hemostasis, wound dressing, fixing broken bones, and moving - transporting injured people.
This activity belongs to World Vision Vietnam's Vocational Development for Disadvantaged Youth project, which aims to improve capacity and access to employment opportunities for disadvantaged youth in Hai Phong through increasing engagement with disadvantaged youth to empower them in their career development, and improving education for disadvantaged youth on life skills, employability skills, and vocational skills.
Since 2014, more than 500 disadvantaged youth in urban areas have been supported by World Vision Vietnam, and have received vocational training (hair dress, cooking, motorbike maintenance and fixing, nail painting, car care service, bakery, tailor, advertisement design, car driving) and now have stable jobs.
The project also provided scholarship for students and established IT libraries in Hai Phong University, Hai Phong industrial college and VMU vocational college.
Results from an initial study showed that youth livelihood in urban context is potential for further investment for learning and scaling up.
Therefore, between now and until 2022, World Vision Vietnam will continue to support at least 400 disadvantaged youth in three major cities: Ho Chi Minh City, Hai Phong and Da Nang./.