Official: Vietnamese Language Popular in Taiwan (China)
The number of Taiwanese students registered to learn Vietnamese far exceeds that of other countries in the same region.
The Taiwanese Ministry of Education's Southeast Asian language program has over the past six years taught more than 700 classes and about 30,000 students, highlighting its success in fostering language skills for those wanting to visit, study or do business in the region, Taiwan News cited Department of Technological and Vocational Education Director-General Hsieh Li-chun said in April.
The program was initiated in 2017, with 98 classes taught that year, Hsieh said, adding that the figure increased to 143 last year.
The classes cover an extensive range of Southeast Asia languages, including Indonesian, Thai, Malay, Burmese, and Vietnamese, and have evolved from teaching only the basics to including professional terminology, he said.
The number of Vietnamese-language students has exceeded those studying all other regional languages, Hsieh said, adding that schools have developed a comprehensive teaching model for Vietnamese.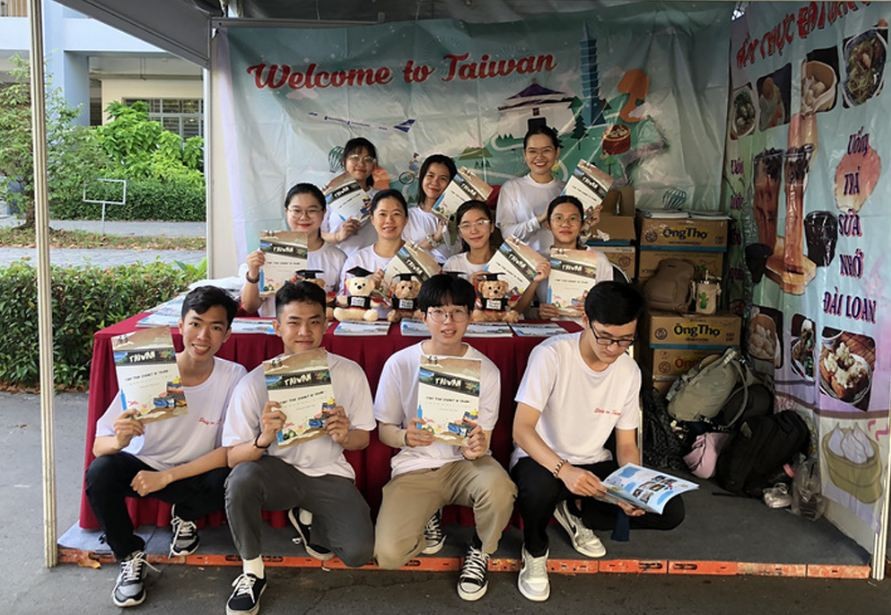 Vietnamese students in Taiwan (China).
A sufficiently solid foundation in Vietnamese could make or break whether someone qualifies for a job in business, as demand for Vietnamese in the corporate sector is increasing, Hsieh said.
Lessons in basic pronunciation and conversation help students develop their ability to express themselves, and training includes giving speeches or holding "meetings" during meals to increase students' exposure to the language while providing them with more opportunities to practice, Hsieh said.
Schools have been encouraging international students from the region to volunteer as language exchange partners, Hsieh added.
Knowledge of the region's languages, coupled with professional knowledge, would provide Taiwanese with a significant advantage, as the importance of Southeast Asia is growing in terms of global economics and the global supply chain, Hsieh said.
Meanwhile, Taiwan (China) remains the second largest recipient with 41,654 guest workers in the first eight months of 2023, reported the Vietnamese Ministry of Labour, Invalids and Social Affairs.
Recently, on September 23, Taoyuan City Government announced that Vietnamese and Indonesian services are now available for its 1999 citizen hotline.
The city of 2.3 million boasts a diverse demographic that counts 70,000 new immigrants and 130,000 migrant workers. About 57,000 Vietnamese now call Taoyuan home, according to the city's Research and Evaluation Commission.
Foreign workers and residents can fall prey to scammers as language barriers make accessing information difficult. With the new services, people from the two countries can seek help via phone when the need arises, said Wu Chao-ming, head of the commission.
1999 citizen hotline provides answers to a wide array of questions regarding city affairs such as welfare, education, employment, healthcare, legal aid, naturalization, recreational activities, and more.