'One-of-a-kind' houses in Vietnam
The yellow house, purple house, or "crazy house" are among the "one-of-a-kind" houses in Vietnam that garner huge attention from the netizens.
3-
story yellow house in Sa Dec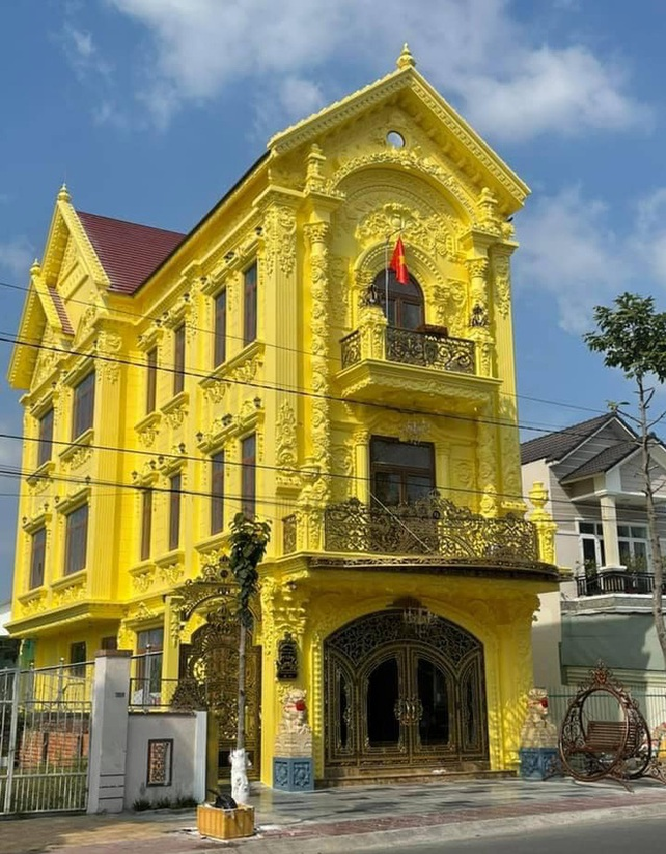 Photo: Dan Tri
The image of a 3-story fully-yellow house in Sa Dec (Dong Thap province) has recently raked in many comments and shares from the netizens since it was circulated on the Internet, according to Dan Tri.
The house is incredibly impressive thanks to its fancy and striking appearance, with the main hue of yellow. In addition, the house is decorated with elaborate patterns. At night, the effect of light makes the house more brilliant, surprising any passers-by.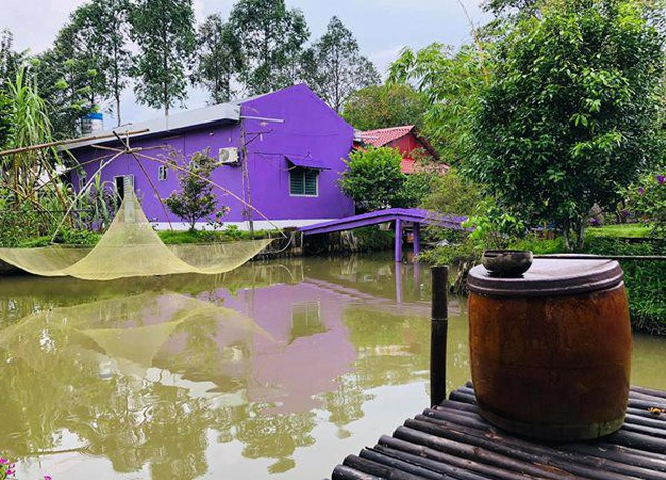 Photo: Dan Tri
Not only possessing an impressive outlook, but the house's interior is also really unique as it is made from precious wood, intricately carved, along with many valuable items which are inlaid with gold.
Purple house in Can Tho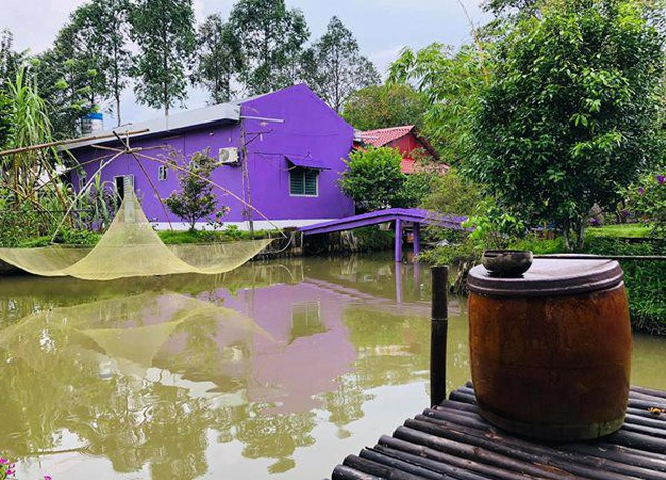 Photo: Dan Tri
Previously, a Facebook account named Hong Sen shared a picture of a "one-of-a-kind" purple house in Can Tho which astounds not only the locals but also visitors.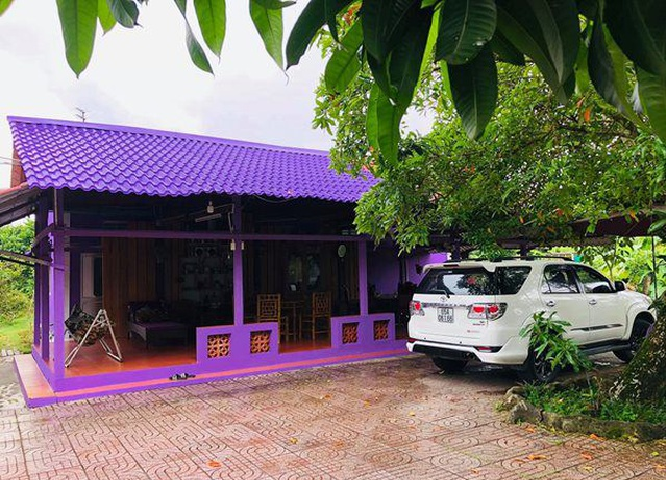 Photo: Dan Tri
The house wears purple garb from the entrance, bridge, wall, roof, etc to decorative items such as bicycles and swings. Even the ornamental trees surrounded the house are also purple.
However, this is not the house to live in. It is part of the 5,000 m2 film studio project of Ms. Huynh Thi Hong Sen's family. It has become a famous tourist attraction in Can Tho.
"Crazy House" in Da Lat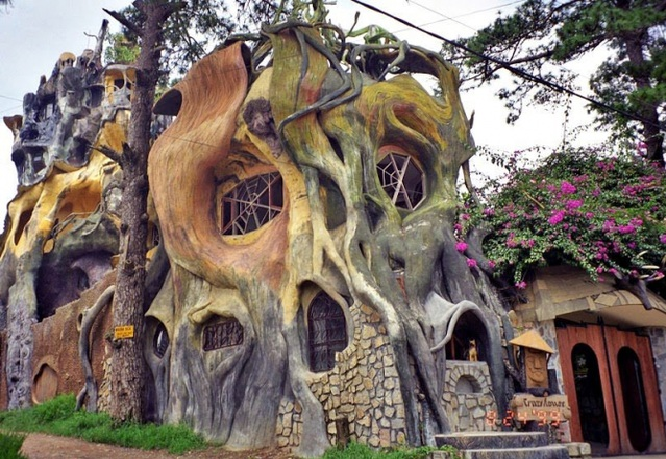 Photo: Dan Tri
"Crazy House", also known as Hang Nga Villa, is a unique and well-known house in Da Lat thanks to its special architecture.
The house is located on Huynh Thuc Khang Street (Da Lat city) in a large campus of nearly 1,600 m2. The house includes many buildings such as cafes, art galleries with distinctive styles.
The building's interiors consist of caves, corridors, winding staircases, exotic furniture, and large-sized animal statues. In the middle of the buildings lies tree branches and roots made of concrete and giant spider webs. Another highlight of the house is gigantic made-in-concrete mushrooms which bring tourists mysterious and strange experiences.
Each room in the house also boasts special architecture. In particular, they are named after many kinds of precious animals such as the tiger, eagle, and kangaroo.
House made of bamboo and coconut in Hoi An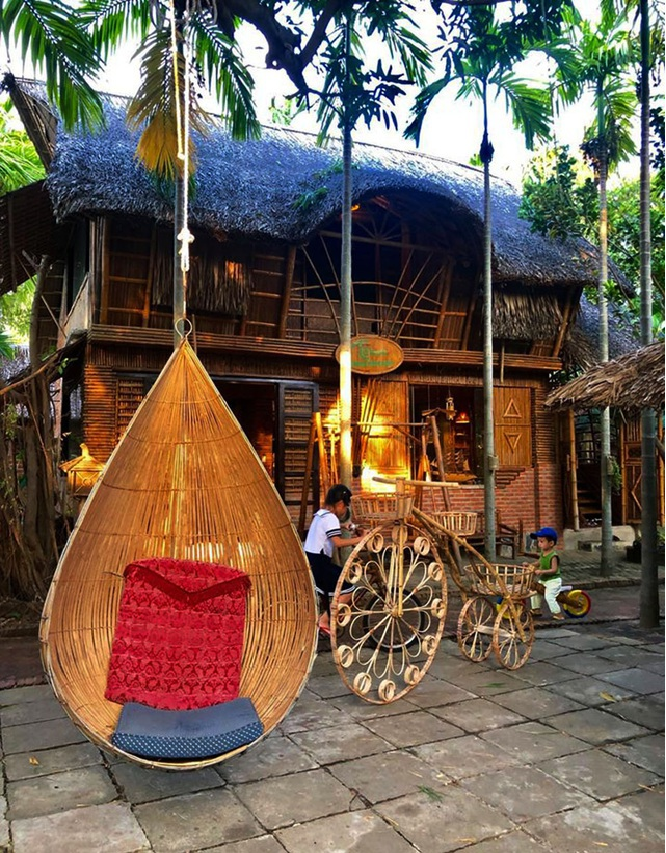 Photo: Dan Tri
This special house belongs to Vo Tan Tan (Hoi An Ancient Town, Quang Nam province). The house boasts a rustic beauty and is redolent of the countryside.
The house has a floor area of ​​60m and 2 floors. On the first floor, there are a living room, kitchen, and toilet. Meanwhile, on the second floor, there are mainly bedrooms. The house's materials are from bamboo and coconut trees.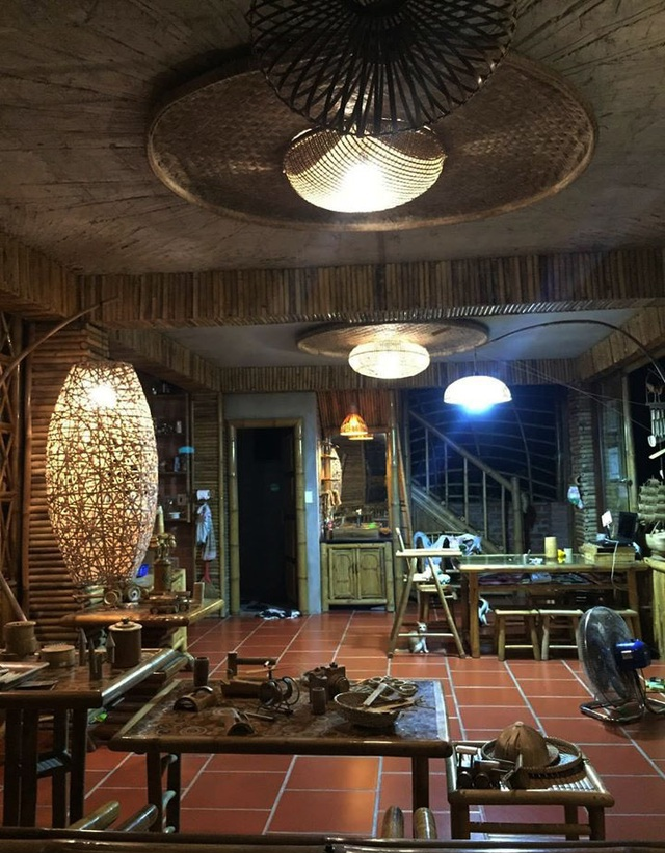 Photo: Dan Tri
The idea of creating this special house derives from the fact that the owner wants to keep the traditionally local methods of constructing the house.
"In order to build a house that fully meets the living needs, I have to carefully consider combining the traditional and modern building methods or the cement, bricks and bamboo and coconut trees", Tan added.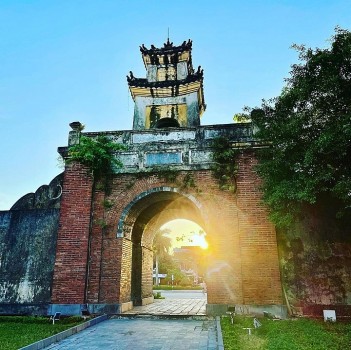 Travel
Quang Binh has many natural wonders as well as magnificent man-made architecture, one of which is Quang Binh Quan